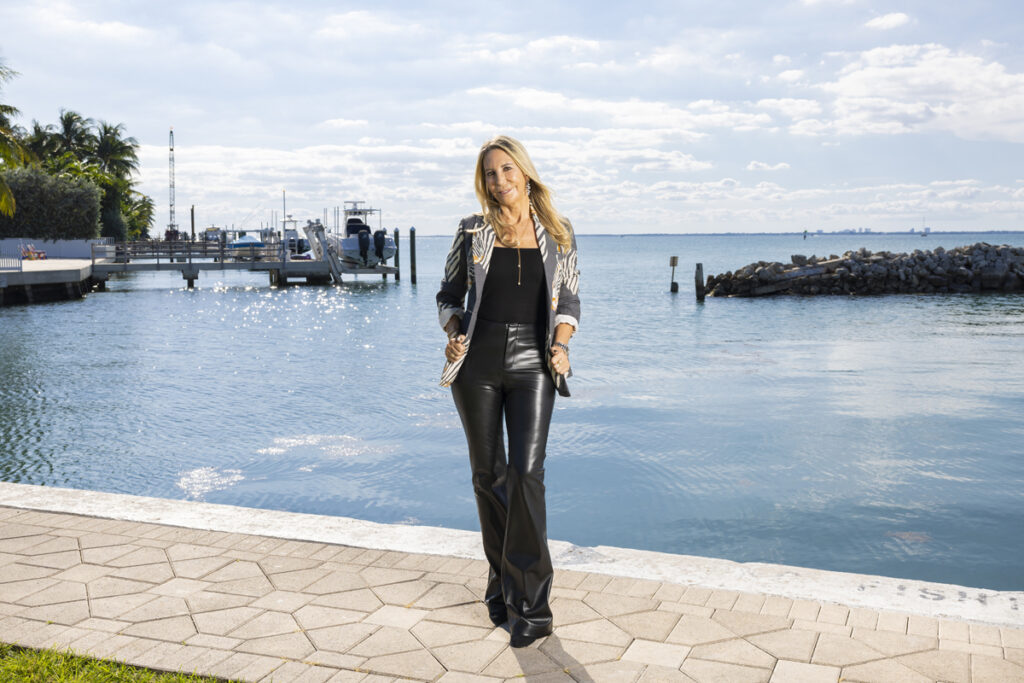 Giulietta Ulloa
BHHS EWM Realty
305.710.6620
[email protected]
GiuliettaUlloaGroup.com
"I not only use all of the resources in my power to find the best fit for a client, but I also try to remain a loyal friend while doing so."
A few years ago, Giulietta Ulloa visited a spectacular home in Harbor Point, not as a realtor, but as a friend. "I was instantly captivated by the Balinese-style architecture, and in awe at my friends for building this stunning dream home," she says. "Years down the line, I was fortunate enough to bring a buyer to the very home I fell in love with. This was definitely one of my favorite and most memorable sales. In addition to this sale, we sold the most waterfront homes in Key Biscayne last year." Since childhood, she has been enchanted by the various (and quite unique!) styles of homes that exist. "I've always been intrigued by different architectural styles, finishes and intricate designs," she says. "Though it took me a while to get into the real estate world as a professional, exploring different types of homes has always been a passion of mine." Combine her degree in Marketing, and Master's in Negotiation & Real Estate Skills, with her internal synergy that perfectly balances professional and approachable, and her willingness to be always available to clients, and you've got a real estate powerhouse.
Forming Bonds: "Building trust with a client is essential. They need to feel comfortable letting me guide them through one of the more complicated and important purchases of their lives."
Tech Talk: "I plan to remain at the forefront of this new, more dynamic market by integrating new tools and advancements in real estate technology; and I have not one, not two, but three young and hungry protégées!"
Charitable Legacy: "My daughter, Ximena, who also works with me, is a subdirector at Coaniquem, (aka The Burned Child Aid Corporation), a private non-profit with the objective to fully rehabilitate children and adolescents with burns and other scars that otherwise would negatively affect their quality of life."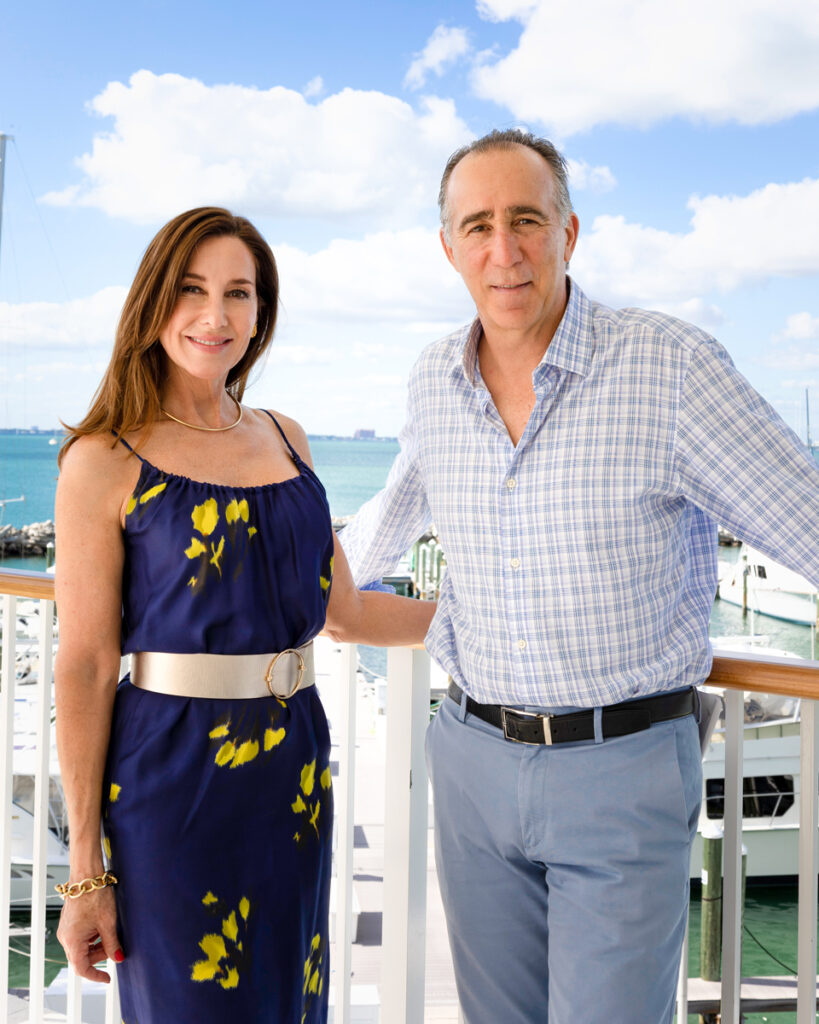 Daniel Gaviria
Great Properties Int'l Realty
305.582.4800
[email protected]
GreatPropertiesIntl.com
"As we own our company, we're able to directly determine in what direction we want to take it."
As recent empty-nesters, Ana Somarriba & Daniel Gaviria are now looking forward to traveling more as they enjoy the freedom of not having to follow school schedules. They recently went to Portugal, which they both loved and hope to visit again soon. The past 12 months has also taught them that the real estate market is anything but predictable. "Who would have thought during the worst of the pandemic that Florida would become one of the fastest growing states in terms of influx of new residents and that South Florida's home values would appreciate the way they did," they say. "Now, the next 12 months will probably shift from an increase in price to a more stable and predictable market due to higher interest rates and a slowing down of people moving to the state. Fortunately, values are expected to remain and investing in South Florida still makes a lot of sense." They're ready with approximately 90 dedicated and professional agents working at Great Properties Int'l Realty in their Key Biscayne and Doral offices.
Let's Go Golfing: Daniel is an avid golfer and can be found on a golf course several days a week. He welcomes anyone looking for a game to join him, no matter what the person's handicap, and whether they've lived on the island forever or are new to the area.
Their Backstory: They came to real estate out of a passion for sales and its unlimited potential. They enjoy networking, marketing, sales and the people aspect of the business.
Diverse Clientele: The husband-wife team specialize in the luxury market and their client base is mostly Latin American buyers and sellers. "However, our clients have ranged from all over the world, representing the diversity that is Miami," they say.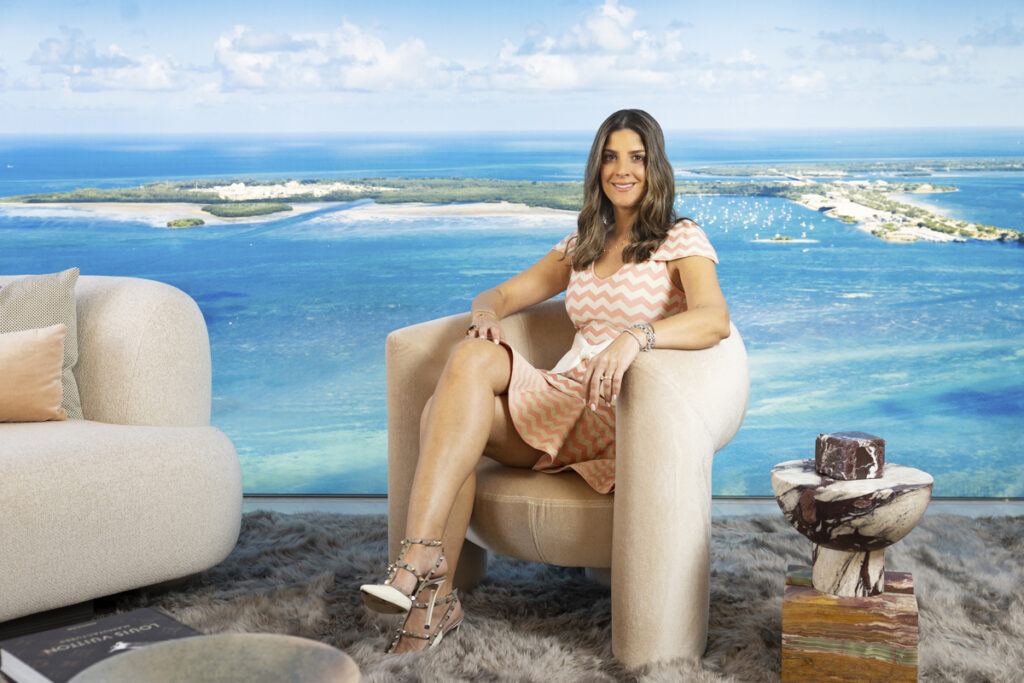 Valeria Lugo
Baccarat Residences Miami
786.426.4544
[email protected]
BaccaratResidencesMiami.com
"Working for The Related Group for almost 20 years, I've always focused on pre-construction throughout my career."
When The Related Group launched The Plaza on Brickell in 2005, at the height of the market, Valeria Lugo remembers walking into the sales gallery on the first day to find a line of about 200 people, some in tents camping out from the night before, waiting for sales to open. "It was chaos," she says. "Buyers and brokers were fighting for the units, buying whatever they could get. That day we sold almost 80% of the building." Now VP of Sales at Baccarrat Residences Miami, she recently had her highest sale at the development — a penthouse — and her smoothest transaction to date. "The buyers are a wonderful, successful couple from New York, who were already familiar with the brand since they had stayed at Baccarat NYC," she says. "They love the amenities, views, location and beauty/class it offers."
Balancing Act: "It's not always easy balancing out your life. It took me years and a very strong marriage to balance motherhood, marriage and my career."
Spiritual Basis: "My faith is very important. I know God is always with me, protecting me and my family."
Finding Beauty: "I love seeing the beautiful Brickell skyline — it takes my breath away every time and reminds me that we live in one the most beautiful cities in the world."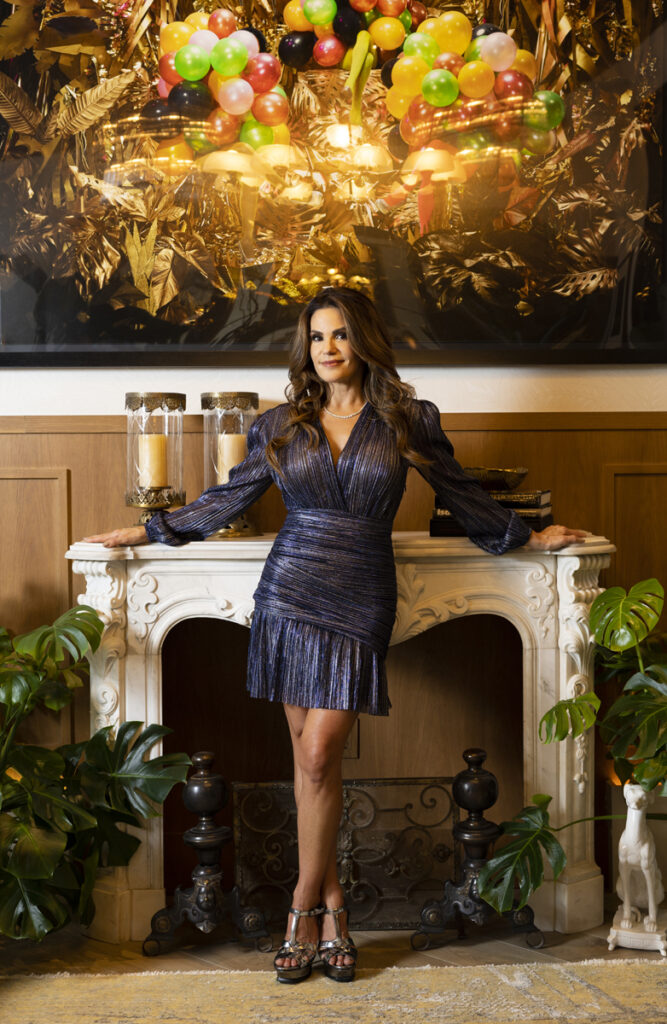 Jennifer Lopez
Nomad Wynwood
305.202.2574
[email protected]
NomadWynwood.com
"The famous name I'm blessed to carry has also brought me great success as no one leaves J.Lo hanging on the phone!"
Jennifer Lopez was on the way to her now present home when she ended up in a fender bender less than a mile from the property. "As we waited for the police to arrive, they began chatting," she says. "I said, 'Oh gosh, I'm going to be late to the first showing of my future home and simply cannot miss this opportunity!" And he responds, 'Wait: Are you Jennifer Lopez? The house you're going to purchase is mine!' — so not only did he pay for the damages, he also sold us our dream home!" Currently, with hundreds of millions of dollars in sales to her credit, she and her team have broken records for The Related Group at District 225 Miami, currently under construction in Downtown. They also hold the highest price per square foot sale to date in Wynwood, at NoMad Residences. That's no surprise, considering her dynamic personality, leadership skills, work ethic and experience. She lights up any room she walks into.
2023 Milestones: "This year marks my 50th birthday, 20-year wedding anniversary, and 23 years as a Licensed Real Estate Broker-Associate for Fortune Christie's International Real Estate!"
First Big Sale: "My first huge sale was in Miami Beach at 1680 Michigan, which I converted to an office-condo nearly 20 years ago."
Generous Nature: "Charity is my passion. I'm heavily vested in autism awareness and mental health for young adolescents. I'm active in Feeding South Florida, UMCARD Center for Autism Research & Development, Lauren's Kids and local beach clean-ups."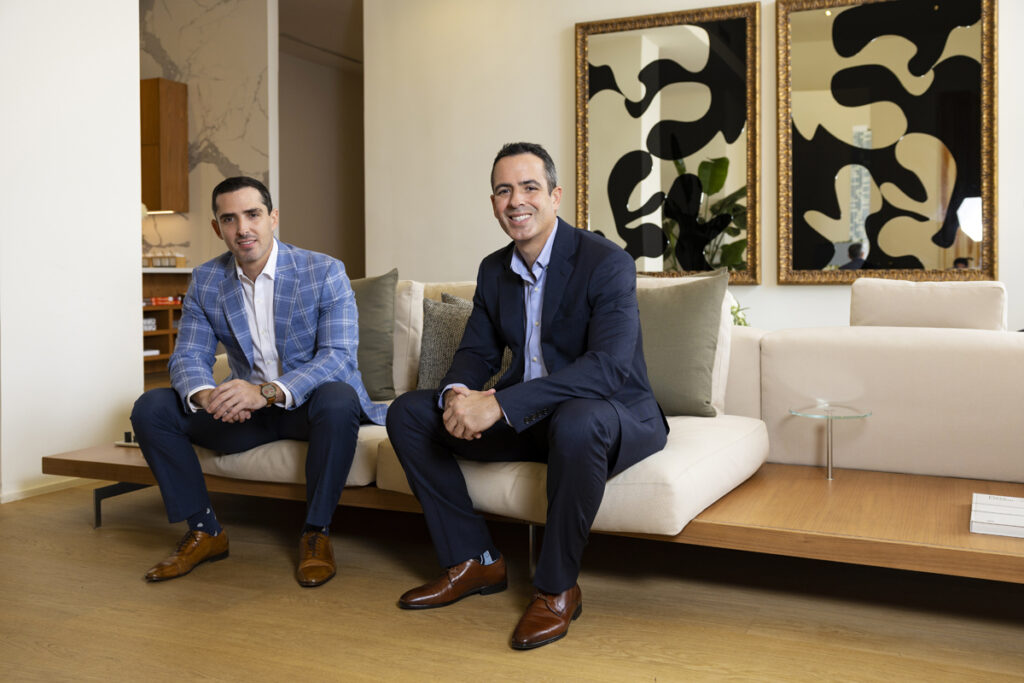 Adrian Gonzalez
Casa Bella Residences
305.492.2418
[email protected]
CasaBellaResidences.com
Rafael Gonzalez
Casa Bella Residences
786.443.7542
[email protected]
CasaBellaResidences.com
"At the end of the day, real estate is in our blood. Our father and one of our brothers work for a large construction company. We've been seeing buildings go up since we were kids."
Not only are Rafael & Adrian Gonzalez brothers, they have complementary styles and expertise. "Clients can tap into the diversity of the real estate experience we've each garnered over the last 15 years — from general to pre-development, for example," says Rafael. "We work together, almost as one, first to understand what each of our clients say they want and don't want, and we then tag team to get them the best deal possible." They recently had the privilege of helping their younger sister buy her first home. "It was amazing to see her buy her first property, but being big brothers AND her realtors was not an easy feat," says Adrian. "One time, in the middle of a family baptism, she was asking us to show her listings and call brokers — and I was the Godfather!" The brothers are among the few luxury condo realtors born and raised in Miami. They've experienced the evolution of our amazing city firsthand and have worked with some of the top developers in the world.
Energetic Duo: Rafael's favorite sport is volleyball and Adrian loves fishing. "We've jumped on the bandwagon and have taken up pickleball," they say. "We're not great yet, but we're working on it!"
Award Winners: "We were awarded the Diamond Circle Award for our 2021 sales, for in excess of $50 million in sales. We feel so incredibly grateful to our clients and broker for allowing us to do what we love."
Strong Basis: "Family is extremely important to us, and we truly enjoy each other. We're two of 5 siblings plus aunts and uncles and dozens of cousins. An intimate Sunday dinner is about 30 people!"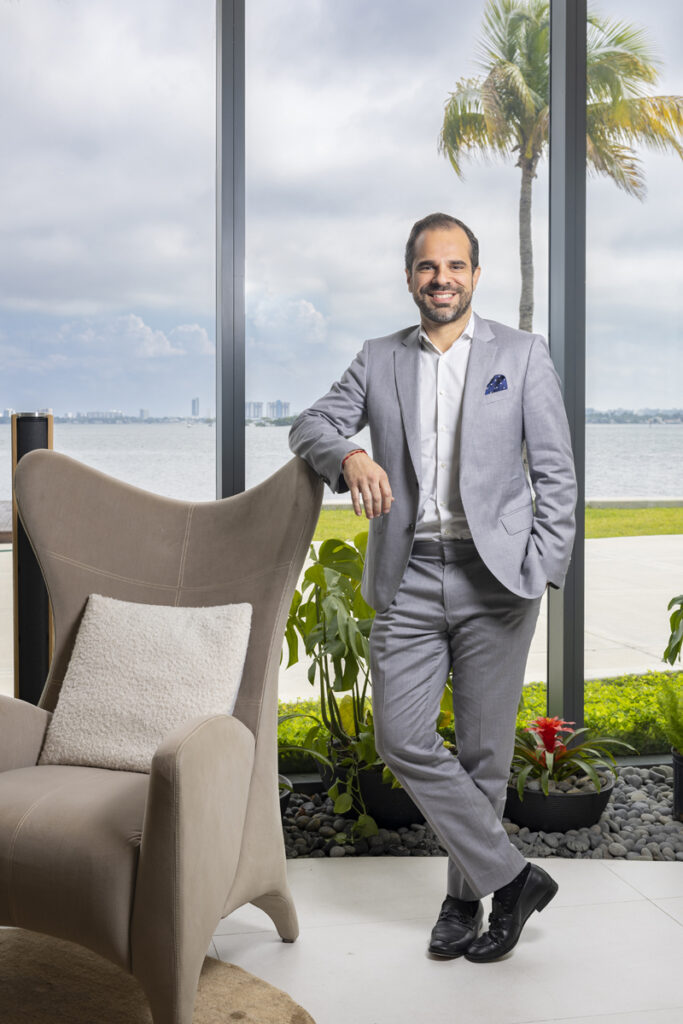 Nicolas Barbara
Aria Reserve
305.800.8888
[email protected]
AriaReserve.com
"Strong leadership and an ability to maximize results are hallmarks of my real estate approach."
With 19 years of real estate experience and over $1 billion in sales under his belt, Nicolas Barbara has consistently performed at the top of the industry throughout his career. As Sales Director for Aria Reserve Miami and Broker for Melo Real Estate, he has proven that being able to match in-depth market knowledge with a talent for relating to people are superior advantages not only in Miami, but also in the international markets he often serves. He has worked with and represented buyers from over 46 nationalities, and is a member of the invitation-only Master Brokers Forum. Within the Development Sales Industry, his achievements have been impressive. Indeed, it is his tireless energy and motivation that clients and other real estate professionals admire most, and definitely what sets him apart from the rest of the industry.
Hands On: "My approach is to personally oversee all agents' production and provide sales teams with the tools they need to generate superior results."
Full Oversight: "I analyze and approve marketing campaigns, track their effectiveness, oversee and negotiate all transactions, and analyze and report on sales trends for each of the sales teams I lead."
Wise Words: "I always like to quote Benjamin Franklin, who said, 'If you want something done — ask a busy person.' I take great pride in trying to be that kind of professional."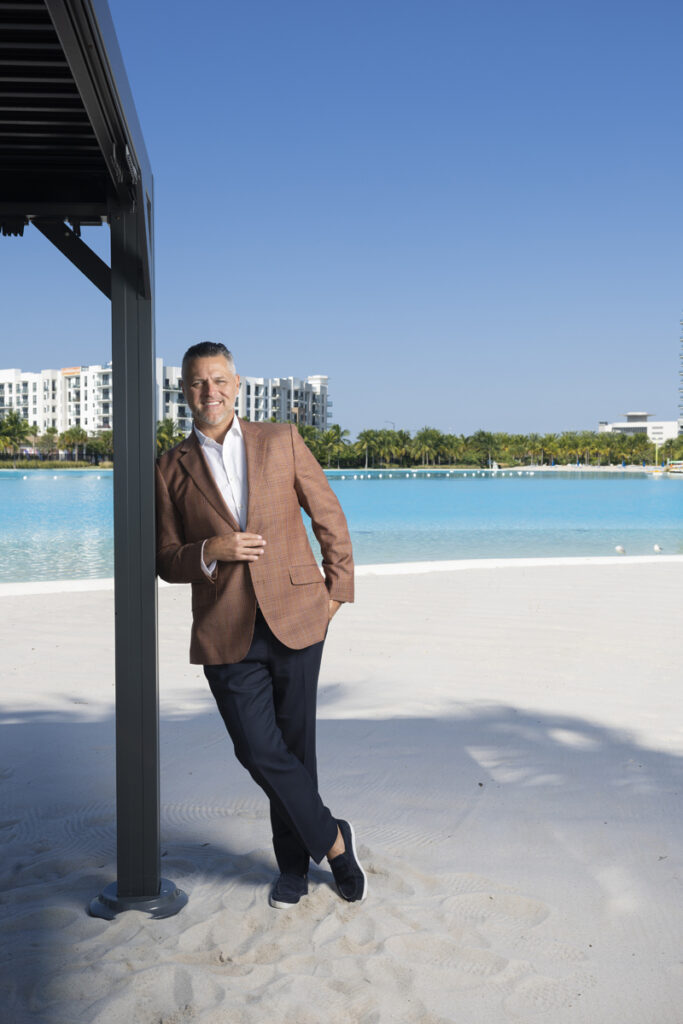 Michael Internoscia
Fortune Int'l Realty
One Park Tower by Turnberry
954.445.4434
[email protected]
TurnberryOneParkTower.com
"The experience of selling out over 10 condo developments as the Managing Broker makes me a unique talent in the business."
A dear friend said to a beaten down and exhausted Michael Internoscia during the grand opening of the 600-seat Crab House Restaurant in Aventura (an opening he'd been planning for 4 months!): "What are you doing wasting your time opening restaurants? Come work for my father-in-law at International Sales Group and get your real estate license." He quit that night and registered for a real estate class at Gold Coast. "My real first notable situation in sales was a development deal I landed on my own — Axis at Brickell Village, 718 condominium residences by Brack Capital Real Estate," he says. "The sellout was $375 million. Back then, that was a huge monster development." Selling Two Towers designed by Arquitectonica put him firmly on the development map. Recently, he was determined to not do another huge development despite his success with The Marina Palms Yacht Club & Residences, until Carlos Rosso and Jackie Soffer's Turnberry offered him One Park Tower. "When you're good," he says with a smile, "you're good!"
Forever Forward: "I'm very kind, but move aside if you're in my way," he quips. "I believe that no matter what happens and what's going on, simply just move forward. Always be moving forward."
True Self: "No matter what the circumstances, I'm 100% of my word. Character is everything."
Passions & Pastimes: "I'm also a huge extreme sports guy — I own a few boats, Harleys, jet skis, Polaris RZR machines, dirt bikes and a vacation home in Nicaragua. I also like skiing, outdoor sports, boating and family get-togethers. I love pickleball and my wife is my best partner."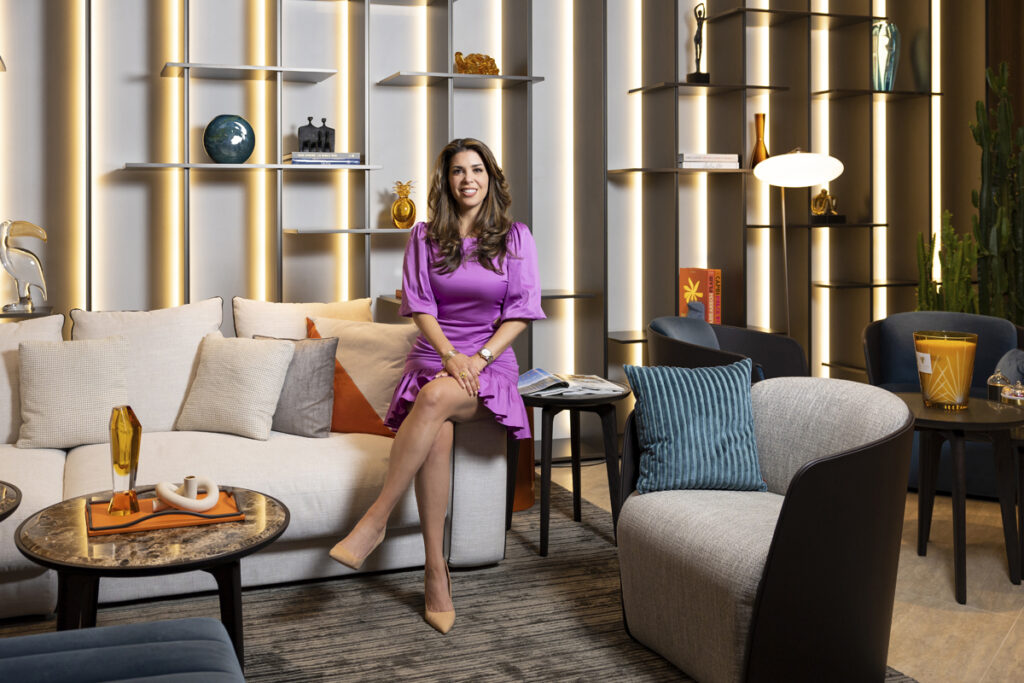 Christine Martinez de Castro
CMC Group Miami
305.720.0550
[email protected]
CMCGroupMiami.com
"I can sell anything Ugo Colombo builds confidently because I know we are delivering our buyers the very best in quality. Our goal is to under-promise and over-deliver."
Christine Martinez de Castro considers it a great privilege to be working for Developer Ugo Colombo and a company whose reputation precedes them. "At CMC Group, we build buildings that are sited as examples of quality construction and set the standards for luxury," she says of her work as VP of Sales & Marketing for CMC Group and Broker of Record for CMC Real Estate. Onda in Bay Harbor and Vita at Grove Isle are the latest projects she and her team are working on. "It's an honor to be part of a team that consistently delivers the best," she says. After many years in corporate communications for airlines and PR firms, she made a shift to real estate sales & marketing. "My skills translated perfectly into the business and gave me an edge in working with clients, brokers and developers alike," she says. "Real estate is a dynamic industry, and I'm always on the lookout for better ways to engage our buyers and our broker community."
Support System: "I have 3 teenage daughters, and although the common perception is that motherhood would be the toughest part of my life, it is actually the easiest. They are my peace, and we're the happiest when we are together."
Trivia Time: "I've worked in several industries, but people are most surprised that I worked in the cigar industry and how much I know about them."
Planning & Policy: "I worked at Delta Air Lines and wrote the overall communications strategy for the company in response to 9/11."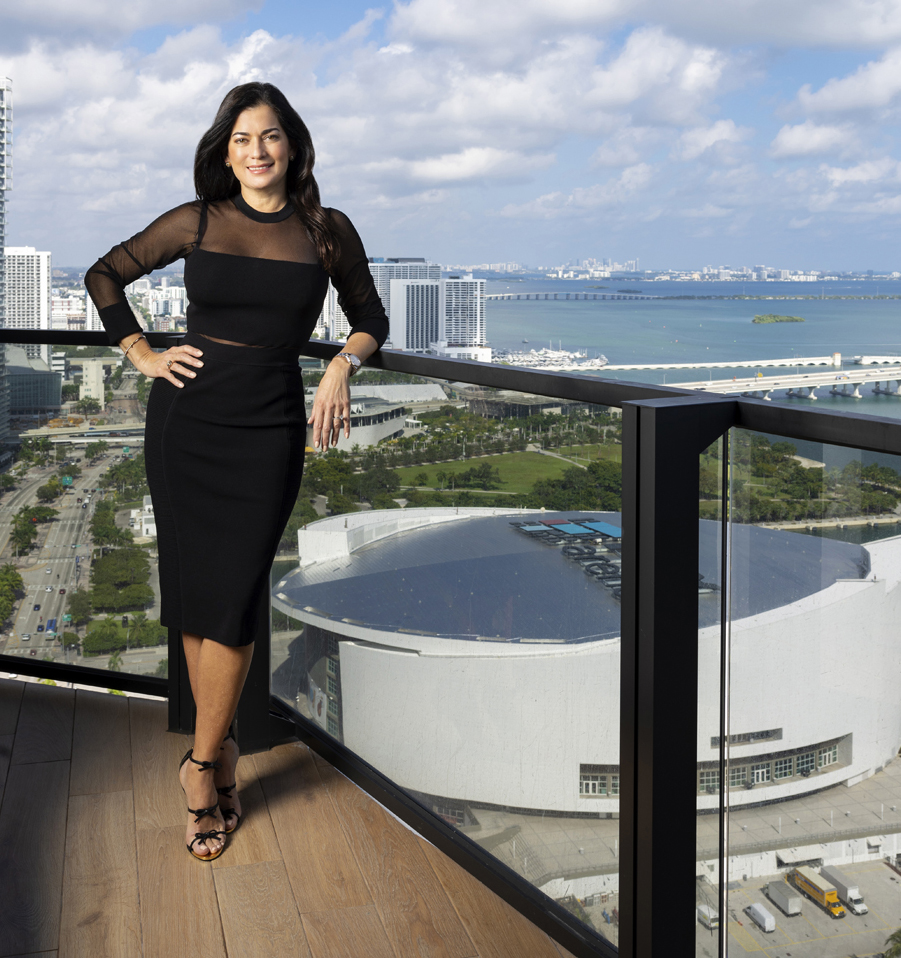 Giovanna Guzman
IRG-International Realty Group
305.507.5546
[email protected]
InternationalRG.com
"About 13 years ago, I made a significant career evolution and decided to go out on my own — it has been an exciting whirlwind ever since!"
International Realty Group's Giovanna Guzman and her experienced, talented team's particular area of expertise is working with international buyers and sellers. "We understand how overwhelming it may seem to do a real estate transaction from afar, but at IRG we go above and beyond to make the process as seamless as possible," she says. "We are more than real estate agents, we are connectors, and guide our clients through the entire process." This year they launched Miami Connection, with the goal of educating foreigners about everything Miami has to offer. "We travel to different countries around the world with industry experts, such as corporate tax attorneys, finance experts and real estate industry colleagues," she says. "We host a panel where they share their experiences, knowledge, and answer questions about purchasing real estate transactions." This year, they hosted Miami Connection in Mexico, Turkey and Colombia; next year, they will be adding Peru, the Dominican Republic, Dubai, Canada and Argentina, among others.
Pleased Parent: "I'm very proud to have recently celebrated my daughter's graduation in Behavior & Health from Boston University."
2-Wheel Fun: "My husband loves to ride motorcycles, and a few times a month we'll take a ride along the Key Biscayne bridge. We take this time to really take in the beauty of the city, and see how the Miami skyline is changing."
Fabulous Future: "This past year, we opened offices in Mexico and the Dominican Republic. Our goal for 2023 is to continue our expansion to Canada and Dubai. We are growing locally as well and will be moving to our new penthouse office this year!"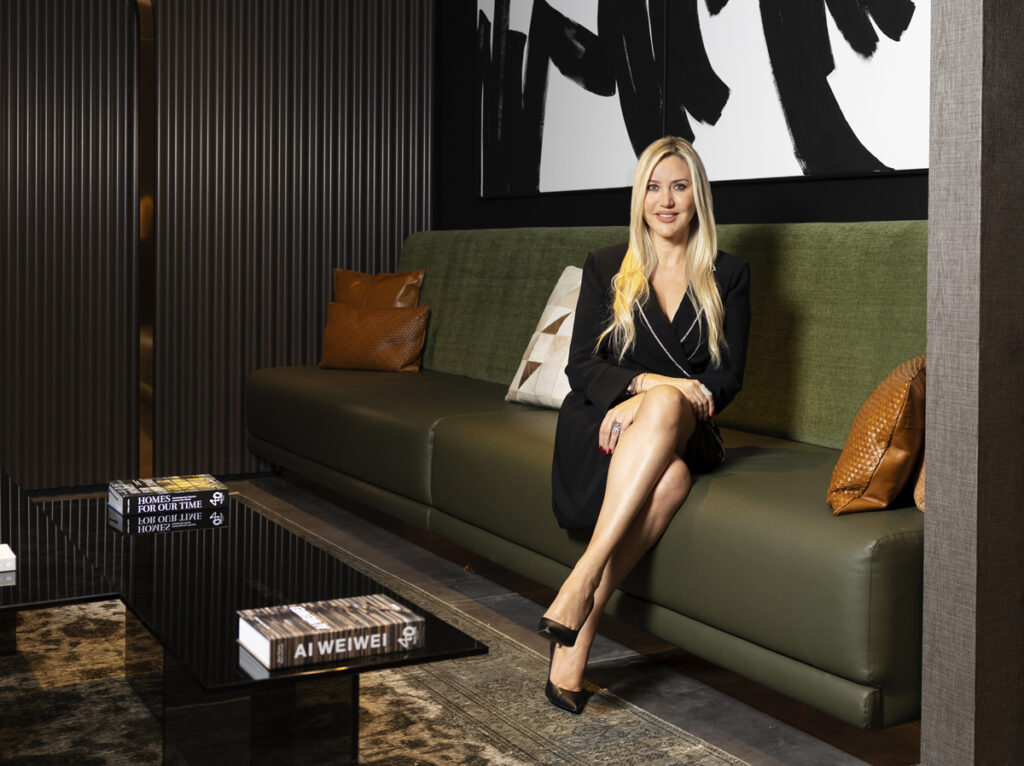 Elif Seda Demirtas
IRG-International Realty Group
786.300.5093
[email protected]
InternationalRG.com
"Whether it's navigating the way for a first-time buyer, trying to close on that perfect commercial property, or providing help in the high-end luxury market, I have the real estate skill sets and market experience to help."
Working in the Hollywood movie industry with top producers and directors has given Elif Seda Demirtas the experience to fulfill the most complex of client expectations. "After earning an Undergraduate Degree in Economics at Istanbul University and a Master's in Marketing from UC Berkeley, I went on to work for one of the most important digital platform industries in Turkey as head of the sales & marketing department," she says. In addition to giving her the ability to exceed client expectations, this experience gave her gave a wonderful understanding on how to merge international cultures with the American Dream. "I believe this has led me, as a Turkish-American woman, to succeed in my current position," she says. Strongly empathetic and accessible, she wants her clients to know they are her top priority. Unwavering in her dedication, she always aims to go the extra mile. "I socialize with clients, guiding out-of-town and international new and future residents around the city," she says. "This allows me to become even more familiar to their needs, requirements and dreams."
Full Service: "I work with private individuals, investors, developers and sophisticated clients who travel a lot, know the luxury market and are interested in acquiring the most coveted real estate properties in Miami."
Thinking Ahead: "I keep educating myself. I follow world politics and the financial markets. It's important to understand how individuals get affected in terms of their method of purchasing, where they are coming from and what they are doing with their money."
Personalized Efforts: "Empathy is a strength; I listen, search and understand each client's needs and expectations. Plus, being a single mom of two makes me relate to both families and the needs of single parents."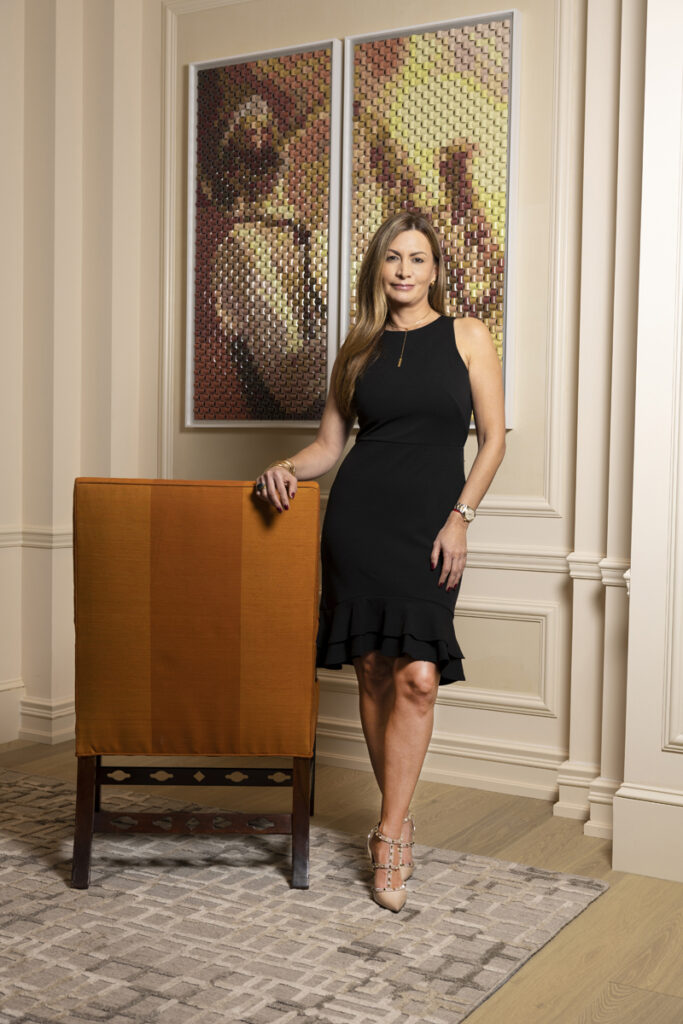 Monique P. Wills
BHHS EWM REALTY
305.303.8387
[email protected]
LuxuryBrickellProperties.com
"I've always believed that the purchase of a home can be one of largest and most important investments in life. Knowledge and experience are key, and working with a trusted and proven professional with a strong team can ensure a successful transaction."
One of Miami's leading luxury real estate professionals for over 20 years, Monique P. Wills lives every day in accordance with Warren Buffet's quote: "In the world of business, the people who are most successful are those who are doing what they love." She is as passionate about real estate and working with her clients today as she was on her very first day. "I have deep knowledge of the Miami real estate market and have been able to navigate the many cycles of the past two decades." With her extensive experience, she helps clients find their dream homes. "I also work with clients in identifying outstanding commercial, residential and multifamily income-producing properties in South Florida and help them build portfolios of properties, structure financing and secure high-quality tenants." She has always loved real estate, architecture and design and from an early age was attracted to the diversity in language, culture, music and food that makes Miami the "Magic City."
Surprise Sale: "I once took a long-time client visiting from overseas shopping at Brickell City Centre. After a nice lunch, she ended up purchasing 3 luxury condos at Reach and Rise!"
Investment Insight: "When purchasing a condo in Miami, for investment or personal use, look for a high floor unit with unobstructed water views and as many parking spaces as possible. Also, be certain to review that the building's finances are in good order."
Personal Attributes: "I have a strong work ethic and am passionate about providing the best experience and service to my clients, always looking out for their best interests. I speak English, Spanish and French and enjoy working with clients from all over the world."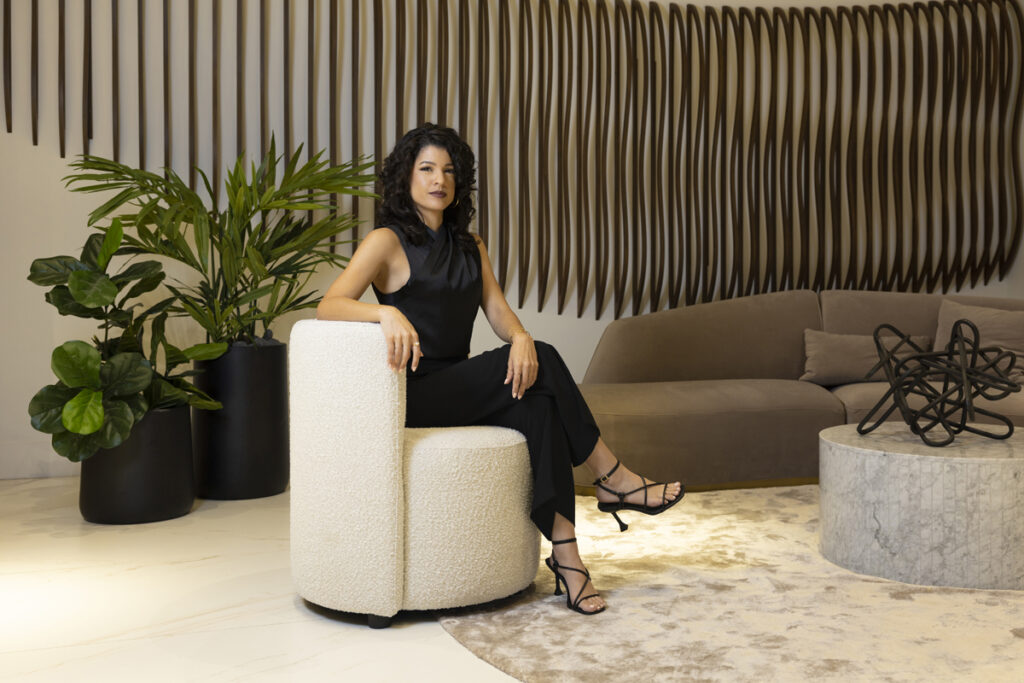 Raquel Ramirez
Panorama Tower
786.871.4245
[email protected]
PanoramaTower.com
"I work with clients as if they are family, and really make sure their needs are met. I take every client very seriously."
Helping clients find a home at Panorama Tower is a delicate process — and being in touch with their needs is extremely important to Leasing Specialist Raquel Ramirez. "One transaction that comes to mind is that of an international client relocating their entire family to Miami, who came to me in search of a home in Brickell," she says. "They did not anticipate the huge boom in the market. After weeks of searching, we found them exactly what they were looking for: large floorplans, proximity to their children's schools, and the tropical backdrop that they loved so much in their country of origin." She's always loved working with and helping people, but finds the satisfaction of assisting folks in a crucial chapter of their lives is beyond fulfilling. "With the diverse clientele that walks into Panorama Tower, I get the chance to be an unofficial guide to everything cool in the city that I've been so lucky to be born and raised in," she says. "I've been proudly working in-house for Florida East Coast Realty (FECR) for nearly two years, and it has been incredibly rewarding."
Meant To Be: "Being a realtor was something I ended up falling into through a receptionist job, but it turned out to be the best career for me. This year, I received Fortune International's 2021 Gold Circle Award for hitting $6 million in rental sales."
Vibrant Energy: "I love to be active, whether that's hiking on a beautiful trail or doing yoga."
Night Life: "I absolutely love getting dressed up and going to Tea Room at East Miami. It's a beautiful cocktail bar with an amazing ambiance — the rooftop has the best views of Brickell!"