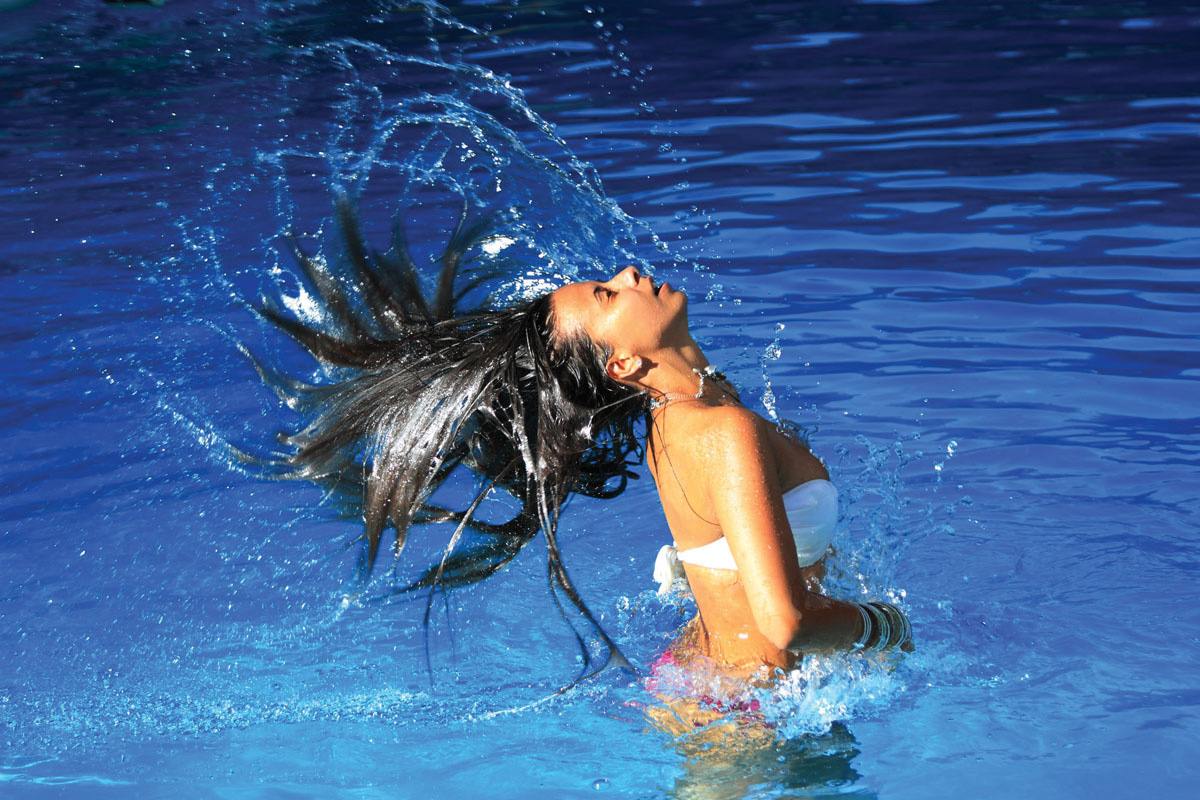 Side Swag
Fuzzy and undone, the side-braid is the look of the summer. Whether you have curly hair or straight hair, playing up this do helps you achieve the sweet, careless look that will brighten up any outfit. Make sure to tease hair before braiding to achieve a messy, sexy structure. Once you've completed your braid, stretch it out to polish up the look a notch.
Tousled Waves
Voluminous, messy, beachy waves are perfect for the gal too busy enjoying life to get her hair done. The controlled chaos screams romance and sex appeal, which pretty much sets you up for anything you're looking to get into. Simply add some anti-frizz serum to damp hair and tousle away, creating a "been too busy having fun to care" look.
Sultry Updo
Spoiler alert: It's super hot and humid in Miami this summer. Stay fresh, yet flirty, by pulling your hair up and putting that gorgeous face on front street. To achieve the effortless look, tousle your hair to create volume, finger comb it into a low, disheveled bun and secure it with a ponytail. Leave out some strands up front to produce a soft yet totally ravishing look.
Pixie Cuts
It's the simple rule of life: Less is more. Short hair is making a huge comeback for summer with tons of celebrities rocking a cropped do. Realistically, every girl secretly feels compelled to chop off her hair at one point or another. Before you go to town with scissors yourself, head over to your stylist to get it professionally done — it will definitely be well worth the effort.