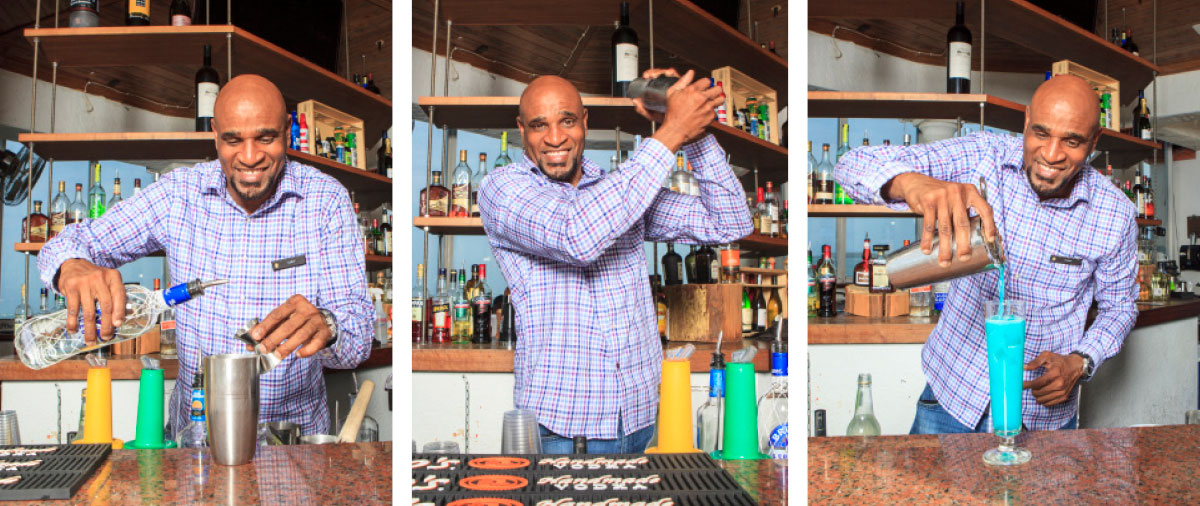 Most of us will agree that a great drink spices up the day, and no one embodies that concept better than Clint Graham, who always knew bartending would be his life's profession. His best days at InterContinental's Bluewater Pool Bar are when all his favorite customers are there and he can spend time talking to each and every one of them. "I have some regulars who will stay all day having drinks and telling me stories," he says. "I'm like a doctor or a psychologist, except they prescribe medicine and I prescribe drinks!"
Graham started as a barback in 2006 and became a bartender in 2009. During his early years, he worked private events and banquets at Toro Toro before moving on to Bluewater upstairs. "My team is amazing, this hotel is like family to me," he says. "The hotel welcomes different guests from different parts of the world on any given day which makes my job even more enjoyable as I get to constantly learn new things and meet new people."
And, he says, there's never a dull day at Bluewater. "One of my frequent patrons proposed to his fiancé at the bar, and believe it or not, she said no," Graham shares. "After the guy drowned his disappointment, he ended up leaving with another girl that was sitting at the bar — everything turned out for the best!"; ICMiamiHotel.com/Dine/Bluewater.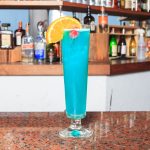 Blue Spiced Mai Kai
Jalapeño
2 oz. Rum
1 oz. Anise
Ginger Beer
Fresh Ginger
3 oz. Pineapple Juice
2 oz. Fresh Orange Juice
1 oz. Blue Curaçao