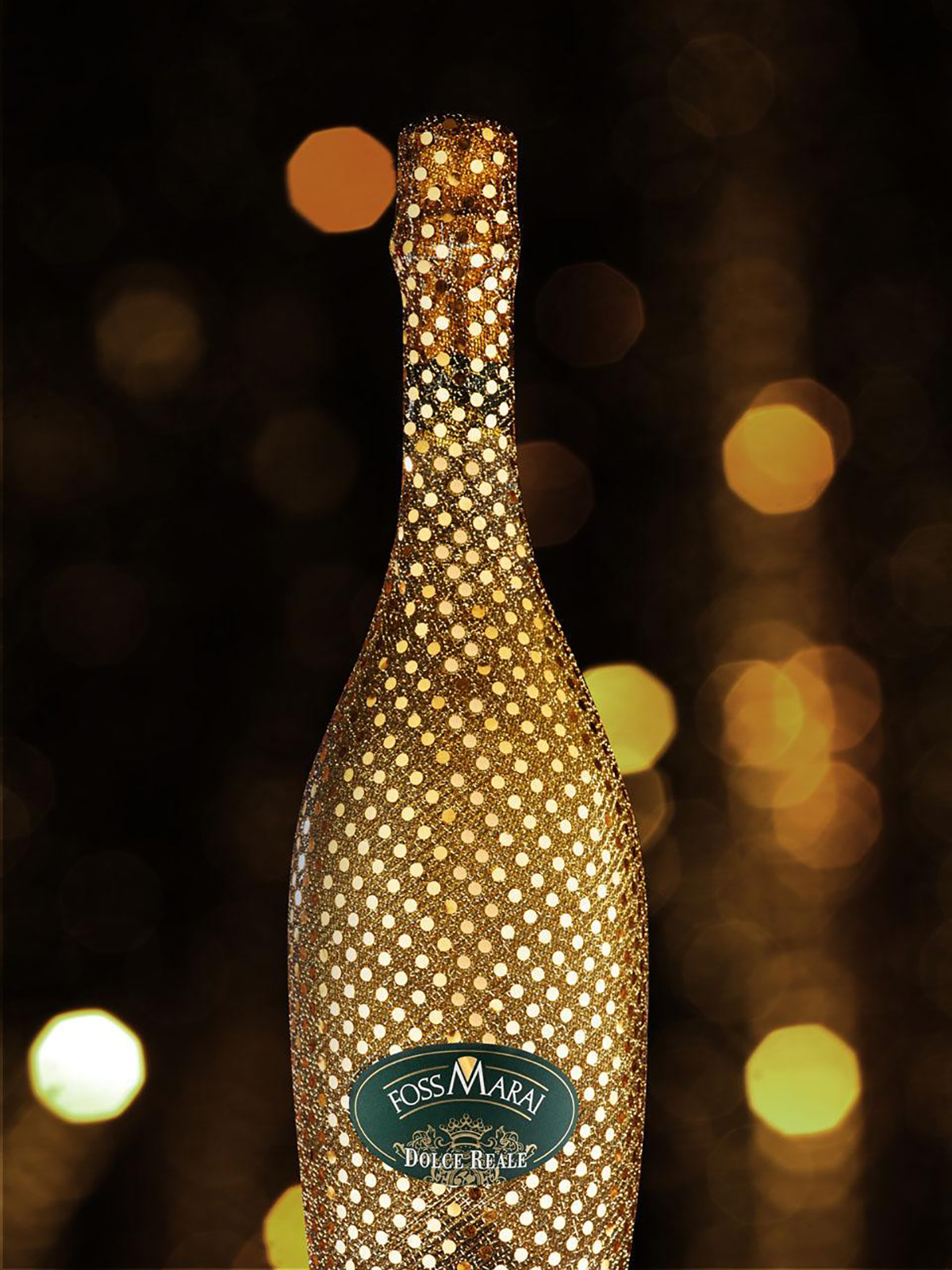 Melon Heaven
Summer in Spain means daily servings of chilled gazpacho, but this Miami Vice version steers clear of tomatoes in lieu of a more invigorating fruit. Combine 4 cups of honeydew melon puree, 4 cups of peeled minced cucumbers, 1 cup of Foss-Mara Millesimato Brut and 1/4 tsp. cayenne pepper in a large bowl. Refrigerate for at least 2 hours then evenly distribute while garnishing with mint and basil chiffonade. Salt and pepper to taste.
Hello Jell-O
In a saucepan, sprinkle 3 tbsp. of unflavored gelatin evenly over 2 cups of cold water, allowing the mixture to combine for 2 min. Bring to a boil while stirring until the gelatin is fully dissolved. Transfer to a bowl, while adding 1 cup of fine sugar and continuing to mix. Pour in 1½ cups of Foss-Marai Marai De Marai Extra Dry and equal parts of your preferred ginger ale. Refrigerate until thickened. Fold in 1 cup of thinly sliced strawberries and spoon into individual molds.
Brunch Punch
Sure you enjoy breakfast for lunch, but no one wants bottomless mimosas that aren't strong enough to break through the deliciousness you're about to devour. You're going to need something sturdier like an all-star version of Alizé involving 3 cups of apple, 3/4 cup orange and 1/4 cup lemon juice whisked together with 1/2 cup of Hennessy Cognac. Before serving, gently pour in a bottle of Foss-Marai Roös Brut while marveling at the delights of day-drinking.
Cool Cups
Combine 4 cups of water with 1 cup of fine sugar and boil for 5 min. or until dissolved. Uncork and taste Foss-Marai Grillaia Extra Dry before pouring the rest into the pan while heating for an additional minute. Remove from heat and stir in 1 tbsp. of lemon zest and 1/3 cup of its juice. Contemplate your creation while you cool it overnight. Run the mixture through an ice-cream maker and serve in a coupe glass garnished with a decorative sliver of lemon peel.