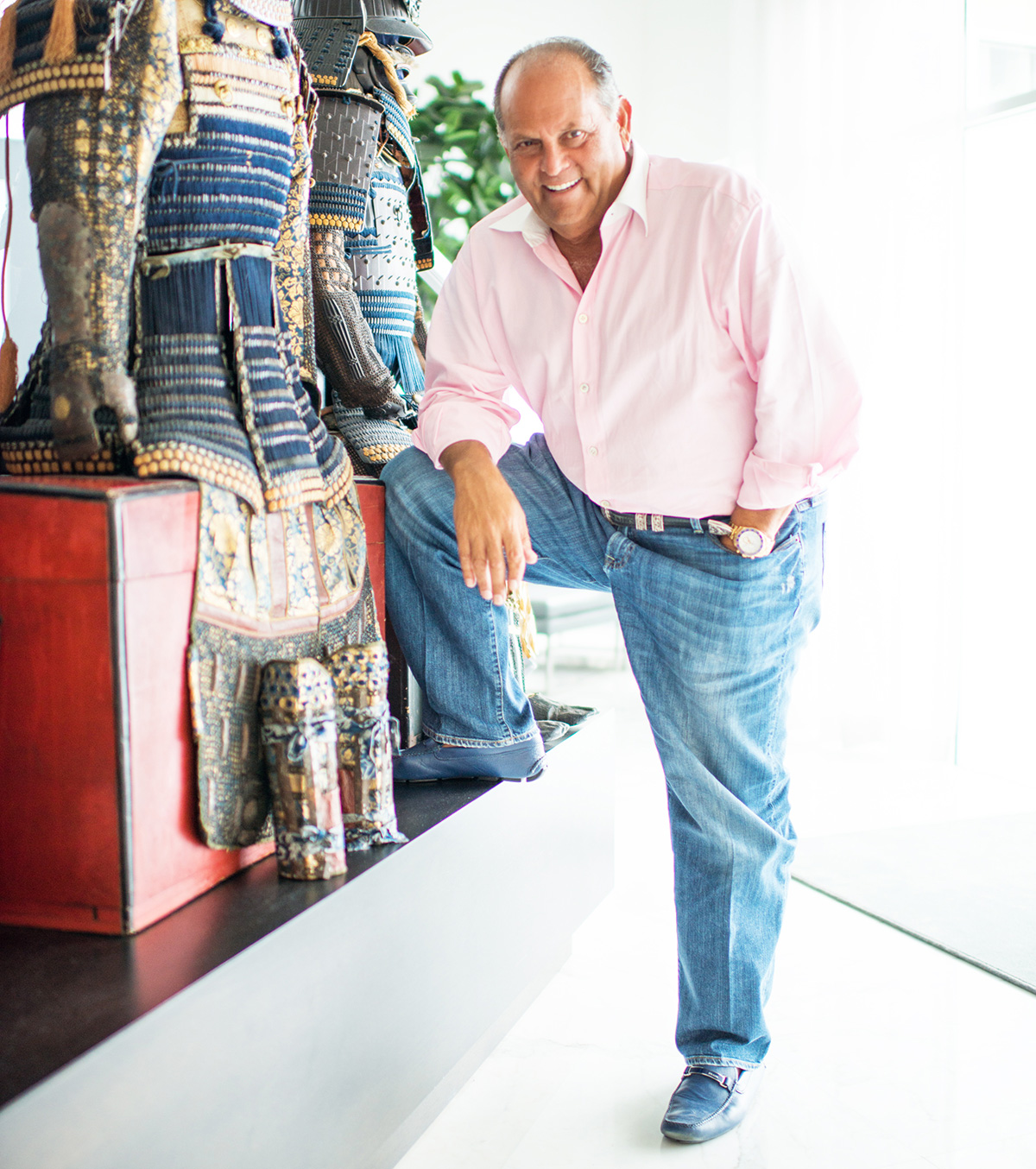 Steven G.
Interiors by Steven G.
Corporate Showroom
2818 Center Port Cir., Pompano Beach
954.735.8223
Boutique Showroom
18288 Collins Ave., Sunny Isles Beach
305.974.0161
InteriorsByStevenG.com
Steven G. began his design career prior to his 19th birthday at a small boutique design firm on what was then called Arthur Godfrey Road in Miami. "I did all kinds of off jobs including polishing furniture, putting lamps together and delivering small pieces to clients," he says. Thirty-two years later, he has a 100,000-sq.-ft. showroom and corporate headquarters that carries over 1,800 lines worldwide and a dedicated and talented staff of 74. "It's an amazing challenge to be creative for people all over the world every day of the week," he says. "I remember an experience with a new client who sat down, rolled out a 5,000-sq.-ft. penthouse and asked me to design an art gallery to live in. Oh boy, what did I know about art? But I quickly educated myself on the world of modern art from Andy Warhol to Roy Lichtenstein."
Design philosophy: "While enjoying creating, you still need to design for the client — their needs, their wants and their desires. In the world of design, you must love every aspect of the industry. Without passion, success is unachievable."
Essential must-have: "Lighting. It's not about the cost of furniture that makes a great design project successful. What makes your project successful is amazing lighting…not only to highlight a room, but to focus on the design details, artwork and collectibles."
Trend prediction: "I think that the word trend is fictitious because great design stands the test of time. But there's a current wave in the design world, and the best way to describe it would be organic."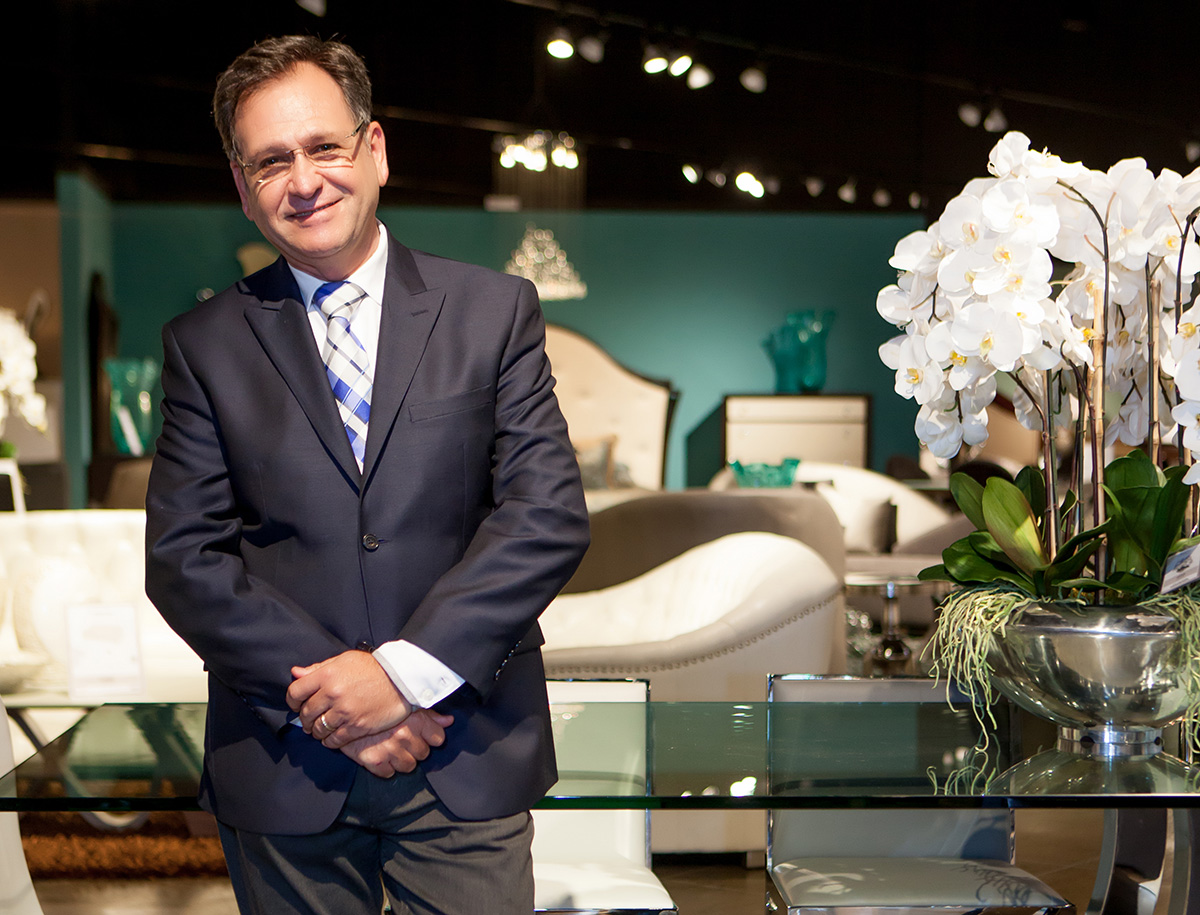 Rodolfo Remigio
El Dorado Furniture
2475 SW 8th St., Miami
305.642.4355
ElDoradoFurniture.com
Ever since he was a little boy, Rodolfo Remigio was always drawing and creating art projects. This skill translated well into his later years. "I spent 6 months living in Spain, where I was able to experience the beautiful architecture, culture and the art of a European country," says Remigio, who was born in Güira De Melena, a town in Havana, Cuba. Arriving in Miami in 1973, he completed his first two years in the architecture field before realizing that his true passion was for designing spaces, creating ambience and selecting colors. It was then that he completed a degree in interior design. In his almost 30 years with El Dorado Furniture, he considers himself privileged to have worked directly with the company's founder, Manuel Capó. Now, as the Director of the Design Department, he creates new concepts, selects merchandise and fabrics while traveling to different furniture shows around the world.
Design philosophy: "I like mixing styles and using different pieces to create a wonderful environment. They don't need to match, they just need to be placed in the correct spot. By using different textures, metals and precious stones, each individual element can become a conversation piece around your home."
Essential must-have: "It's important to create a flow between colors, quality, style and putting everything together with the right scale and essential accessories."
Trend predictions: "Mixing materials such as a glass top with a driftwood base table or leather mixed with different fabrics, textures and materials, will become even stronger in the future."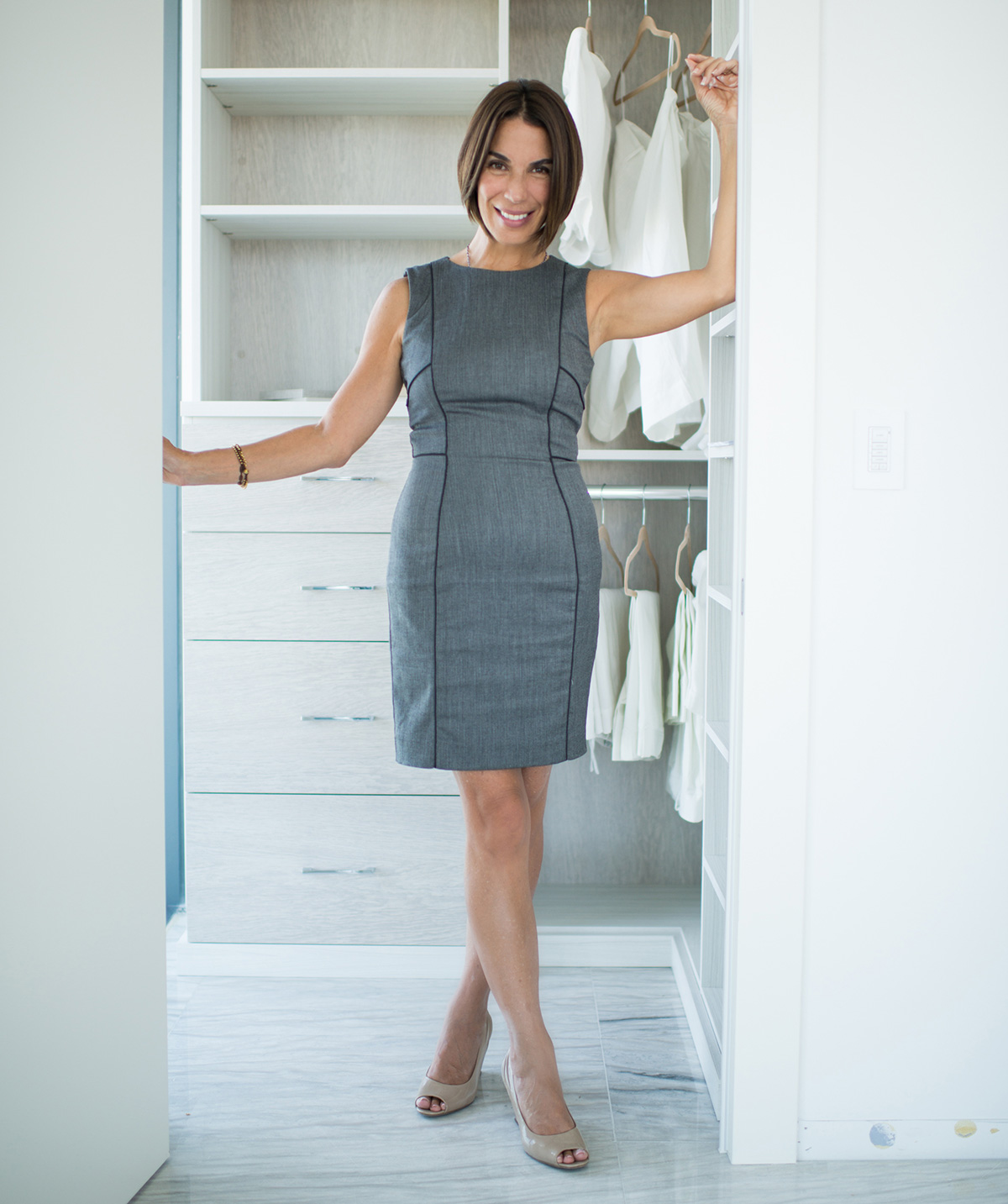 Andreina Boet
California Closets
900 Park Centre Blvd., Ste. 476
Miami Gardens
305.962.2212
CaliforniaClosets.com/Miami
Growing up, Andreina Boet was always interested in how a space can make a person feel. "One conversation that kept coming up was people telling me was how they would love to be organized, or how disorganized their kids or their spouses were," she says. "Believe it or not, I was once very disorganized, to the point where the day I told my mother that I was getting married she started saying that she didn't think it was a good idea, since she felt that I was going to be returned," she laughs. "I'm happy to say I wasn't." She went on to become an architect and interior designer and today helps clients make their daily routines better by designing functional and beautiful spaces for their homes so they can keep each thing in its place. "I help make their lives much easier," she says.
Design philosophy: "Form always follows function — an area in your home can be beautiful, but if the design doesn't work, then in might as well just be art."
Essential must-have: "Adjustable shelves can be a great space-saving storage solution. For example, if you only have a couple of shelves inside your closet for linens, store your flat sheet, fitted sheet and pillowcases in one pillowcase from the set. It will look good and organized and it will help keep items together."
Trend prediction: "Less is more and simple is sophisticated. Today's modern look is more about nice textures, new materials and getting rid of clutter."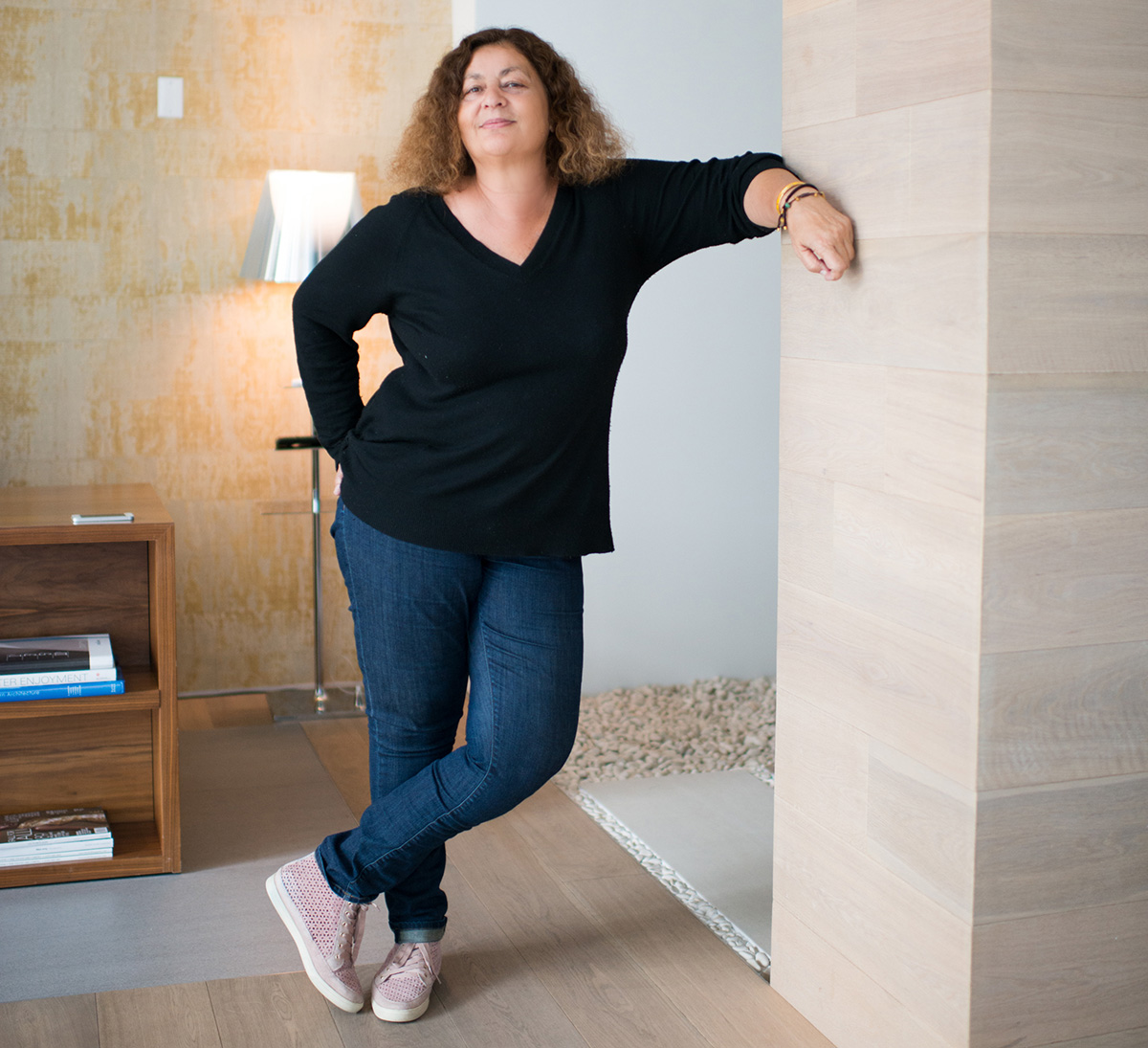 Dominique Bonet
Lineaire Designs
2347 Biscayne Blvd., Ste. 108
Edgewater
786.350.1317
LineaireDesigns.com
Dominique Bonet becomes so absorbed in her projects that they are on her mind 24/7. "I go to sleep thinking about them, wake up thinking about them, and often even dream about them," she says. "Then, when we finally start putting all the pieces together, and the project becomes a reality, it's literally like watching my dreams come to life." In 2008, when Lineaire Designs had just been formed, they started working from one of the units at the Marquis Building. "We were a very small firm and this residential unit served as our office and showroom," she says. During the past 5 years, they've grown significantly, completing over 250 residential, commercial and hospitality projects and developing relationships with some of South Florida's most prominent developers. Today, they are the exclusive contractor/designer for Melo Group's Bay House in Edgewater.
Design philosophy: "Work, work and more work! I´m always searching for what talented people are doing around the world. As Picasso once said: Inspiration exists, but it has to find us working."
Essential must-have: "Lighting can emphasize the subtleties of a design and completely change how a space looks and feels. Also, flooring is one of the most important decisions when starting a project because it sets the tone for the style of the space."
Trend predictions: "There will continue to be an increase in more natural and organic designs that help transmit the beauty of nature while creating a sense of peacefulness in spaces with more natural fabrics, woods and organic elements such as rocks, water and green living walls."