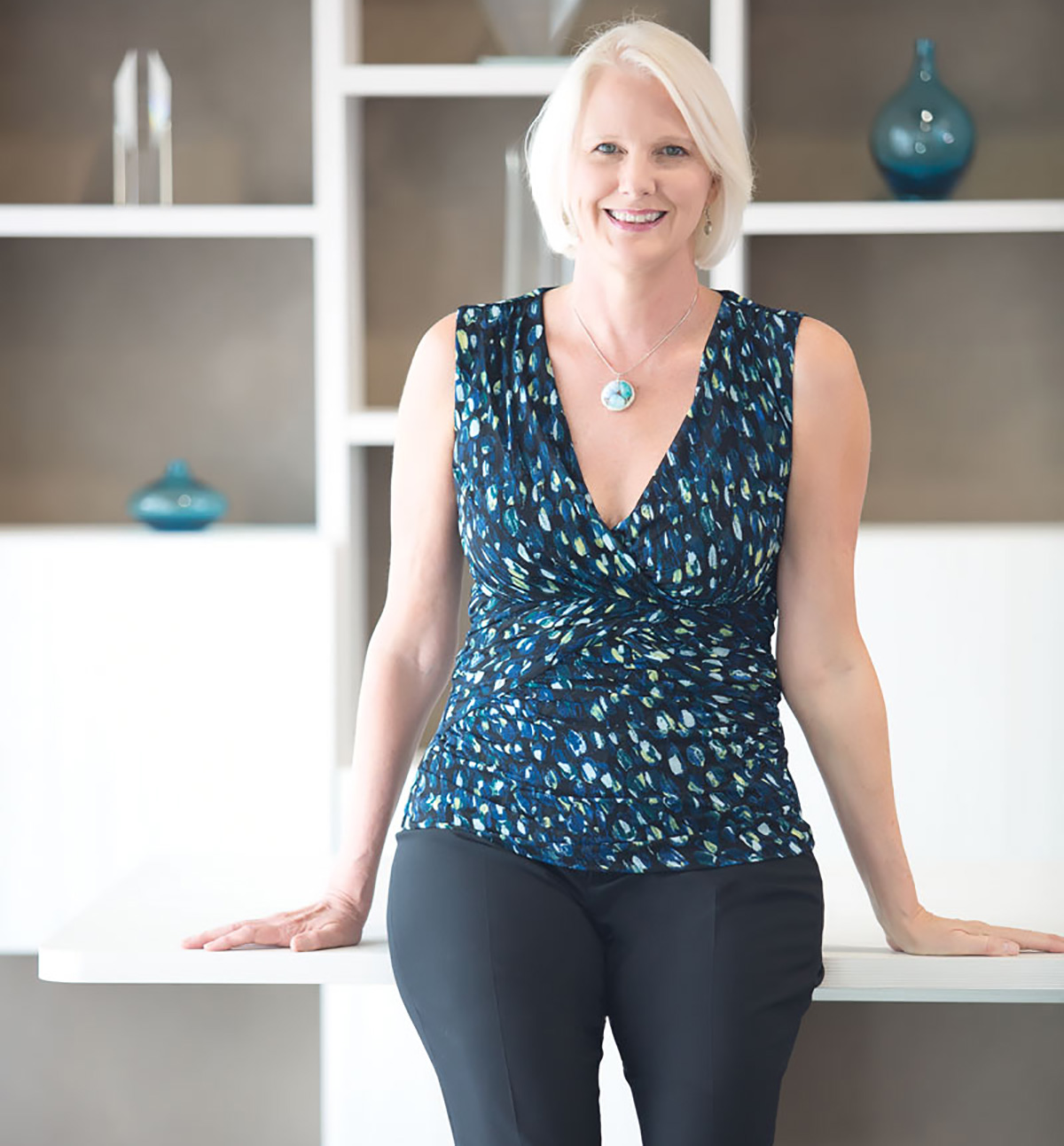 Robin Annon
California Closets Miami
900 Park Centre Blvd., Ste. 476, Miami Gardens
305.623.8282
CaliforniaClosets.com
"Design has always been a passion of mine," says Robin Annon. "From architecture to fashion, I've loved creating and understanding how to put things together." With California Closets, Annon gets ample opportunity to put that interest to practice, helping to create intelligent and attractive storage solutions for every area of the home. With the company's high-quality products and excellent range of cutting-edge finishes, she has great material to work with…all of it fully customizable from the company's warehouse right in Miami. "Designing for California Closets allows me to put my creative brain and borderline obsessive need to organize to good use by helping people reclaim their homes from chaos and transform their spaces into beautiful, organized sanctuaries," she says.
Design philosophy: "I draw most of the inspiration for my design from Miami itself. We live in an amazing city; the landscape, varied architecture, wonderful mix of cultures and nature provide boundless sources to inspire anyone."
Essential must-have: "A Murphy Bed! Why regulate a room to function only as a spare bedroom for occasional guests when you can have an office or an entertainment center that instantly transforms into a guest bedroom."
Trend predictions: "Textures will continue to dominate, with an even greater focus on contrast. The overall feel will transition from industrial to a bit more relaxed, more eclectic look. Additionally, I believe that neutral and earth tones will be prevalent, highlighted with pops of brilliant color."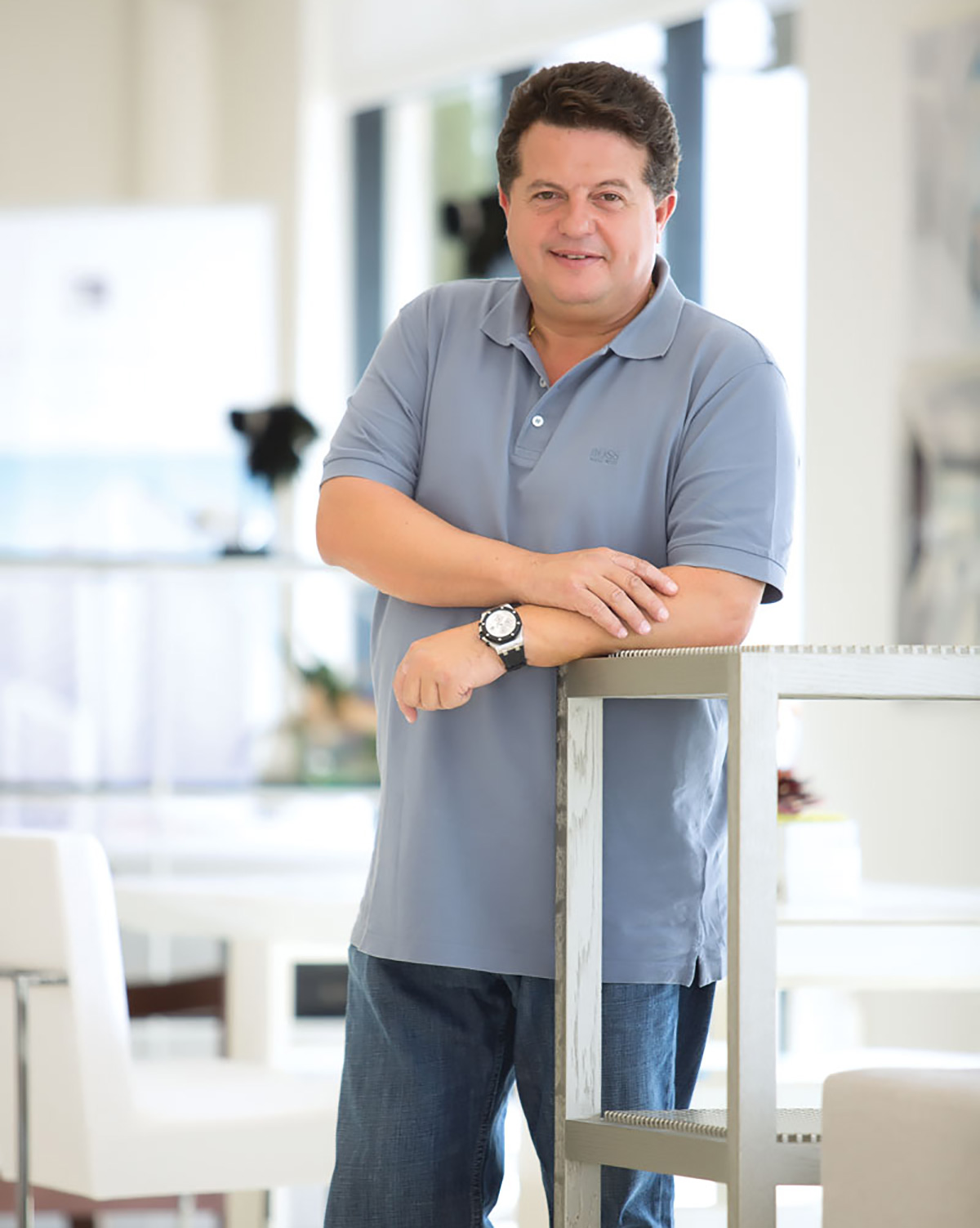 Javier Martin
Baltus Collection
3925 N. Miami Ave., Design District
305.575.2620
BaltusCollection.com
Javier Martin wasn't satisfied with the luxury furnishings available during his work as an engineer in Marbella, Spain. His solution? He made his own. The Baltus Collection is the outcome of Martin's quest to create the perfect pieces for luxurious yet livable spaces. What's more, the brand specializes in customizing every item to meet a client's individual needs — an approach made possible thanks to the brand's commitment to crafting every Baltus piece in their own factory in Spain. But Martin isn't just in the furnishing business. Baltus also offers top-notch interior design services for both residential and commercial projects, utilizing their much-loved designs or creating entirely new bespoke pieces to perfectly complement any space. All this is proudly showcased at the Baltus House Building in Miami's Design District. "With this project, Baltus goes one step beyond, from conventional furniture design to designing a way of life," says Martin.
Design philosophy: "I'm inspired by the Mediterranean beauty I grew up in. I also love taking cues from historical periods and reinterpreting them into clean, fresh and modern forms."
Essential must-have: "Baltus's emblematic armchair: The Detroit."
Trend predictions: "The keynote in decoration will be the melding of styles…above everything contemporary with quite a lot of vintage and a bit of classic mixed in."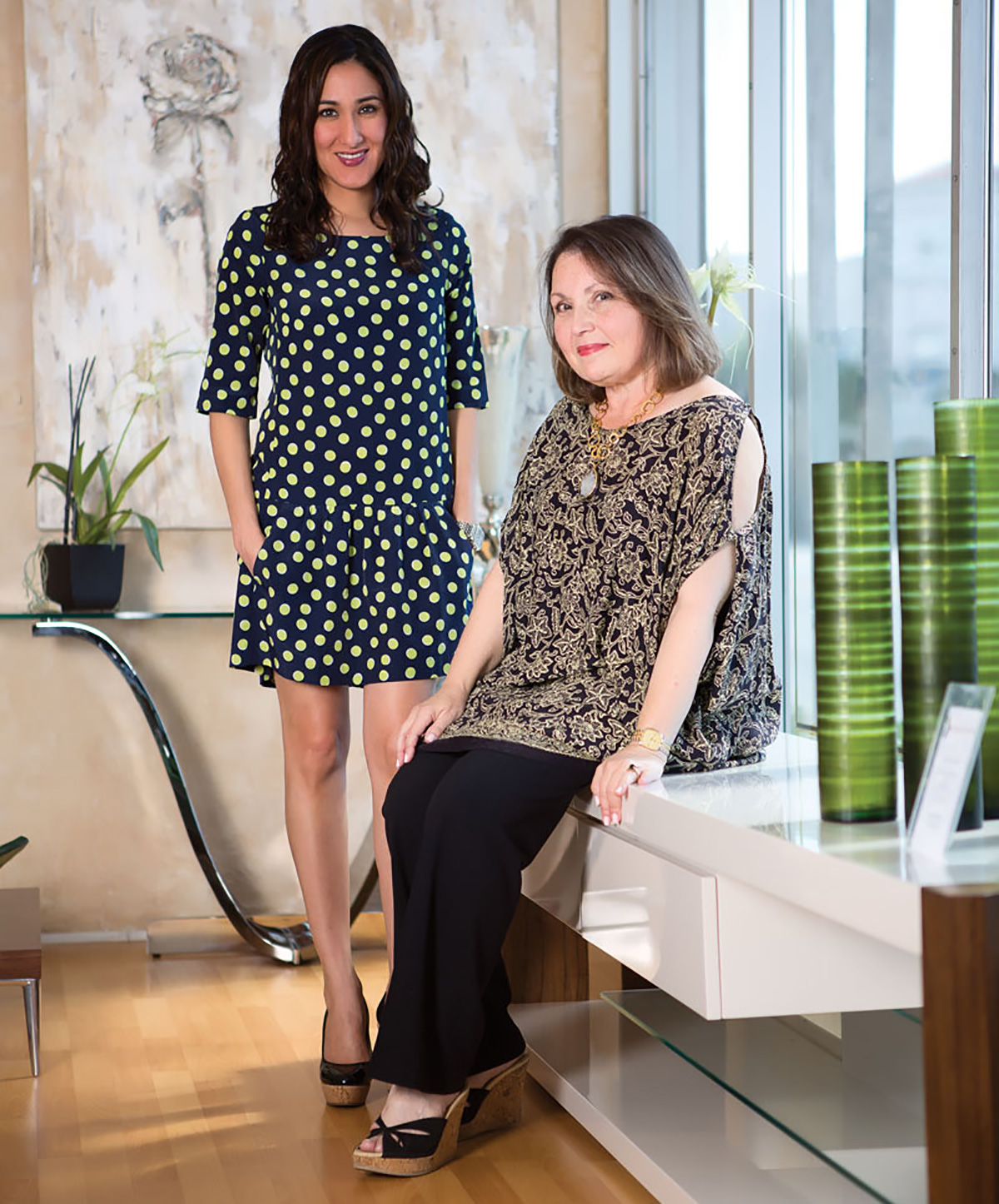 Celia Pinto & Cindy Garcia Lynskey
Pinto Designs
10460 NW 29th Ter., Miami
305.970.0843
After years of working together, Celia Pinto & Cindy Garcia Lynskey are like a mother-daughter team. The pair love a challenge, whether big or small. In their work with Pinto Designs, they make it a point to guide their clients through every step of the design process, right down to those perfect finishing touches like the ideal lighting solution, an inspired accent piece or a touch of woodwork. "Whatever the size of the project, we like to bring in some exciting ideas or art to inspire conversation," says Pinto. In fact, Pinto has a long history of work in design since her parents took over Floridian Furniture when she was a teenager. A favorite source for local designers, the store is still open in the same location after 47 years. "Pinto Designs was a natural continuation of my love for art and furniture," she says.
Design philosophy: "First, we're inspired by learning about the space, location and architecture — but there's so much more to the creative process. We have to consider the scale of the space, its function, and most importantly, the needs of the clients."
Essential must-have: "You must plan well for functionality as well as for storage, particularly when it comes to apartments and kitchens, closets and laundry rooms."
Trend predictions: "We'll surely see more mixing of exotic woods, lacquer colors and metals. But we recommend staying classic to keep projects from looking dated. We expose clients to the latest innovations, but work to strike a balance."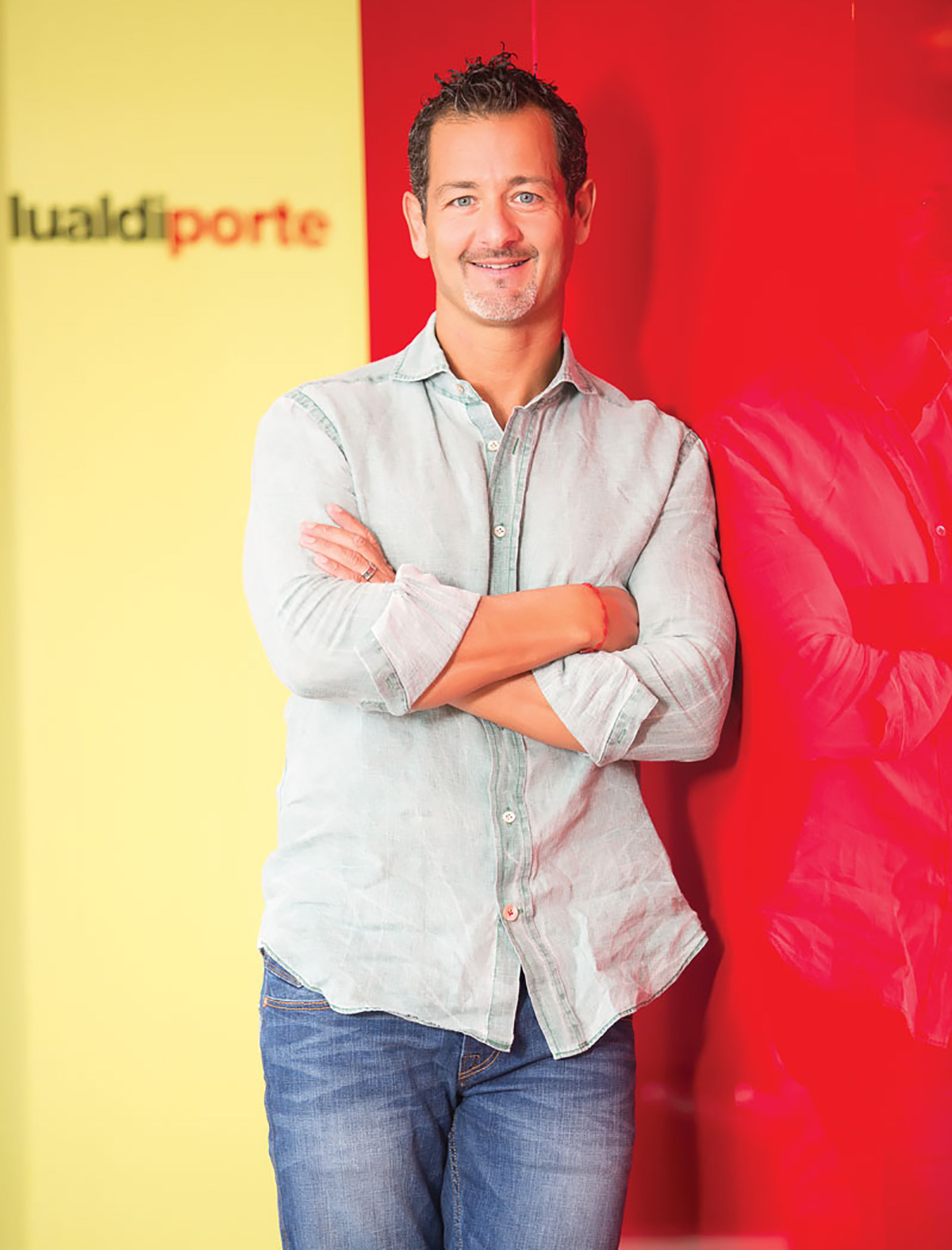 Francesco Marrama
Lualdi
209 Altara Ave., Coral Gables
305.461.5464
Lualdi.com
Francesco Marrama has always believed in testing boundaries. From the start of his career in Italy working in construction and remodeling, Marrama was innovating, creating new designs for everything from kitchens to furniture, proposing ideas and inventions that others said were impossible to use. "I had to manually show my people how it could be done," he recalls. "Sometimes my ideas weren't possible, but often they were. It showed me that the best approach to all projects is to let yourself think outside the box." Marrama now works as Director for the Miami Office & Latin America for Lualdi. The company makes both standard and custom-designed doors and other millwork for architects and interior designers. "We'll work with a client in any way possible to achieve what they desire," he says.
Design philosophy: "My father has always been an inspiration for me, but it's only at this point in my career that I have realized that my strong work ethic is also something I learned from him."
Essential must-have: "I love light, and I think today's remodeling projects need to consider illumination an essential element."
Trend predictions: "I think simplicity will go much further than complicated combinations of designs and colors. I love colors, but sometimes they can be used to excess."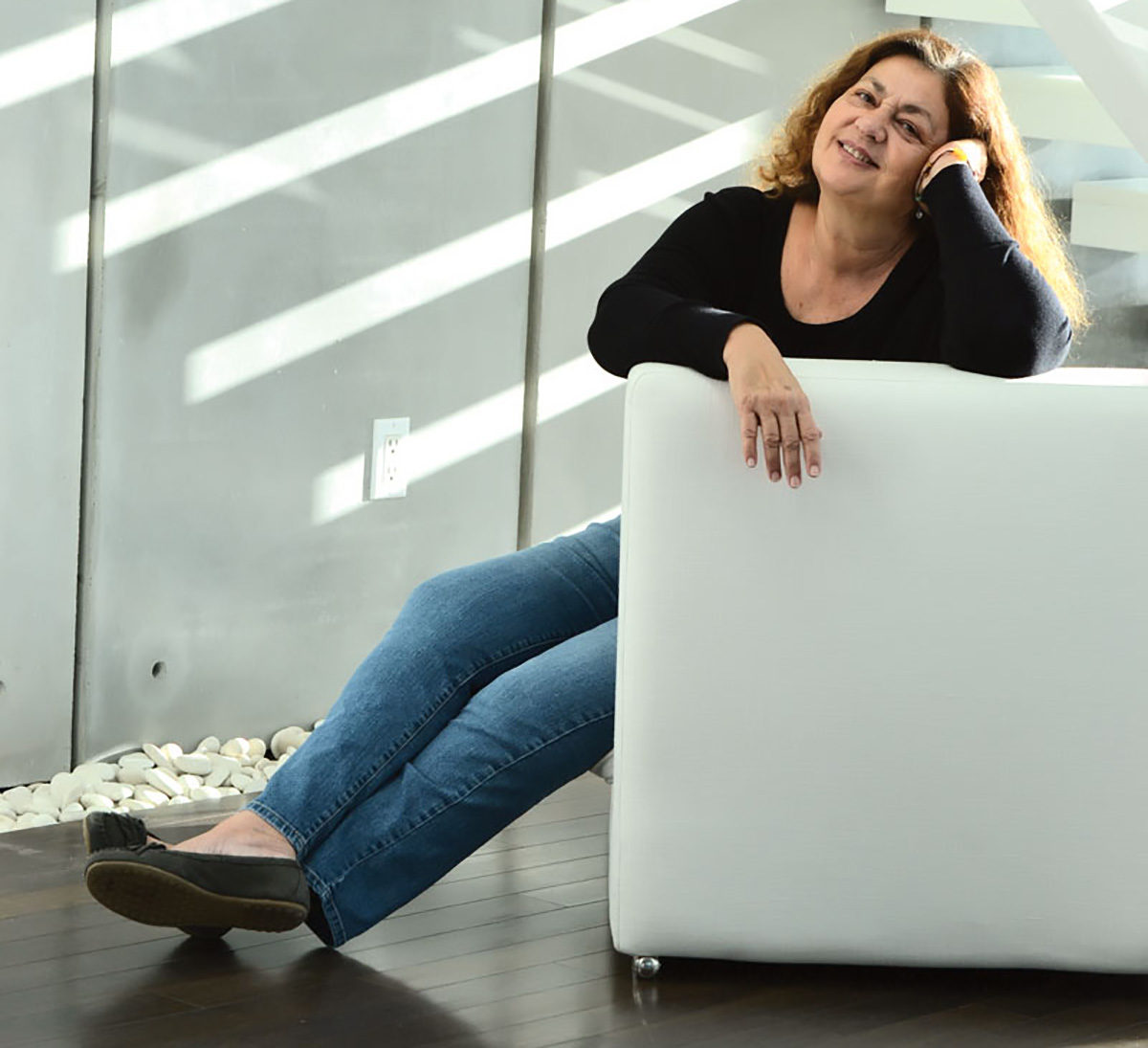 Dominique Bonet
Lineaire Designs LLC
1000 Brickell Ave., Ste. 1005, Miami
954.701.6650
LineaireDesigns.com
Dominique Bonet's design experience is truly cosmopolitan. Growing up between France and Venezuela, Bonet was taken under the wing of Vogue photographer Franco Rubartelli before going on to co-found Grupo 35 with her husband Salvador. In just a few years, the production company boasted clients such as Visa, PepsiCo and Gap, winning numerous international awards. In 2008, Bonet decided to take on a new challenge, founding Lineaire Designs, a company offering full-service design and custom construction at affordable prices. "My vision was to leverage all the experience I had accumulated during 20 years working as an art director and set designer to penetrate the high-end interior design market," she says. And she has succeeded brilliantly, crafting beautiful and functional environments for more than 150 upscale projects around the world.
Design philosophy: "Work, work and more work. I'm always searching for what talented people are doing around the world. As Picasso said: 'Inspiration exists, but it has to find us working'."
Essential must-have: "Every home is different, but what I use in all of them is a dimmer. It might be the simplest feature, but it has the power to transform any room."
Trend predictions: "Because the world is more connected every day with so many different cultures being mixed together, the tendency in design will keep being eclectic."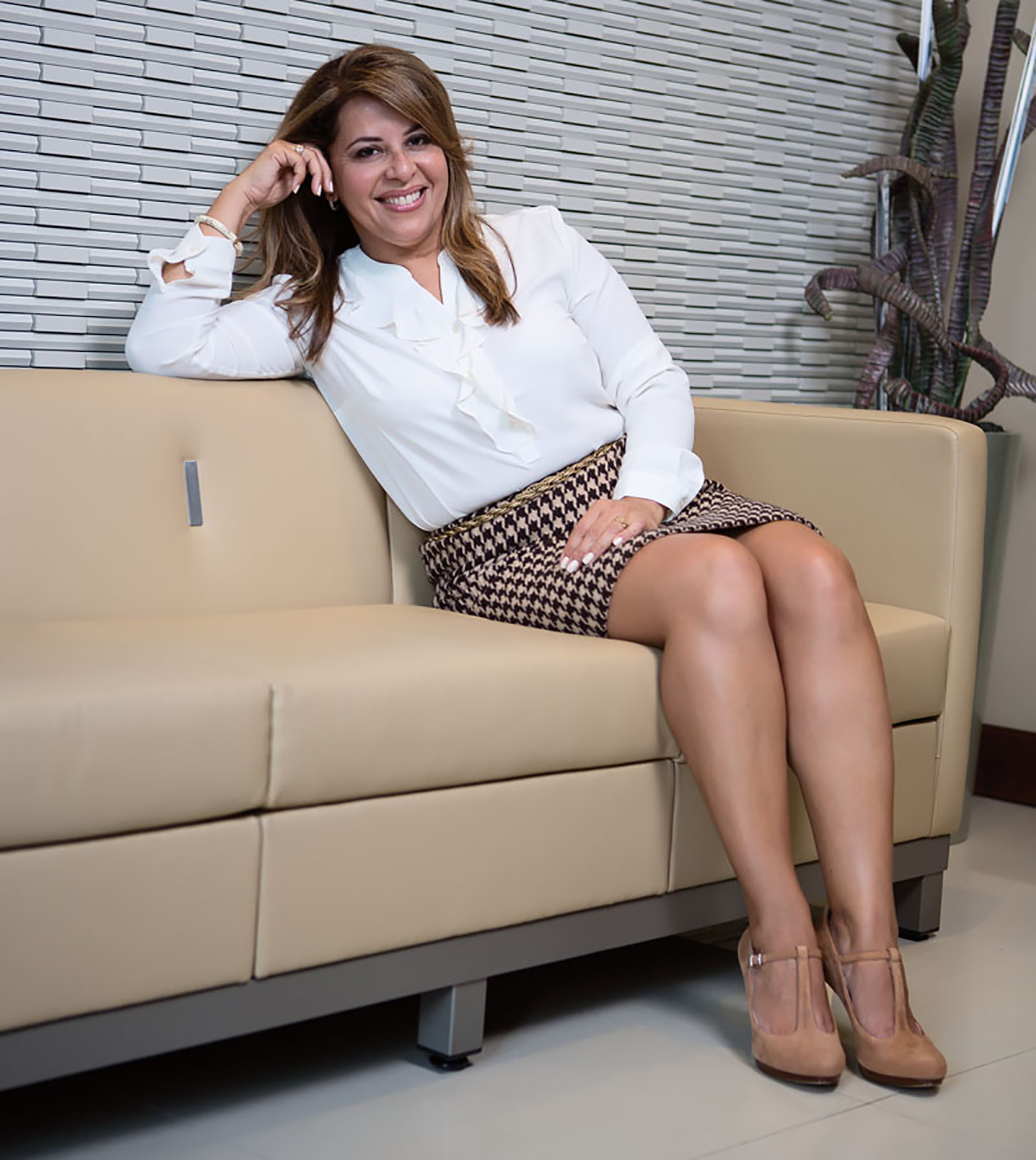 Jeannette Gonzalez
Opzioni Design, Inc.
4581 Weston Rd., Ste. 136, Weston
305.790.8974
OpzioniDesign.com
[email protected]
Jeannette Gonzalez believes in covering all her bases. Her company, Opzioni Design, Inc., is a one-stop shop for design solutions, from initial design to the final inspection. But for Gonzalez, this complete coverage isn't an excuse to let standards slide. "Many design firms are skilled in either creative design or project management, but few excel in both," she says. "That's where Opzioni differs. Our philosophy is that successful projects require strong design and effective execution." To that end, the Opzioni principal works to make sure that the company is constantly at the cutting-edge in terms of materials, technology and design techniques. "We want to provide the most aesthetic, value-added and environmentally-friendly solutions available," she says. This commitment to exceeding expectations is part of her mission not just to satisfy her clients, but to build a life-long relationship with them.
Design philosophy: "Passion, quality and imagination are my main visions of authentic design…because design is born in the heart."
Trend predictions: "We have to be cultivating the world's climate. Zero emission products and environmental projects are dominating hospitality design and commercial projects. I'm calling it 'The Era of Environmental Protection'."
Essential must-haves: "I highly recommend that a home have whole-house audio integration. Think multi-room audio and video systems and innovations that support the way you live."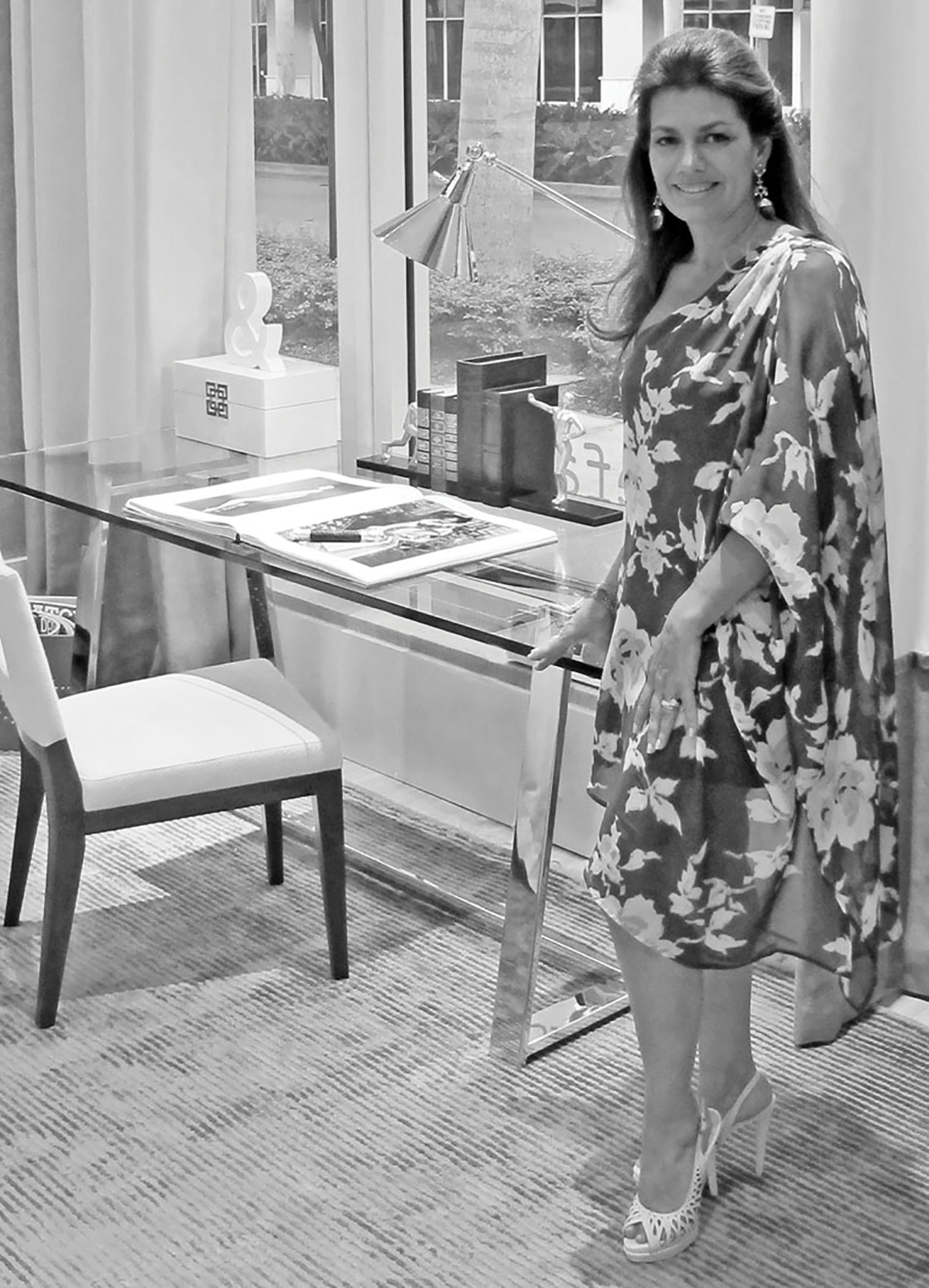 Valéria Lopes
Valéria Lopes Interiors
9305 SW 128th St., Miami
305.278.6565
ValeriaLopes.com
Valéria Lopes is picky. Her firm, Valeria Lopes Interiors, takes a boutique approach to design, with a level of care that means the company handles only a few select projects each year. "We want to ensure personal attention to each client," Lopes says. "While I work with an extremely close team, I'm responsible for all project creations." The Brazilian designer started her career as an architect, only later discovering her passion for interior design. This background gives her work an extra depth, enabling her to handle complex projects with grace. "Projects are never born ready," she says. "They evolve bit by bit out of my relationship with the client, until they reach an ideal point where both sides are extremely comfortable with the decisions made."
Design philosophy: "The satisfaction and enthusiasm of my clients gives me great energy. It's the best fuel for inspiration."
Essential must-have: "A home's décor can be beautiful, but if it doesn't have good lighting, that beauty will be hidden. Direct lights can highlight objects of art, while indirect light can create a comfortable feel."
Trend predictions: "We're increasingly paying attention to how things feel. Clients want their home to feel as good as they look. I'm paying special attention to textiles, woods, comfortable fabrics and textured tiles."