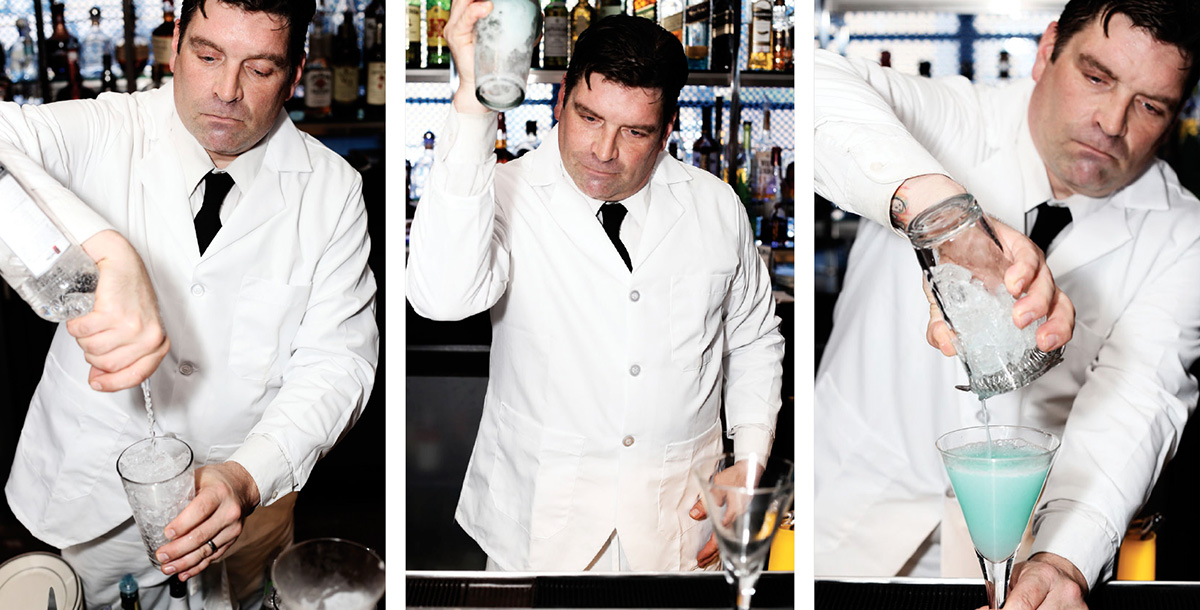 It was the mid-90's when Miami was jam-packed with supermodels, Madonna called our backyard home and Versace was The King Of Ocean Drive. It was the city's 2nd golden age and Aaron Tucker was right in the thick of it. He spent these years manning the bars at some of the top culinary caches and hotspots in the city, making his mark with his effervescent personality and certain knack for slinging the perfect cocktail.
After conquering South Beach, Tucker moved around a bit, exploring the West Coast, even going overseas for some time. "I eventually gravitated back to Miami to put my roots down," he says. "I love this city and couldn't stay away!" Today, you can find him delighting guests at Oceanaire in Brickell.
Tucker is a complete throwback to what a bartender should be: He's an expert in his craft, a master at pairing drinks and he knows his wine like nobody's business. "I create different cocktails on a daily basis depending on our food specials," he explains. "I come in and talk to our executive chef to see what he has planned for the menu and we collaborate to create the perfect pairings."
What's more, the intuitive bartender is known for his uncanny ability to satisfy his patrons' cravings by merely asking a few questions. You might describe Tucker as a type of culinary concierge. "I have a lot of regulars that have been coming here for years and trust me," he says. "They come in and ask me 'What am I having today?'…I pick out their fish, I pick out their oysters and I pick out their wine or cocktails."
Sometimes, patrons come in with a concoction in mind already. Tucker once had a couple of guys come into the restaurant who were on their way to meet their wives. They each ordered 8 dozen oysters in a tall glass topped off with vodka. "They didn't mind paying the whopping $260 per drink because they said it would make their wives very happy," says Tucker. And, in the end, happy customers always come back for more.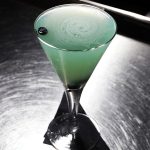 Metromare
1.5 oz Kettle One Vodka
1/8 oz St. Germaine
Splash of Blue Curaçao
Splash of White Cranberry Juice
Splash of Handcrafted Sour Mix
2 Blueberries for Garnish