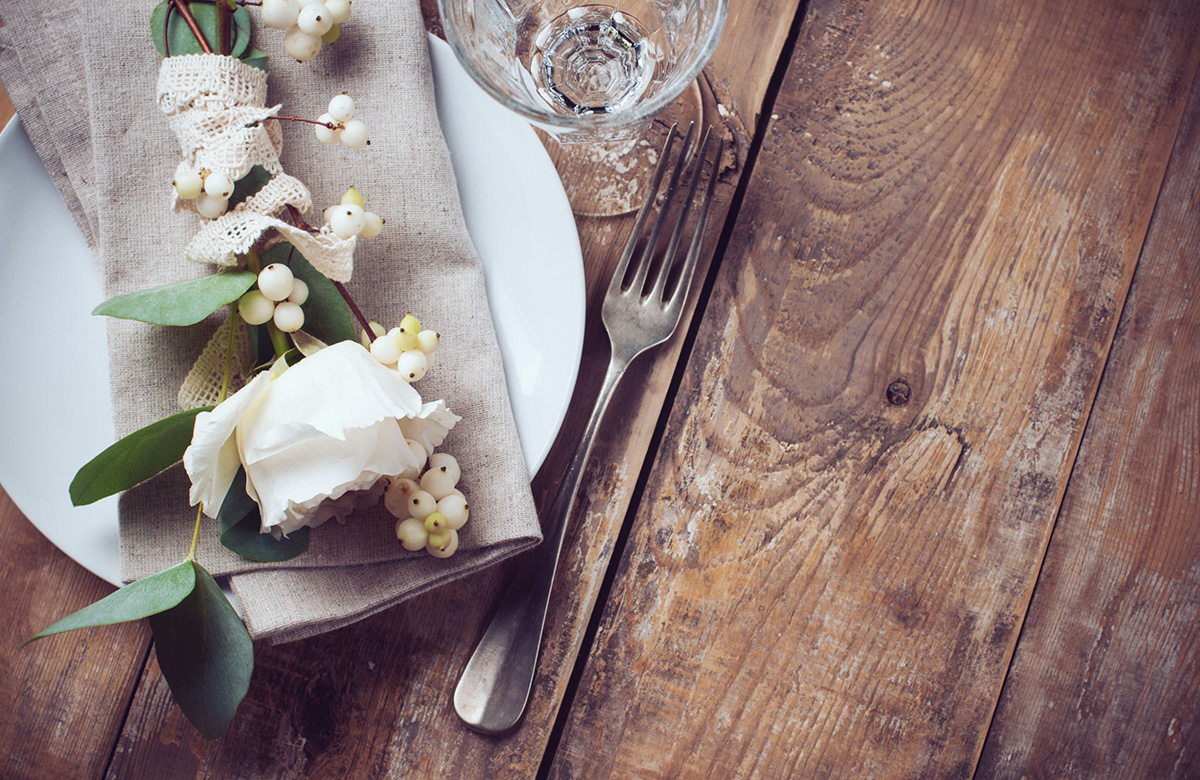 Take Your Seats
A beautifully set table is the canvas for a delicious meal. Incorporate elegant table dressings such as pave sequin placemats and duchess satin napkins with fragrant seasonal greens, berries, white orchids and candles. A couple of Southern musts are homemade divinity, chocolate meringue pie and ambrosia. Remember, less is more when it comes to this part of the plan.
'Tis The Season
The perfect holiday party starts with a thoughtful guest list. Family and close friends come first…that's the Southern way. Send out invitations a few weeks in advance since busy calendars tend to fill up fast around the holiday season. PaperlessPost.com has chic invitations that are also eco-friendly, so check them out before trying to design your own and mailing.
A Tall Tale
Once cocktails are flowing and guests are full, bring out board games for some old-school fun. Among family and friends, a good game is to ask everyone to start a revolving holiday tale by beginning a story and having each person around the table add to the storyline. Also, set time limits and have a small egg timer just in case anyone gets carried away.
Dress To Impress
To look sexy yet tasteful, understated glamour a la Audrey Hepburn is a good look to aim toward. A sheath dress, pearls, diamond earrings, a gold charm bracelet, black velvet pointed-toe pumps with a slim 4-inch heel and a glam Haute Hostess Apron are great looks to consider. Makeup is simple — just focus on defining your eyes, add a light peach-toned blush and classic red lips.