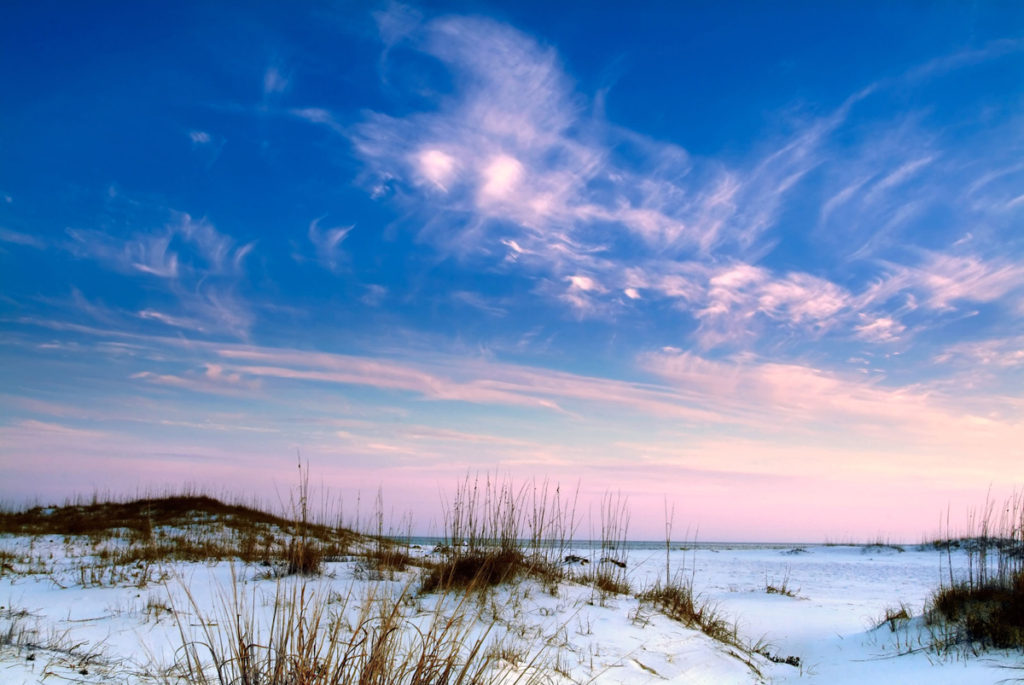 The shore along The Panhandle is known as the "Emerald Coast" or "Sugar Coast" for its clear green waters and powdery white-sand beaches. For many Miamians, it's also one of the least familiar and most intriguing coasts. We natives know many of Florida's beaches like the back of our hand: the "Gold Coast" (Dade, Broward, Palm Beach & The Keys); "Lee Island Coast" (Fort Myers, Naples & Marco Island); "Cultural Coast" (Port Charlotte, Sarasota, & Bradenton); "Treasure Coast" (Port St. Lucie, Vero Beach & Fort Pierce); "Space & Surf Coast" (Cocoa Beach, Daytona Beach & New Smyrna Beach); Sun Coast (Clearwater, St. Pete & Tampa); First Coast (St. Augustine, Jacksonville & Fernandina Beach). West of all of this is unchartered territory to most of us in The Magic City: the "Nature Coast" (home to natural springs, wildlife refuges, and state parks); the "Forgotten Coast" (Mexico Beach, Apalachicola and Port St. Joe); and the focus of this piece: the "Emerald Coast" (Panama City Beach, Destin, Pensacola).
TWELVE HOURS OF CRUISE CONTROL, QUICK PIT STOPS AND LANE CHANGES. Admittedly, there's nothing glamorous or memorable about the trip from Miami to the Emerald Coast. It's pretty much lots of wilderness highways (Turnpike and I-10, mostly) and rest areas every 50 miles or so. It's supposed to take just over 9 hours from Point A to B but when you factor in bathroom breaks, meals, stopping for gas and traffic, it's a little closer to half a day — but you can still arrive right around sunset if you begin the journey early enough. Considering plane tickets are under $100 pretty much all year round and takes just two hours from takeoff to landing, flying is probably your best bet…unless, of course, you plan for some experiences along your roadtrip, such as a dip at a natural spring or a hike at a state park. There's also some pretty serious antiquing to be had. One of the more worth-it detours is in Lake City (20 miles north of Gainesville and 60 miles west of Jacksonville) that leads you to Webb's Antique Mall, a 50,000 sq. ft. amusement park of nostalgia with endless aisles and nooks filled to the brim with old things, found things, new things and out-of-this-world things, reminiscent of treasures you may find in your grandma's attic.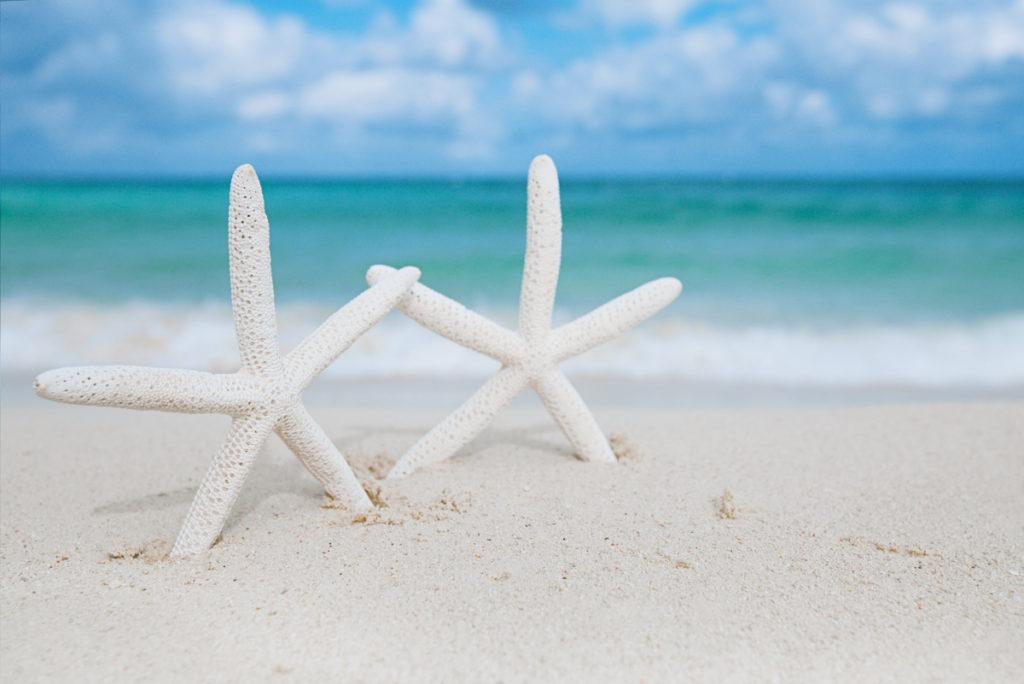 THERE'S NO SUCH A THING AS A "CENTRAL LOCATION" IN THESE PARTS. Being that you can explore the majority of the Emerald Coast via a few short day-trips from wherever you're staying, changing hotels will likely not be on the itinerary if you plan to stay less than a week. A great place to home base from is Panama City Beach, a quirky, always-buzzing beachtown off the Gulf of Mexico featuring 27 pristine miles of white-sand beaches and warm emerald-green waters. It's also home to two state parks, St. Andrews and Camp Helen. Just offshore, anglers and divers alike will enjoy dozens of artificial reefs and a plethora of sealife ready to be admired and/or eaten. Airbnb's reign supreme in the area but if you want a more traditional hotel with all the bells and whistles, there's a gem of a place right on Front Beach Road at the Holiday Inn Resort Panama City Beach. At check-in, you're greeted with the soothing sounds of a rock waterfall in the lobby and given a Disney-style map of the grounds. Among the perks you'll be writing home about is a weekly concert series, nightly Tahitian fire show at sunset, 3 pools, 5 restaurants & bars, a sprawling Sunset Lounge, a massive Pirate's Game Room, an Escape Deck and there's even a Lazy River where you can drift on an innertube for hours on end. You'll also love the on-site mini water park for all ages aptly named AQUALAND. All this just steps from "The World's Most Beautiful Beaches."
EXPLORING THE 30-A: SCENIC ROADS, TINY SEASIDE TOWNS…AND SHARKS?!Or are they dolphins? Either way, locals don't seem to mind them, and neither should you. (To be sure, a dolphin dips up and down for air parallel to the shore; a shark's fin aggressively zig-zags straight for it!). 30-A is a County Road nestled between Panama City Beach and Destin that runs along the quaintest beach towns you'll ever see including Rosemary Beach, Seaside, Seacrest, Watercolor, Alys Beach and Santa Rosa, to name a few. Void of tourist traps, massive condos and big chains, this scenic drive showcases beach life at its finest. There are golf cart and Slingshot open-air roadster rentals on nearly every corner and many locals and visitors alike opt for these breezy modes of transport as they beach hop. While traversing from East to West toward the tip of The Panhandle, you will pass by countless restaurants, dive bars and mom & pop shops. Try to stop in to as many of them as you can! When hunger strikes, try Andy's Flour Power for breakfast; Another Broken Egg for brunch; Stinky's Fish Camp for lunch; and Boshamps Seafood & Oyster House for dinner. Depending on where you are when you get hungry, ask the nearest local to point you toward their favorite seafood joint and prepare yourself for the culinary experience of a lifetime.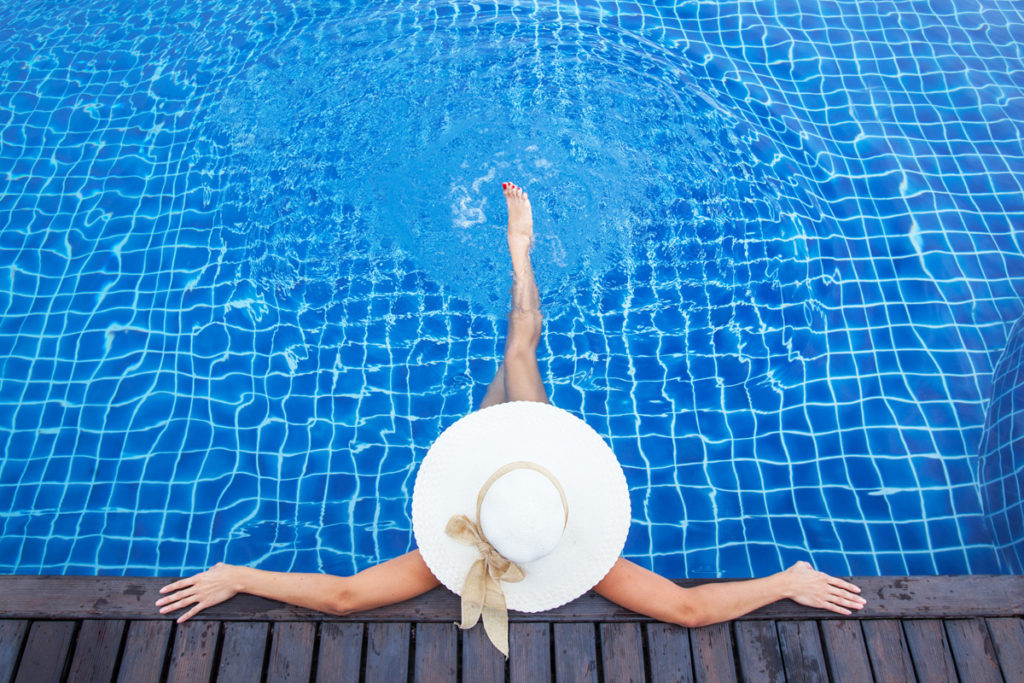 HOLD ON TIGHT! THERE'S A HURRICANE COMING, BECAUSE, WELL…FLORIDA. As soon as we saw a lifeguard lifting those dreaded red flags up a flagpole from our *very* breezy balcony, we knew the fun was over. With a hurricane barreling straight for us a day before we were to depart, we cut our trip short and got the "h" out of dodge. We took screenshots of our blue GPS dot as we surfed the outer bands of Hurricane Fred and high-tailed it over to Jacksonville without an hour to spare. Goodbye "cone of concern" and hello sunshine! Until we meet again, Emerald Coast, stay beautiful, stay scenic and keep the waters warm for us. We can still feel your sand between our toes.