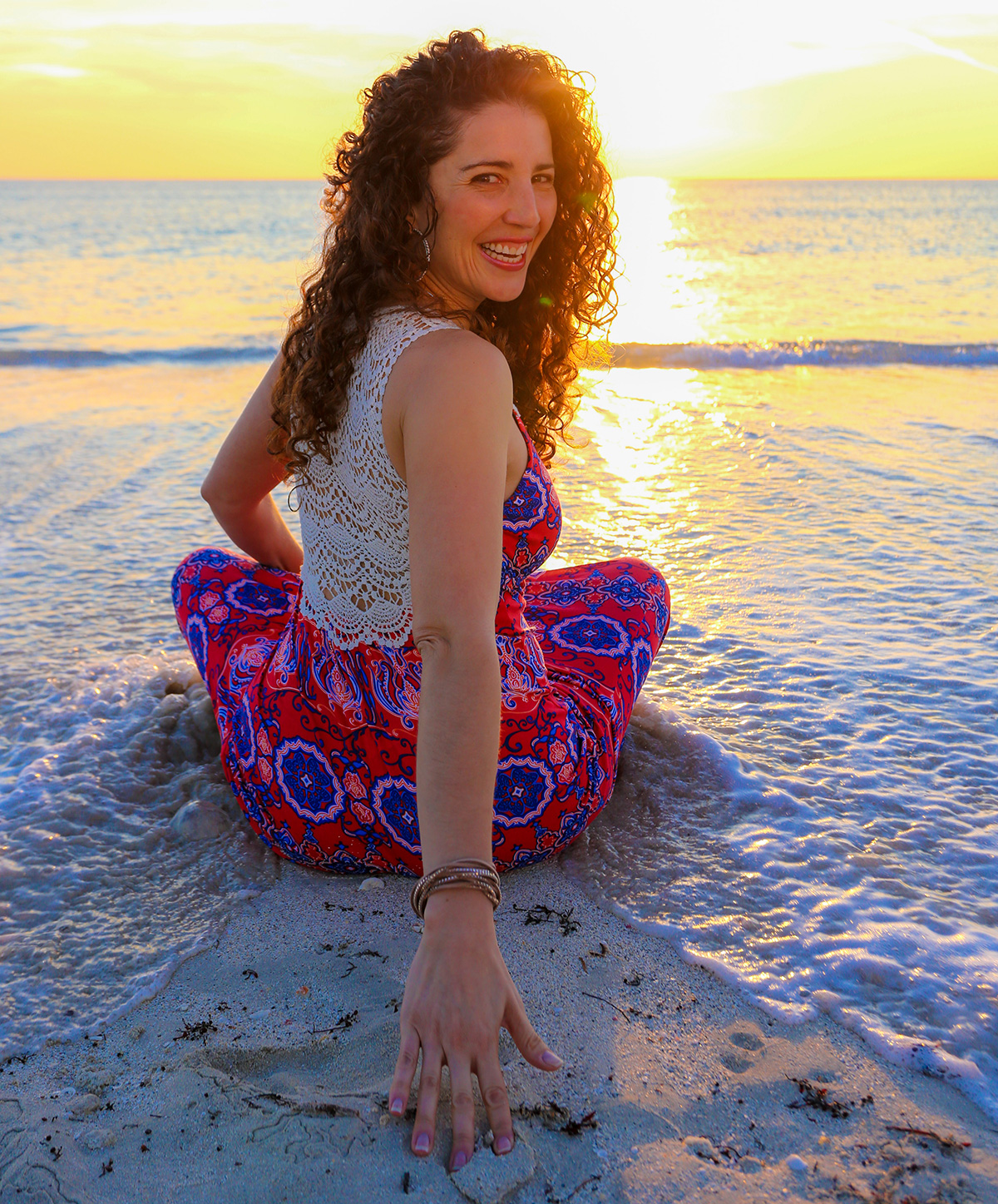 A session with Michelle Alva is like a tune-up for the soul. Her inviting nature and natural intuition allows her to connect with you like a wise life-long friend. Her energy exudes warmth and safety and invites a sense of serenity. Through her healing and body work she gets to inspire, empower and educate people on how to activate their inner resources by tapping into their innate healing, energizing and soul-connecting physiology. "I feel like life takes on this magical and awe-inspiring feeling when we perceive ourselves as holy, sacred and living heaven on Earth," she says. "I see how when we live with our body, heart and soul in harmony that we have the potential to experience limitless amounts of energy, joy and abundance."
When you're feeling stuck in life or are a little lost without direction, Alva is there to remind you to get excited because there's so much that can be done to start moving the energy in the direction of your true heart's desires and soul's calling. "That's why we sometimes have to sink low, so we can re-ignite and re-birth a whole new life experience," she says. "I guide people on how to open up to being guided by the soul's voice and intuition to achieve their highest good."
Through a series of healing and spiritual coaching sessions, Alva helps to bring people clarity and release the weight of past pain and traumas in their body tissues so they can re-program negative beliefs. "My passion is uniting science with spirituality in fun, easy and highly effective ways," she says. "It's major healing with minor effort."
Through her company PureSelf, Inc., she combines science-based breathing exercises, physical therapy-based movement exercises, therapeutic positioning and a range of techniques from sound therapy, belly dance-based mindful movements, therapeutic and sacred intentional massage, emotional release bodywork, mindful dance, intentional singing, vocal toning, energy psychology and a range of other therapies to help break through old traumas and allow one to tap into a higher frequency. "I'm amazed at how we hold emotions in our bodies, how this affects us, and how when we heal, how quickly our lives can change and be drastically different," she concludes. "I get to witness miracles every day in the people I serve and get to witness the limitless power of human potential."; MichelleAlva.com.