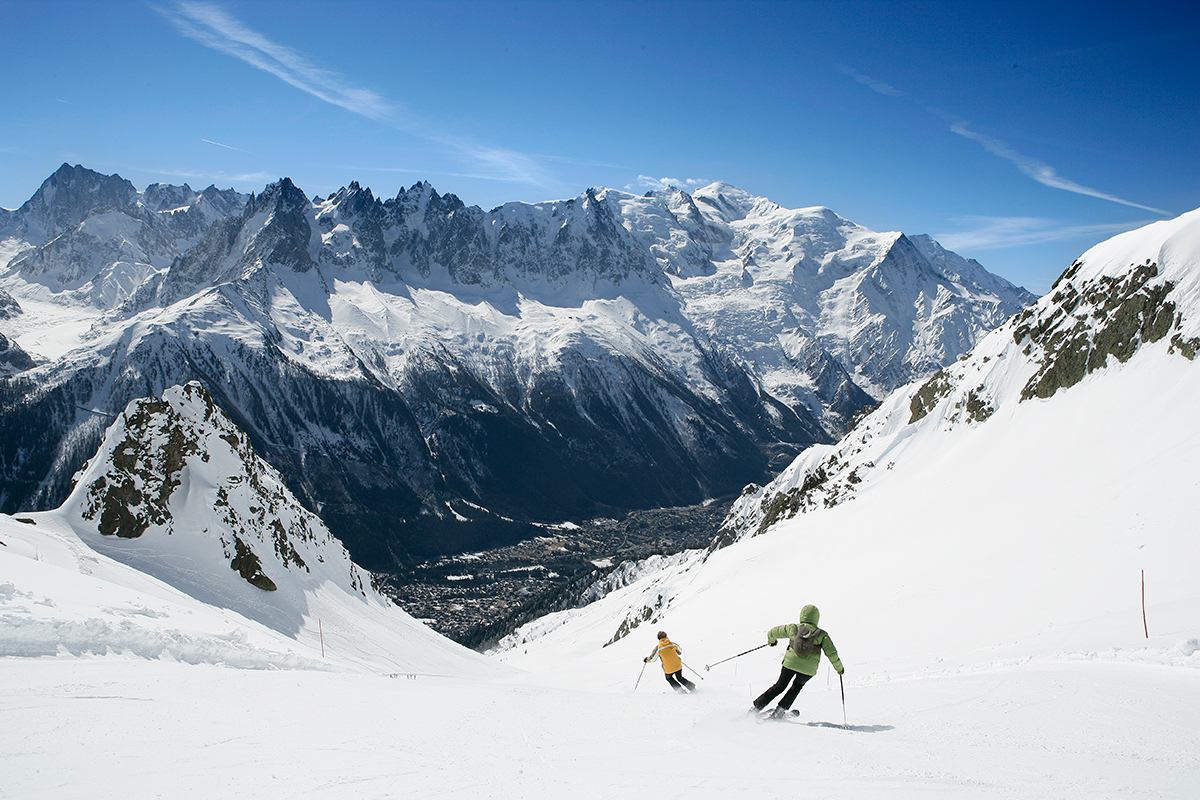 1. Go pro: Are you a beginner taking your first lesson? Intermediately brushing up on your skills? Make the investment of hiring a pro who has the technique and know-how to help you make the most of your time. It will be well worth the time and effort it takes to find a skilled guide who can point you in the right direction.
2. Gather data: Download the latest app to have the maps, trails, speed and vertical feet runs to show off to your friends. SkiTracks is free and offers all the stats needed to brag during après.
3. Fancy feet: Ski boots are not made for walking; they're meant to be snug without hurting or numbing your feet. If you plan on skiing more than once every 3 years, buy your own and get them fitted properly.
4. Seeing clearly: If the white powder is falling, buy yourself a good pair of goggles; if the sun's out, a pair of sport sunglasses will do the trick if you're going helmet-less. Let's be clear…helmet + glasses is a no-go!
5. Choose wisely: There are different levels and terrain, some love to make big arc turns in the groomed runs and others feel at home in the back-country. Not sure? Go all-mountain.
6. Fingertip facts: Choose touch-screen gloves, always! You don't want to freeze your fingers off while taking that perfect mountain selfie or changing the tunes on your snowy soundtrack.
7. Seamless skiing: "Gaper Gaps" are not acceptable. Make sure you adjust your helmet to finish where your goggles begin.
8. Eat up: Breakfast is the most important meal of the day! Load up on carbs and protein to start the day off full of energy. Bring along some protein bars, too!
9. Social aspects: Be friendly to locals, tourists, riders, lifties and patrols. Don't forget to turn off your music when riding up the chair or gondola — you never know what you may learn or who you can meet on a lift ride!
10. Always enjoy: Stretch, ski and stretch some more. Do this before and after you've hit the slopes. Many of SKIUSA's resort partners offers complimentary guided tours of the mountain. And, most importantly, have fun!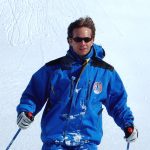 ABOUT THE AUTHOR
› Eduardo Gaz is an internationally recognized entrepreneur expert in skiing and luxury travel destinations. He is the CEO & Founder of TTW Group that holds SKIUSA, SKIBrasil and SELECTIONS; 305.735.2100; SKIUSA.com.