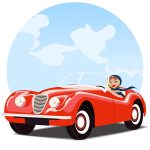 Weego Wow
Left the interior lights on while you were at a Heat game? Not a problem with the high-tech Weego mini jumper. This little dynamo can be tucked into the glove box, yet has the power to start several stalled vehicles on one charge. It comes with a case and a handful of adapters that will also keep cell phones, tablets and other rechargeable electronics buzzing; MyWeego.com.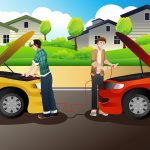 Battery Tender
If you have multiple cars, one of which sees mostly weekend use, you need to keep the battery topped off. The easiest way is with a Battery Tender Plus. The industry standard for battery maintenance products, the newest version is engineered to work with all batteries, including expensive AGM models. The Battery Tender Plus is also perfect for keeping boat and motorcycle batteries at full charge; BatteryTender.com.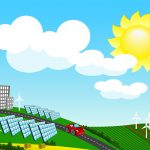 Solar Charger
If your parking space doesn't have a nearby electrical outlet, but it has a window, the Battery Tender 10-Watt Solar Charger is a great choice. By converting the sun's power to electricity, it keeps batteries charged whether the car sits idle for a week or several months. The charging system prevents overcharges by monitoring the battery status to make sure it's always topped off. Also available in 5 and 15 watts; BatteryTender.com.
MONSTER DRIVING
What have I learned through everyday driving that I use when driving Monster Trucks? There honestly isn't much comparison between a 1500 hp Monster Jam Truck and my daily ride. Luckily, I didn't begin driving these trucks until I was 19, which gave me a couple of years to learn what not to do before being put behind the wheel of something so powerful. There are the obvious things like paying attention to your surroundings. In a regular vehicle, distraction could mean running off the road, but in a Monster Jam Truck there's an extra level to the destruction. It's never fun to explain to a venue why some parts of its arena are missing or why there's a tire mark on the wall. Not to mention it can get a bit expensive. Even before I had a driver's license I practiced in old junk cars. I learned to drive in mud and how to get crazy but still keep a vehicle under control…and that's something I have brought with me into my career. Knowing how to manipulate a vehicle and understand how it works in different terrain types is an asset. And being able to "save" a truck from rolling is something fans go crazy for.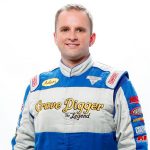 ABOUT THE AUTHOR
› The son of Grave Digger Creator Dennis Anderson, Adam Anderson was the youngest driver to ever win a Monster Jam World Finals Championship in 2008 at 22; MonsterJam.com.