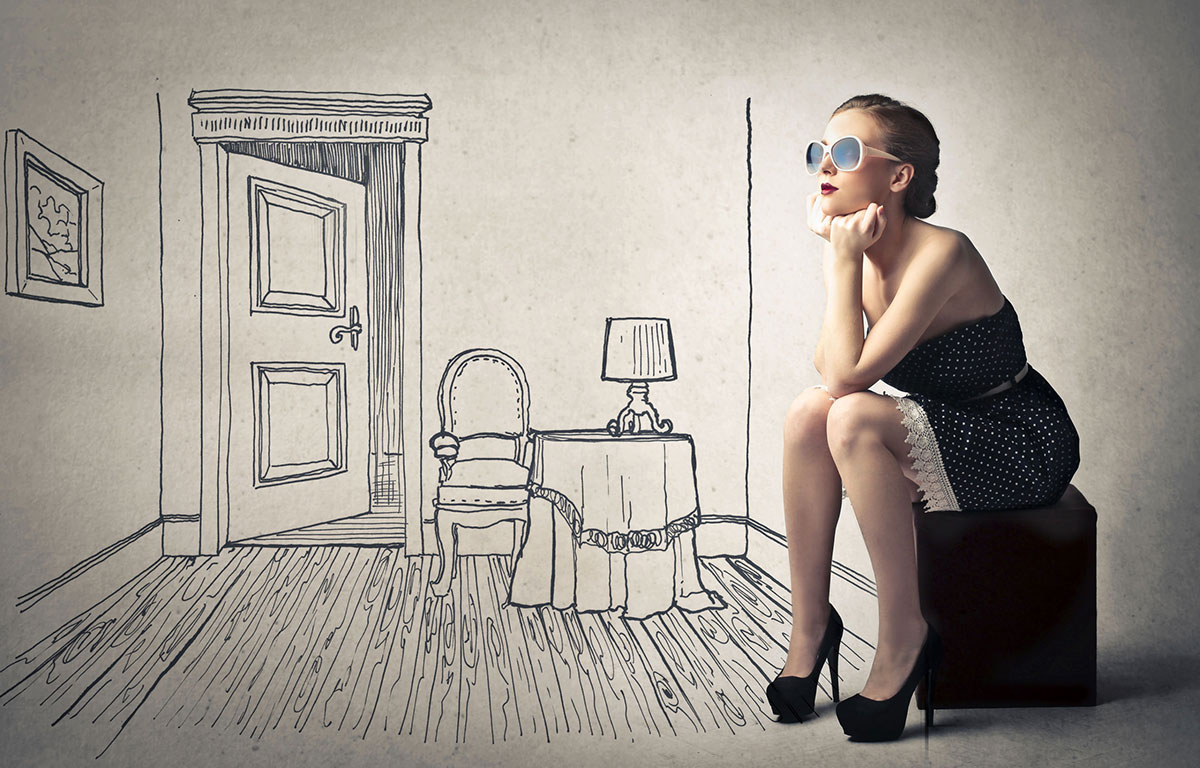 BACK TO BASICS
For those of us who couldn't tell a crown molding from a credenza, Jessica Probus' Home Decor Cheat Sheets: Need-To-Know Stuff For Stylish Living is the primer for everything decoration-related. With over 300 illustrations, this is a truly comprehensive guide to the lingo, styles and techniques of professional designers. Probus, the current DIY Editor at Buzzfeed, gives clear overviews, well complemented by fun and functional illustrations. Not only informative, this book also adds a fun flutter of color to your coffee table.
CENTER SAGE
Blogger Anne Sage has made style the axis her life revolves around, and her engrossing Sage Living: Decorate For The Life You Want is the fruit of a lifetime of labor. Not your typical book on design, this read offers a glimpse into real people's personal design choices. Complemented well by Sage's cozy anecdotes, this book allows readers a chance to see perfectly imperfect designs from start to finish. Not convinced? Sage's blog, City Sage, has been frequently spotlighted as a must-read.
ANOTHER WOMAN'S TREASURE
While this book offers more whimsy than practical design advice for The 305, Junk Gypsy: Designing A Life At The Crossroads Of Wonder & Wander is still an enchanting read that leaves readers dreaming of long hauls on the open road. This book collects the stories of HGTV stars Amie & Jolie Sikes, two sisters with an obsession for flea markets, disused barns and all things Americana. Chock-full of quirky bohemian design ideas, this collection of folksy road tales will be hard to put down.
A MASTER'S WORK
For those in-the-know of the design world, Francois Catroux is a true master of contemporary interior design. Most notable for his irregular highlights to otherwise classical spaces — elk horn chandeliers and fluorescent pink lighting in a hallway spring to mind — Catroux's life is indelibly entwined with the marvels and mores of modern design. David Netto's Francois Catroux gives readers a chronological look at this master's work from his 1968 breakout works through projects completed in 2015.