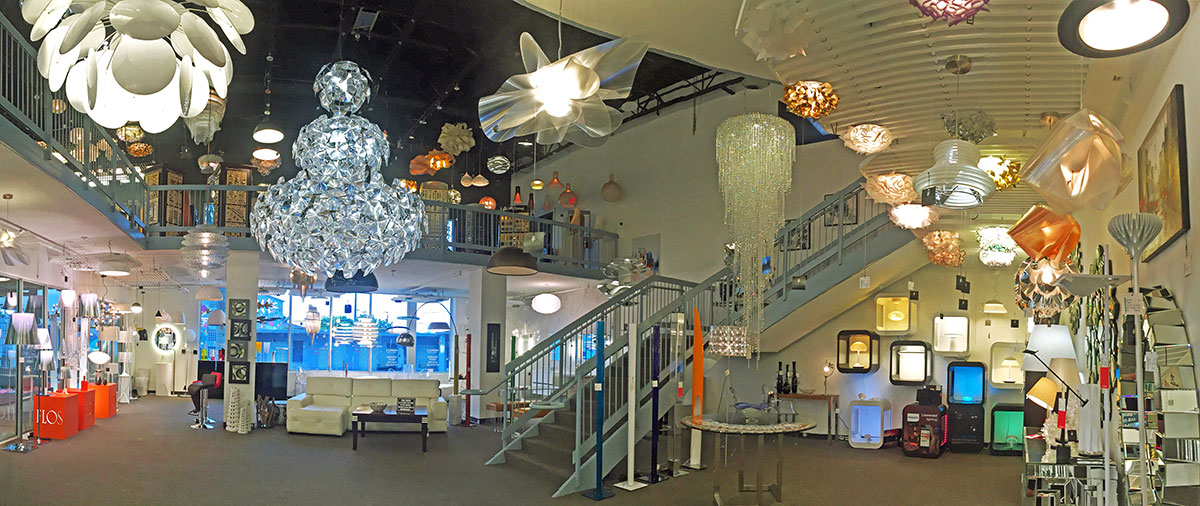 More than most cities, Miami prides itself on innovation. We don't bear the historical onus of our Northeastern brethren, we weren't the site of great revolutionary battles or storied frontier struggles. In fact, our city seems almost bald of tradition, as if we simply popped into being in the mid-70's, a fully formed metropolis suffused with glamour and tropical breezes. This dearth of past makes what traditions and associations we do own all the dearer. Farrey's Lighting + Bath, a $30 million international brand, is just such one of these traditions. Entirely in step with the city it calls home, the company has blossomed from a simple general store into a business providing consumers with the finest in home accessories and the leading resource in lighting and bath design in South Florida.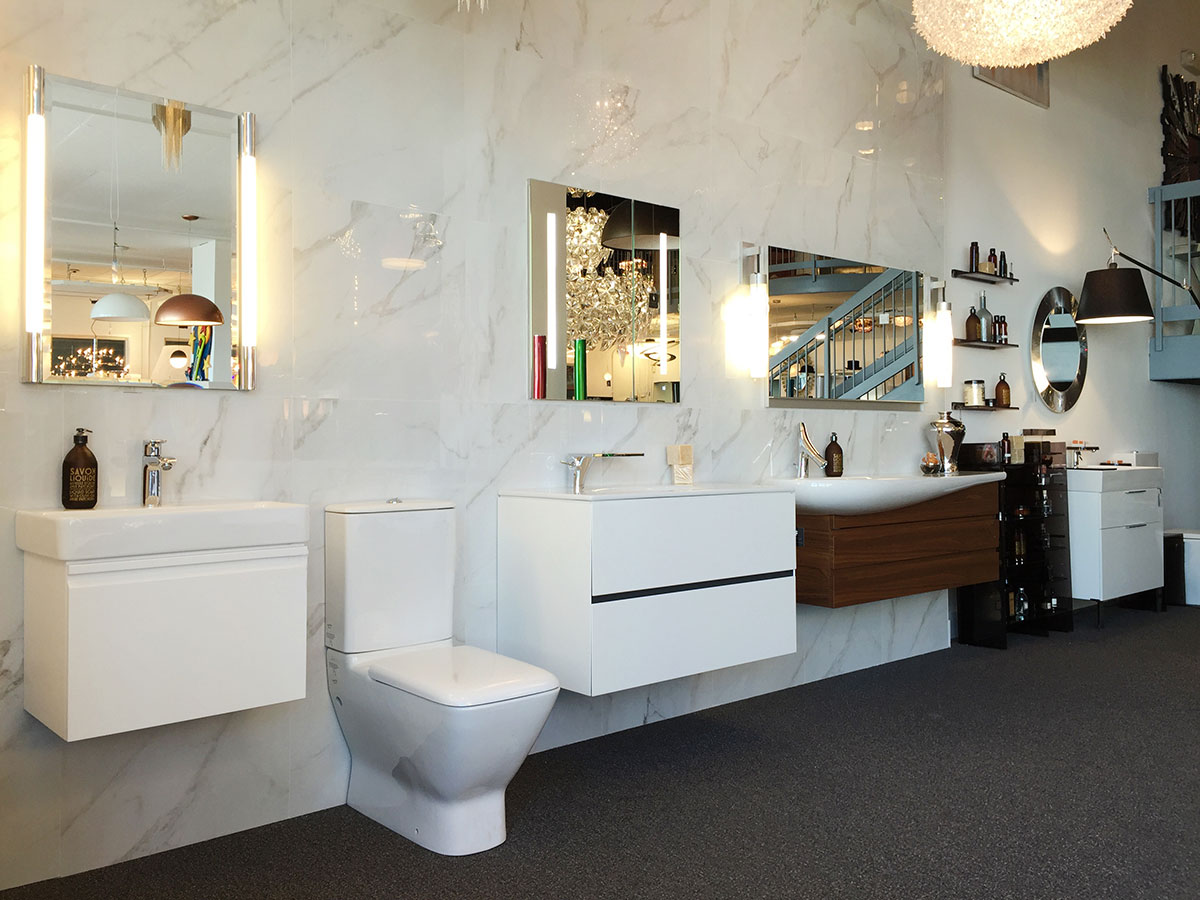 In 1924, Miami Beach was only a few years old. The wooden bridge that connected the potential resort spot to the mainland had ushered in a housing boom well in harmony with the roaring mood overtaking the rest of the country. Spurred on by the population swell, John & Emily Farrey founded the Farrey Hardware Company, a general goods shop that sold fine china, kegs of nails, linens, fishing equipment and hunting gear. Well-managed and in a prime locale, the general store withstood the general terror of the Great Miami Hurricane of 1926 and continued to fill a necessary niche in the burgeoning communities. In the 1950s, as the last talons of the Great Depression withdrew from our sunny slice of Southern Florida, sons Lloyd, Vincent & Francis Farrey shifted the focus of their family firm. America's soldiers were returning from the frontlines with sunshine and domesticity on their minds, and so the Farrey Hardware Company began to specialize in bathroom and lighting fixtures. They also continued to meet success with their contract hardware division, which, among other things, was the exclusive door hardware contractor for Epcot Center.
Following in the footsteps of their fathers, the third generation of Farrey's sought to build on their forebears successes by expanding the company warehouses and further specializing in the lighting and bath markets that were proving so profitable. Constantly evolving with the rapidly warping trends of the Miami marketplace, Farrey's continued to expand. Today, they offer Miami residents two showrooms totaling 30,000 square feet with an additional 100,000 square feet of warehouse space, featuring a wide range of lighting, plumbing, decorative hardware and home accessories. Their design consultants are available either on-site or in-house to guarantee their customers a personal, professional eye. A fleet of trucks cycling from customer's homes to showrooms to warehouses guarantees that Farrey's can offer timely and free delivery.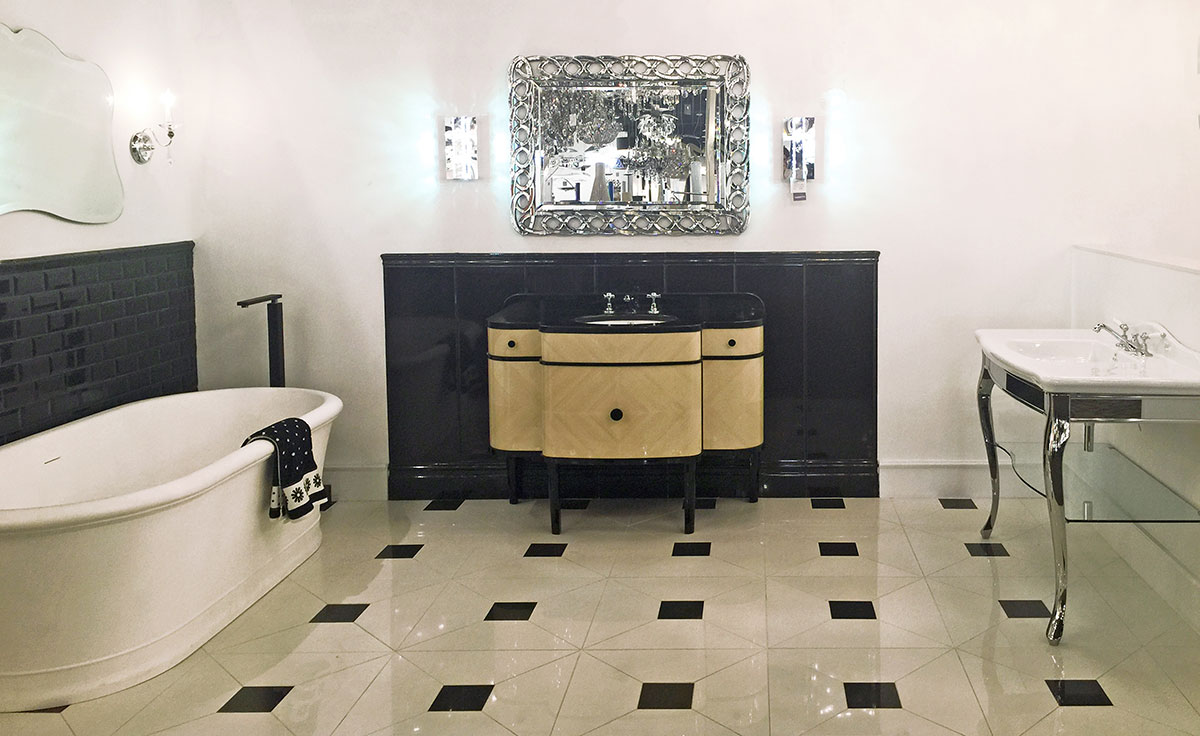 At the right hand of CEO Bud is Kevin Farrey, manager of the Coconut Grove showroom, and Paige Farrey, who felt sure she'd be the one to break the family mold. "I actually thought I'd never work with my family," she says. "After college, I kept ending up in the industry, even when I moved to Chicago." There, she studied psychology, but quickly found work developing catalogs for hardware companies. "Eventually, I figured that if I'm going to work in the industry, I should work for Farrey's."
Being the inheritor of a successful company requires a certain flexibility. "The day-to-day life in a family business is never the same," says Paige, mentioning that her responsibilities range from sourcing out new products, choosing the lighting for the showrooms and working with an amazing team to design the showrooms, all while trying to concentrate on marketing Farrey's to retail and trade customers. "It's a true team effort that requires all our departments — sales, marketing, purchasing, shipping — everyone." It's in large part due to the team-building skills of the Farrey family that the company has continued to be a major competitor in a fickle market.
"Our design philosophy at Farrey's is to be true to yourself, don't be swayed by what is 'in' at the moment —  your surroundings need to be beautiful in your eyes and comfortable in
your soul."
In a city considered at the cutting-edge of international trends and fashion, the team at Farrey's Lighting + Bath must be willing to change with the times. The very image of Miami has drifted drastically in the last few decades. While the city has always been recognized for a certain Mediterranean élan (Paige says that in the '80s, Farrey's brought in containers of alabaster chandeliers directly from Spain), it has changed as much as it has blossomed.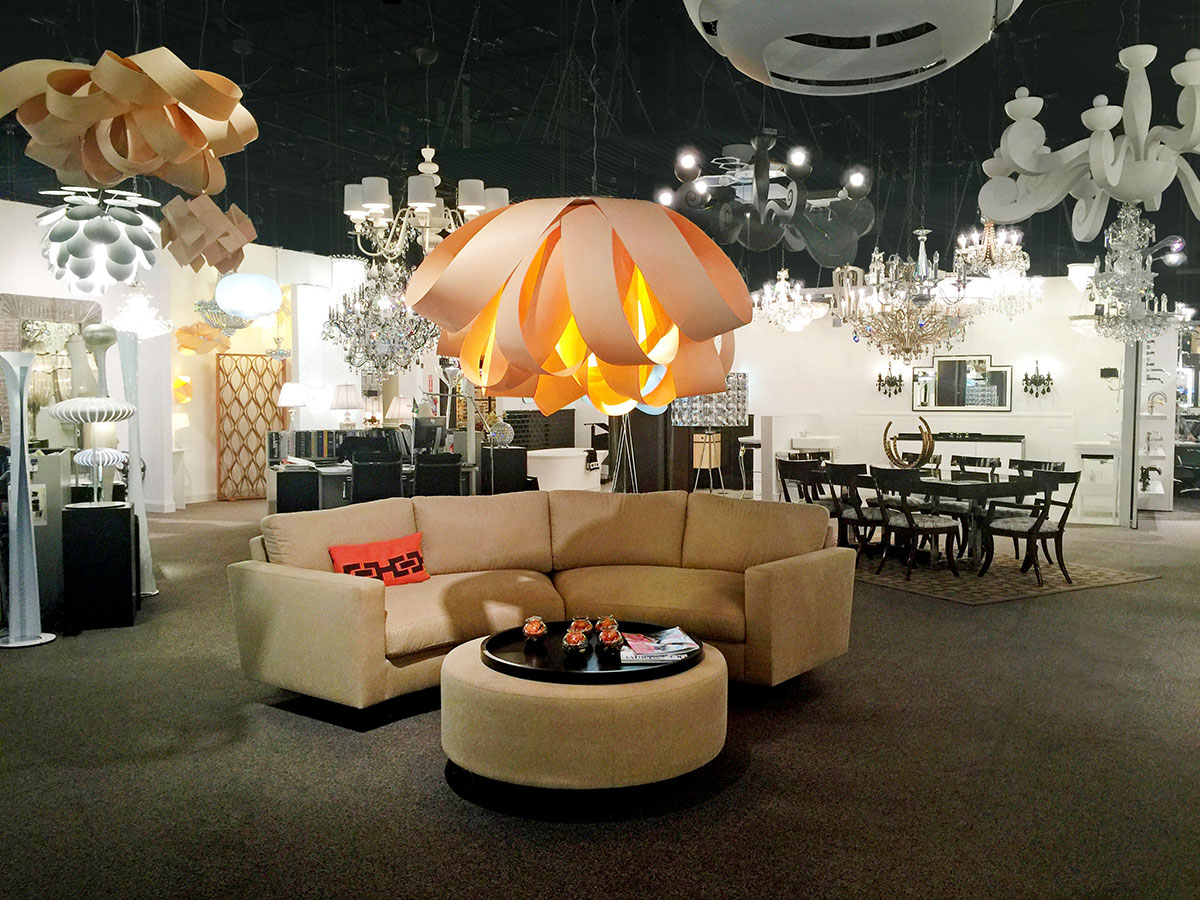 An uptick in ultramodern recessed and indirect lighting indicates to the staff that the ultra-luxe condominium boom has changed the Miami style set indelibly, an aesthetic that is contemporary, but not cold. Farrey's recognizes that, in an age where one can purchase thousands of styles of faucet handles at the tap of a finger, diversity is king in the American marketplace. Capitalizing on the sheer space of their showrooms, Farrey's carefully offers a balance of traditional, transitional and contemporary products under the same roof. "You can walk into one of our showrooms and outfit your entire house with the lighting, decorative hardware and plumbing you need," Farrey says confidently. "With over 100,000 square feet of warehouse, we can consolidate your orders and deliver when it's convenient for you. It's truly one-stop shopping, but with a personal element absent in Internet transactions." Furthermore, there's another, more theoretical reason for Farrey's unique and diverse product offerings. "Our design philosophy at Farrey's is to be true to yourself," concludes Paige. "Don't be swayed by what is 'in' at the moment —  your surroundings need to be beautiful in your eyes and comfortable in your soul."
Farrey's Lighting + Bath is located at 1850 NE 146th St. in North Miami and 3000 SW 28th Lane in Coconut Grove; 305.947.5451; 305.445.2244; Farreys.com.