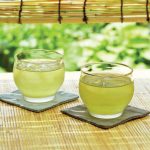 GREEN TEA
Rich in antioxidants, green tea contains one compound in particular known as polyphenols that has been shown time after time to be a great solution for preventing bad breath. This delicious drink can stop plaque from sticking to your teeth, and it can inhibit the growth of bacteria that cause bad breath and dental decay.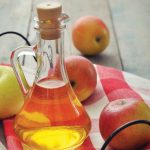 APPLE CIDER VINEGAR
Acetic and malic acid are naturally found in this tasty solution. Due to its powerful and effective acidic components, this remedy makes a great natural cure for all sorts of bad breath. To use, add 1 tbsp. of vinegar to 1/3 cup of water and gargle for about 30 seconds. It will change the way your breath smells forever.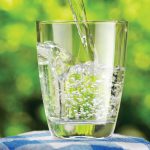 WATER WORKS
Dehydration is one of the main causes of bad breath. Not drinking enough water throughout the day can cause dry mouth, which in turn releases an unpleasant odor whenever your mouth is open. To avoid this, drink plenty of water — from the time you awake to a few hours before going to bed — to flush out bacteria, cleanse your mouth and promote saliva flow.
CROWNING ACHIEVEMENT
Patients often notice when their smiles are not as full, or that their smile is too 'gummy'. If your teeth appear small when smiling, it can look unattractive. First impressions are extremely important. That's why a beautiful and natural smile can give you back your confidence personally and professionally. Aesthetic crown lengthening is the procedure used to correct gummy smiles. In some cases, the teeth look short and stubby and are partly covered by gum tissue due to either genetics or gingivitis. In other cases, an uneven gum line can also be distracting. In a crown lengthening surgery, the periodontist gently re-contours the excess gum tissue to expose more of your natural teeth. This treatment can be performed on a single tooth, many teeth or the entire gum line to expose a pleasant, aesthetically pleasing smile. The tooth is then more exposed, thus creating a fuller, more attractive smile. The same procedure can also be done to create a more esthetic frame for future dental crowns and other restorative procedures, like veneers.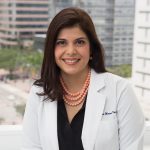 ABOUT THE AUTHOR
› Dr. Irene Marron-Tarrazzi is a Board Certified Periodontist in Brickell specializing in dental implants and treatment of periodontal diseases. Originally from Venezuela, she received her D.M.D. in 1996 from Universidad Central De Venezuela, where she graduated in the top 5% of her class; BrickellPerio.com.