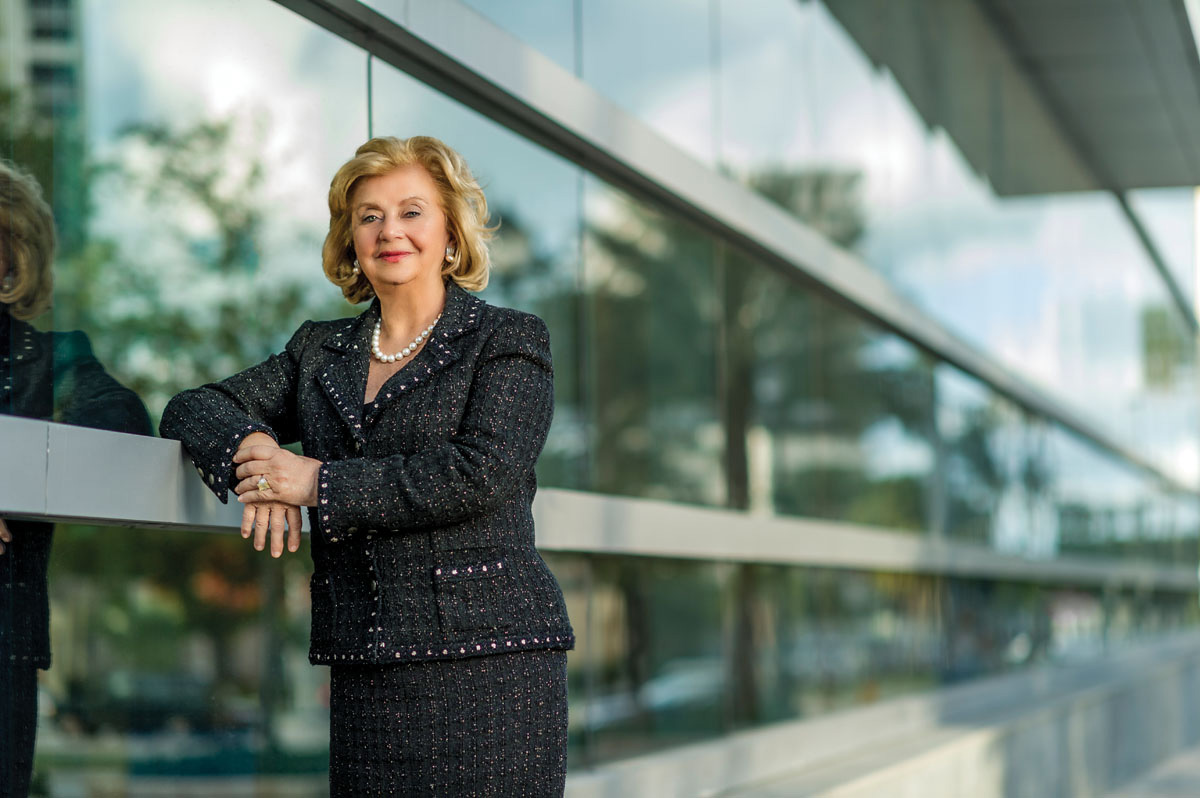 It all started in 1930 in Lima, Peru. From the beginning, you could say Alicia's script was written. Her father was a Naval officer turned lawyer turned diplomat who was also an adjunct professor of history at one of South America's most prestigious universities. "Some of my fondest memories growing up are meeting world leaders and prominent ambassadors with my dad,"she says. But it was her mother who had planted the real estate seed in Alicia at a very young age. She was a self-made developer who taught her daughter some pretty valuable lessons about architecture, interior design and realty. " I loved visiting construction sites and reviewing floorplans with my mom," she says. "The best part is that she always had a knack for convincing my father to do whatever she wanted him to do!"
So it came that throughout her childhood and into her 20s, Alicia traveled the world and lived in many places thanks to her father's position as a global ambassador. Among her adventures: She found a oneness with nature at age 5 while living in a small rural town in Peru, and again in her teens while visiting Arequipa, Peru's magical "White City"; she survived a bout of appendicitis in Paris at 16, missing her graduation as a result; and she sailed the waters of Argentina on a Navy ship full of young officers who taught her how to dance. "To this day, I still love rumba, tango, salsa, merengue and bolero," she says, mentioning she's never been opposed to dancing on tables.
But the real fun didn't start until her father was assigned as Peru's Ambassador to the UN in 1949. That's when Alicia really started to come into her own. "It was like heaven," she recalls. "There were big parties, a thriving arts & culture scene and something to do every night." Plus, she says, it was exciting going with her father to his daily UN reunions. "I was my dad's driver's assistant, so when we'd take him to work, I'd stick around and sit behind him at the UN conferences," she says. "At the time, the UN was considered the salvation of the world, so I got to meet everyone from Eleanor Roosevelt to President Harry S. Truman to Pope Pius XII, who patted me on the head one day and told me he loved my country."
When 1950 rolled around, Alicia's father was relocated to Switzerland, which allowed Alicia to spend a couple of summers in Capri. "Anybody that was anybody was there," she says. "I had the time of my life." Among her fondest memories was earning a "Best Dressed" award that was handed to her by iconic Italian designer Emilio Pucci. "I arrived at the party wearing a purple dress I'd found on sale at Lerner's with in-laced gold flowers and a silver back, while everyone else was strutting around in their extravagant designer dresses," she says, mentioning her outfit was further complemented by a giant gold emblem she wore around her neck of an Inca god.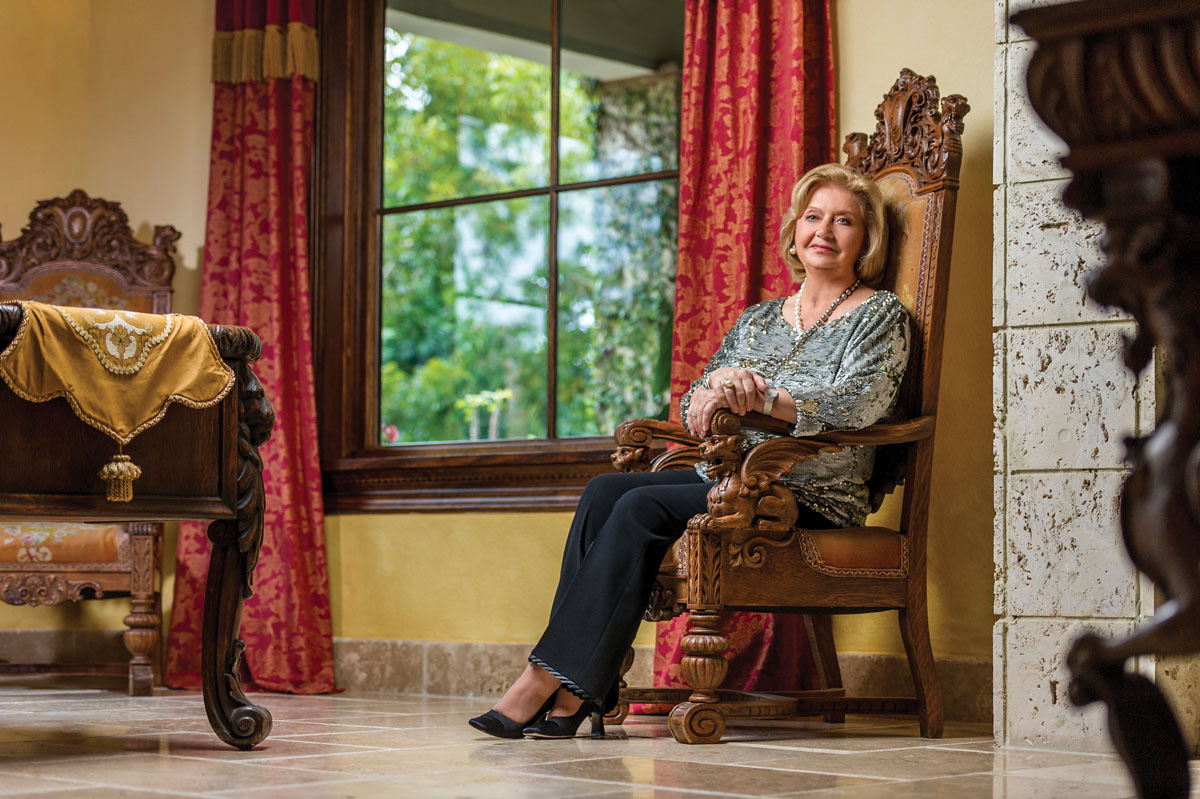 That same night, she met "the most handsome man in all of Italy," Prince Mauricio Hesse, grandson of Victor Emmanuel III, King of Italy. It was an encounter she says she'll never forget. "I was with my mother at the party and all of a sudden his secretary comes over and tells me he'd like to have dinner with me," she says. "My mother instinctively interrupted and said that if he wants to have dinner with her daughter, he'd better come over and ask himself…well, needless to say, he came over in person and I was off to dinner with him." Unfortunately, she says, a family emergency in Rome caused him to cut the date short. "As he was leaving, he leaned in for a kiss, but I stopped him before he reached my lips…after all, it was the '50s and I was a decent woman…I would've gone directly to the gates of hell if I allowed him to do that! The following year, when he arrived in Capri, everyone told me he went around the entire island asking for the Peruvian girl, but I never saw him again."
In the years that followed, Alicia's father, as Peruvian Ambassador, went through a series of quick transfers beginning with a few months in Ecuador followed by a brief stint in Panama and ending with a formal relocation to Cuba in the early '50s. "Havana was a beautiful city and I remember my sisters saying that they were going to end up marrying a Cuban man, which I thought was unpatriotic at the time. Ironically, a year later, I met my husband, Javier Cervera, who on our first date told me he was going to marry me. I thought he was such a liar for saying that! But 9 months later we were getting married." Turns out that Javier's family owned one of the biggest sugar empires in Cuba at the time. "His career was in Cuba, so I made the decision to stay," she says. "Once my family moved back to Peru, it was the first time in my life I didn't have them around…but it was a sacrifice I was willing to make in order to be able to embark on the next phase of my life with my husband."
For their wedding gift, the couple received a sugar plantation in Camagüey. Shortly after, they welcomed their first daughter, Veronica, followed by the birth of Alicia, Jr., a few years later. Then everything changed. "The Revolution was not a surprise for us," she says. "Many of our friends were in favor of Fidel Castro, but my brother-in-law, who had been in school with Castro, knew exactly the type of person he was. We didn't like it at all." Alicia says the first warning signs she got that things weren't right was when Cubans began getting forced propaganda speeches every time they picked up the phone. "I remember thinking we had to come up with a plan to leave the country, and quick," she says.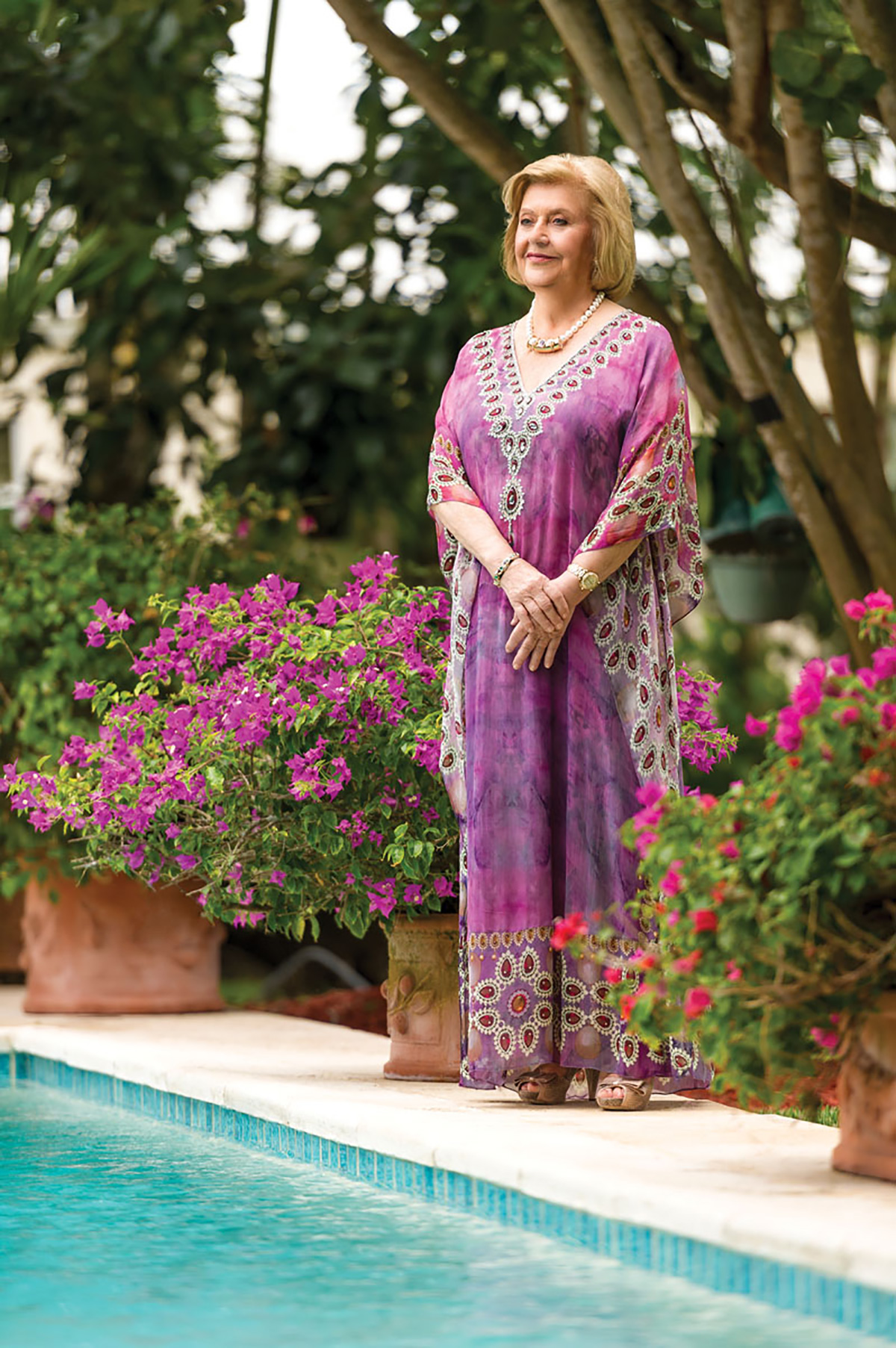 So it came that after the new regime began taking ownership of private land around the country and started issuing death threats against anyone who questioned Castro's tactics, Alicia decided to take advantage of her daughters' (3 and 6 at the time) American visas and fly them out to stay with their grandparents in Miami who had recently fled Cuba. Simultaneously, she tried to figure out a way to get herself and her Cuban husband out of the country for good.
Alicia looks back on her kids' departure with a heavy heart and tears in her eyes. The worst part, she says, is that she wasn't permitted to escort her daughters onto the plane and had to watch them from the other side of a glass wall. "I saw them walking to the plane with a couple of toys each, but each child leaving Cuba at the time was only allowed to take one toy with them," she says. "I remember Alicia, Jr., getting one of her toys taken away by a soldier before they were permitted to board the plane," she says. "Veronica started kicking at the soldier's boots to defend her sister, but the heartless animal wouldn't budge. I was banging on the glass wall, yelling at my children to just go to the plane, but they couldn't hear me." While all of this was going on, the flight hostess who was escorting the girls to Miami was waiting in the wings because she couldn't get off the plane to help since Americans were banned from setting foot on Cuban soil. Finally, Veronica gave her toy to her little sister, and took her by the hand, leading her to the plane. "It killed me to stand there helplessly watching all this happen, without having one ounce of power to do anything about it except pray that my girls made it onto that plane safely," says Alicia. "I wouldn't wish what I experienced on my worst enemy."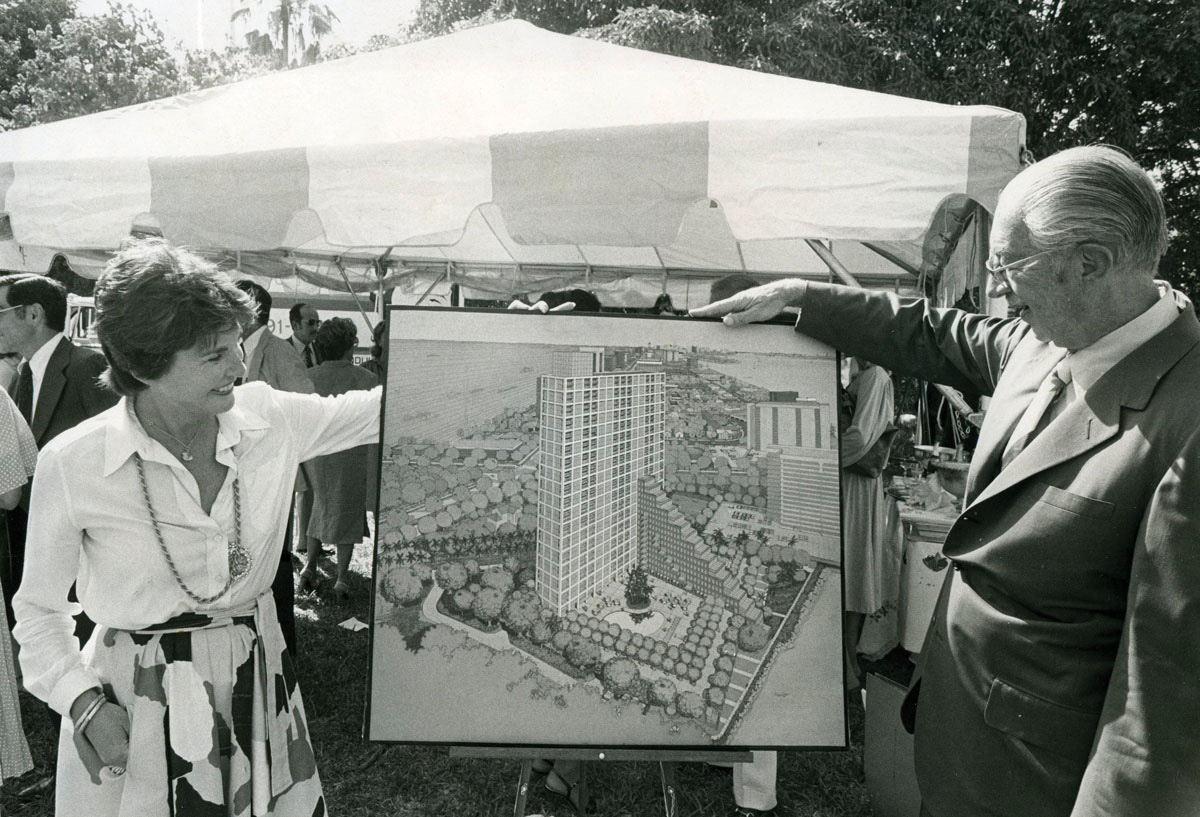 A few weeks later, after the Cuban militia burst into her house looking for her husband, Alicia's father pulled some strings to help secure Javier's political asylum with protection from the Mexican embassy so he could fly out of Cuba with Alicia, who was still a Peruvian citizen. "We'd lost everything," she says. "We left Cuba with $600 in traveler's checks that we found in one of his pockets…we had our mind set that we'd start from scratch when we got to the U.S."
After arriving in America via Mexico, Alicia was reunited with her daughters in Miami. The family rented a little house in Coral Gables with the help of their relatives. A few days later, the gravity of the situation hit her like a ton of bricks. "I was having a full-blown panic attack, my balance was off, I was sick to my stomach. It was hard to breathe," she says. "I just couldn't get the flashbacks and visions of those last few months in Cuba out of my mind."
While deciding what she was going to do to help support the family, one day as she was scanning the local paper, she read that city officials had changed the zoning of area in Miami from residential to multi-family. She remembered a lesson her mother had taught her: When you find an opportunity in real estate, a true visionary knows exactly when to strike. She got on the phone with the leading real estate company at the time and persuaded them to have a meeting with her ASAP because she wanted to invest in a property in an up-and-coming area in Miami called Brickell. "I met with them at 3 p.m. that day and toured a $95,000 property where the Skyline On Brickell building stands today," she says. "I knew instantly that this was the perfect investment for me, there was only one problem: I only had $2 in the bank!"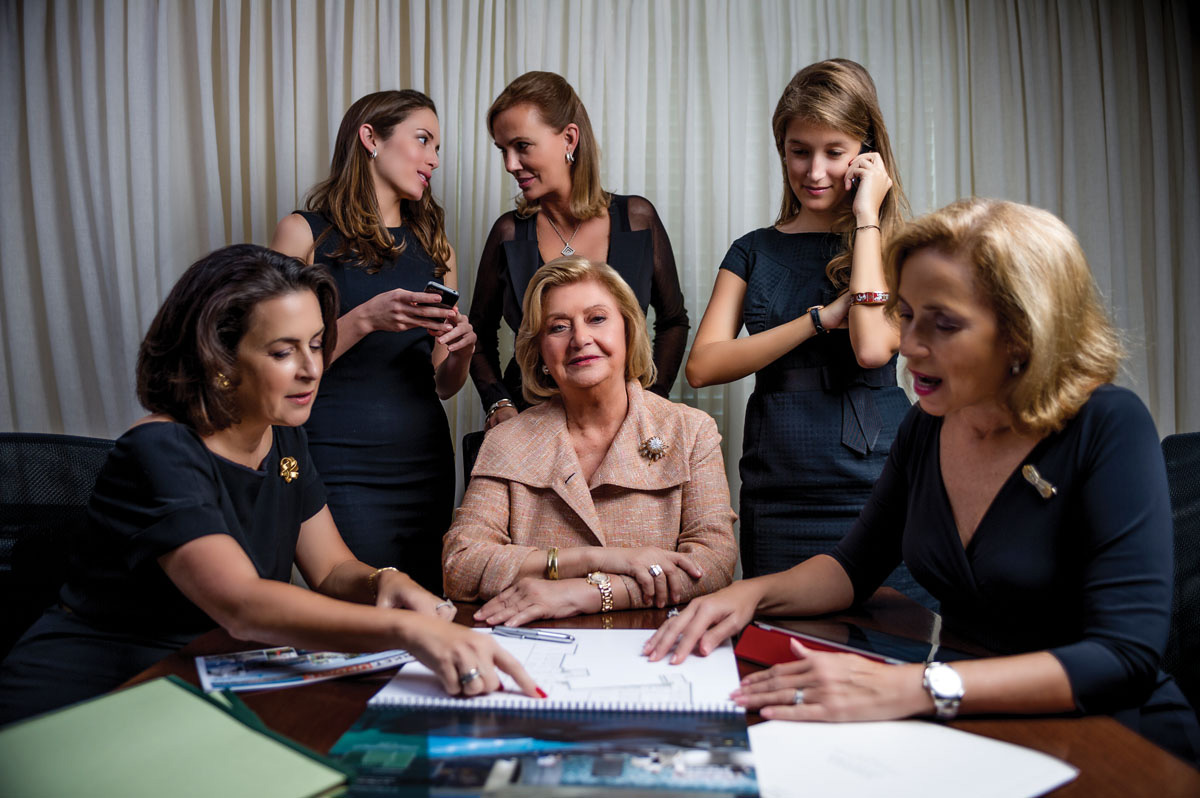 Almost immediately, she began to think of ways to raise money for the $20,000 down payment she needed for the property. She remembered that they had $5,000 worth of Woolworths stock that her daughter Veronica received as a present from her grandparents when she was born. That was a good start. Her next step was to pawn all her personal jewelry, which fetched her another $5,000. Needing to raise an extra $10,000, but having nothing else to pawn, she put on her entrepreneur hat and went into various department stores to buy clothes on her credit card to take back to Peru to sell to friends. But even that effort left her $5,000 short. "I couldn't let this property slip through my fingers," she says. "The only option I had left was to get a partner, so I approached the guy who was brokering the deal and offered him a stake in the investment to get the additional funds I needed. After providing him with some persuasive future projections on the investment, he said yes!"
After the property was purchased, came the challenge of selling it. Realizing the interest and taxes were too much for her to afford, she knew time was of the essence. And to add on to the drama, she was pregnant with her third child. This time it was a boy and his name would be Javier, Jr. After she finally found a buyer, the paperwork arrived while she was on a hospital bed about to give birth. "I was so happy," she says. "I think the contract still has a tear on it! I'd turned a good profit on my very first real estate investment — and I had a brand new baby to love!"
From that moment on, Alicia lived and breathed real estate. Soon after welcoming her son, she joined a local firm to cut her teeth in the business, and quickly became the top sales person there. Even though she was highly successful at the firm, Alicia knew that her destiny was to launch her own company after putting in the required 2 years to become a broker. When she was ready, there was only one name that felt right: Alicia Cervera, and later, with the family joining the firm, she changed it to Cervera.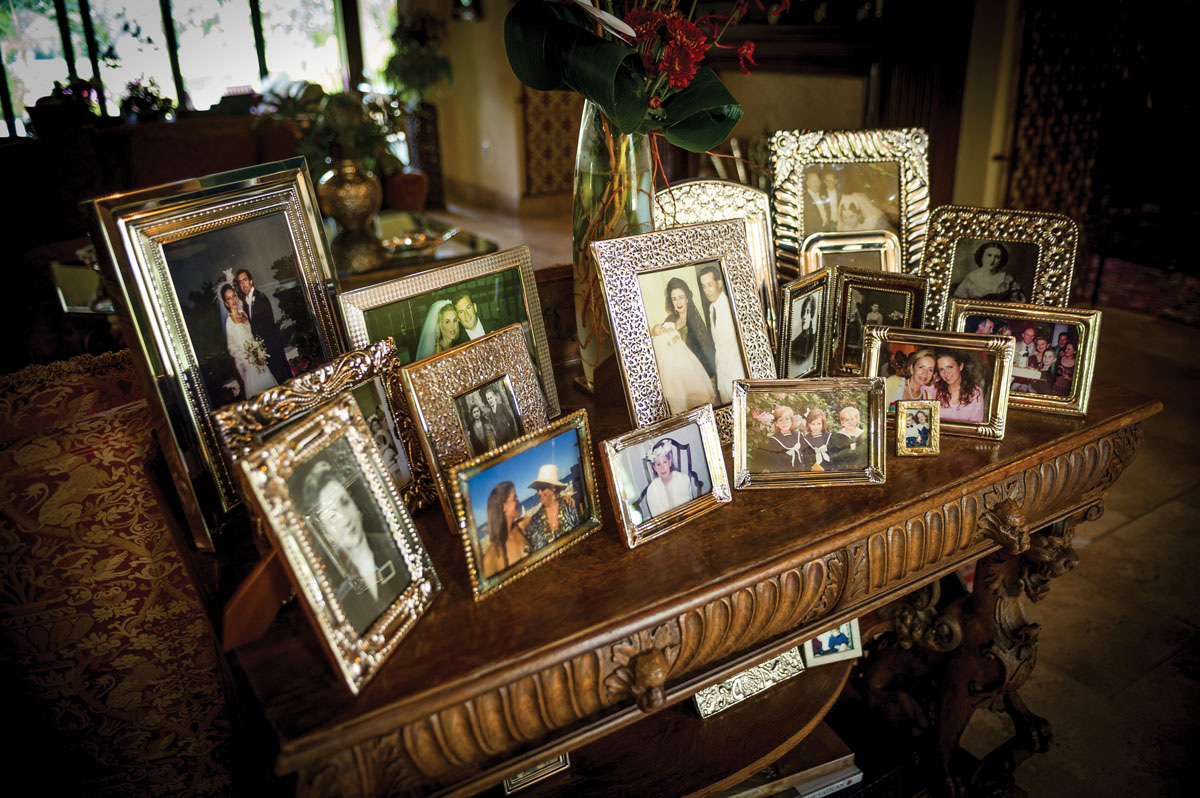 Her first office was modest; it was a small desk at a fellow broker's firm that was located across from where Monty's on South Bayshore Drive is now. It was 1979 and the real estate market was just recovering from the crisis of 1976 "The city was beginning to be known as a place to be," she says.
Alicia's big break came a few years later when she heard that the owner of the Empire State Building, Harry Helmsley, had just bought a plot of land in Miami where he was going to build a 36-story condo called The Palace. It was going to be the tallest condo in the city. "This was just the type of BIG listing I needed," says Alicia. "I wrote him a letter sharing my background and asked to meet with him next time he was in town." Shortly after, she got a call from NYC. "I thought it was a prank," she laughs. As fate would have it, it wasn't, and Helmsley invited Cervera to his penthouse in Palm Beach to talk business with him and his wife, Leona Helmsley, the notorious "Queen of Mean." By the end of the meeting, Leona took her to the side and said the job was hers for a few reasons: 1.) She was hard-working; 2.) She knew the business; and 3.) She needed the money.
Alicia was riding high. Her firm, now up to 20 employees, pre-sold the whole building in a matter of days. "Honestly, it was an easy sell," she says, mentioning she had a trio of stations set up for potential buyers when they arrived at her office: one to greet them, one to have them fill-out the paperwork and the final one to pay. "All we had to do was say The Helmsleys were building a Palace in Miami, after all, that was the name of the project…we used that little detail to our full advantage!"
After The Palace, Alicia became the go-to firm for both new and existing developments in the city. "At this time Brickell had already started to blossom as an international hub for business," she explains. "Banks were sprouting up left and right, law firms and financial institutions were setting up shop — the area was booming faster than anyone had anticipated."
What followed was a speedy succession of successful deals that further put Cervera on the map including a major deal with Atlantis, the building made famous in the opening credits of Miami Vice; a multi-million dollar negotiation that sold the entire Brickell East building when it was on the verge of bankruptcy; and a $25 million agreement with NYC's Millennium Group to purchase a plot of land where the Four Seasons currently stands.
"Throughout the decades, Miami has changed and evolved a lot," she says. "In the '70s, there wasn't much to do other than to enjoy the weather, swim and get some sun…in the '80s more people started moving to the city, but there was still something lacking, I even remember foreign investors abruptly selling their properties at that time because they said they were bored with the city," she says. "Today, many of those folks are re-investing — albeit at much higher prices — and more and more people are calling Brickell & Downtown home because now we have everything they want at their disposal including a myriad of luxury, shopping, dining, five-star hotels, cultural and entertainment options. We offer a lifestyle and landscape that can hold its own against just about any major city in the world."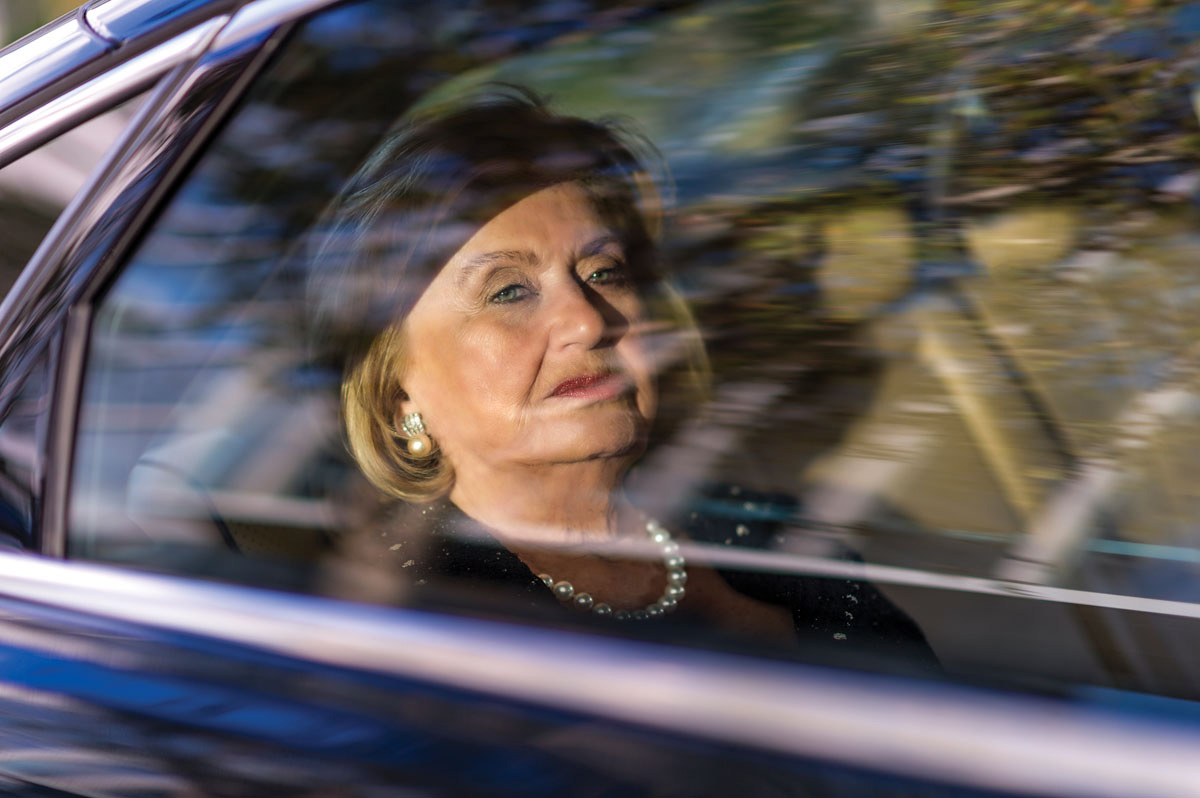 Today, from her Brickell headquarters, Cervera Real Estate has more than 300 agents. Alicia's daughters, Veronica and Alicia, Jr., were incorporated as partners in the business in the '80s and her son, Javier, heads Cervera Real Estate Ventures. More recently, the next generation has joined the family business with the addition of Alicia's granddaughters to Cervera. Together, Alicia and her team have represented almost every major building in the Brickell/Downtown and Biscayne Corridor neighborhoods including 900 Biscayne, Latitude, Marquis, Epic, Bristol Tower and the highly-anticipated BrickellHouse development, just to name a few. Their total efforts constitute more than 85 projects throughout South Florida with billions of dollars in sales and a proven record of success in everything from selling, buying and marketing properties to managing them. "Many credit me with the evolution of the area but the fact is that I truly believed that the Brickell/Downtown area was going to one day hold some of the most desired addresses in the world," she says. "I think it's safe to say that day has finally arrived and it's only going to get better from here!"
Queen of Quirk
Read on to discover some fun facts you might be surprised to learn about Cervera Real Estate's Alicia Cervera, Sr.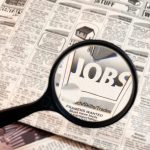 1. The first position she applied for after arriving in the U.S. was for a sales gig at Sears. She didn't get the job.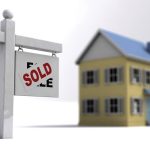 2. She's sold properties in Miami to the parents of the likes of Mega-Developer Ugo Colombo, Fortune Int'l's CEO Edgardo De Fortuna and Arquitectonica's Principal Bernardo Fort-Brescia, to name a few.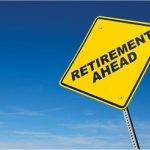 3. Her COO, Lizzie Giuffra, has been with her since the early '80s. Alicia promises to retire when she does…she just needs at least a month's heads-up from Lizzie to get everything in order.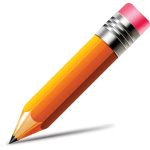 4. She prefers to use pencils instead of pens because it makes her nervous when she can't erase things, except, of course, when she's signing contracts.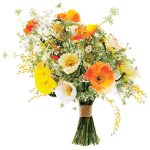 5. For years, her son has sent her a bouquet of flowers every Friday. She considers it her good omen of the week, every week.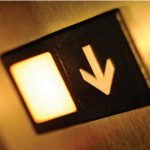 6. Even though she's sold so many hi-rises, she doesn't like to ride in elevators, and when she absolutely must, it's under extreme duress.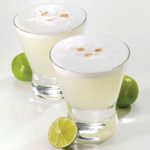 7. When she's relaxing outside enjoying a breezy, warm day, she likes to sip on a tall glass of iced tea; when she's in the mood to be a bit more daring, she orders a pisco sour.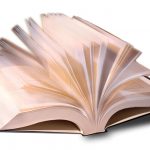 8. Shortly after arriving in the U.S. to escape the Castro Regime, she dreamed of writing a book called 45 Minutes To Poverty. She still keeps the idea alive, but says she needs to find a good ghostwriter first.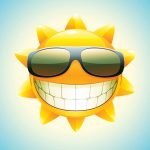 9. She's helped a slew of celebrities find luxury homes in The Magic City including Dwayne Wayne, Alonso Mourning, Pat Riley, Vanilla Ice, Don Francisco, Anna Kournikova & members of The Iglesias Family.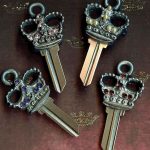 10. On more than one occasion, she's been dubbed "The Queen of Brickell"…and rightfully so, as she's credited with turning the area into a resounding success since 1969.