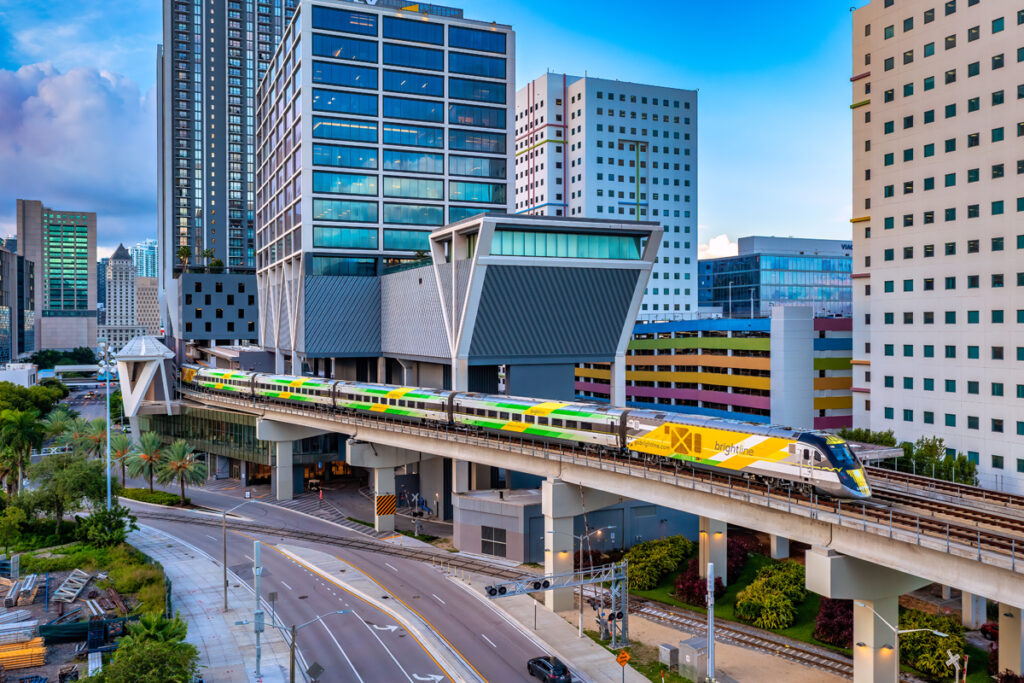 All Aboard
It's no secret that getting to the Hard Rock Stadium is tough, especially for major sporting events. Now that's a gripe of the past. Brightline is providing guests with dedicated transportation options to attend major upcoming sporting events at the venue, including Miami Dolphins home games for the 2023/24 season. Additionally, Brightline+ is now offering guests new bi-directional fixed-route shuttles with available pick-ups at MIA and FLL airports as well as destinations in Miami Beach. One-way rides are a flat rate of $10 per person and can be paid upon boarding shuttles. Brightline is the only provider of modern, eco-friendly, intercity rail in America. The company currently serves Miami, Aventura, Fort Lauderdale, Boca Raton and West Palm Beach with its Orlando station beginning service later this year; GoBrightline.com.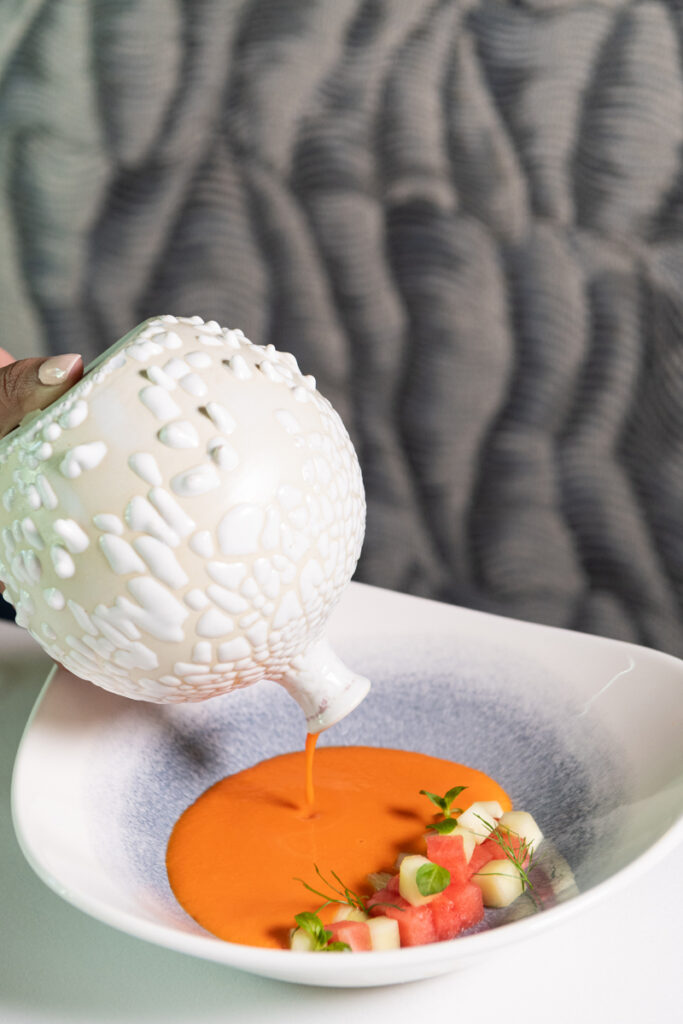 Feast For The Senses
On the ground floor of the AKA Hotel in the heart of Brickell Ave., award-winning Mexican restaurant Zeru has launched its Miami outpost in grand style, the first stop in their international expansion. Zeru, which means "heaven" in Basque, serves signature Mediterranean-Basque lunch and dinner specialties inspired by the cuisine of San Sebastian, a coastal city in the north of the Basque country of Spain known as a top Michelin-starred destination in Europe. "Expert hot coal grilling, the beautiful and simple combination of wood, smoke and flame present since the beginning of gastronomy, is what gives meaning to our cuisine," says Zeru's Partner Chef Israel Aretxiga. "We apply the traditional techniques of the Basque asador to the finest ingredients to create a unique gastronomical experience of authentic flavors." The indoor/outdoor space features a bright, contemporary dining room decked out in earthy materials and a white & blue color palette. A trendy bar with an impressive wine list anchors the space, which leads to an outdoor terrace framed by lush vegetation and all the excitement of Miami's urban core; ZeruMiami.com.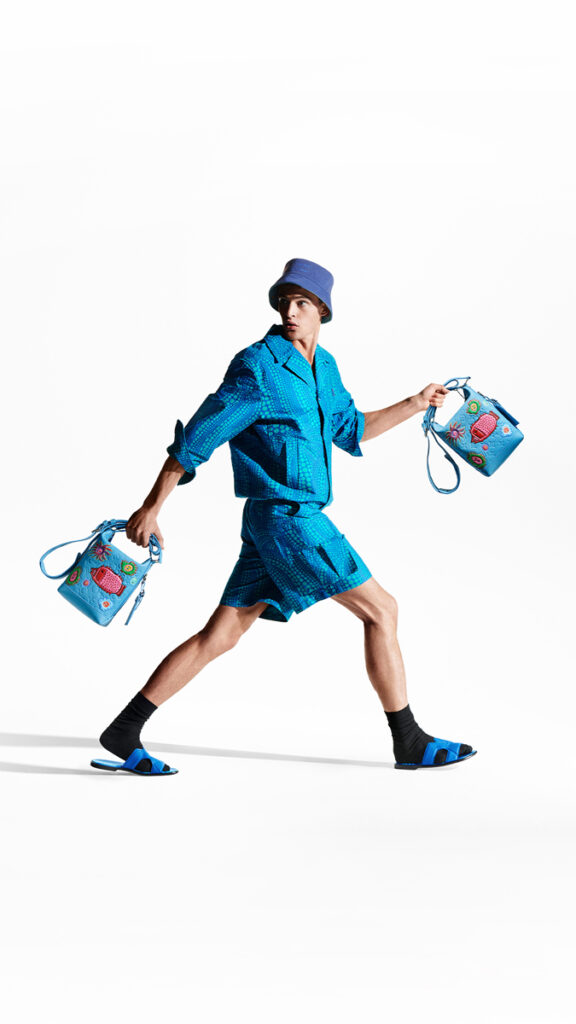 Fab Collab
In 2012, Louis Vuitton and Yayoi Kusama flourished through various universes of the maison — from products and exhibitions to a series of unique window installations. Fast-forward to 2023, and the second installment is an ultimate tribute to her extraordinary art, audacity and craftsmanship that has nurtured the longstanding relationship. The designs take a captivating retrospective approach, built on several themes iconic to the artist: dots, flowers, pumpkins and caces. For the first time, this unique collaboration includes all product categories for both men's and women's. Displaying all of Louis Vuitton savoir-faire, it explores a variety of printing and embellishment techniques, from 3D serigraphy to exquisite leather marquetry, subtle jacquard to complex embroideries, laser on denim and delicate enameling; LouisVuitton.com.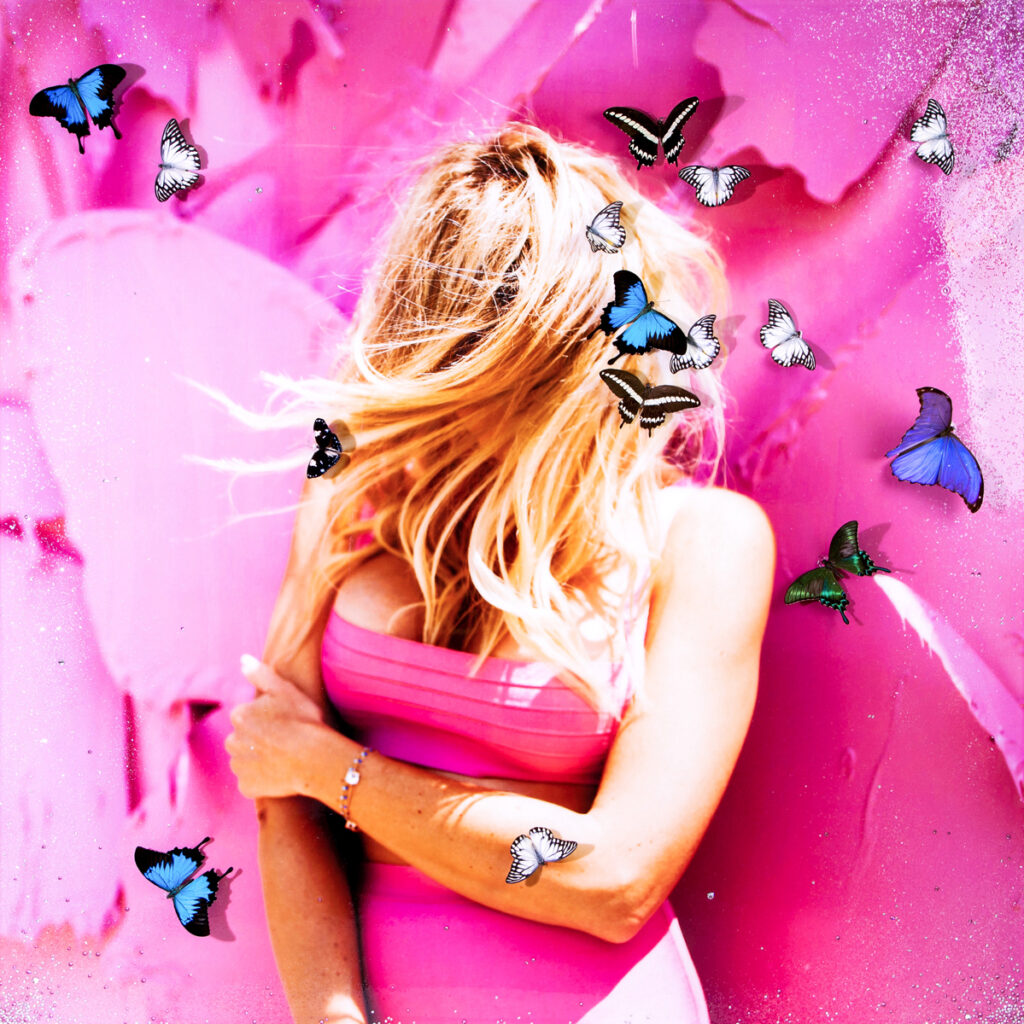 Dynamic Spirit
The largest canvas from PunkMeTender is an entire building in Wynwood. One of the neighborhood's most Instagrammable spots, it's home to The Moon Miami, a new nightlife and dinner experience that PunkMeTender designed from top to bottom, inside and out. Romain, a.k.a. PunkMeTender, was born in the '80s in Paris and immigrated to Los Angeles in early 2000. After working with Thierry Guetta, (Mr. Brainwash) for over 15 years, Romain eventually went off on his own and started PunkMeTender in 2016. The name is rooted in two of his major influences — Daft Punk and Elvis Presley; TheMoonMiami.com; PunkMeTender.com.