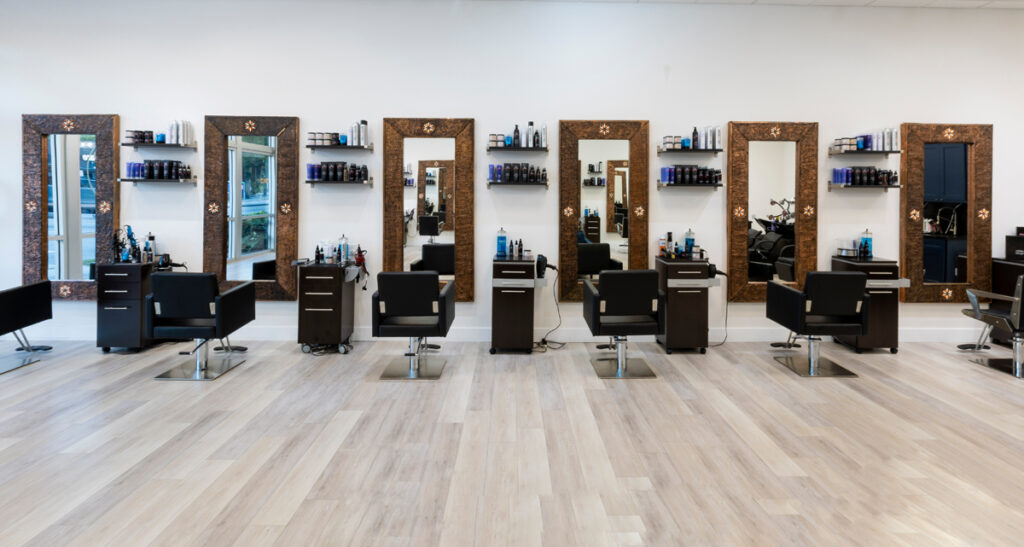 The H by H brand keeps pioneering beauty concepts by adapting to a post-pandemic world where people want a collaborative, hybrid and independent work environment rather than the traditional 9 to 5 job. "We have transcended the typical chair/booth rentals by providing fully independent artists a team-like environment with real growth opportunities through mentorship, collaboration and access to new clients and walk-ins," says H by H Beauty Space Founder Hisham Sahbane. "We deliver the freedom of being your own boss without the downsides of booth renting. The "hybrid" space is what makes us unique. Competitors either offer a chair/booth or commission-based employment; we provide the freedom of the first with the growth potential of the second." 
Hair artists and entrepreneurs want the ability of working with their clients in a high-end, glamorous, environment without sharing their profits with a salon owner. Hisham says that his life's dream was to become a stylist, and he achieved that early on. Everything since has been an additional blessing from the universe. He then surrounded himself with people who are driven by the same passion and a similar desire to excel in the beauty industry.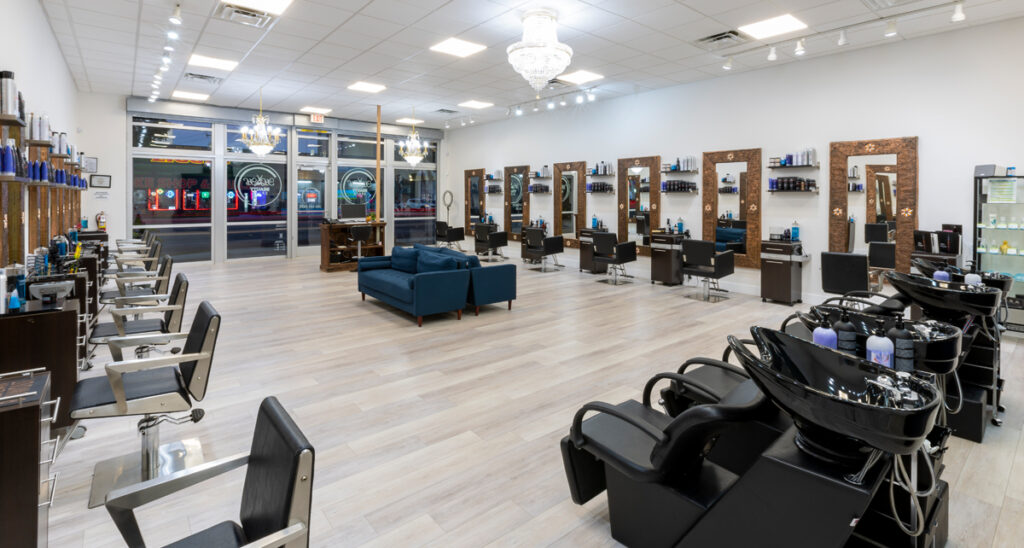 Recently moving to a much larger space in North Coconut Grove, the relocation came from the desire to provide clientele with a safe, spacious environment that includes parking and easy access. "Changing our business model to a hybrid space meant we needed a larger salon to provide ample rental space," he says. The Collaborative Beauty Space idea is being launched as they are celebrating 10 years of making Miami residents and visitors alike look and feel their best. H by H Beauty Space remains fully focused on the customer experience, superior guest services, and growing their reputation for quality through talent acquisition and the premium Hair by Hisham products. "H by H Beauty Space is known for our love for our clients, our outstanding team, a high level of friendliness, our own private label of human hair for extensions, and an amazing retail experience with the phenomenal line of world-class products which we trademarked in 2020."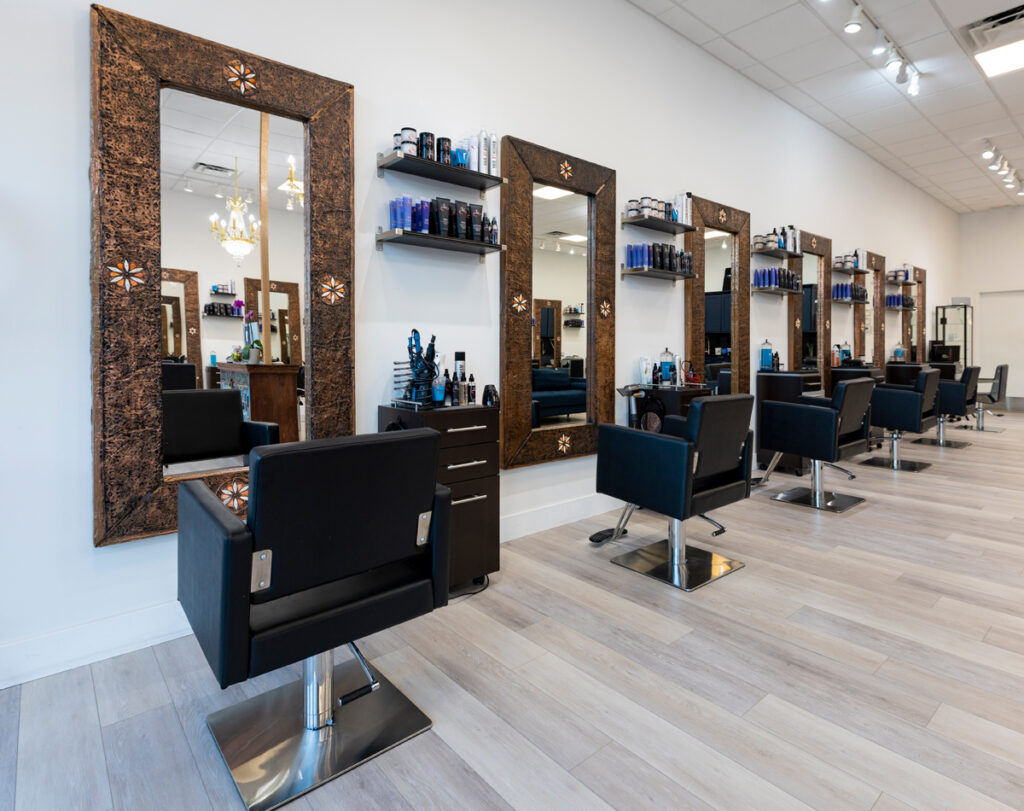 The Hair By Hisham product line is made of natural ingredients and was created with Florida weather in mind, with a focus on anti-frizz, UV protection, and damage repair. "Our products can be used every day to ensure healthy and beautiful hair," he says. "They also smell amazing!"
Dedicated to making all men and women in Miami become the best versions of themselves, they focus on providing beauty treatments of the highest quality, training staff in the latest innovations, taking pride in turning international trends into customized, easy-to-wear styles that you'll love. "Our sophisticated, full-service hair salon specializes in 100% human hair extensions, lasting straightening and smoothing treatments including Hair BTX and Keratin," says Hisham. "We also offer custom haircuts and styles, as well as color and balayage with complete barbering services dedicated just for men."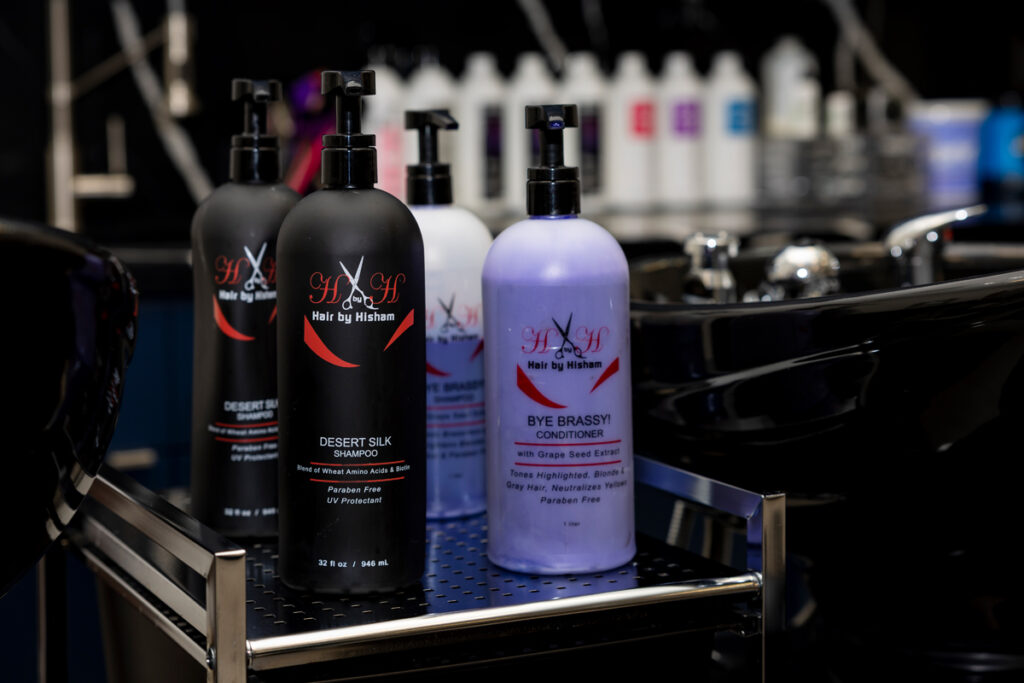 In addition to the beauty experience, H by H Beauty Space provides a unique retail experience as the sole carrier of the Hair By Hisham professional haircare line. "Our discerning clientele wants to add to their beauty repertoire unique products that they cannot find at major retailers," says Hisham. "We offer them the opportunity to experience the products, shampoos and conditioners, masks, leave-in treatments, shine, hair serum, and hairspray without ever being pressured to buy. Clients will buy the product after they are convinced it will certainly elevate their haircare to a whole new level!"
But the most exciting news remains the announcement that H by H Beauty Space goes beyond booth and chair rentals. Stylists will get the opportunity to independently explore their art, set their own schedule, establish their prices and use their color product line. Clients get the benefit of the enhanced experience, all set in a safe, friendly space where every guests are family and feel comfortable and catered to. All this is combined with quality talent that's only going to get better with the revolutionary new concept; HbyHBeauty.com.