After more than 10 years of providing children with a superior early childhood education in their KLA preschool program, KLA Schools is extending their enriching experiences to give continuity to their meaningful and quality educational practices with KLA Elementary School. "The new elementary school features brand new, open and innovative spaces, designed by a well-known architect and interior designer from Reggio Emilia, Italy, where children are able to be protagonists of their own learning process," says Roberto Ortega, KLA Schools President & Founder. "Our program offers not only a quality educational experience, but also a meaningful life experience that nurtures and respects the child as a whole. Our enrichment programs have been thoughtfully developed to challenge our elementary-aged children. Through physical education, music, art, cooking, technology, engineering and more, our students are exposed to a variety of experiences cultivated to enhance and encourage critical thinking through differentiated instruction."
Most experts agree that the early elementary years are particularly important in a child's schooling. This is when they acquire new skills and knowledge rapidly. In fact, research shows that the average annual gains during this time are dramatically greater than those for subsequent years of school and even higher education. KLA Elementary School supports children in maximizing this critical time with two lead teachers per class. What's more, the staff is comprised of certified, skilled educators, counselors and mental health professionals, to support all aspects of each child's transition, growth and development. The educational professionals boast backgrounds and credentials in Speech & Language Pathology, Health & Fitness Administration, Studio Arts, Musical Theater, Gymnastics and Pre-K-5 Education, amongst many other fields.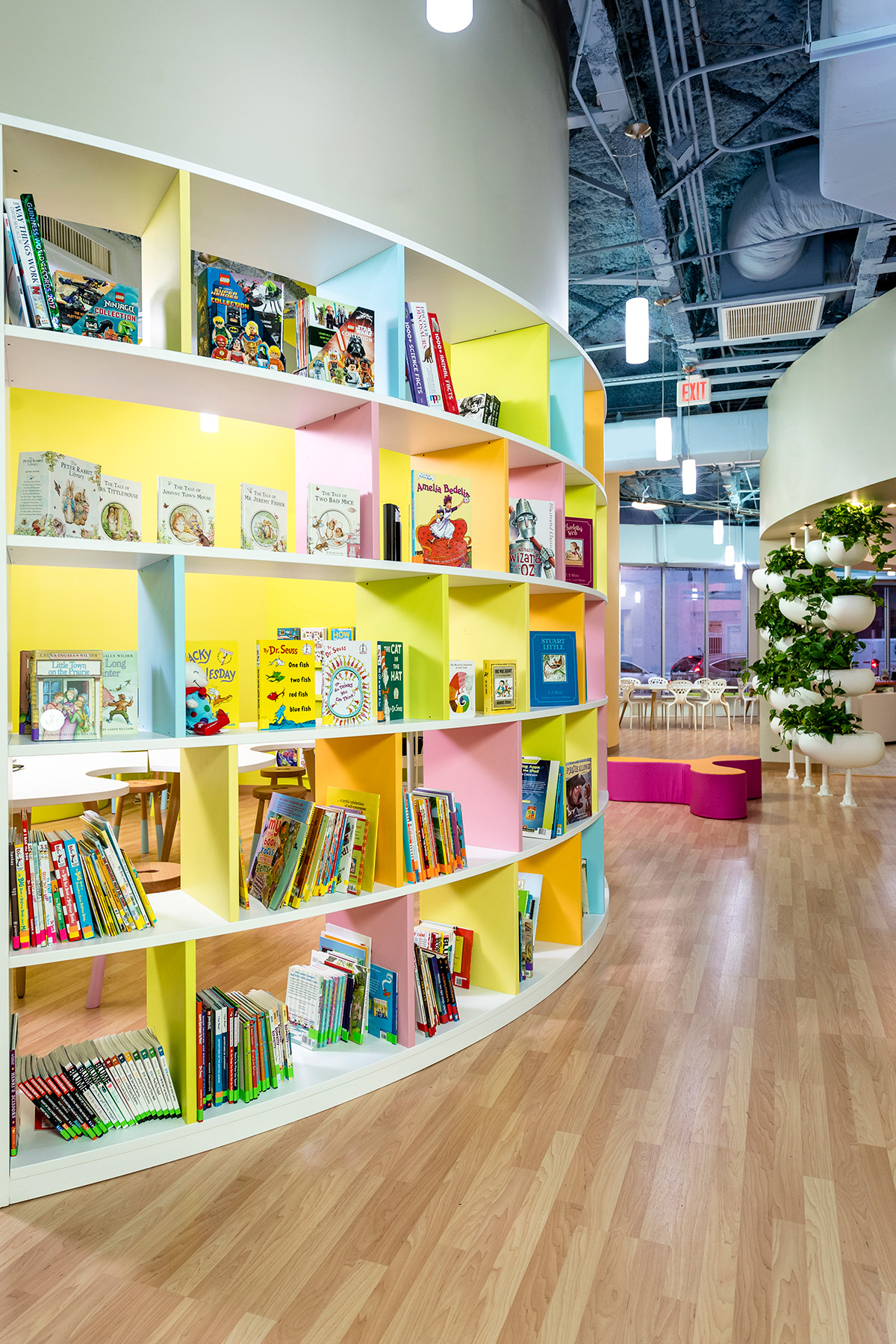 When it comes to educational offerings for students, there is no shortage of options. For example, The Atelier (art studio), as well as the Technology, Kitchen & Science Laboratories offer children endless opportunities to experiment and explore with different materials that foster inquiry and investigation. Students use computers, cameras, robotics, iPads, laptops and smart boards to support and complement their research process. "Our teachers and staff are passionate, knowledgeable, caring individuals, dedicated to providing quality education," says Angelivette Rodriguez, KLA Elementary School Coordinator & Teacher. "Our progressive approach takes the whole child into account, aligning their interests with fields of knowledge that they will encounter during these grade levels. We ensure that our faculty participates regularly in ongoing professional development experiences, and are proficient in elementary education and child development. Our staff is unique, with qualifications stemming throughout many different fields."
In fact, the individuality of each of the teachers creates a richness in the team as a whole for an inimitable educational experience, tailored to the learning process of each child in their care. "As parents, we wanted to offer our boys something different," says Catalina Guiterrez, mother of two KLA students. "We believe the world has changed and continues to change, and therefore, education must adapt to the current reality we live in. We looked around, visited lots of schools but couldn't seem to find a wholesome experience that valued the individuality and creativity of the kids. We found that in KLA from day one, and it's been 5 years now. We decided to continue sticking around through the elementary experience because we have seen positive results with our sons. They have a passion for learning and their opinions and interests are always taken into consideration. They have learned — and continue to learn — through hands-on projects they enjoy. Collaboration, kindness, teamwork, creative thinking, problem-solving, analysis and discussions with their peers and teachers are always encouraged, and to us these skills are key in their formation."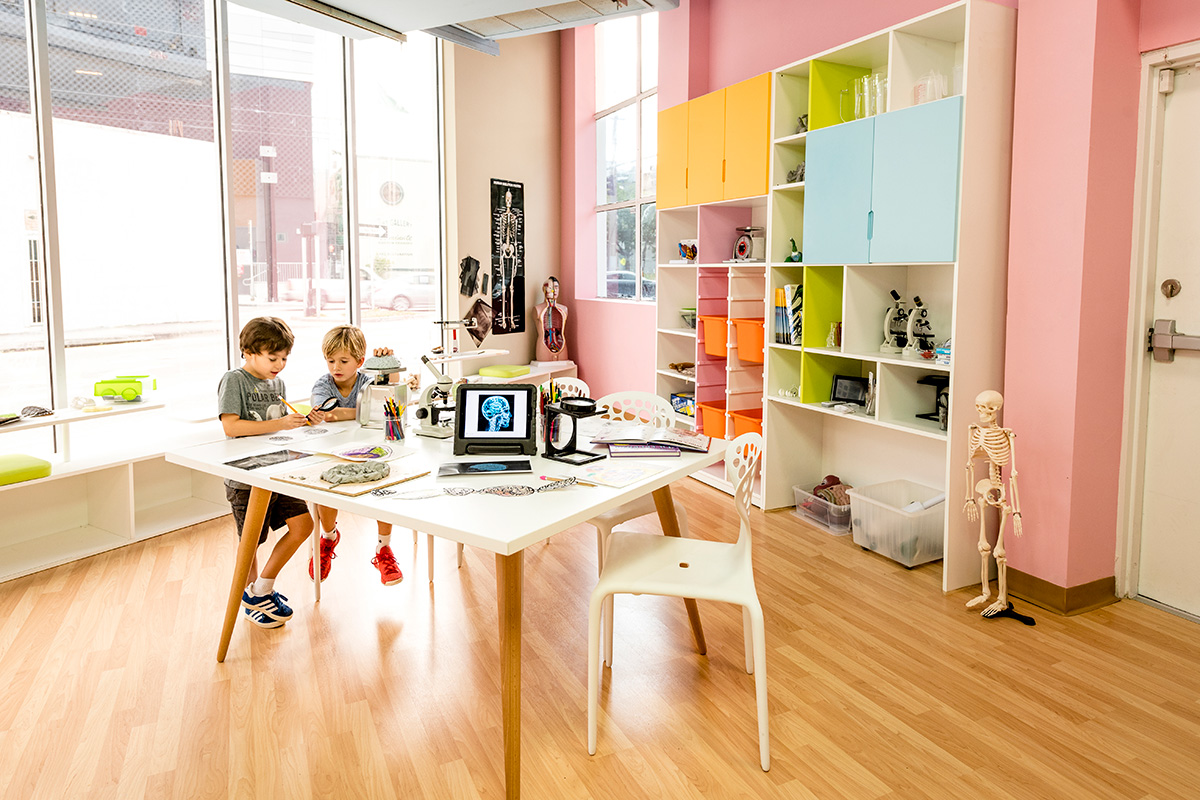 She adds: "One of our children in particular has been part of the school since the Nidos Class (12-24 months), and seeing his growth, his learning process, and his motivation and curiosity for learning throughout the years has been truly special.  He has an opinion of his own, building up the confidence required to navigate such changing times. KLA has created an environment where intellectual curiosity and experimentation are fostered, encouraging children to grow and develop to their potential."
After years of requests from the local preschool community to give continuity to the preschool's unique approach, the KLA Elementary Team researched the most progressive elementary programs in the world and put together what they believe is the best elementary education available. "One of our greatest achievements to date was the opening of our elementary program with our 1st Grade class last fall with a passionate group of educators and staff, and with the support of our families," says Director & Founder Candelaria Ortega.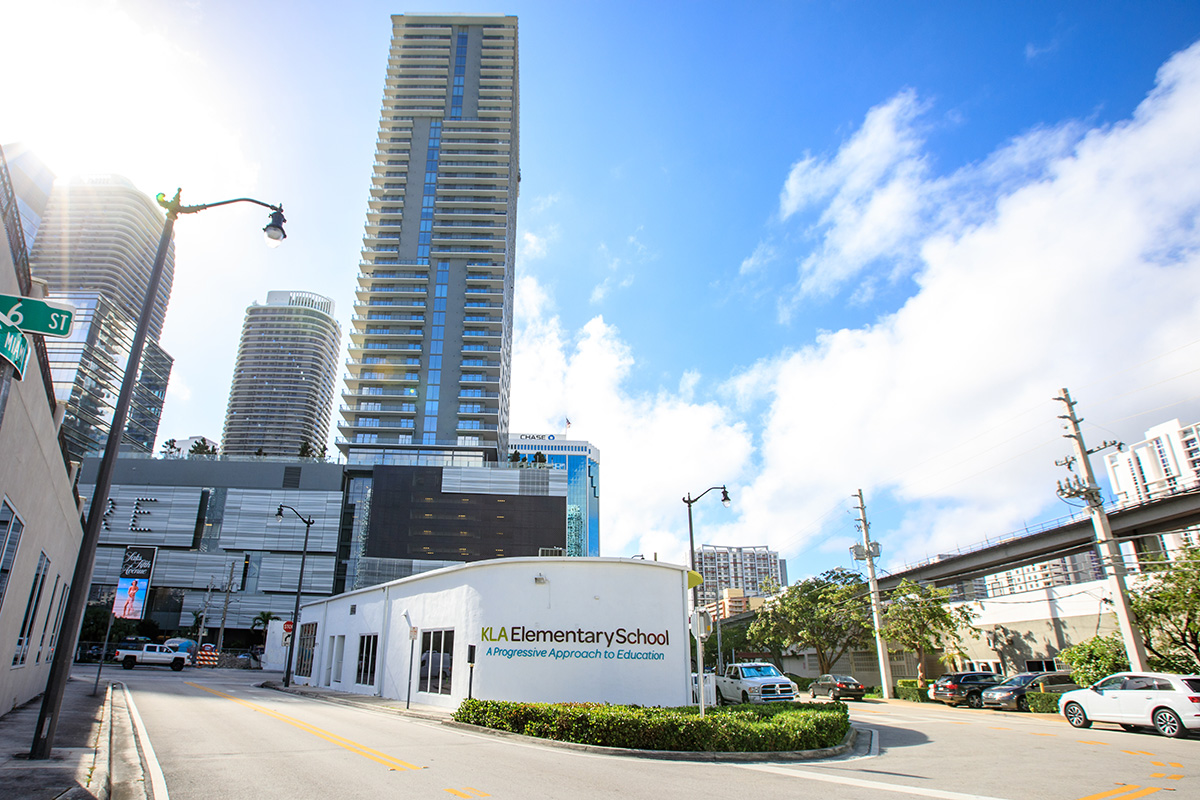 However, learning is not limited to the classroom, as children are exposed to areas outside of the school and use those surroundings to make connections to their classroom projects. "Students are invited to move around and find inspiration in every corner of our school," says Magdelena Castro, KLA Pedagogical Consultant & Teacher. Similarly, the school is not bound to a single theory. The curriculum is based on research on the multiple intelligences that children possess, and the importance of offering them a holistic environment that provokes active learning, collaborative work and problem-solving skills that they will apply to their daily lives.
KLA Elementary School's plans for the near future are to continue to grow with their current students by adding one grade every year until 5th Grade. "And with that growth comes a new state-of-the-art, urban concept facility that will offer even more opportunities for learning," concludes Candelaria Ortega. "We invite people to rethink their child's education and how involved they are in their learning process."
KLA Elementary School is located at 625 SW 1st Ave. in Brickell. For general inquiries, call 305.603.9012. For admissions, call 305.377.0391. For more information, visit KLAElementary.com and KLASchools.com.