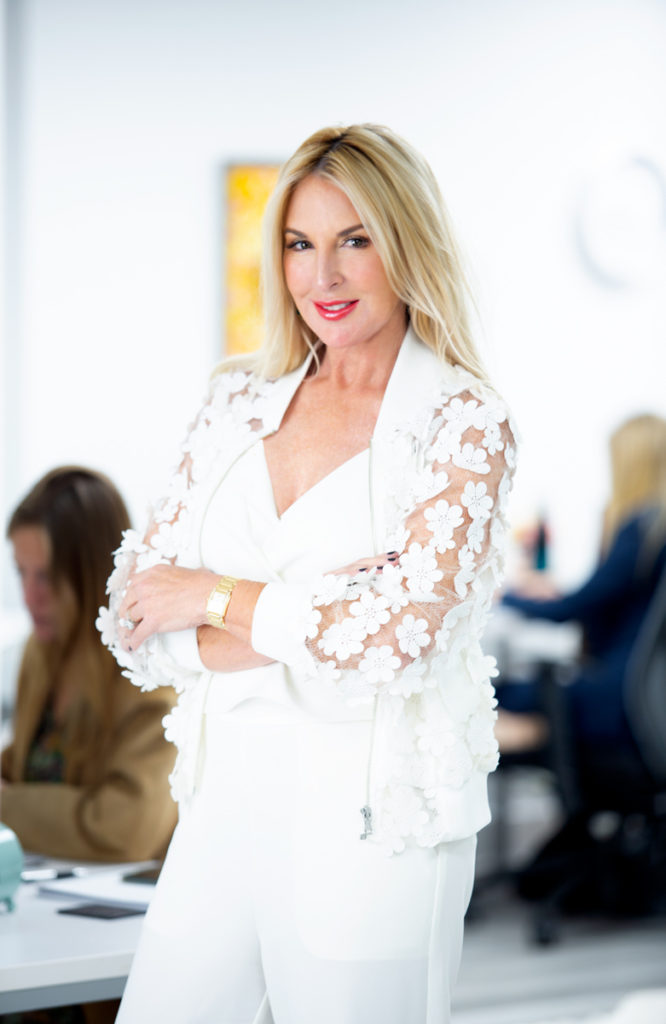 "In terms of the future — the future is NOW! That Miami is the new New York is indisputable. We leverage our Miami and New York relations, office and connections to bridge these two powerhouse cities on behalf of our clients!"  
When the news broke that award-winning public relations firm Kreps DeMaria Public Relations & Marketing, consistently ranked among the Top 3 in South Florida, was spinning itself, the excitement in the air was palpable. Lauded by industry leader PR News as a "Top Women in PR," Sissy DeMaria-Koehne joined Kreps DeMaria in 1997, and became partner within a year, growing the firm's Real Estate & Luxury Division with clients such as Fisher Island Club, Sotheby's International Realty and Rolls-Royce Motor Cars. Now, she's at the helm of her new brainchild, Cultivate, a dynamic integrated communications agency focused on people, brands, parties and press. "We don't want Cultivate to just be the best PR firm, we want to be the only one that does what we do," she says. "We know that your network is your net worth. We leverage our considerable international, national and local network formed over 25 years with personal relationships in places like Buenos Aires, Mexico City, São Paolo, Dubai, Shanghai, Paris, London and Sydney, maximizing our presence in Miami, New York and now Los Angeles." She says she also wanted to honor and reward the next generation of brilliant young publicists at her firm, giving them a front row seat in the boardroom. As such, she made Ansley Campbell, Laura Acker and Stephanie DeMaria firm partners. "I have seen far too many agencies fail due to no succession plans and they end up losing their very best talent," she says. Along those lines, the Cultivate name is synonymous with the company culture. "We cultivate relationships, bringing together people, parties, brands and experiences through a dynamic combination of experiential events, social and digital marketing, and good old-fashioned publicity stunts and media relations."
Miami native Ansley Campbell serves as President of Cultivate and leads the accounts for a number of the firm's prestigious clients in the luxury lifestyle, real estate, consumer and hospitality sectors. With more than a decade of experience, she's managed public relations, experiential marketing, events and partnerships for companies such as Rolls-Royce Motor Cars, Informa Markets-U.S. Boat Shows, Fisher Island Club, Red Bull and Clear Eyes. She also has significant experience representing a variety of developers, brokerages and luxury real estate projects including Douglas Elliman Florida Real Estate, Fortune International Group, ONE Sotheby's International Realty, and Aspen-based Coldwell Banker Mason Morse, as well as the Herzog & de Meuron-designed Jade Signature and Paramount Miami Worldcenter.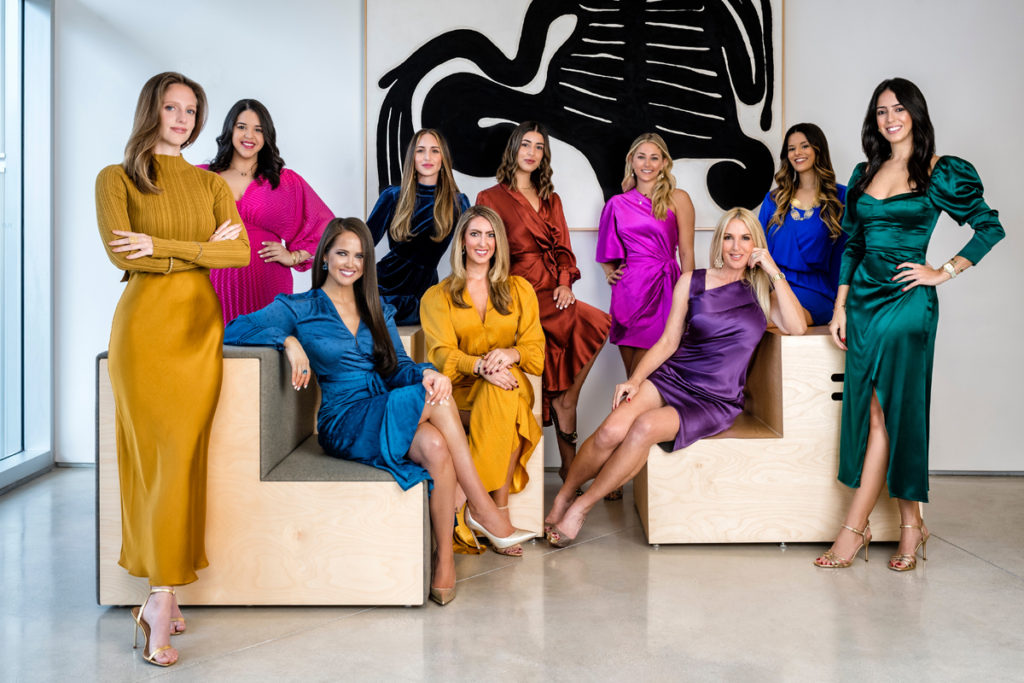 New York resident and D.C. native Laura Acker is the President of Cultivate's New York office, and leads media relations for the firm's New York, Miami, and internationally-based clients. With more than 15 years of experience, Acker has successfully implemented and managed innovative public relations programs for an array of clients in the firm's luxury lifestyle, real estate and hospitality arenas. Acker is particularly recognized for her expertise working with some of the world's top luxury brands, including launching the first-ever Porsche Design Tower and Residences by Armani/Casa. She has also handled communications for several real estate brokerages across the country, including Berkshire Hathaway HomeServices New York, New England and Westchester properties; Aspen-based Coldwell Banker Mason Morse; Douglas Elliman South Florida and Fortune International Group. In addition to working with a number of Cultivate's developer clients and associated luxury real estate projects based between New York and Miami, Acker represents De Beers Jewellers, the Legendary Home of Diamonds; Informa's five U.S. boat shows; as well as one of the world's leading architects in hospitality design, Jean-Michel Gathy, principal designer of Denniston.
Stephanie DeMaria Rosado is Partner & Social Media Director at Cultivate. Recognized for her expertise in digital communications, she develops strategic social media campaigns that generate real results and sales that impact the bottom line of the firm's clientele. Representing clients in a variety of industries such as luxury real estate, automotive, retail beauty, corporate banking and travel & hospitality, she leads a team of four social media experts who have executed campaigns for leading brands around the world such as Rolls-Royce, Clear Eyes and The Everglades Foundation. Additionally, she's on the cusp of the latest social media trends and regularly attends conferences around the country, serving as an international keynote speaker on various topics of interest around the globe.
What's more, giving back is at the core of the agency and its entire team. Through the Cultivate Cares initiative, the company focuses on making a positive impact on organizations that are near and dear to the hearts of its staff. "Contributing to our community is a core value of our company," says Sissy. "Our team members have not only pledged their resources, but also their time, talent and treasure. We take pride in knowing that we have played a role in helping to make our community a better place for generations to come."
Cultivate PR: A Sissy DeMaria + Campbell + Acker Agency is headquartered at 300 Sevilla Ave. in Coral Gables and 232 Madison Ave. in Manhattan; Cultivate-PR.com.