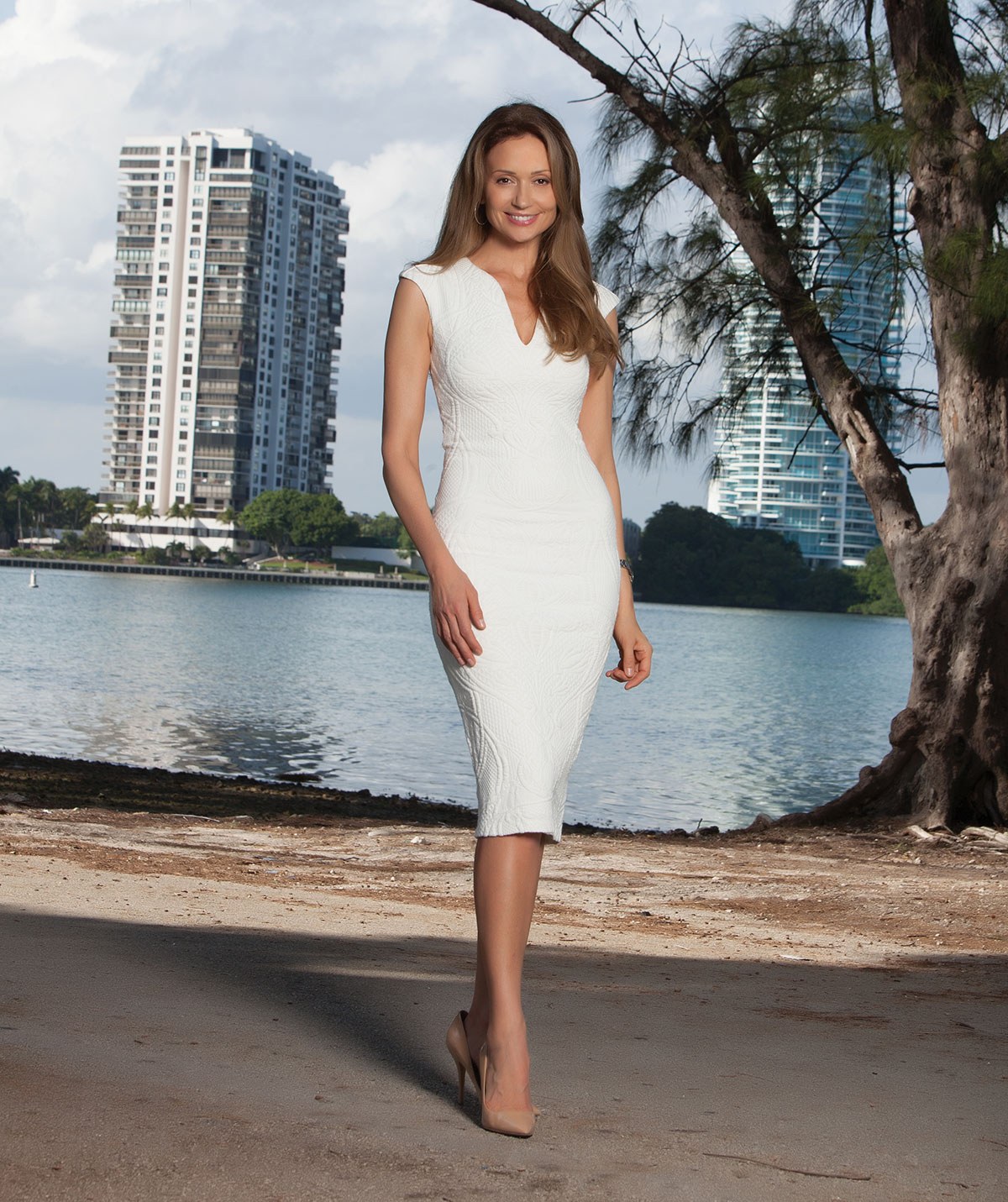 Carmen Casadella
Fortune Development Sales
305.491.5247
[email protected]
"Like any true global citizen, I speak 5 languages and am eager to learn more. A nice long walk on the beach is the best escape after a hectic day!"
Confidence and dedication are the twin keys to Carmen Casadella's landmark success in the South Florida luxury real estate market. "When you believe in what you sell, others do, too," she says. "A lot of people don't know how much work this job actually takes. It's important to always be available, including on holidays and weekends. Staying informed on everything happening in Miami is crucial. You have to sell not just the property, but the city itself." Barcelona-born and a seasoned world traveler, Casadella values Miami for its uniquely global appeal. "People from all over the world are setting their sights on our city!"
Island living: "Key Biscayne offers everything people want in a high-end market. What other area offers such a vacation feel bordering a major American city?"
Investor's dream: "Miami contains some truly amazing investment opportunities, from luxury residential units with fantastic views at competitive price points to extensive untapped land in emerging neighborhoods."
All in the family: "Recently I had a family walk in and decide that each member would relocate to GranParaiso when it was completed, so they bought 4 apartments; one for the parents and one for each of the children!"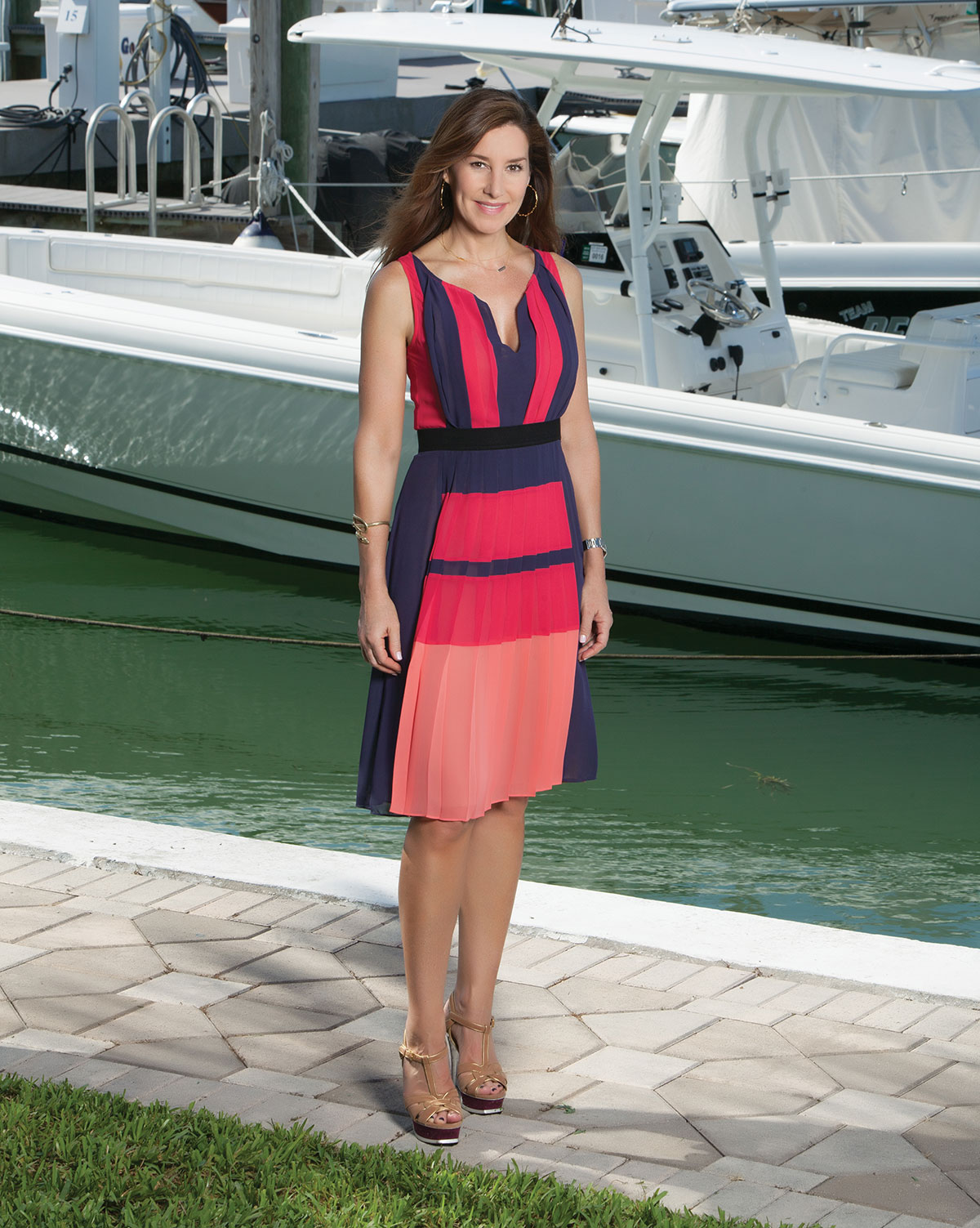 Ana Somarriba
Great Properties Int'l
305.215.1686
[email protected]
GreatPropertiesIntl.com
"Through this job I've met some of the most interesting people in the world. Daniel Gaviria and I are both very sociable and love the interactions our chosen profession allows us to experience."
A dedicated people-person excited by any entrepreneurial activity utilizing her sociality, Ana Somarriba joined the fast-paced world of real estate 19 years ago and has never looked back. Partnering with veteran broker Daniel Gaviria at Great Properties Int'l, Somarriba's keen eye and can-do attitude have guaranteed success through bubbles and busts alike. Ever-watchful of the sometime tempestuous Miami real estate economy, she's always recommending areas to keep on the radar. "Some of the coolest and most interesting projects being built include the Four Seasons in Surfside and the recently completed Oceana in Bal Harbor," she says. "The architecture and amenities of these two buildings is outstanding, and set a great precedent for other projects to come." It's knowledgeable analysis like this combined with her unrelenting service to clients that guarantees Somarriba will continue to serve Miami for decades to come.
First impressions: "Price the property right and try to make it look as much like a model home as possible. Hiring a home stager to 'redecorate' does not have to be costly, but can pay big dividends when you make an appropriately priced sale."
Wise investment: "Always buy in a place you love. Even if you don't plan to live there, other people will."
Marketing matters: "I plan to continue to put a lot of effort into marketing our listings. We always put a big emphasis on print, online marketing and social media promotions."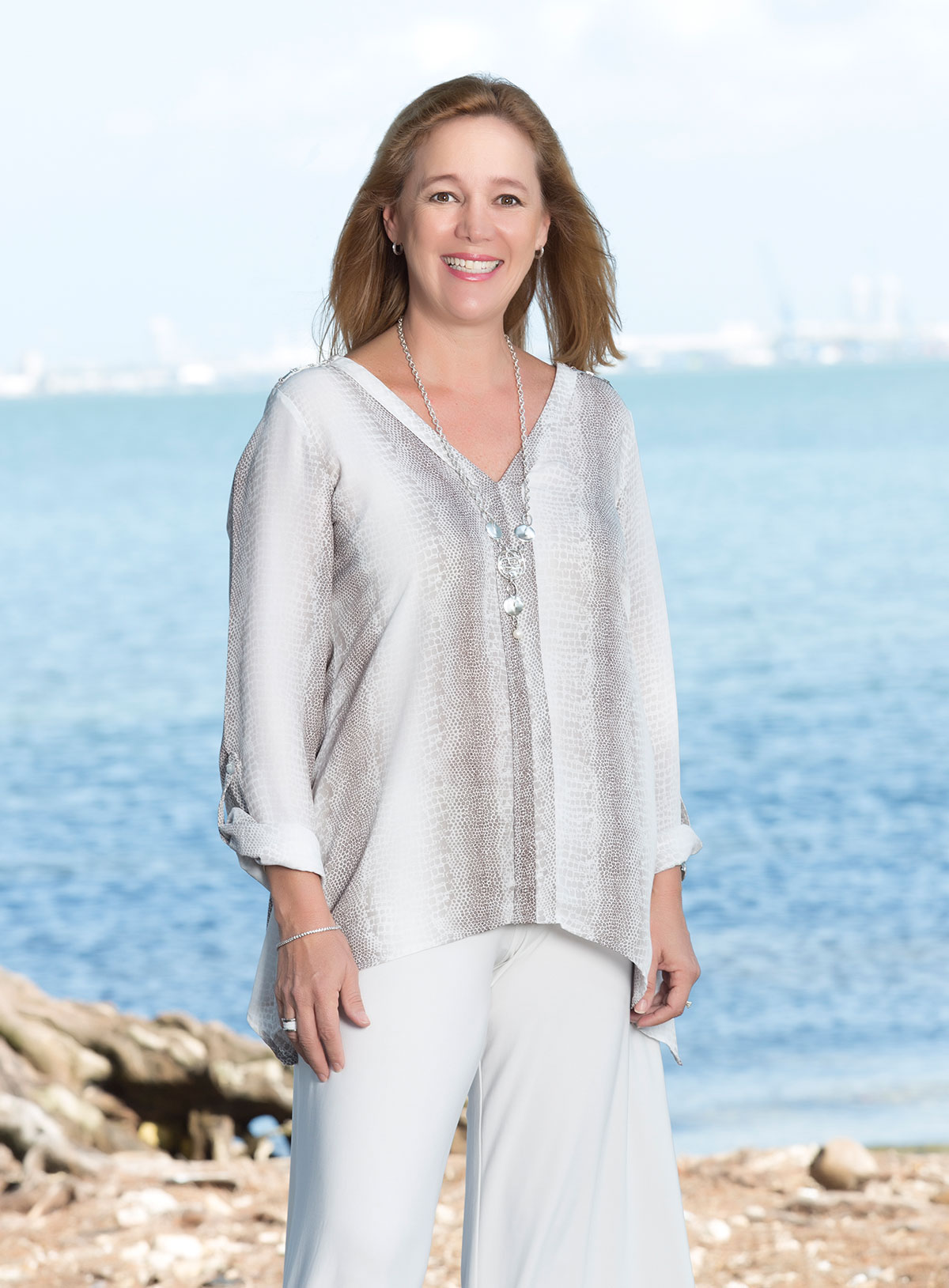 Alexandra Escudero
Fortune Int'l Realty
305.962.7948
[email protected]
FIR.com
"I love to travel and I try to get to know a new country every year — the more people I know and the more cultures I discover, the more I love my job!"
In a business where word-of-mouth and trusting, long-term relationships are crucial, Alexandra Escudero chooses to keep her professional approach simple. "My main principle in business is honesty," she says. "I will never let someone buy a property I wouldn't buy for myself." Born in Colombia and living between Caracas and Miami in her youth, Escudero has turned an education based in interior design into a successful real estate career spanning decades. Unwilling to settle complacently, Escudero's veteran status doesn't mean she doesn't occasionally have to hit the bricks. Her most recent achievement? "After a couple of months of work and knocking on a whole lot of doors, I was able to acquire almost an acre of land in Wynwood not previously on the market!"
Offer power: "Opportunities are out there, but unless you make an offer you won't get them!"
Persistence pays: "Be patient and never give up on a customer."
When opportunity knocks: "I'm looking forward to increasing my network with international clients and continuing to find new commercial opportunities."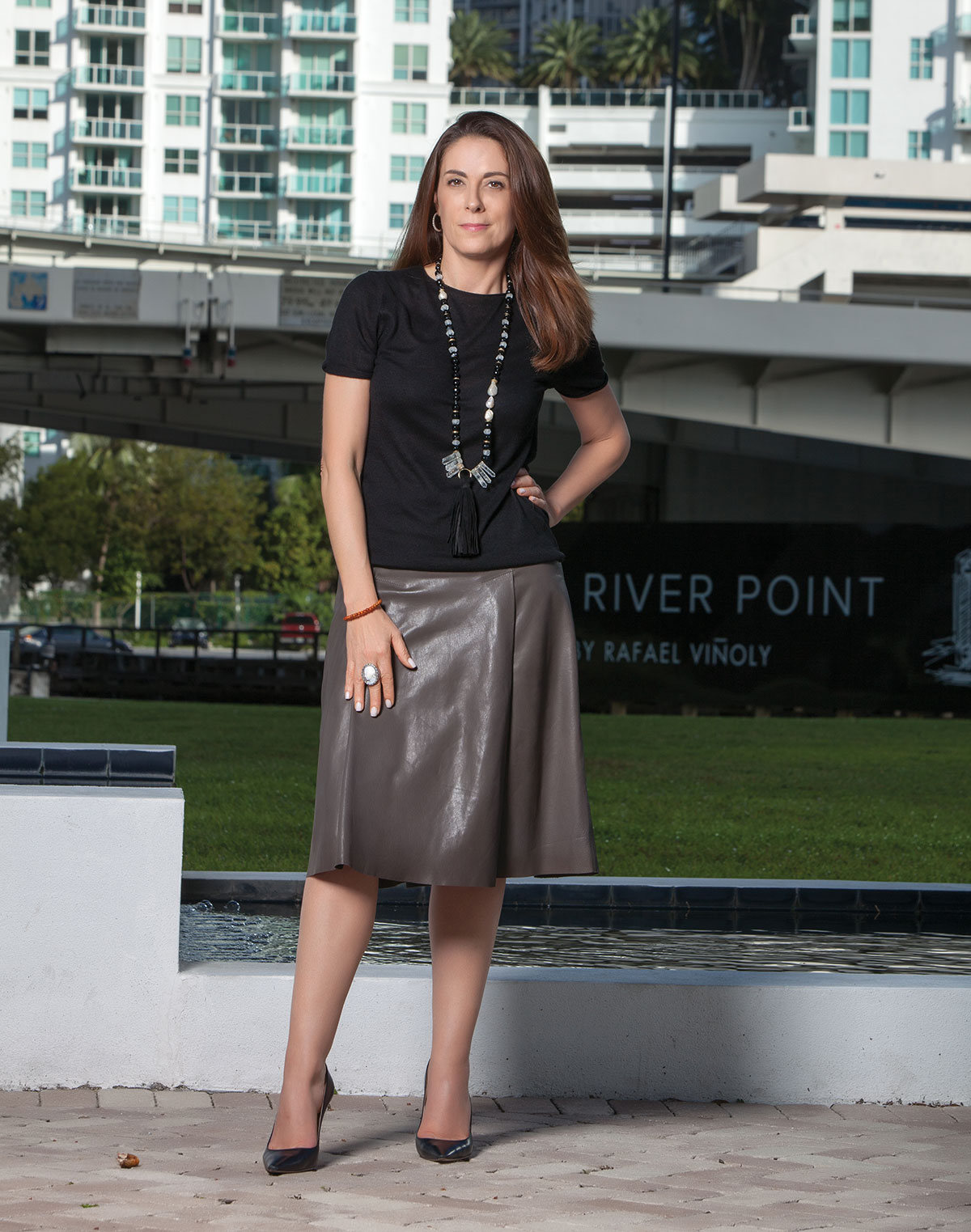 Sabine Otamendi
KAR Properties
786.399.6316
[email protected];
[email protected]
"I'm an avid gourmet cook and daily practitioner of Transcendental Meditation and Ashtanga Yoga. As far as my personality goes, I'm a triple Taurus, so I can be a bit of a handful at times, but I have a great heart!"
As a businesswoman whose career centers around success, style and artistry, it's little wonder that Sabine Otamendi would select Miami as the central axis of a life spanning some of the world's choicest municipalities. "Miami has become one of the most relevant metropolises in the world," she says. "I feel blessed to be a part of a city at such a turning point. The entire world wants to be a part of what we're doing here." Raised in Paris on the banks of the Seine, Otamendi sees many parallels between the cityscape of her childhood and her current home — whether it's the breathtaking waterfront scenery or the chic nightlife. An instrumental aspect of the iconic 1000 Museum Tower and One River Point, the only question on the minds of Miamians should be with which breathtaking project Otamendi will align herself with next.
Sky's the limit: "I've been a part of some truly amazing projects recently, including Miami's first 5-star development, the St. Regis Bal Harbour, and of course, the extraordinary One Thousand Museum by Zaha Hadid."
Buy now: "It's time for buyers to take advantage and invest now. The market is healthy and continuing to strengthen, and the value propositions offered are in line with what international and domestic clientele are looking for."
Steady evolution: "My upcoming plans for the new year are to continue to put KAR Properties on the map and inspire the teams I work with to excel!"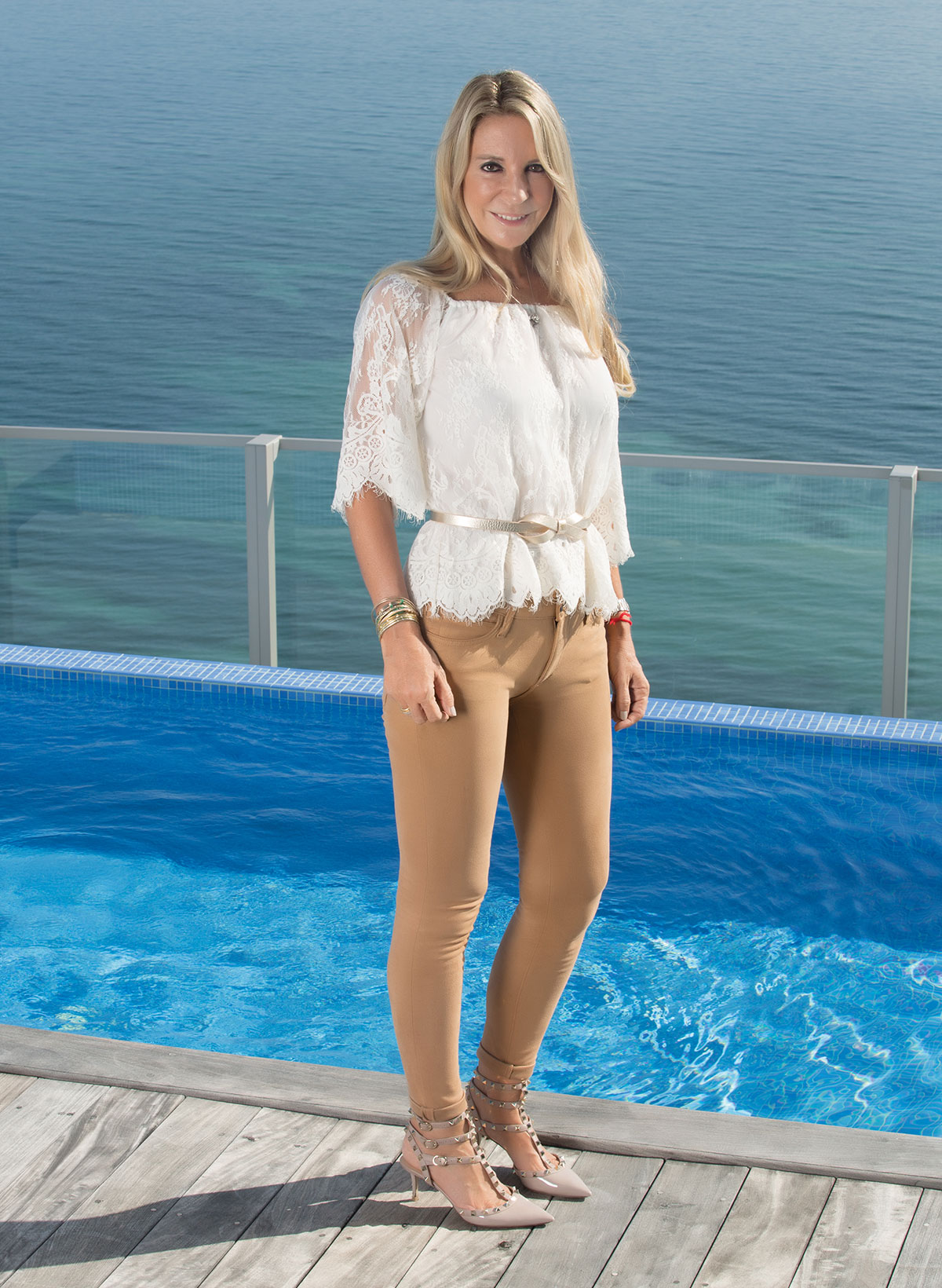 Giulietta Ulloa
EWM — Christie's Int'l Real Estate
305.710.6620
[email protected]
GiuliettaSellsMiami.com
"What can I say? I'm a people-person, and I'm happy to connect with folks from all walks of life, allowing me to form personal relationships and eventually close friendships with a broad range of people. Every time I do a closing, I break out in my happy dance!"
To say Giulietta Ulloa is passionate about her market is an understatement. "Living in Key Biscayne means calling paradise home year-round," she says. "There's nothing comparable to living by the ocean." A 20-year veteran of the sometimes volatile Miami real estate market, Ulloa touts a quirky mix of traditional sales techniques and cutting-edge innovations to satisfy her clients. "My last sale was an amazing unit at Oceana Key Biscayne," she says. "It really proved that extensive marketing, an active social media presence, beautiful photography and being available for surprise showings are the keys to success." Her advice for potential buyers? "Make no mistake, 2017 is a buyer's market," she says. "Now is the best time to purchase not just a home, but your dream home!"
Various needs: "It's important to realize that every property and every client is different. Try to understand every client's specific needs and highlight the unique advantages each property offers."
Hot areas to have on the radar: "New buildings in Edgewater are completely transforming the city. And, of course, Brickell City Centre is changing our financial district into the Manhattan of Miami!"
Market summary for this year: "Home sales will continue to increase in 2017!"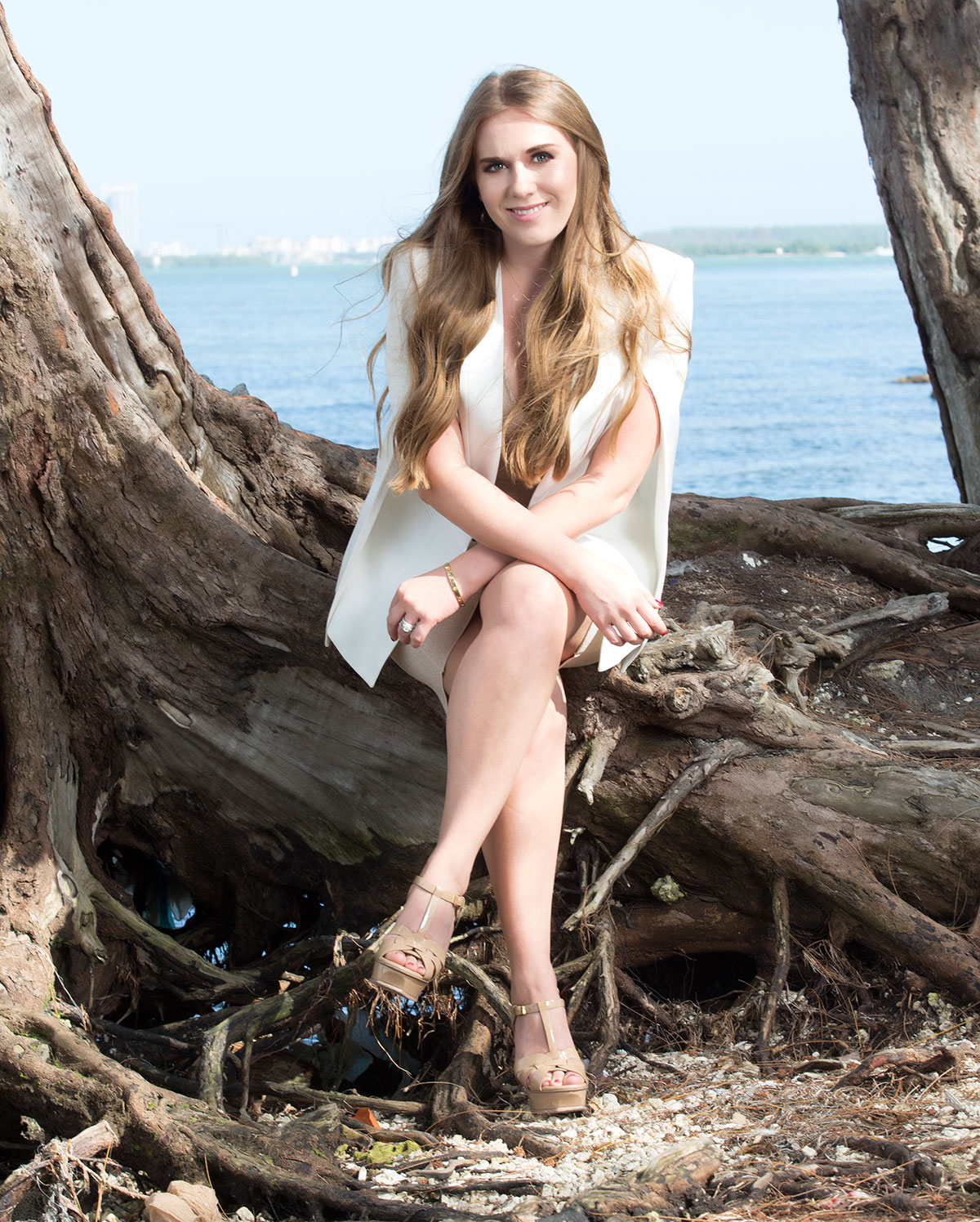 Olga Monson
Fortune Int'l Realty
954.512.3044
[email protected]
HydeMidtownMia.com
"A real estate school instructor once told me that 'Some of you will become friends, some of you will become business partners and some of you will get married.' Sure, enough, I married a fellow student a few years later!"
A one-woman powerhouse, Olga Monson counts negotiating a delicate balance between her increasingly complex work life and a full social schedule as one of her greatest successes. "This past year, I almost doubled my sales volume…all while planning my wedding, getting married and travelling to 6 different countries," she says. Truly operating on the belief that her clients come first, Monson balks at the public's preconception of real estate brokering as "easy money." "One time while on my honeymoon, my client called with an emergency as we were about to cross the Canadian border," she says. "I knew I would lose the cell signal, so I made my husband pull over in order to help my clients with a contract, using my phone as a hotspot. The truth is, real estate is a 24/7 job."
Hot neighborhood: "My money is on Midtown in 2017. In my opinion, it's the most undervalued neighborhood in Miami. Every day something new opens there and I just love the energy!"
Real know-how: "You have to be more knowledgeable than the next person. Knowledge is key. At the end of the day, buyers and sellers need information, not a driver or a tour guide."
Global reach: "Most of my clients used to come from Latin America, but the times have changed due to the strong dollar. Now, buyers from countries like Turkey are getting ahead."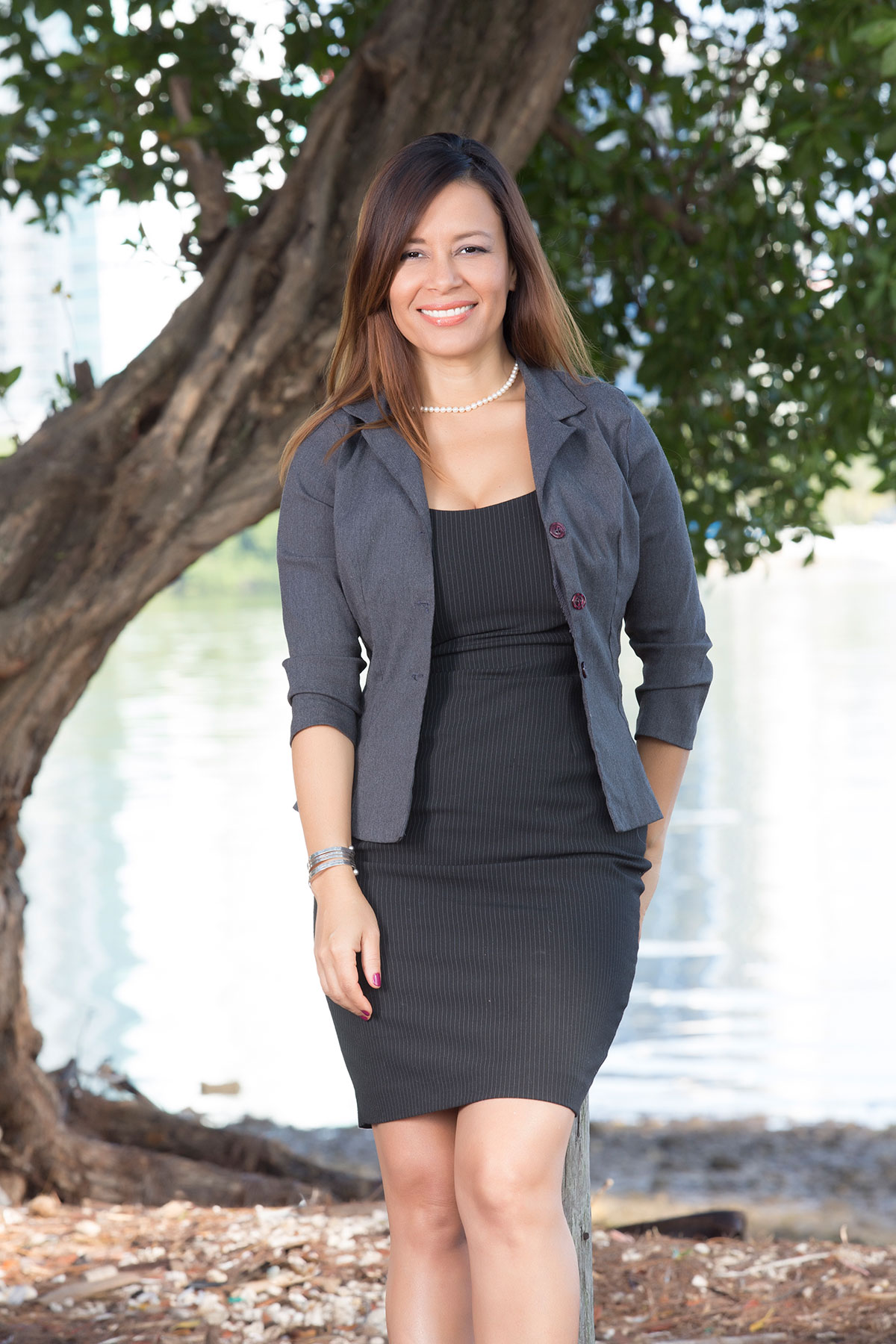 Thelma Elejalde
Real Estate Sales Force
786.488.4971
[email protected]
RESF.com
"Born and raised by a true realtor, passion for this job is in my blood. My mother's favorite motto is 'Everything is negotiable.' I love to help others not only find their homes but to also make them beautiful!"
Drawing on years of 5-star luxury hotel experience, Thelma Elejalde of Real Estate Sales Force takes pride in being able to offer clients a professional and personalized process, whether they're a buyer, seller, investor, keen corporate mogul or a starry-eyed starter family. "Delivering a tailored experience has become second nature to me," she says. "And you can really see the impact it's had on my reputation with clients. Within minutes of listing a house on an industry website, I received a verbal offer. After multiple showings, phone calls and offers, the property went under contract at the end of 3 days." Believing that any business can benefit from continued innovation, Elejalde is thrilled by some tools technology offers. "I love the new HD walkthrough videos I can offer potential clients," she says. "At my firm, they've been a real game-changer!"
The returns are in the details: "While it's still considered a seller's market, today's buyers are savvier. Keep homes for sale de-cluttered, fix what's broken, and renovate selectively. Nice curb appeal can increase sales price up to 17%."
Personal touch: "Whether it's on social media, mail-in marketing collateral, or a simple birthday wish or holiday card, staying in constant contact with your circle of friends, family, past clients or potential leads is a key to success."
Presidential impact: "It will be interesting to see how the Trump Presidency will affect the housing market."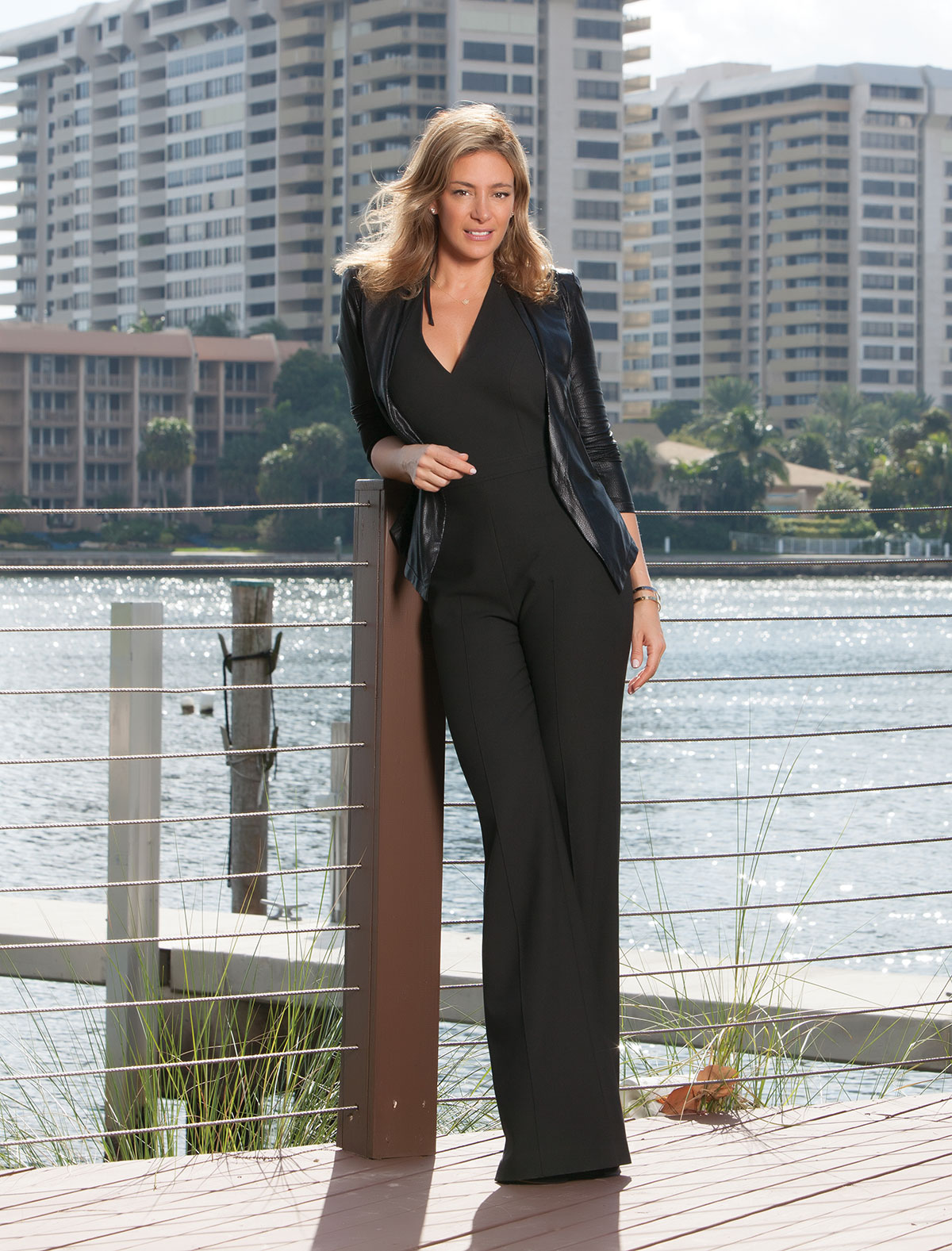 Fadia Bassi
One Sotheby's Int'l Realty
305.297.8727
[email protected]
OneSothebysRealty.com
"I'm not a big believer in job descriptions. While they may be necessary to find the right person for a particular job, once someone joins my team, I expect them to do anything it takes to get the job done."
As Director of Sales for the Fairchild Coconut Grove and former Sales Director for the already iconic Brickell City Centre, Fadia Bassi is sure that Miami's greatest successes are still around the corner. "To have a company like Swire believe in our market with such an incredible development speaks a great deal about Miami," she says. Having cut her teeth in the South Beach market 16 years ago, Bassi learned early on that a realtor's interior tastes overflow into the success of a project. "It's much easier to sell when you love what you're selling, so I only get involved with projects I believe in," she says. "Brokers who have worked with me know this about me, so they feel comfortable selling the projects that I represent." With a landmark mixed-use complex just opening up and other exciting projects on the horizon, Bassi is eagerly awaiting the challenges, successes and thrills that the 2017 market will bring.
Investor outlook: "Look for areas with scarcity value. Waterfront properties are the most sought-after, and as a result, are more valuable."
Nowhere like Miami: "I have friends in New York, Paris, Madrid, and all over South America. As much as I like traveling and visiting them, I find myself missing Miami after a few weeks. Life just seems easier, more fun and healthier here."
Advice for aspiring realtors: "Don't get disillusioned! Since it's fairly easy to get a license, many people get into real estate believing it's just as easy to make a career out of it. But the truth is it's a very competitive environment."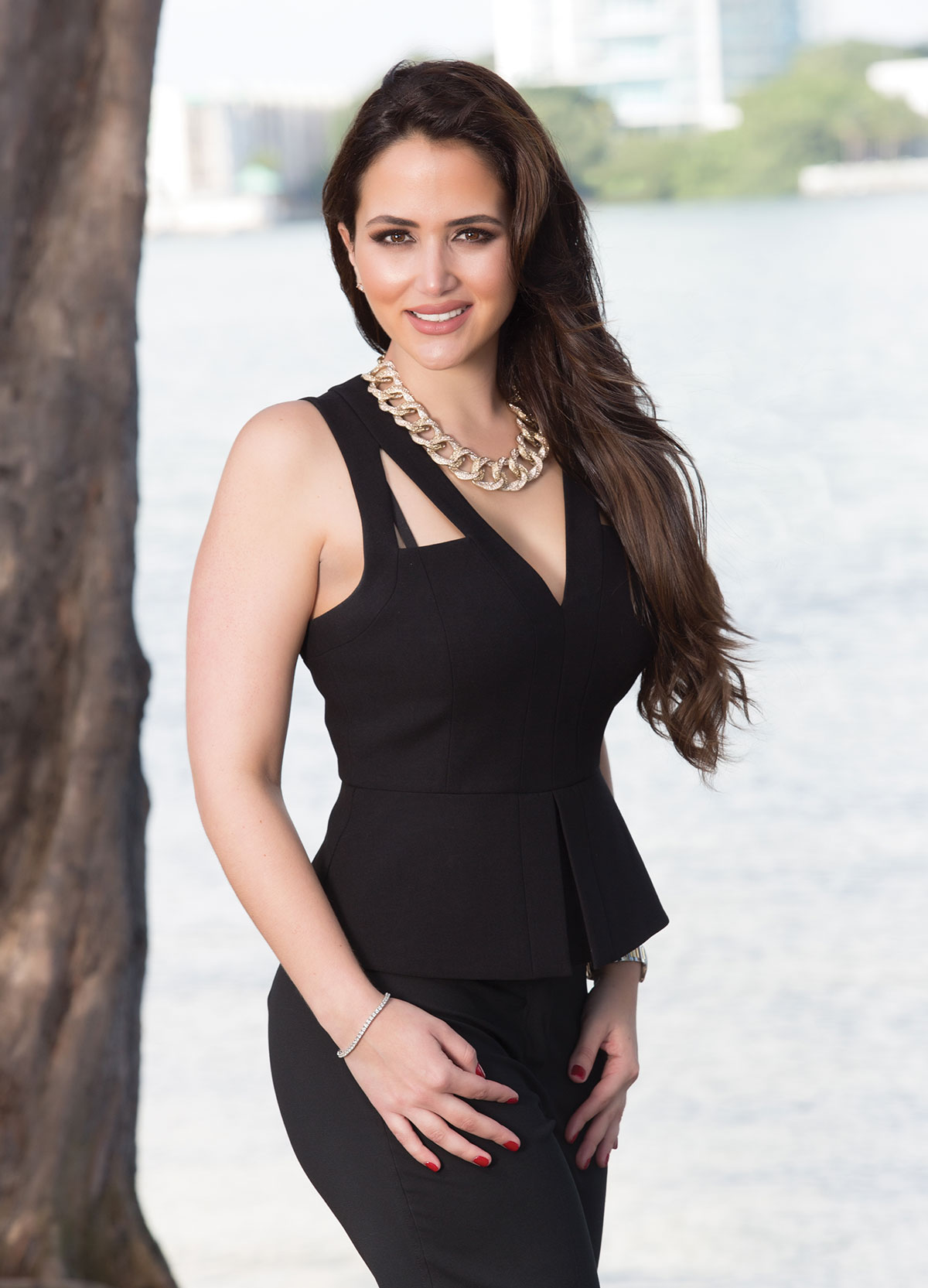 Karen Elmir
The Elmir Group
786.301.2220
[email protected]
TheElmirGroup.com
"I'm a firm believer in the old adage 'early to bed, early to rise' — I'm in bed by 10:30 p.m. every night so I can wake up early, run 3 miles and be up and working by 7 a.m."
While some children were imagining lunar adventures or dancing center stage at prestigious ballets, Karen Elmir knew from the age of 12 that real estate was her passion. And unlike most childhood vocational aspirations, she turned this dream into a reality, morphing a pre-adolescent fantasy into a top-producing career with a client list that includes A-list celebrities and Grammy-winning musicians. It's her drive and determination that makes Elmir such a boon to buyers, sellers and investors alike. "I believe in treating every deal like it's a billion-dollar transaction," she says. "Your clients have to trust you, and you must nurture that relationship as you would a friendship."
Most recent success: "I recently closed on a $6 million pocket listing in Brickell. The seller came to me with a listing for two adjacent lots, and within 30 days I had them sold."
Sure bet: "Work with a realtor who invests in marketing your property because it shows that they believe in it and will get you top dollar for your listing."
Biggest misconception about realtors: "Some people believe that real estate is a relaxed profession! That couldn't be further from the truth! We're on call 24/7."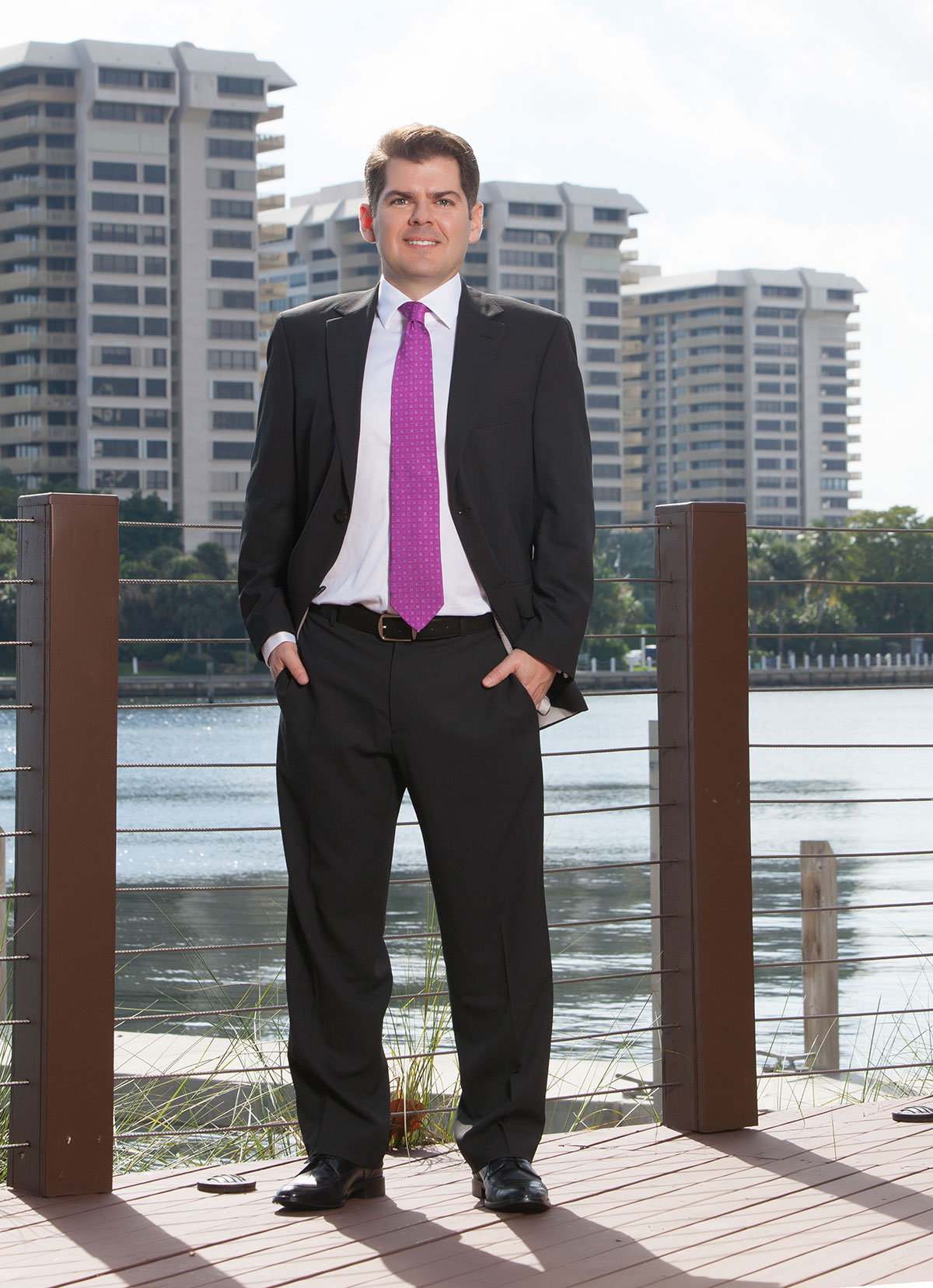 Jose R. Sosa
J.R. Sosa Properties
786.556.7672
[email protected]
JRSosaProperties.com
"I've learned from my father the importance of hard work and honesty; from my mother the gift of love, patience, and respect; from my wife the importance of giving back; and my children give me a perspective on the world that I wouldn't otherwise have."
For a high-end, top-producing realtor so closely associated with the glittering towers and scenic balconies of our emerging financial district, it's no surprise that the Principal & Founder of J.R. Sosa Properties has a passion for his vocation. "This is a very noble profession," he says. "It not only allows you to find someone a sanctuary from the chaos of daily life, it gives you the opportunity to give them a space where their families can grow and live out unforgettable moments." In the real estate business since 1993, when it comes to suggestions for potential investors, Sosa sticks to tried-and-true maxims. "I always follow the realtor's golden rule: location, location, location," he says. "We have an amazing market with some fantastic opportunities available."
Time to buy: "The market's been adjusting into a buyer's market since 2015. Currently, there are fantastic opportunities to invest in better properties at lower prices and take advantage of historically low (if slightly rising) interest rates."
Price right: "There are lots of locations in Miami with large inventory, so if you wish to sell a property, it's important to be competitive with the price. Always ask your realtor to complete a comparative price analysis and de-clutter your home before showing."
Bright outlook: "This year will be a year of opportunities!"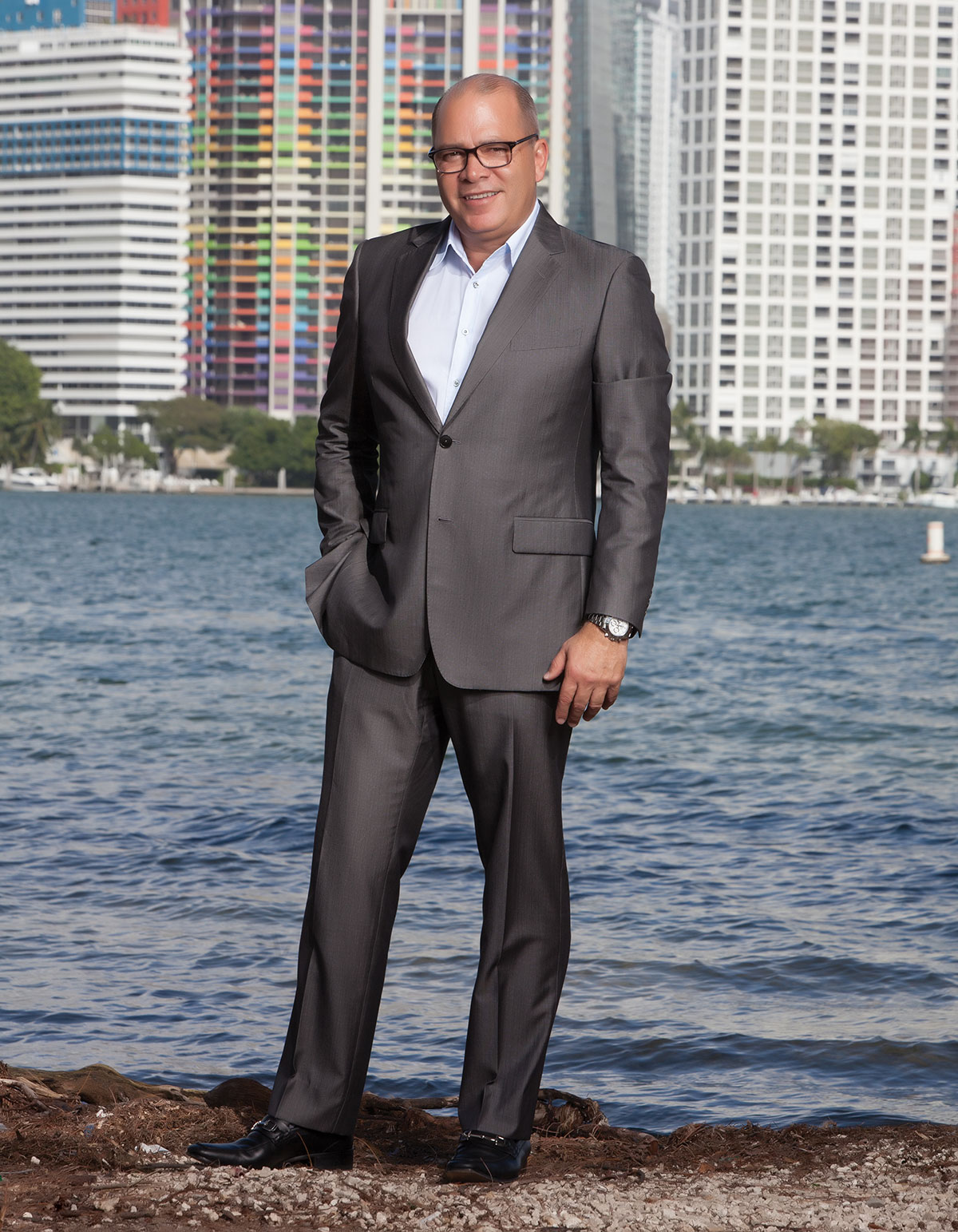 Joao Luiz Carvalho
Swire Realty
305.588.1867
[email protected]
JoaoLCarvalho.com
"I came to Miami from Brazil at 18 with few resources. Through steadfast dedication and lots of hard work, I've managed to achieve what many consider the American Dream."
A few months ago, Joao Luiz Carvalho dropped off his car for service in Miami Beach and requested an Uber in order to return to his office. "To my surprise, the driver stopped to pick up another fare and I realized I'd ordered the car through UberPOOL," he laughs. "After talking to my fellow passenger for a few minutes, we exchanged information. It turns out this gentleman was a rather reputable foreign businessman, and I managed to close a deal with him just weeks later." It's this brand of hands-on, old-school business savvy that Carvalho, restauranteur, investment manager and top-producing realtor, brings to each and every one of his transactions. A well-trusted resource and attentive analyst of market trends, Carvalho's headline for the 2017 real estate market is a no-brainer: "Miami: Still On Top!"
Full speed ahead: "Never take your clients for granted. Due to social media, buyers are extremely well-informed and only a truly knowledgeable realtor can guide a buyer to the right deals."
Hands on: "This could be a very challenging year, since realtors will be dealing with an excessive amount of resale. I plan on personally being involved with my clients rather than relying on less personable digital interactions."
City rising: "Considering the addition of Brickell City Centre, Brickell and Downtown Miami are hot areas to have on the radar. Through BCC, visitors can indulge in luxury shopping, fantastic food and great entertainment. As they say in the fashion world, Brickell is the new black!"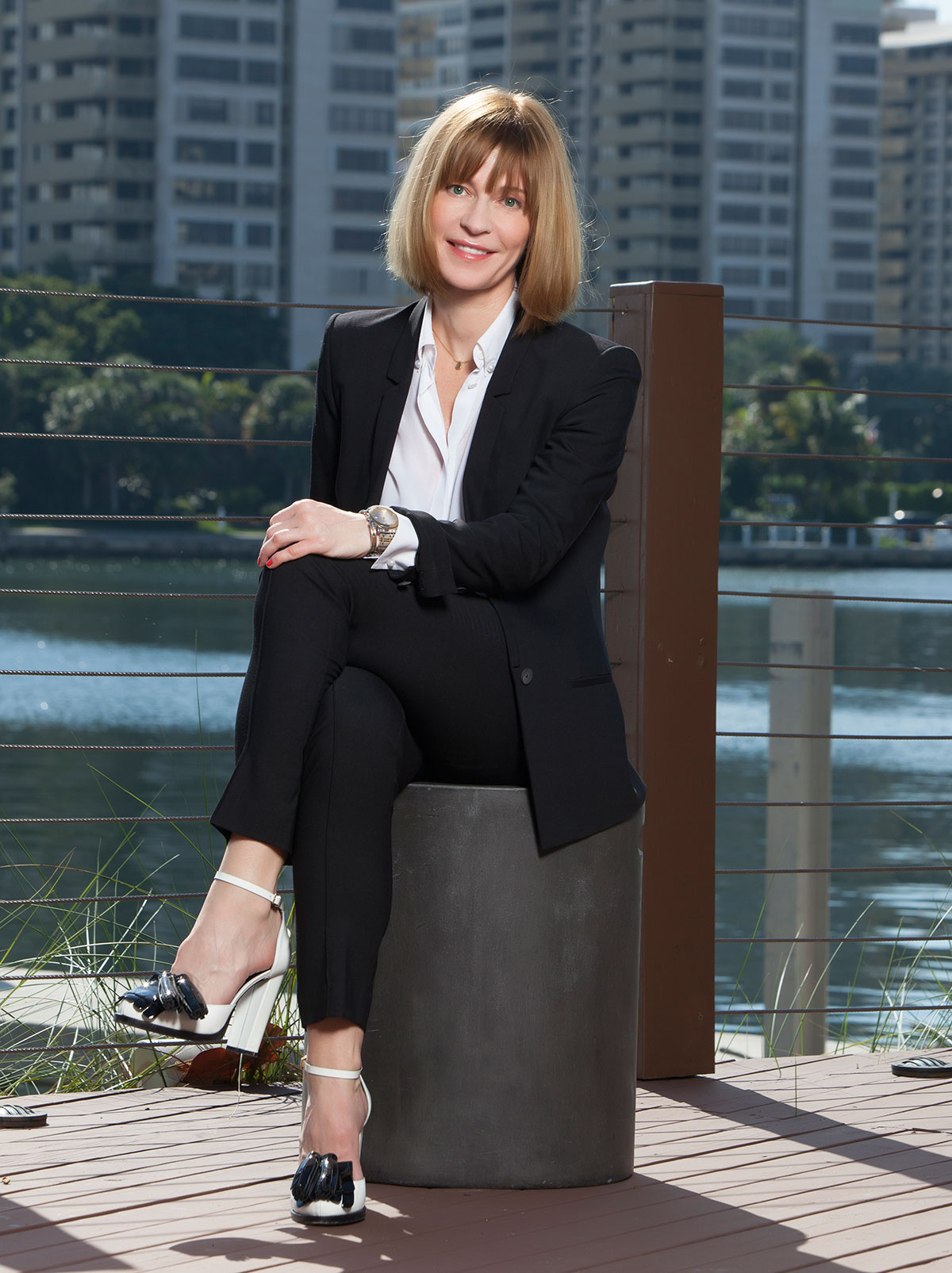 Irene Annikova
EWM Int'l Realty,
Christie's Affiliate
305.490.1970
[email protected] ChicMiamiHomes.com
"I have the greatest job in the greatest city in the world! I moved here to study marketing, economics and graphic design, and I've put all those skills to work for my clients."
As both a native of Russia and experienced world traveler, one would expect Irene Annikova would be jaded to the individual draws and delights yet another major metropolis would offer. A quick conversation regarding the merits of Miami, however, shows a deep and thoughtful passion that explains this realtor's continuing success in our emerging market. "Every real estate market in the world is unique, but Miami is something else entirely," she says. "The world is captivated by this energetic, luxurious city, where you can have fun and even reinvent yourself. That allure drives the real estate market, and it doesn't look like it's going away." Sensitive to the trends that affect her market, Annikova sees Brickell and Downtown Miami as boroughs everyone should be watching. "People are hungry for a more urban lifestyle," she says. "The redevelopment of the city's core is making Miami all the more relevant to modern buyers."
Human touch: "Some people think that realtors can be replaced by the Internet. The reality is that an online search can identify properties, but it takes an experienced realtor to close the deal, especially when it comes to foreign buyers and larger sales."
Wise investments: "I've seen the Miami real estate market both boom and bust in the past 15 years. Despite these fluctuations, real estate is still the safest investment. In New York, they invest in stocks. In Miami, we invest in homes."
Industry insight: "Even though the market looks a bit stagnant, the best time for investors to buy is when others are waiting."