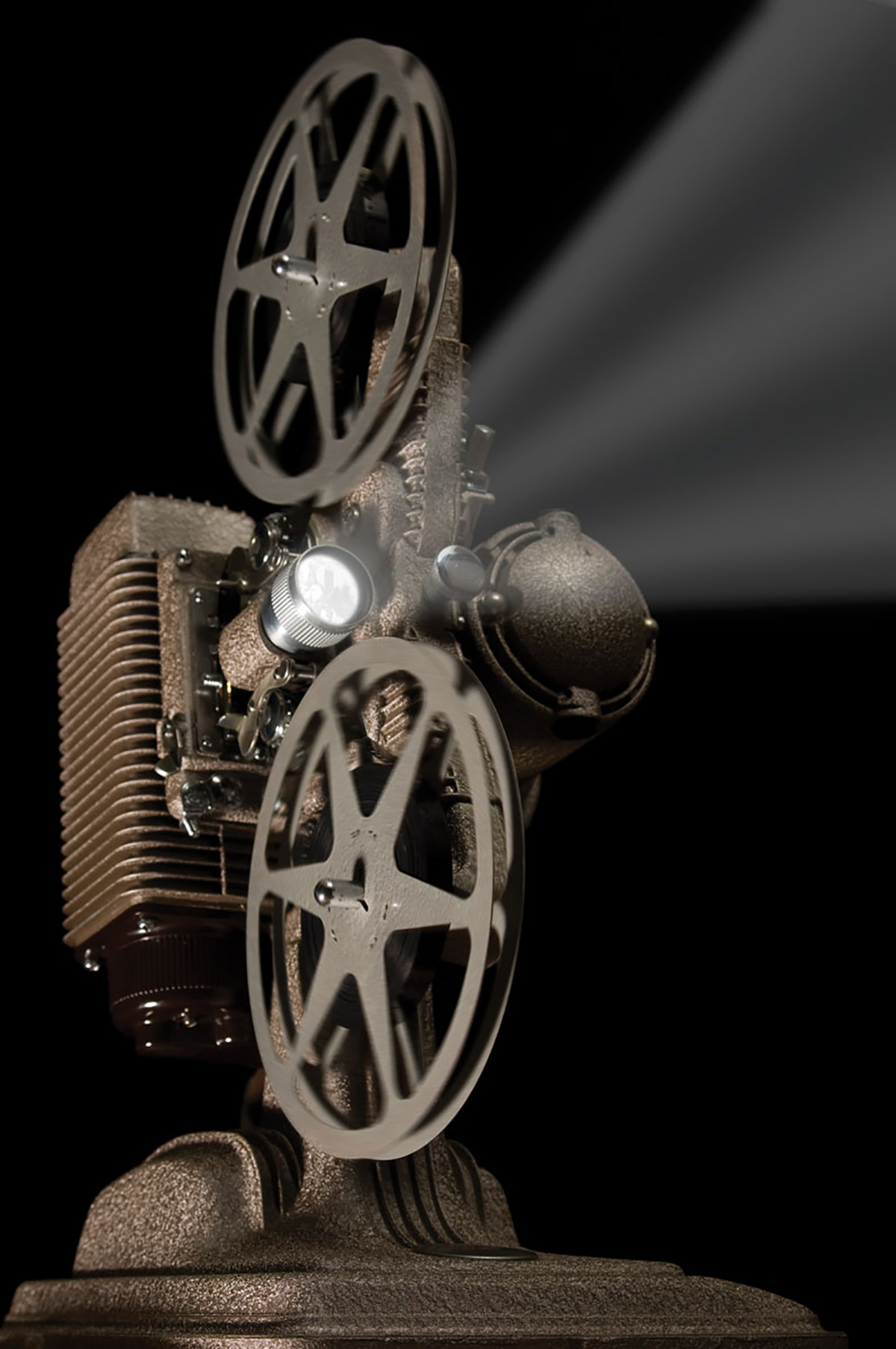 Grab a date, the kids, your spouse or yourself and head to a place where you can find adventure, comedy, romance, drama, highly detailed animation and unbelievable special effects all under one comfortable air-conditioned roof. Paragon Grove 13 located in Coconut Grove takes the experience even further with food offerings that go well beyond the expected movie theater eats and includes beer, wine and the convivial Lot Bar & Lounge with its large-screen video wall and artwork by Stephen Gamson and Jorge Rodez. This mecca of movie-watching also features VIP luxury leather seats and reserved seating.
What's more, the Prestige Imports VIP Premier Theaters are oases where patrons may choose from a delicious tapas menu as well as savor fine wines and beers before or after catching a flick. "The world of theater exhibition is changing rapidly," says CEO Mike Whalen. "Given the competitive pressures from other forms of entertainment, theaters must reinvent themselves and offer an integrated entertainment experience that's not just about the movie, but where the movie is part of the overall entertainment experience."
Paragon Grove 13 originally opened in Coconut Grove in 2010 on the site of the old AMC Theaters in Cocowalk and began a comprehensive $4 million upgrade. "The 4 renovated auditoriums (completed this past Nov.) feature Miami's only luxurious leather dine-in movie seats in an elegantly designed space, as well as an expanded menu from The Lot Bar & Lounge. "Moviegoers will see improvements throughout the theater from the moment they walk in the door," says Paragon's President Mike Wilson, who spearheaded the renovations. "We created a more elegant space with renovations to the lobby, the Lot Bar & Lounge and the VIP auditoriums, all of which encompass our vision of luxury and design."
While The Lot Bar & Lounge was designed to be the perfect movie companion, its welcoming atmosphere entices patrons to simply stop in for a quick drink, a meal or to enjoy a sporting event on the new 80-inch television and multiple 55-inch screens. "We have a special every day," says Andrew Holmes, Director of Food & Beverage. Those offerings include $3 Domestic Beers on Sundays, $3 Brats on Mondays and 'Endless Pizza' on Wednesdays for $10." The menu was also updated to include burgers and wings and specialty cocktails such as Prosecco Mojitos.
The concept of the integrated entertainment experience certainly works, garnering enthusiastic customer reviews on sites such as Yelp! and Foursquare. However, the really incontrovertible proof is in the bottom line with sales up approximately 40% from the levels achieved when the theater was AMC. The Diamond Rewards Program further encourages customer loyalty, offering the opportunity to earn everything from a free small soda to free movie tickets.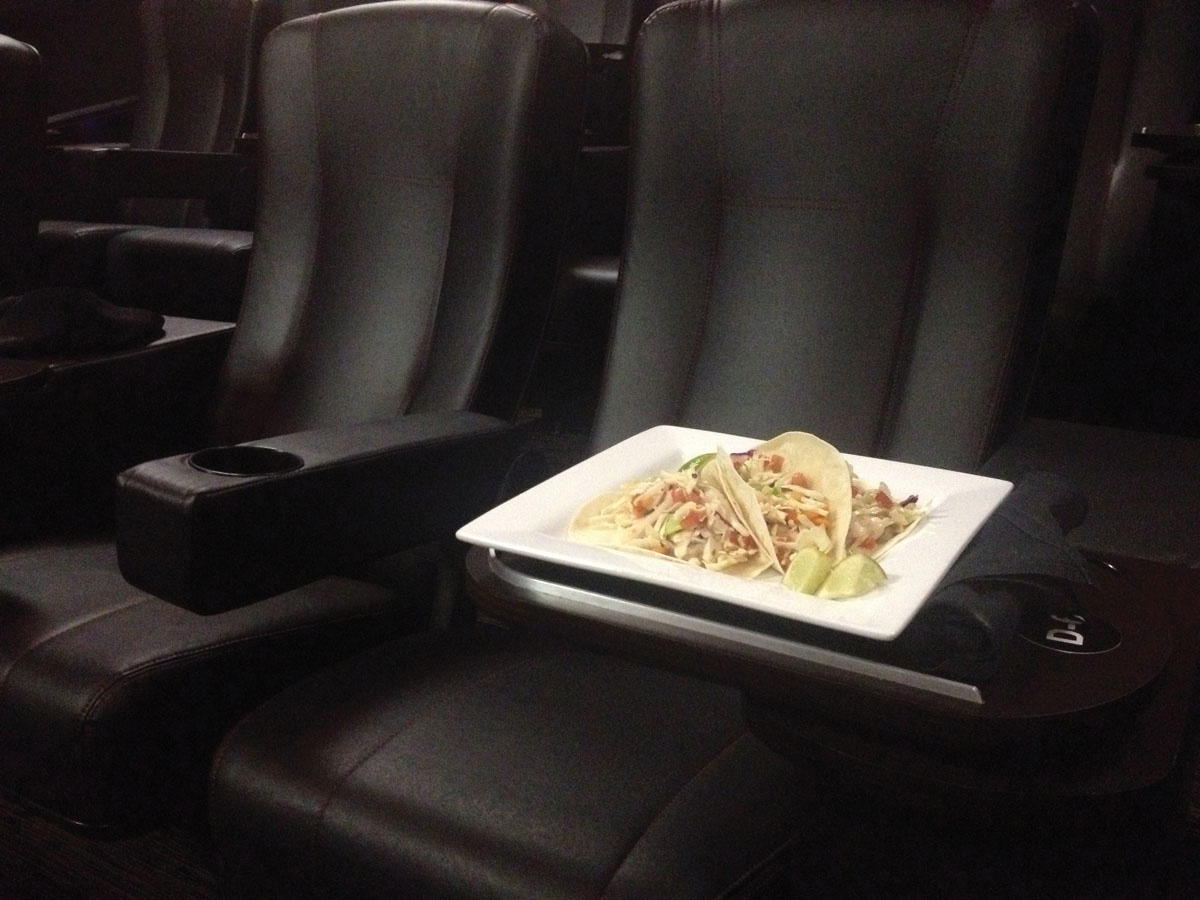 Recently, the auditoriums were rented out by groups who wanted to watch the presidential debates on the big screen and/or on the large screens of the Lot Bar & Lounge. Other private auditorium rentals have included the premiere of a new music video and a school that brought a large group to see Lincoln in addition to various private screenings.
The company also has a very strong focus on customer satisfaction and commitment to the local community. The Paragon Grove's grand opening party featured a silent auction with all the money raised going to Honey Shine Mentoring, a division of the Mourning Family Foundation, which inspires and empowers young girls. Whalen states that some of his most rewarding moments have been while working with the many charities and events hosted at Paragon Grove Theaters and seeing the monies raised for those in need.
At present, Paragon has a total of 6 theaters in Florida, Virginia and Minnesota. Their first theater, Paragon Village 12, in Fredericksburg, VA, is a 70,000 sq.-ft. mega-entertainment venue in partnership with Splitsville Luxury Lanes. It boasts 16 lanes of first-class bowling. "We plan to continue to expand and will announce several new projects shortly," adds Whalen.
All 3 of the Florida locations — the Grove, Deerfield 8 and Daytona Ocean Walk where work is still ongoing — are renovations of older, existing movie theaters. The new projects have added a refreshing vibrancy to the surrounding areas. Daytona Ocean Walk boasts a fabulous location on the Atlantic Ocean and features banquet rooms that take advantage of the beautiful ocean views that are available for parties. "We simply ask that you give us a try," Whalen concludes. "We promise to deliver a movie-going experience that's very different from traditional Miami theater experiences."
To see the difference for yourself, stop in at Paragon Grove 13 and The Lot Bar & Lounge at 3015 Grand Ave. in Coconut Grove. For more information, call 305.446.6843 or visit ParagonTheaters.com.