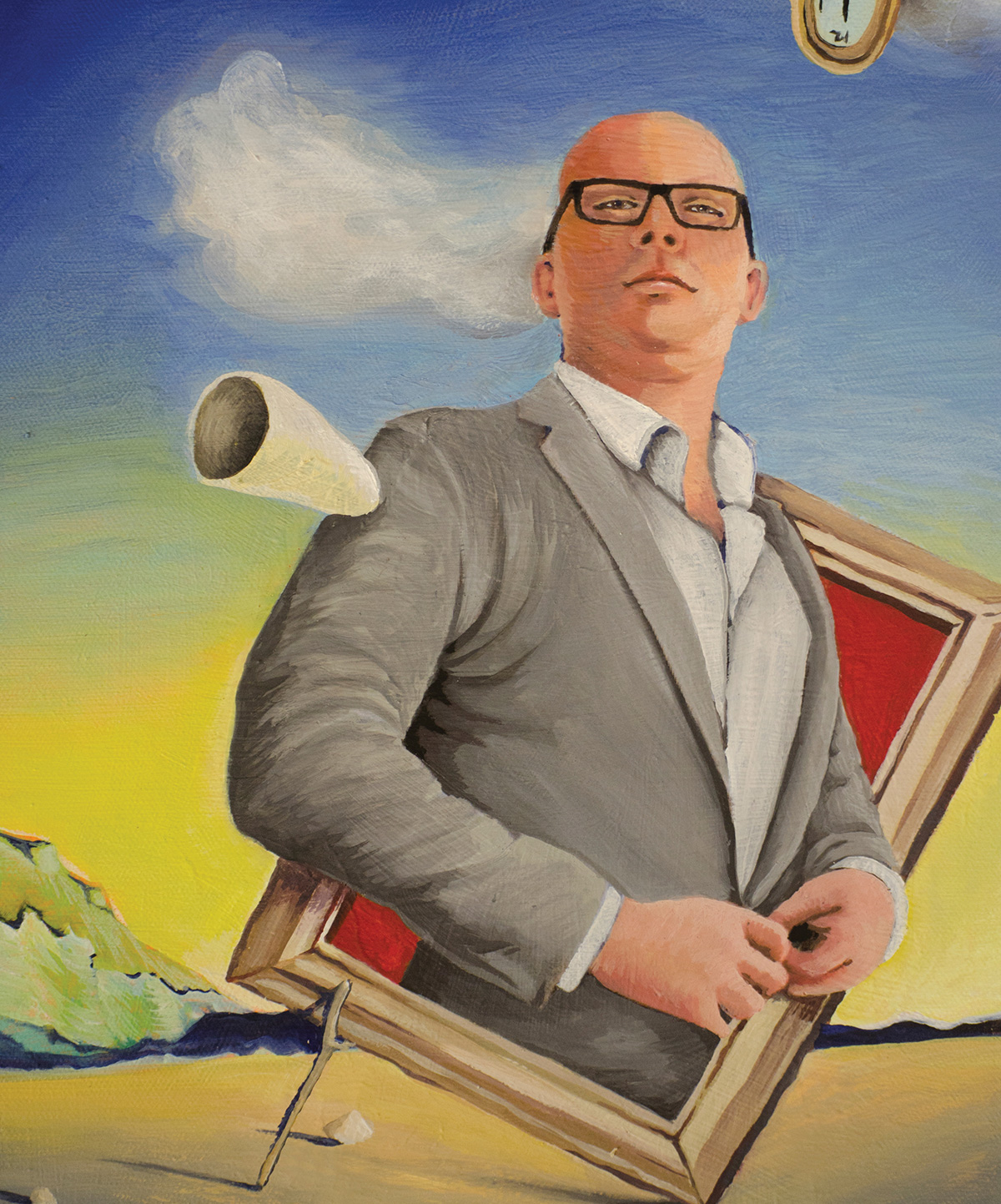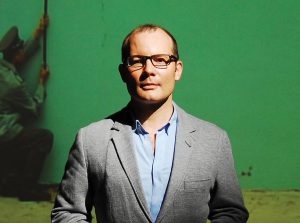 Thomas "Thom" Collins
Director, PAMM
Your first impression of Thom Collins might make you wonder if the classic cocktail featuring London dry gin, lemon, simple syrup and club soda was named in honor of his effervescent personality. As the big kahuna of Miami's reining contemporary art organization, Pérez Art Museum Miami, a.k.a PAMM, he's riding a wave that he's convinced is going to repeatedly flood Miami with inspiring exhibits and events. The waterfront attraction settled on the shores of Biscayne Bay, PAMM is Miami's first step toward a Museum Park to rival those of Amsterdam and Chicago. During Art Week, the museum celebrates its first birthday and Collins couldn't be prouder. In just one year, its environmentally healthy design earned it LEED credentials, attendance rates hit record highs and their Stephen Starr restaurant, Verde, opened to critical acclaim; elevating the gastronomic discourse to the height of the surrounding masterpieces. Collins knows the value of a first-rate education and carries degrees from Swarthmore College and Northwestern University, both of which prepared him to take on leadership roles at the Contemporary Museum in Maryland, Contemporary Arts Center in Ohio and Neuberger Museum of Art in New York. Today, he delivers relevant educational content to students through a myriad of PAMM programs like the Heckscher Digital Education Portal. Additionally, PAMM Teen Arts Council is a weekly mentorship program that prepares high school students to excel in academic environments using design and technology skills. Once a week, the on-site After School Studio gives middle school students media, museology and project-based classes in cooperation with the Overtown Youth Center. Art Basel has certainly changed the art climate in Miami, but its effects reverberate throughout the year leaving a void that homegrown institutions like PAMM fill. Whether you're 14 or 40, PAMM's on a mission to offer something for everyone.
Get There: PAMM, 1103 Biscayne Blvd., Downtown Miami. What To Expect: A waterfront museum offering rotating exhibits and engaging events during Art Week and beyond. Must-Sees: R.R. & The Expansion Of The Tropics: Dec. 2, 10 a.m.-6 p.m.; Beatriz Milhazes Book Signing: Dec. 4, 10 a.m.-noon.; By invitation only, PAMM presents Future Brown featuring Kelela: 8 p.m.-midnight. Want More?: PAMM.org.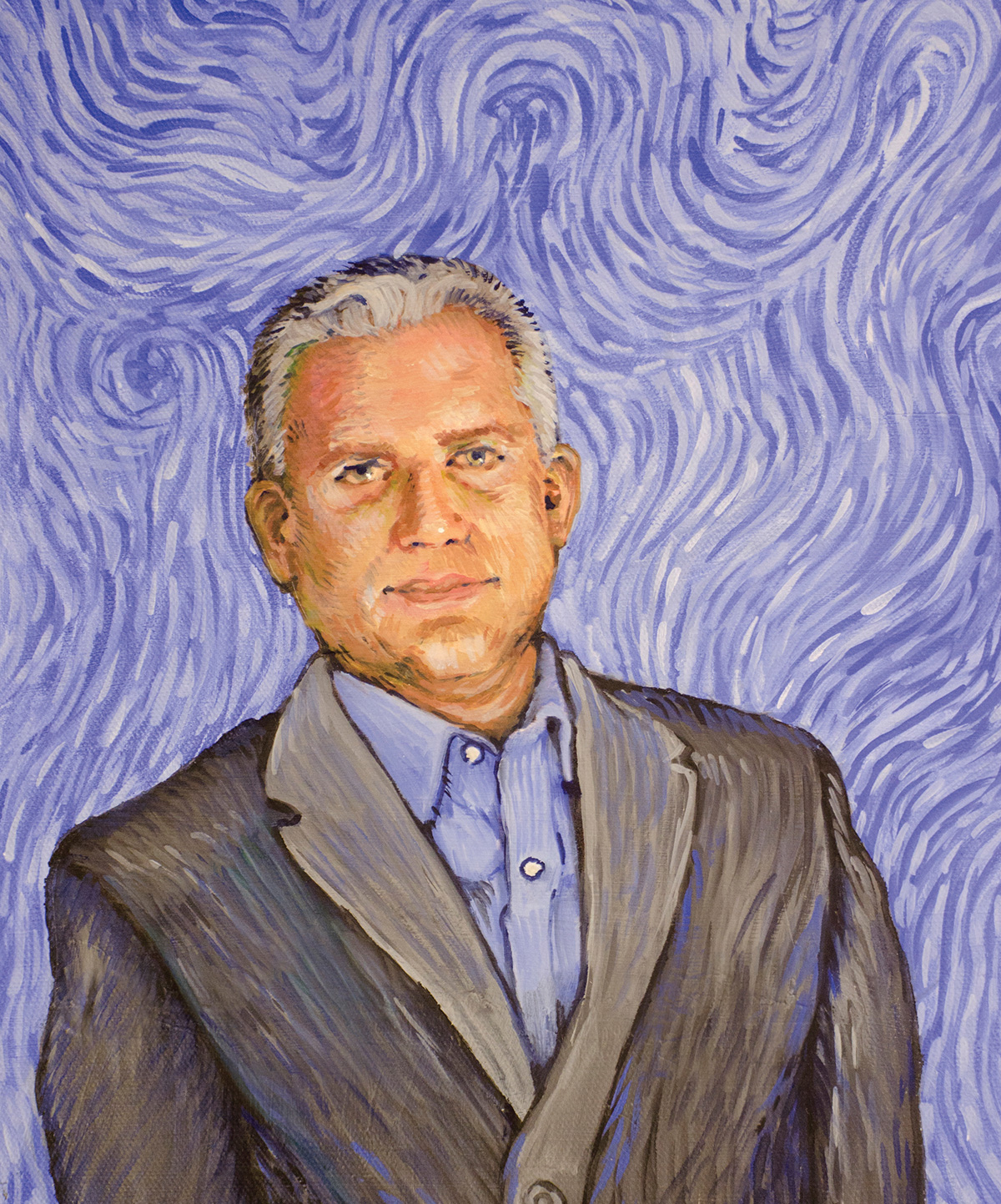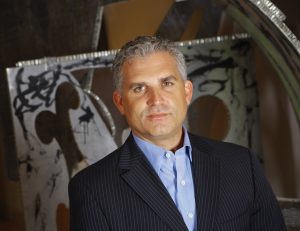 Nick Korniloff
Director, Art Miami
The Miami Art Scene as it is celebrated internationally owes its lineage to a pair of events; the birth of Art Miami in 1989 and the arrival of Art Basel in 2002. Nicholas Korniloff witnessed the growth of both and added major contributions of his own including Art Wynwood, CONTEXT & AQUA Art Miami. As the Facility Manager for the Miami Beach Convention Center, he established his logistical expertise and fine-tuned his operational capabilities; both of which would prove handy later in his career. Always charging ahead, he took the advice of classic rock revelers, The Eagles, and lived life in the fast lane as the Manager of Corporate Sales & Major Sponsorships for the International Speedway Corporation at Homestead Miami Speedway. Two years later, he changed gears and jumped into the driver's seat of DMG World Media. There he was able to realize his dream of directing his own show, the American International Fine Art Fair in Palm Beach. In 2008, he earned the directorship of the longest-running comprehensive fair in the city, Art Miami. In just over 6 years, he has accomplished incredible feats like moving the fair's location to Midtown, aligning its dates to run parallel with Art Basel and increasing the number of participating dealers to from 70 to 200. Celebrating the 25th Anniversary of Art Miami, expect a revamped fair including four additional entrances to help with foot traffic, dedicated parking and a larger 250,000-sq.-ft. exhibition space. Whether it's attending symposiums, discovering new talent or cultivating new audiences for 20th and 21st Century art, Korniloff continues to develop the Miami art scene and refuses to slow down.
Get There: Art Miami, 3101 NE 1st Ave., Midtown. What To Expect: Celebrating 25 years as Miami's original art fair, expect the grandest show yet. Must-Sees: By invitation only CONTEXT VIP Preview: Dec. 2, 5:30 p.m.-10 p.m.; By invitation only AQUA Art Miami VIP Preview: Dec. 3, 3 p.m.-10 p.m.; An Insider's Guide To Collecting Art: Dec. 5, 3 p.m.-3:30 p.m. Want More?: Art-Miami.com.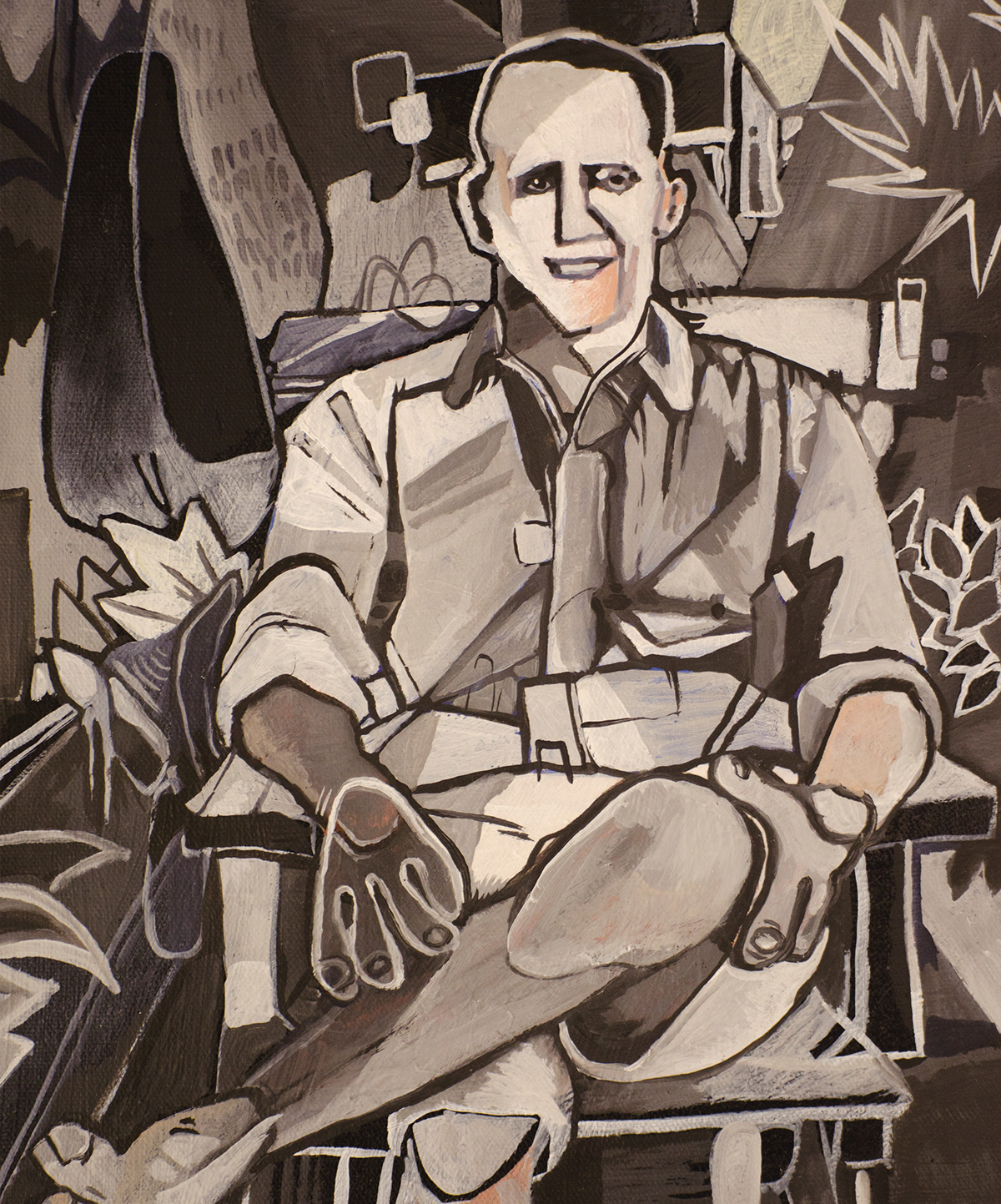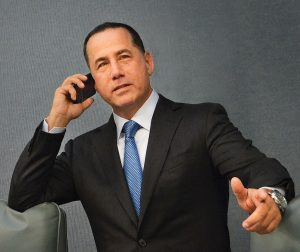 Philip Levine
Mayor, City of Miami Beach,
Art Basel Epicenter
Last month marked Philip Levine's first year holding the office of Mayor of Miami Beach, and to celebrate the achievement he's doing Art Basel in a big way. And it's awesome. This year's show will flood creativity through the city with 9 sectors offering a diverse collection of artwork including pieces by established artists and newly emerging creatives, curated projects, site-specific experiential work, film and video. There will also be several talks, panel discussions and guided tours throughout the week to give audiences different perspectives and newfound knowledge on how the art world revolves and evolves. Throughout this year's festivities, Mayor Levine will be scouring every corner of the fair for landscape photographs by Tomás Sánchez, if he isn't interrupted by reporters hungry for comment on the upcoming Future Of Americas Summit. The self-proclaimed devotee of the Hispanic art aesthetic is looking forward to the début of (LAAM), Miami's first Latin American Art Museum, starting early Dec. and running until the end of Jan. at the Gary Nader Art Centre in Wynwood. Not to be outperformed by the artists he admires, the 30-year resident of Miami Beach has been busy adding bulletpoints to his curriculum vitae. One such venture includes major infrastructure improvements to the island's aging flood mitigation program. Another is a $500 million Convention Center Renovation to increase the flow of travel to Miami Beach. With the assistance of the citizens and commissioners, he plans to make Miami Beach the premier boutique conference destination in the country. Using creative and collaborative methods plus a shiny new event space, the city can easily improve on an already impressive stream of 14 million visitors per year.
Get There: Art Basel Miami Beach, various locations, see website for full event calendar What To Expect: Leading galleries from North America, Latin America, Europe, Asia & Africa show historical work from the masters of Modern & Contemporary Art, as well as newly created pieces by emerging stars. Must-Sees: All of the Art Basel programming and corresponding events; The unveiling of the Latin American Art Museum with selected pieces from the Gary Nader Fine Art Collection: Dec. 2 @ 7 p.m.-10 p.m. at Gary Nader Art Centre. Want More?: MayorPhilipLevine.com; ArtBasel.com.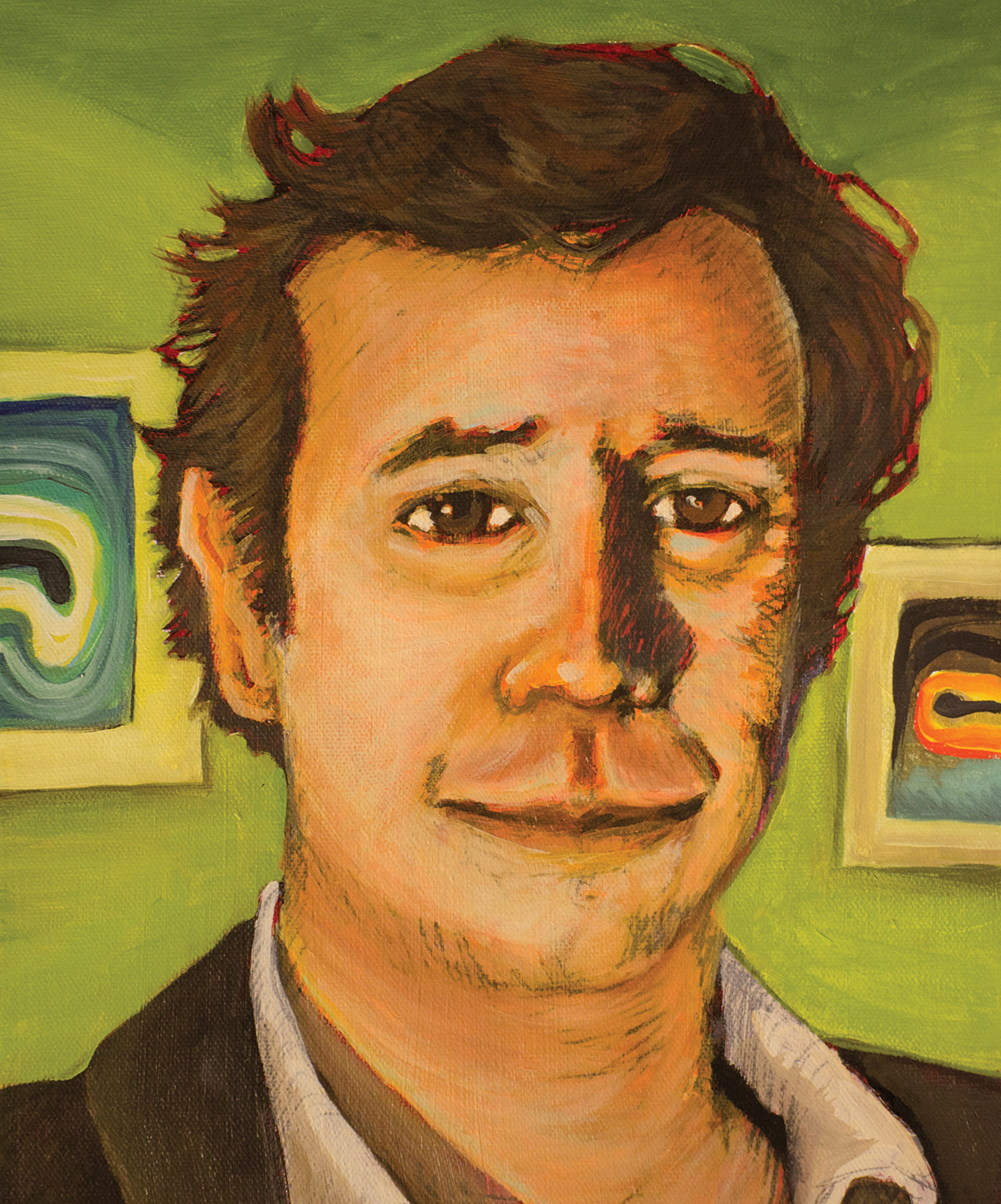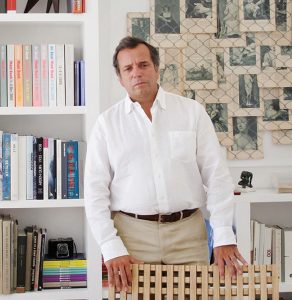 Diego Costa Peuser
Chairman & Executive Director, PINTA Miami Art Fair
Diego Costa Peuser practices the "it takes a village to raise an art fair" approach to designing PINTA Miami. Of course, it helps if your village happens to be full of the world's leading art professionals, and if their views on how to run exhibits align with your goals on how to make them more accessible to collectors and museums. Peuser designed his Art Fair to be more intimate and sought out many of the best minds in the business to promote themes and introduce their practitioners to the public as individuals. Since 2007, the show has focused on pieces created within the last 65 years from the Spanish and Portuguese-speaking areas of Europe, South America and the U.S. An annual appearance in London and New York City is mandatory, but 2014 marks the PINTA Art Fair's first visit to Midtown and its maiden Art Week voyage. For the occasion, Peuser invited 50+ galleries to show at PINTA Miami to encourage interaction, introduce promising work and support scholastic projects. Their internship program for college students is an 8-day Basel Bootcamp, during which participants will learn invaluable lessons from experienced advisors in their field of interest, further increasing the bond amongst art lovers, collectors and casual spectators from all generations.
Get There: PINTA Miami Art Fair; 3401 NE 1st Ave., Wynwood. What To Expect: This expertly curated fair is devoted to promoting Latin American, Portuguese & Spanish art from the last 50 years. Must-Sees: VIP Collector's Preview: Dec. 2, 6 p.m.-9 p.m.; Public Preview Dec. 3, 5 p.m.-8 p.m.; Dec. 4-6 11 a.m.-8 p.m. Dec. 7, 11 a.m.-6 p.m. Want More?: PintaMiami.com.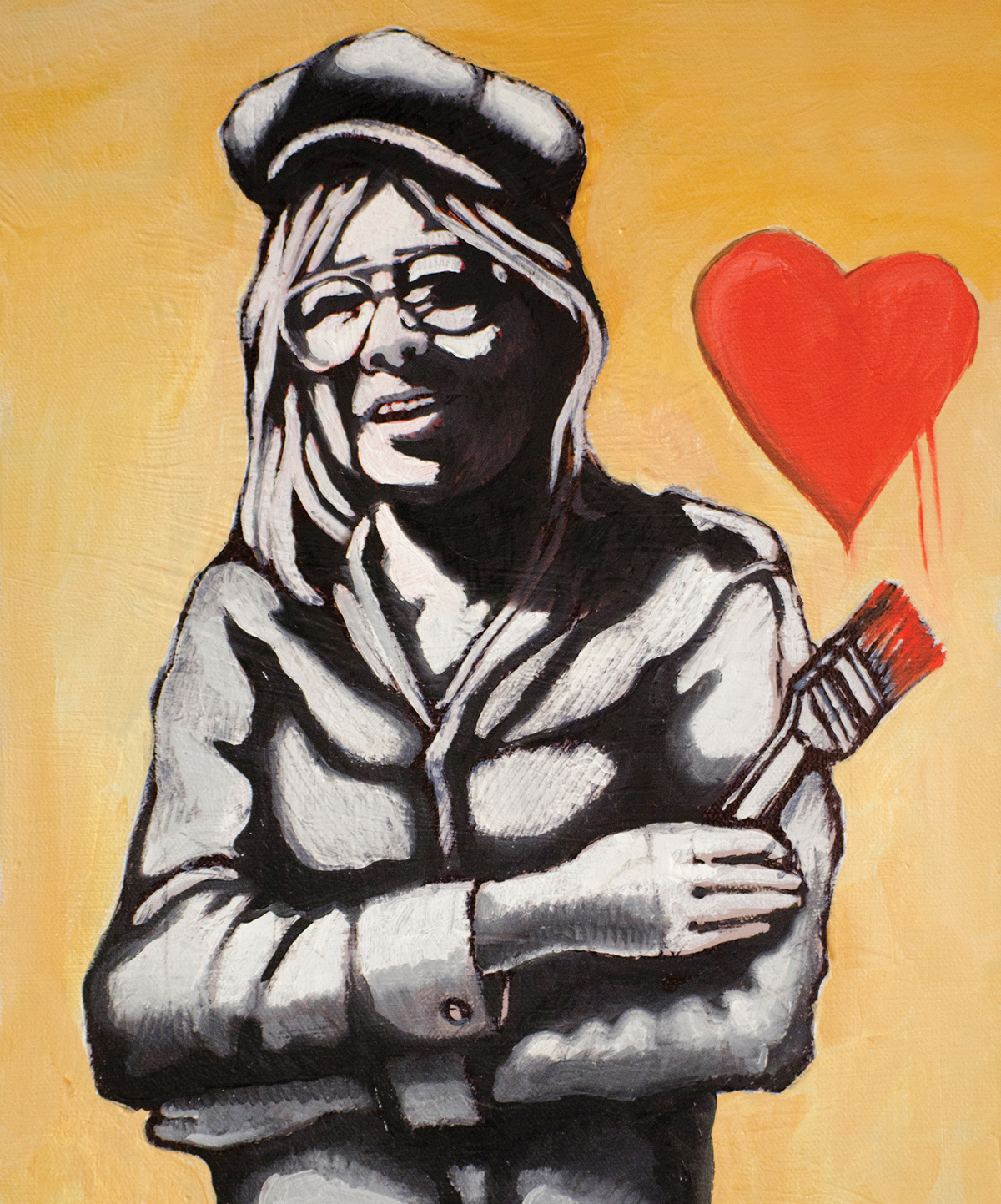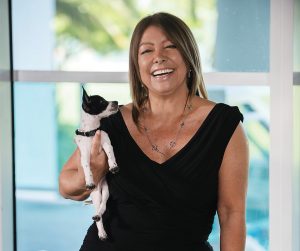 Nina Torres
Founder & Executive Director, Miami River Art Fair
Art Basel Miami started in South Beach and as a result of its success, it enveloped Midtown, Wynwood and 3 years ago arrived in Downtown on the wings of Nina Torres. Her career initially took flight in Mexico City before landing solidly in New York. Torres' reach expanded when she added consulting to her skillset and government and corporate clients kept her buzzer busy. Then with 20 years of experience in the art business under her belt, she finally opened her self-titled gallery in Downtown Miami: Nina Torres Fine Art. With every facet of her operation under one roof, she still wasn't satisfied and like Icarus aimed to soar higher. The Miami River Art Fair, which she self-sponsored, promoted & curated became the sun she ached to grasp in her hands and the culmination of a lifelong dream. A specialist in contemporary Latin American art, she travels from Hong Kong to Hamburg endorsing artists she's passionate about and returns home encouraged by the ability of emerging ones. The Miami River Art Fair invites more than 100 artists from over 30 countries to display their work in the James L. Knight Center's 30,000-sq.-ft. convention space. The Collectors Lounge, Auction House, Stage & Photo Pavilion are housed indoors, while an additional 20,000 sq. ft. of booths and exhibits extends to the scenic Riverfront. During Miami River Art Fair's Vernissage Dec. 4, wine will flow from decanters, the Little Dreams Foundation will put on a stunning performance and 100% of the evening's proceeds will benefit the headliners. In addition, a portion of every auction sale is donated to the charity. Billed as one of the most accessible events during Art Week, Miami River Art Fair offers curbside valet, complimentary shuttle service and access via water taxi, trolley and train. The only thing missing is a helipad.
Get There: Miami River Art Fair, James L. Knight International Center; 400 SE 2nd Ave., Downtown Miami. What To Expect: A Riverfront Art Fair in the center of Downtown Miami Must-Sees: VIP Collector's Preview: Dec. 4, 6 p.m.-11 p.m.; Dec. 5-7, Noon-8 p.m. Want More?: MiamiRiverArtFair.com. — Photos by Eduardo Chacon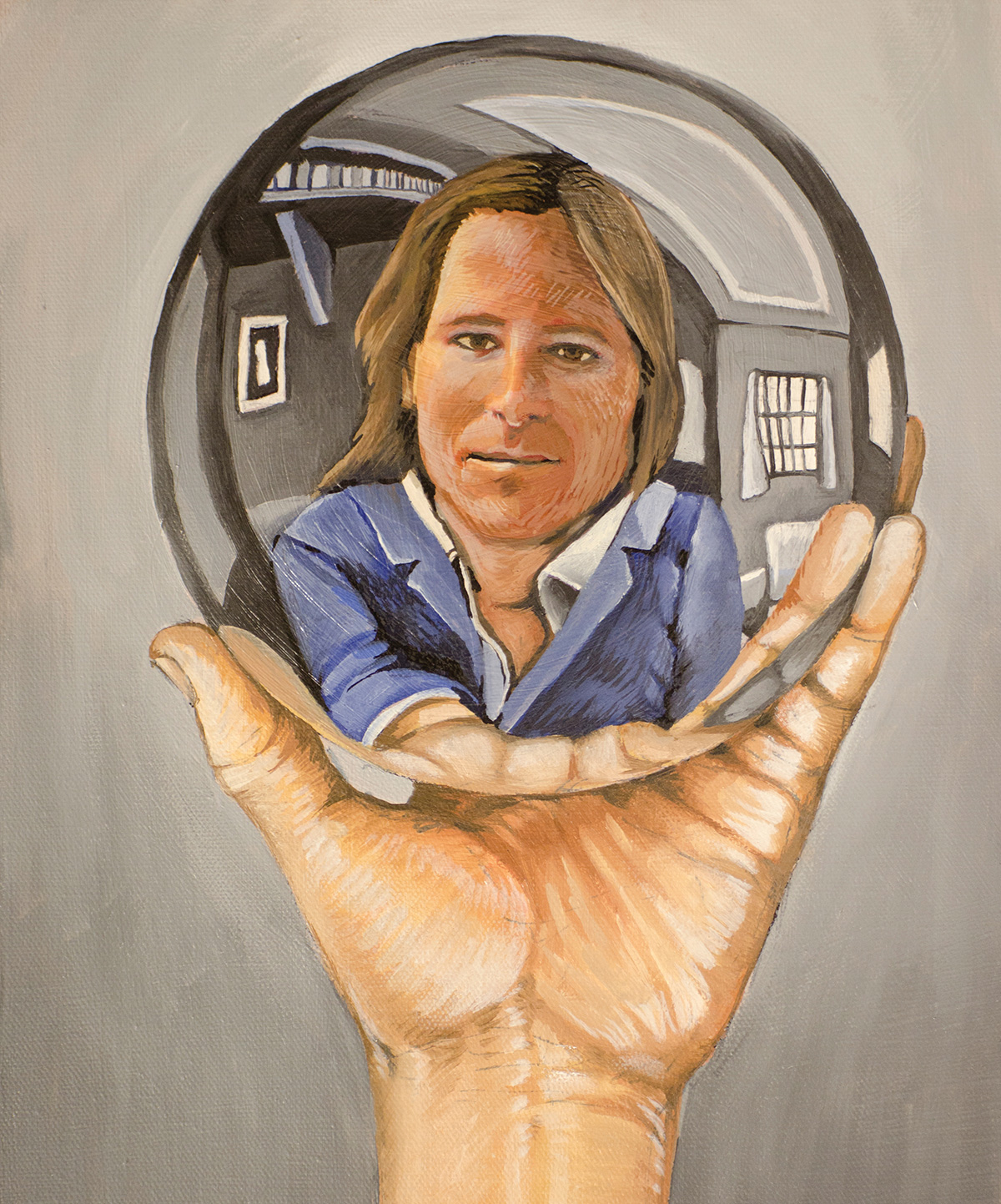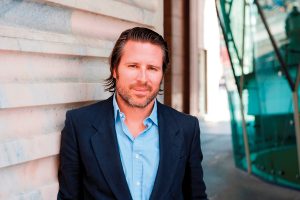 Rodman Primack
Executive Director,
Design Miami
Rodman Primack has a natural sommelier's smirk, like he's holding back on the most monumental wine tip of the century, except he's doing the exact opposite. As Executive Director of Design Miami, he's obligated to introduce his closest contacts in the collectible design world and share the most coveted examples of fine art and aesthetics with them. Primack accepted his position at Design Miami 9 months ago; just in time to plan Design Miami's sister show in Basel, concentrate a year's worth of industry-leading programming into a business week and plan festivities to commemorate a decade of inspired design during Miami Art Week. To replicate his work, you'd have to travel to countless international shows and biennials, acquire the works of the most innovative artists on the planet and seek out top-tier collectors. Even then it might be a blur rather than a fresh and sharply defined collection in a friendly gallery setting. The Design Miami brand serves a public forum to discuss strategy, pitch proposals and participate in a cycle of life that renews craftsmen, connoisseurs and gallerists alike. A brand himself, Primack has had the privilege of aggregating experience from working at Phillips Auction House, Gagosian Gallery, Christie's and the design arm of Architect Peter Marino. Although it just takes place for a single week a year, the effects of Design Miami are far-reaching and intimately impacting.
Get There: Design Miami, 1855 Meridian Ave., Miami Beach. What To Expect: The premier collectibles fair is celebrating its 10th Anniversary of art commerce & culture. Must-Sees: VIP Collector's Preview: Dec. 2, Noon-6 p.m.; Vernissage Public Opening; Dec. 3; 10 a.m.-8 p.m. Want More?: DesignMiami.com.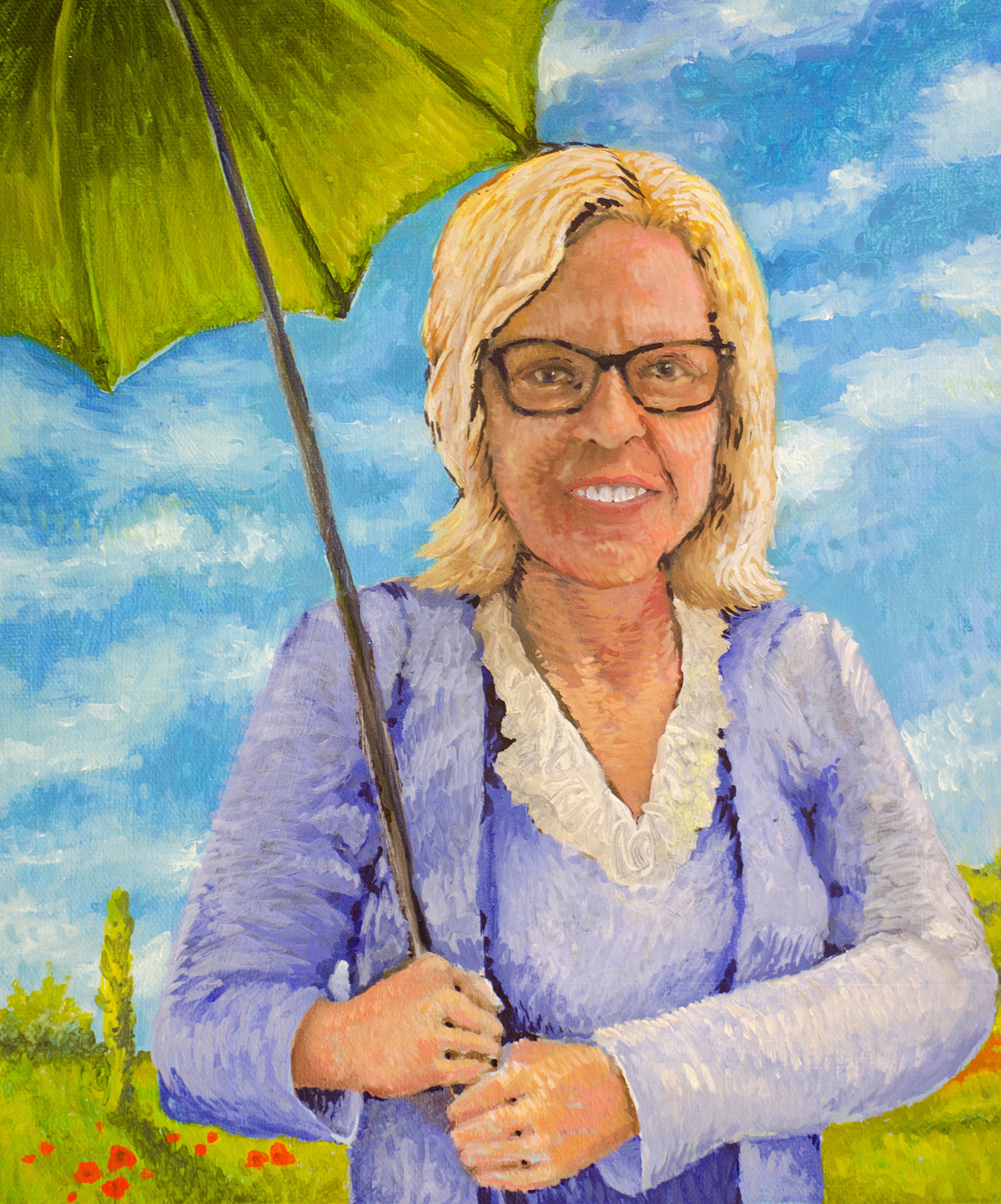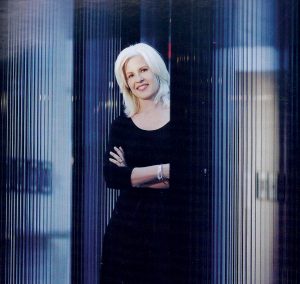 Katherine Hinds
Curator, Margulies Collection @ The Warehouse
Miami native Katherine Hinds studied art while attending Carrollton School, analyzed its structure at Fairfield University and finally decided to make a profession of it while attending Salzburg College in Austria. Her qualifications could have opened doors for her in SoHo or Montmartre, but instead she returned home to break down barriers and build an art scene. Since 1982, she's been doing just that as Curator of The Margulies Collection. While New York and Paris have had long-established creative empires, Wynwood was just a little bean that today has turned into a monstrous stalk. Where there was once an economically depressed industrial quarter, there's now design houses, galleries and ateliers. Since 1999, The Margulies Collection @ The Warehouse has been a multifaceted jewel that shines in the Wynwood Arts District. Since the non-profit organization's aims aren't motivated by money or fetish value, Hinds spends a considerable amount of her time cultivating the collection's philanthropic endeavors. While wandering though the rooms filled with the work of pop-art prince George Segal or anti-elitist sculptor Mario Merz, you may notice how enthusiastic the staff is, the majority of which come from Lotus House. For a collection that occupies some 45,000 sq. ft. and speculators estimate is worth close to $1 billion, the value of life at The Margulies Collection seems to be worth so much more. Visit Hinds and the staff during Art Week and 100% of your admission will benefit Lotus House.
Get There: The Margulies Collection @ The Warehouse; 591 NW 27th St., Wynwood. What To Expect: A top-ranked, $1 billion collection celebrating its 15th year of art education and philanthropy. Must-Sees: Extended Hours: Dec. 1-2, 9 a.m.-5 p.m.; Dec. 3-6, 9 a.m.-6 p.m.; Dec. 7, 9 a.m.-2 p.m.; Special Brunch: Dec. 3-6, 9 a.m.-noon. Want More?: MarguliesWarehouse.com.