Finished in a raven-black coating said to reduce hull temperatures up to 50°F, Olokun is accented by a metallic grey superstructure, making it unique in any harbor. The main deck provides ample room for the owner and guests to spend time in the main salon located aft, or enjoy casual alfresco dining and relaxing in the sun or under the protection of the overhang. Also located on this level is the master suite, set forward and equipped with fold-down terraces to bring the outside in. When guests want to use the water toys, access is provided by two stairways leading to the lower deck's beach club with swim platform and side-loading tender garage. The upper deck provides a magnificent view from the dining area as well as from the Jacuzzi located forward. The hardtop can be opened or closed as dictated by the weather and the guest's desires. Designed to have 5 or 6 staterooms to accommodate up to a dozen guests, the yacht can be operated by a crew of up to 9 residing in crew quarters set aft, ensuring maximum privacy for all aboard. Orokun provides a luxurious base of operations for voyages of up to 4,500 nm at a cruising speed of 17 knots; Tanoka.it.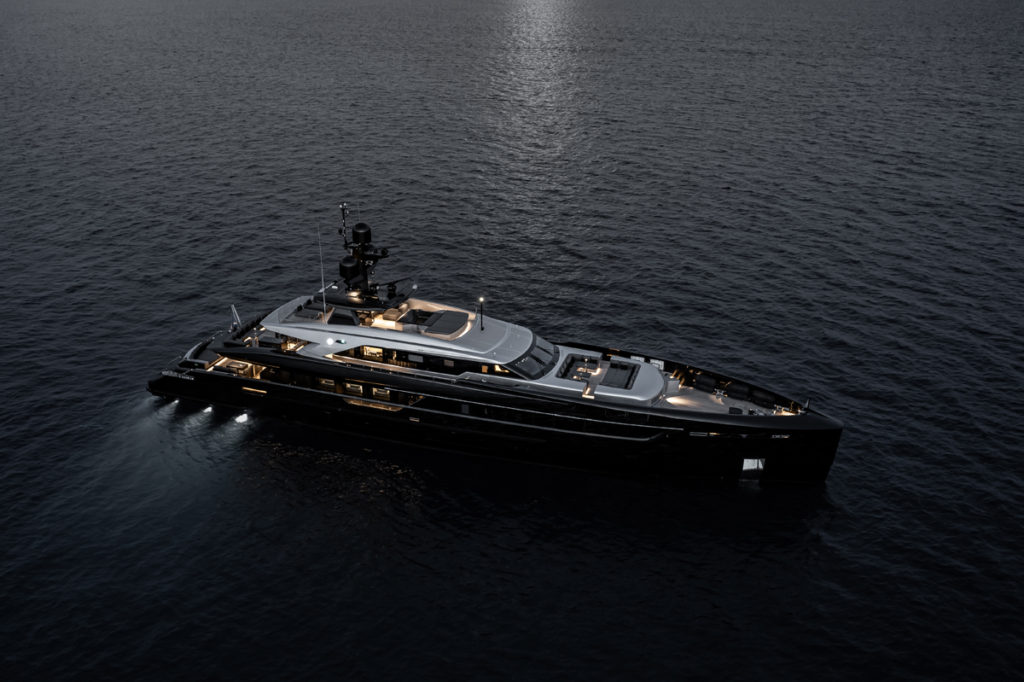 In the west african religion of Yoruba, olokun is the ruler of all the bodies of water and the deepest depths of the ocean.
Olokun is the epitome of a Thrilling, state-of-the-art, world-class nautical experience on the high seas.