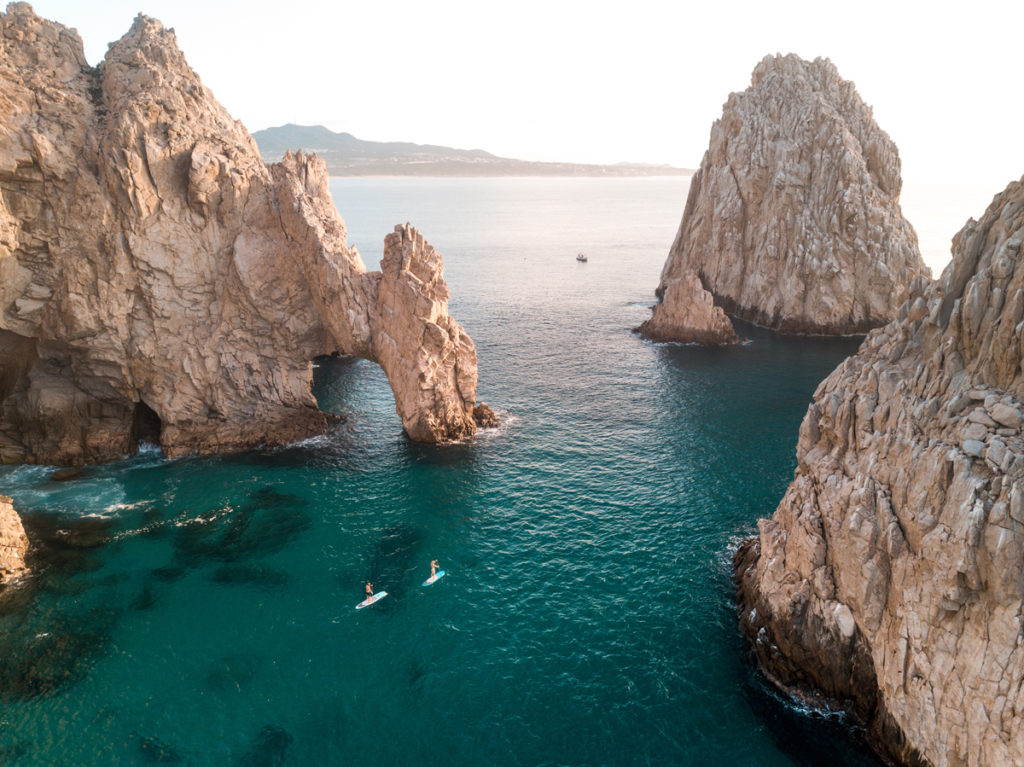 Los Cabos has become more than a party destination, though the hotspot, located on the southern tip of Mexico's Baja California Peninsula, continues to be a resort lover's Shangri-La, and a favorite destination for tan-limbed Hollywood celebrities. Comprised of two differing sister cities, San José del Cabo — provincial, cultural and quaint; and Cabo San Lucas — feisty, lively and fun-fueled. Their common theme: a unique landscape consisting of mountainous red-hued terrain (called tepetate in the native Nahuatl language), palm trees and a cactus-filled desert that caresses the Pacific Ocean and the Sea of Cortez.
The most difficult task you'll have is deciding on the perfect resort in a place famous for high-end stays. If you want luxury, privacy and respite, Four Seasons Resort Los Cabos at Costa Palmas, located in Cabo del Este (East Cape), delivers. This 1,000-acre property sits on the water and kisses the white-sand shores of the Sea of Cortez. Surrounded by orchards, dunes, a golf course and natural flora — the resort is an oasis in the Baja California desert. It's secluded from the tourist corridor and nestled in serenity. All guest rooms include terraces with ocean views; and the first-floor rooms have private plunge pools. For dining options: Estiatorio Milos serves Mediterranean, Casa de Brasa offers a Baja brasserie experience, and Limón is the property's bar and grill.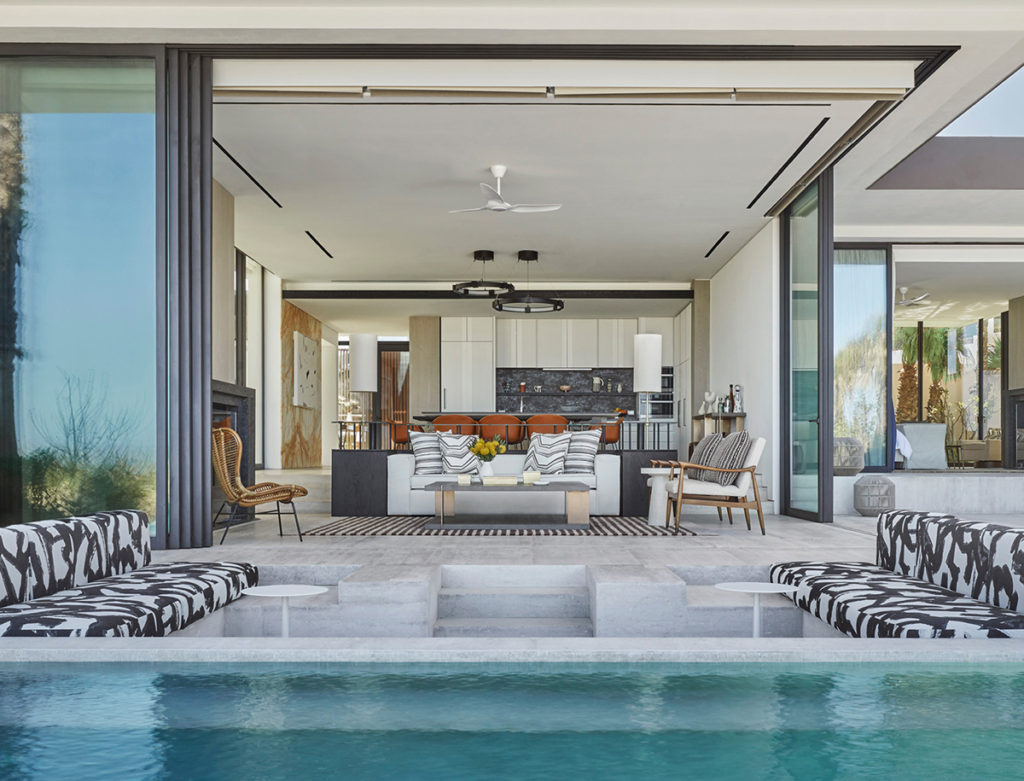 Continuing the theme of "desert tranquility," head to the Oasis Spa for pampering that would not be unusual to a Mexican god/goddess. But if adventure beckons, go off-roading in the desert dunes, sail from the private marina, hike to the nearby waterfall, or snorkel the bio-diverse waters. I can promise you this, the beautiful surroundings and the natural topography of this part of Mexico is mystifying.
Enamored by the wild flowers I encountered on my hike, I arranged to visit a botanical garden. A 10-minute drive from the hotel is Buena Fortuna Botanical Gardens & Living Seed Bank. Kitzia Kokopelmana, a passionate nature enthusiast and preservationist, co-founded the garden 21 years ago. Slender, with a poised demeanor, and styled dreadlocks, she embodies the "Mother Earth" energy. Kokopelmana considers herself an edible landscape designer and kitchen alchemist. In present day, Buena Fortuna has a collection of 3,000+ plants. Visitors can tour the property, sign up for an ayahuasca retreat, or a wellness course.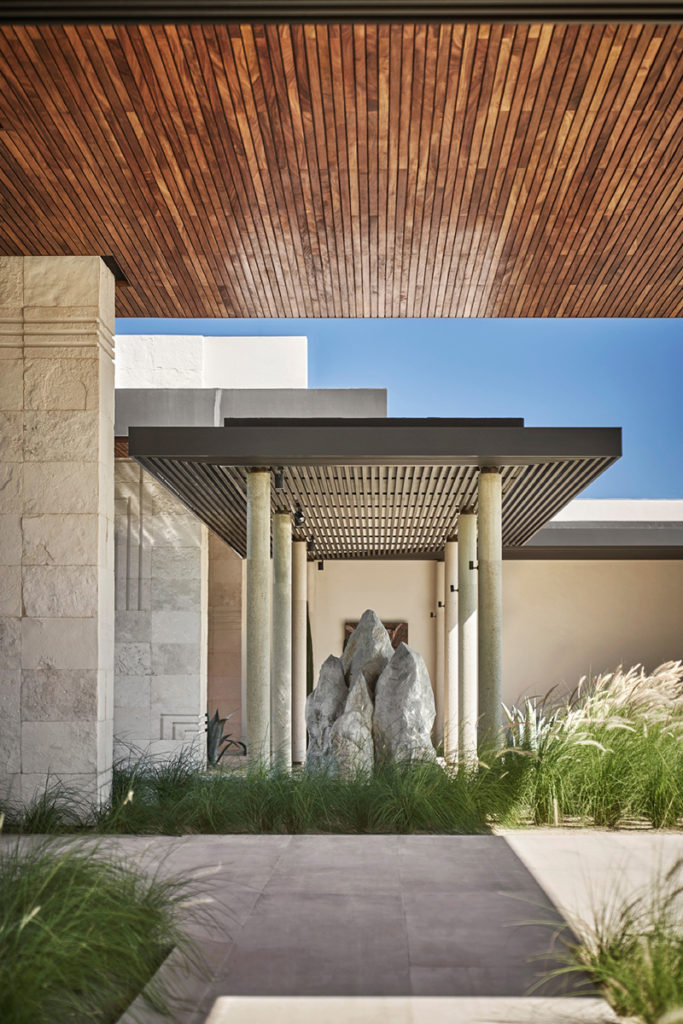 A sunset cruise to The Arch of Cabo San Lucas is always in order. This granite rock formation at the southernmost point of the Baja Peninsula (also called Land's End) is one of the top attractions in Mexico. The landmark divides the Pacific Ocean from the Sea of Cortez. On one side of the Arch, Lover's Beach, and on the other side, ironically, Divorce Beach. If you prefer enjoying the view from land, make sure to reserve your spot at Sunset Monalisa — an open-air restaurant perched on a cliff that overlooks the bay.
While we're on the topic of restaurants, I should mention that I arranged a lunch with Chef Javier Plascencia, the most celebrated chef in Baja California. His newest restaurant, Jazamango, located an hour north of Cabo in the colonial town of Todos Santos, is our meeting place. This cobblestone hamlet, designated a Pueblo Mágico by the Mexican Department of Tourism in 2006, is topping the must-visit list of the style-conscious set. En route to Todos Santos, the chef recommends stopping at Puerto Raiz, a ranch located in San José del Cabo that holds cultural and social experiences, private gatherings and chef pop-ups. The ranch is part of the Nuevo Lujo (New Luxe) movement which is inspired by the honoring of nature while celebrating life. This is another project Chef Plascencia helms, along with co-founder Adrian Vidal Figueroa.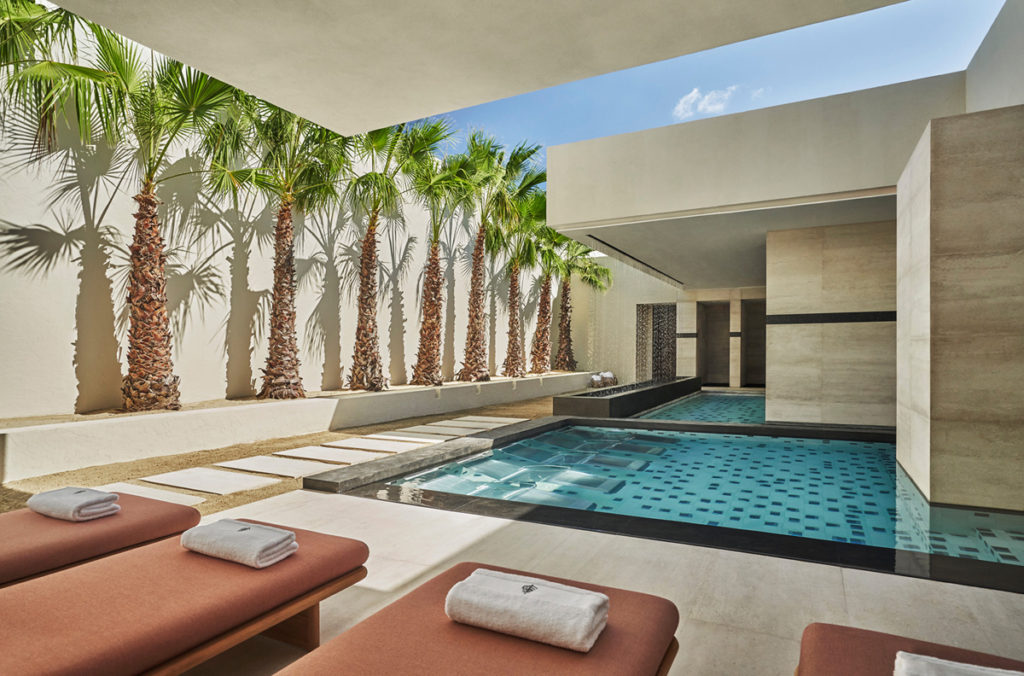 Chef Plascencia is an interesting cross between a '40s Mexican matinee idol and a '70s American rockstar. He's credited for placing Baja Med cuisine on the map. Dressed in a crisp white shirt, jeans, polished Ray-Bans, and with a wide grin, he escorts me to the coveted table of his Jazamango restaurant. The open-air establishment has panoramic views of "la huerta" (the organic garden), and the smell of leña (firewood) and rosemary lingers in the air. We fall right into conversation while sipping on spicy tequila cocktails, locally made burrata and aguachile (similar to ceviche).
Jazamango is legit farm-to-table — the restaurant's garden is the source of 70% of the food served. It's what Chef Plascencia, along with other chefs from the region are working toward: true sustainability. We discuss music, his upbringing in San Diego, and his next travel plans before he motions the waiter over. "Bring the grasshoppers," he announces. I don't mutter a word, and find myself mimicking his actions. Grabbing the tiny grasshoppers, I sprinkle them on my fresh-caught fish, and go in for the bite. There's a nice crunch to them with a pop of lemon that follows. They're so unexpectedly good, I grab more of the little buggers. As the day ends, and the sun begins to set, I realize when I embarked on my adventure in Cabo, eating insects wasn't part of the deal. But then I remember, it's not every day a gal gets to visit a "magical town" to enjoy lunch al fresco with a famed chef — I can give or take a few grasshoppers!