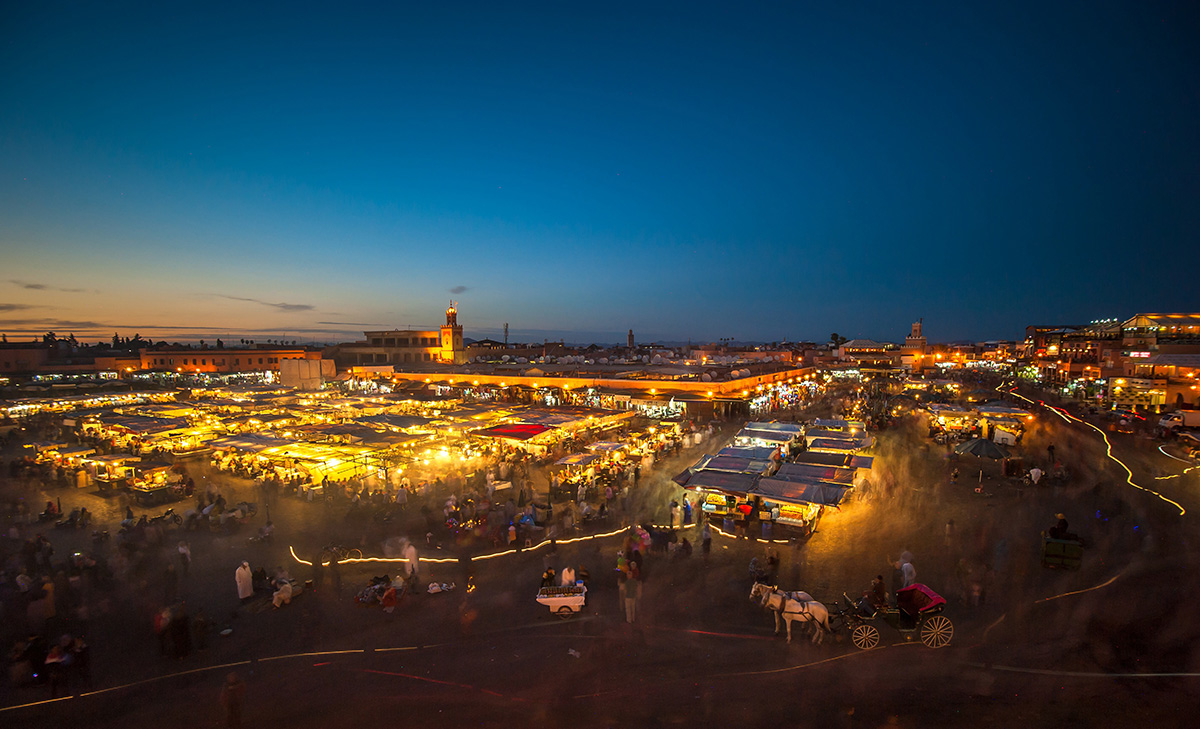 Right out of a cloak and dagger-themed movie from the 1930s, consider George Orwell's description of the historical Marrakesh: camels, castles, palm trees…brass trays and bandits. This city, situated in the northern African country of Morocco, runneth over with an exotic mixture of mystery, luxury and allure. It's become an obligatory stop for sun-seekers and jetsetters alike.
The city is divided into the new and modern, the old and historical districts: Agdal, Guéliz and Hivernage which are newer, and of course, Medina, the old city. Agdal is just on the border of the hotbed of action and a 10-minute drive from the airport. It's an area dedicated to large resorts, shopping centers and golf courses. It caters to the westernized tourists that seek luxury on a grand scale, as well as privacy.
In the Guéliz quarters, you'll discover the heart of what is modern Marrakesh, the main passage known as Avenue Mohammed V. This is where you'll find the city's pulse and where the stylish shops, restaurants and cafés are located. Nearby, Ville Nouvelle is the center of activity. Make sure to visit the fountain of Pace De La Liberté; Place 16 Novembre, by the main post office; and Place Abdelmoumen Ben Ali, the epicenter of Marrakesh's hip shopping zone. Dusk in this city reigns regale, with a golden fire hue that melts over the horizon. Taking in twilight along the Avenue Mohammed V that runs from Guéliz to the Medina, you can see the Koutoubia (the largest mosque in the city, built in 1147) rising in the distance with the Atlas Mountains as a backdrop.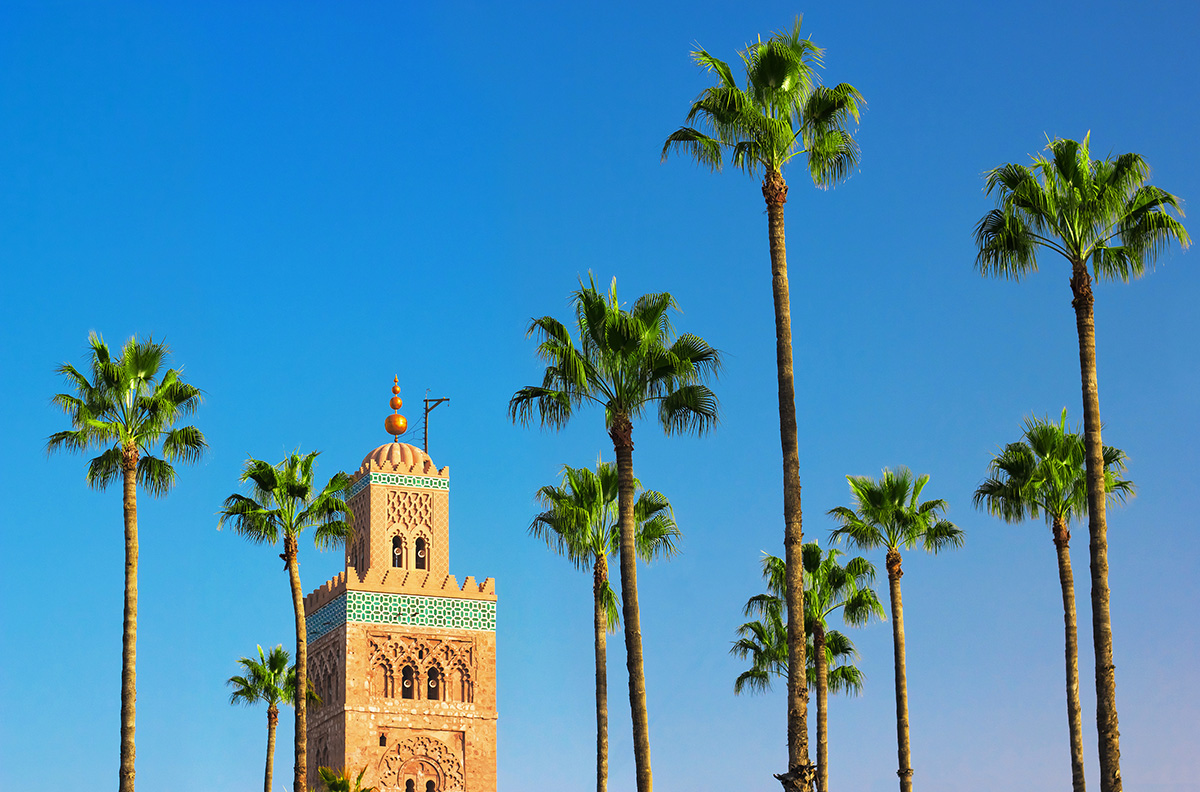 While there, you must stop at Le Grande Café De La Poste for afternoon tea, and at La Creperie de Marrakech for crepes, of course. When it's lunchtime, local favorite La Cuisine De Mona serves up Lebanese fare. Dinner at Kechmara is something you'll enjoy thoroughly with its modern décor and traditional Moroccan dishes of couscous and bestilla. Once you're ready for a nightcap, only the granddame of this city will do, La Mamounia Hotel, built in 1923. It was restored to its full glory in 2009 by Parisian designer Jacques Garcia — a process that took over 3 years. The views of the city from this rooftop will cast a spell on you similar to that of a snake charmer's at the bazaar.
The district of Hivernage is considered the new town, and it's about a 20-minute walk from Medina. With tree-lined broad avenues, you'll find luxury hotels, cafés, fashionable boutiques and a prominent nightlife. For traditional Moorish food accompanied by bellydancers and fire-eaters, Le Comptoir Darna is perfect, as is Jad Mahal. If you're looking for a low-key restaurant with good French food, Le Chat Qui Rit serves up great options within a quaint bistro.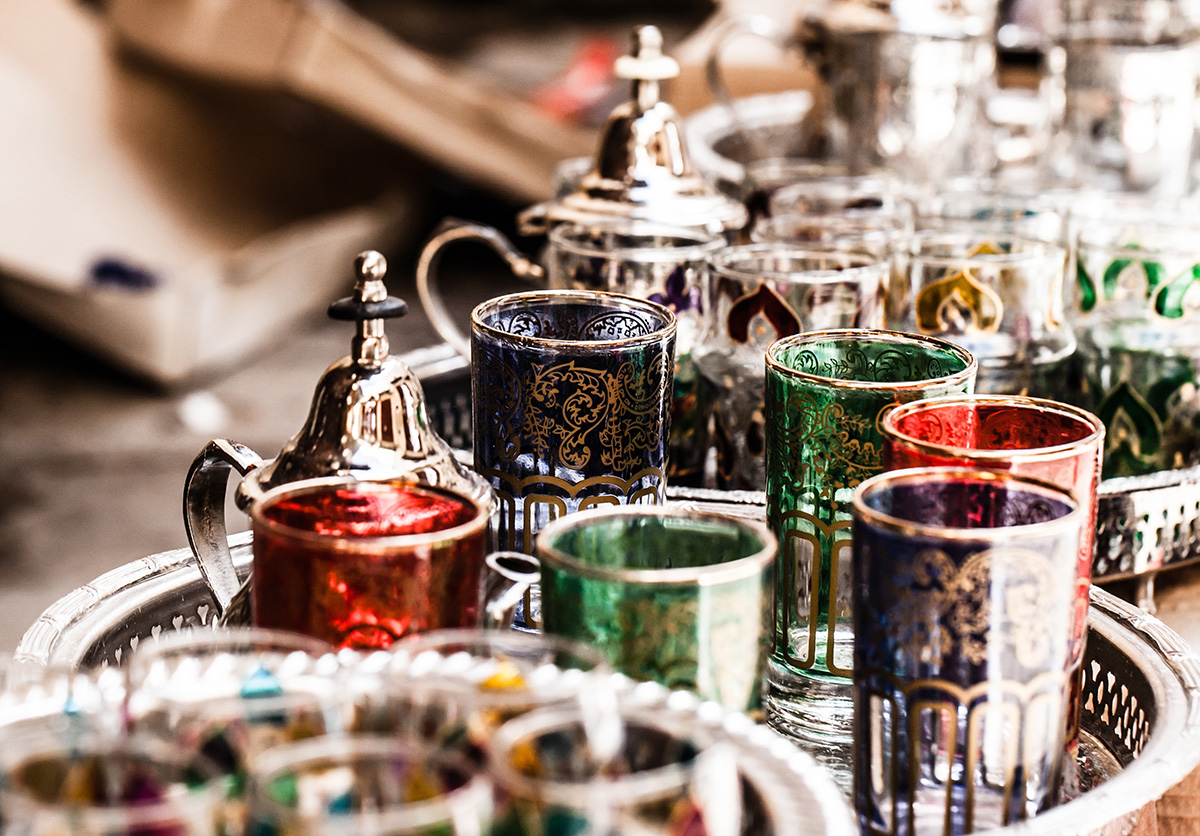 Perhaps the most recognizable part of Marrakech, the tangerine & pink-walled Medina, the old city, is where you come across the riads, spice markets and the labyrinthine bazaars with their narrow streets scurrying with artisans and street urchins. Wander around the endless maze of markets in Jemaa El Fna, as monkeys cajole wayfarers into taking pictures with them while their owners stand guard, awaiting their 10 dirhams. Here, snake charmers play their flute-like instruments, calling forth cobras and vipers. Fruit of all colors and ripeness are displayed. Incense looms thick, suspended ghostlike, in the air, and a network of souks sell everything from customary apparel, tea sets, fresh herbs, grains, ointments and gargantuan olives to traditional tangia. The latter is a time-honored Moroccan dish comprised of seasoned meat cooked in a clay pot for over 24 hours that must be savored for oneself, or you can't truly say you've experienced this city. The meat is so tender, it sensually slides of the bone and willingly dives onto your plate. It's meant to be eaten with your fingers and scooped up with dipping bread.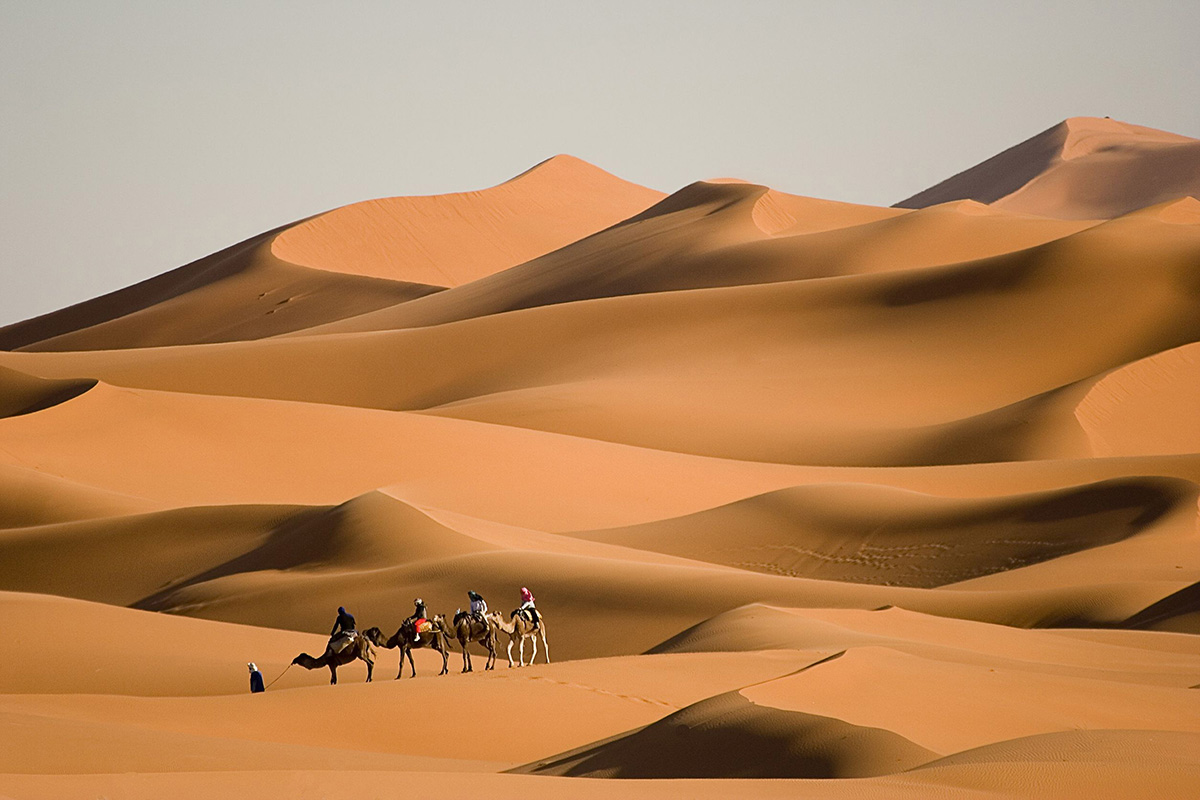 The further you venture into this part of town, the more you're drawn in. Every section has its own specialty, and everything is sold here — carpets, spices, baskets, kaftans, street food, magic herbs…you name it, they have it. As you're wandering around, a peculiar sensation takes hold…as if at any minute you'll run into Indiana Jones, or somehow, make a purchase of a magical carpet. And both, I assure you, are plausible options. There's a sense of adventure with a slight tinge of peril.
Even for those with less active imaginations, the excitement is palpable. This is a place, suspended in time, with plentifully storytellers, oracles and soothsayers. It's where modern and luxury intimately co-exist with desert and antiquity. Writer Tahir Shah describes it best: "I believe that Marrakech ought to be earned as a destination — the journey is the preparation for the experience. Reaching it too fast derides it, makes it a little less easy to understand." When this city calls to you, and it will, you'll know the time has come to embrace it, and you'll be ready to take a passage into this special corner of the world.
Authentically Moroccan
Check out our suggestions for musts to experience when wandering around Marrakech, one of the most breathtaking and exciting areas of Morocco.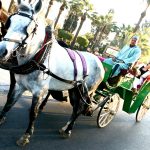 Calèche Ride
When in town, make sure to experience a horse-drawn carriage ride through Medina. It's an enjoyable way to see the city up-close, plus it offers a perspective you just can't get on foot.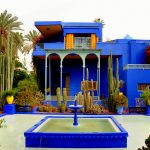 Jardin Majorelle
This is designer Yves Saint Laurent's electric blue villa and gardens. It's a staple of Marrakech. The garden is open to the public and offers an abundance of photo opps all day long.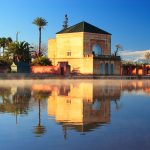 Menara Gardens
At the foothills of the Atlas Mountains, surrounded by fruit orchards and olive groves, the Manara Gardens are a perfect escape from the hordes of tourists and will have you feeling re-energized.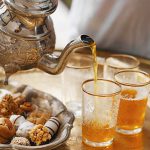 Tea Time
Visit one of Djemaa-El-Fnaa's cozy rooftop café to enjoy a warm cup of sweet Moroccan mint tea as you take in the bustling view of the market while meeting and interacting with residents and visitors.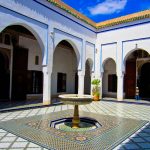 Bahia Palace
Carefully restored and a prime example of Moorish architecture, Bahia Palace was once owned by former African slave, Abou Ahmed, who rose to power and became grand vizier to the Sultan.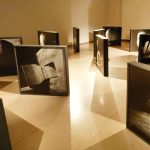 Artistic View
With a panoramic terrace, Maison De La Photographie has the largest collection of vintage Moroccan photography that includes 4,500 photos, 2,000 negatives and 80 documents dating from 1870 to 1950.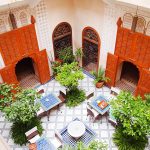 Traditional Riad
There are many resorts and hotels in Marrakech, but none will make you feel like you've traveled back in time to a distant land, and woken up in a palace, like the sensation of visiting a traditional riad.