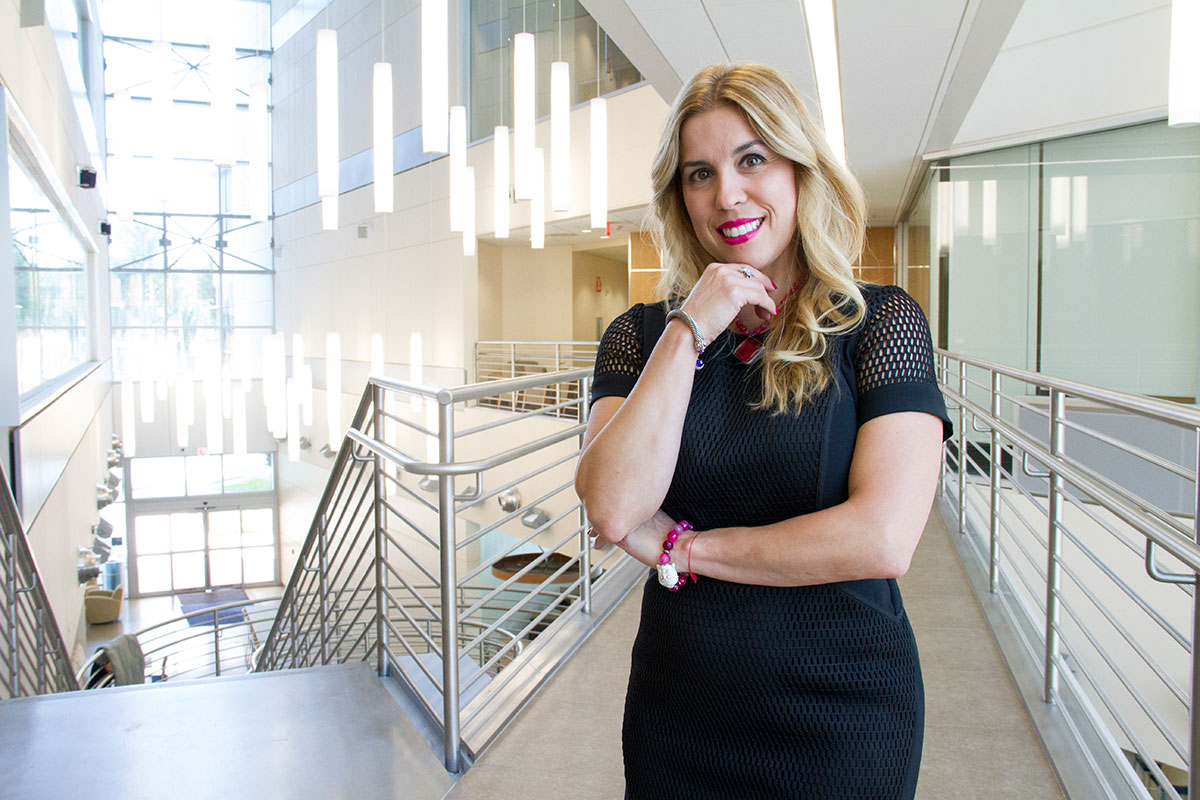 The question isn't whether or not you're a leader; the question is how will you lead? Leadership styles can impact health, personal relationships, overall wellbeing and a company's quarterly figures. But how do you know if you're a mindful leader and how do you determine if your actions, or inactions, are impacting your team's performance?
Monique Catoggio, CEO of Illumined Life Leadership, works at the intersection of leadership and whole-life mental status. She has dedicated her career to developing leaders and teams while helping them hone in on their strengths and increasing their self-awareness.
"Coach Mo," as her clients have affectionately nicknamed her, helps professionals and leaders illuminate what makes them unique, what lights them up, what ticks them off and what doesn't make them feel quite right. On any given day, she could be working with individuals, small or large teams or motivating a crowd as part of a conference or workshop. Her role is similar to that of a detective; only she focuses on the mind, body and soul to help clients uncover their strengths and stressors while helping them lead their energy in the right direction.
Leveraging insights she gains from a battery of assessments, Catoggio teaches individuals to consciously choose to use their energy to influence and impact others to yield positive results for themselves, their organization and its stakeholders. "We all have 100% of our energy available to us in each moment, but most of us have that energy stuck in our thoughts, emotions, places, people and uncontrollable situations; We can't lead others, and we certainly can't lead ourselves, if we're not living and leading consciously," she says. "We must be fully aware of where we are putting our energy and keenly understand how to get it back and place it where it needs to go."
Generally, when leaders are not mindful, it's because they are focusing their energy too heavily on themselves. Oftentimes, they may only focus on the outcome and not on how the outcome is accomplished — they don't always see the bigger picture or place importance on new and different perspectives. Mindful leaders are very in touch with their thoughts and feelings and how they drive the outcomes in their lives. They create strategies and mindful practices for themselves that allow them to re-group their energy when they are under stress and can better control their emotional reactivity.
In the end, Catoggio believes that we can and should be active in designing the kind of leaders we want to be and the impact we want to make through our energy exchanges. "As a society, we are awakening to the understanding that there's a better way to operate and to live; that work must be a meaningful extension of our lives so we can remain healthy and happy at work, while continuing to grow and expand personally and professionally;" IlluminedLifeLeadership.com.