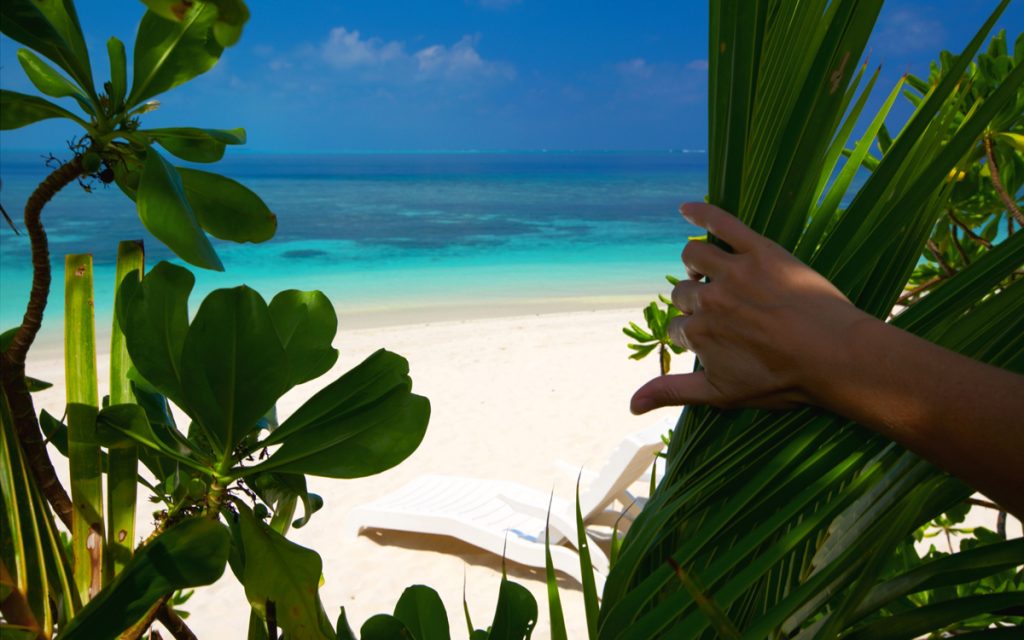 When Christopher Columbus made landfall on San Salvador in 1492, he was greeted by the Lucayans who had been there since 500 AD. Had the tribespeople known they would be exposed to deadly diseases and be used for slave labor, they might not have been so welcoming. About 150 years later, a group of Puritans established the first permanent settlement in the Bahamas when they arrived on Eleuthera. The Puritans' bingo games were soon interrupted by the roar of cannons when pirates began preying on the steady flow of treasure-laden Spanish ships passing by. Fast-forward to the 1980s, and a new breed of pirates arrived on fast boats packed with all sorts of illegal surprises making midnight runs across the Gulf Stream to South Florida. To add to the intrigue, strange lights in the water and the skies have been reported and a large number of boats, ships and aircraft have mysteriously vanished without a trace, earning the region the name "Devil's Triangle". Happily, the only pirates left in the Bahamas sell timeshare condos and GPS navigation makes getting lost impossible and the only aliens are us.
The 229 islands, 661 cays (small islands) and 2,387 islets (really small islands) of the Bahamas offer something for everyone. The capital city of Nassau has a grand casino and manicured golf resorts, while in the Out Islands fresh water is collected in cisterns and electricity is a "maybe tomorrow" thing. With so many islands there are too many to fully cover in this limited space, so consider this piece as more of an "appetizer."
There are two ways to get to the Bahamas: by plane or by boat. Scheduled flights make it easy to get to the larger islands, while float planes out of Fort Lauderdale splash down a few feet from the docks of Bimini's Big Game Club in what is absolutely the coolest way to arrive. Charter flights and private aircraft allow access to many more islands with airstrips, some of which were built by drug smugglers and often marked by wrecked aircraft off to the side or in the adjacent waters.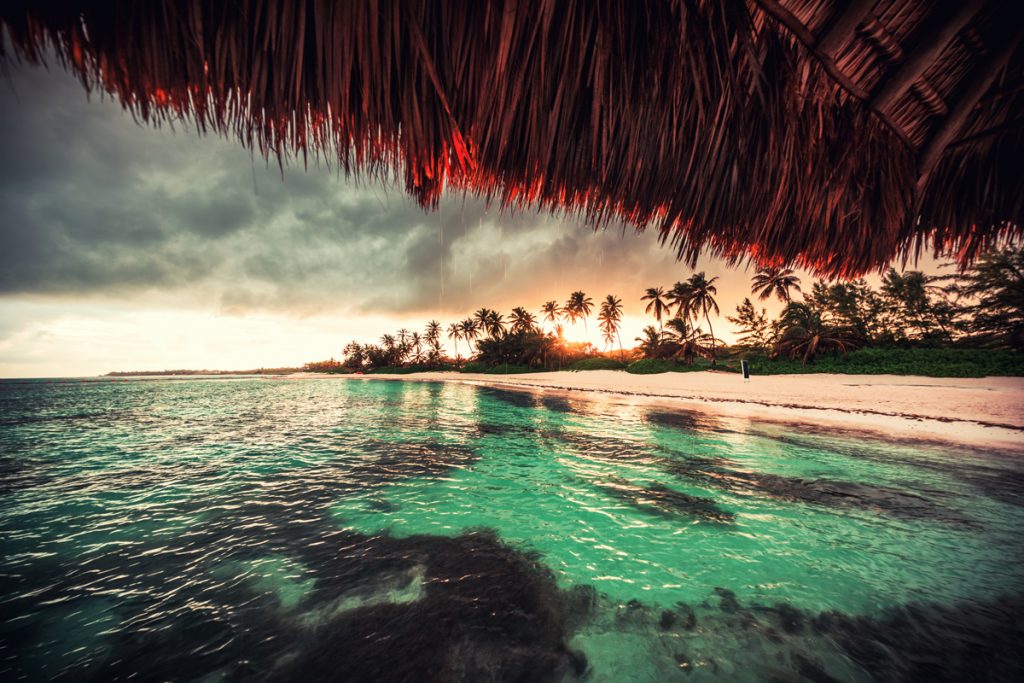 Cruise ships and fast ferry boats make the crossing in a few hours, but the more adventurous travelers arrive in their own boats. If you are amongst the lucky latter, head east from Miami and follow the planes overhead; you soon see Bimini shimmering on the horizon. Using a chartplotter would be an even better idea. Regardless of how you go, make sure every person in your group has a current passport. The days of passing through Customs with just a driver's license are long gone.
Traveling aboard your own boat provides access to the best of the Bahamas. The ideal time to make the crossing is during the summer, keeping an eye on the weather to avoid running into a hurricane 45 miles east of Miami, Bimini is the preferred best place to clear Customs. By clearing as soon as you're given the OK, you can legally begin to fish, and your clearance will include a fishing license. The Bahamians are justifiably protective of their natural resources, so unless you want to spend time in Fox Hill Prison, do not fish in the Bahamas without a Bahamian fishing license! On land, remember to drive on the right when operating a car, moped or golf cart.
North Bimini is home to the Big Game Club and many newer resorts. South Bimini is the older, more sedated area, where you can visit Ponce De Leon's Fountain of Youth. The Customs station on North Bimini is also a great place to clear Customs and snack on conch fritters. After lunch, hop aboard your vessel of choice to see the Bimini Road, possibly a remnant of the lost continent of Atlantis, which can be found just offshore in a refreshing 18 feet of crystal-clear water.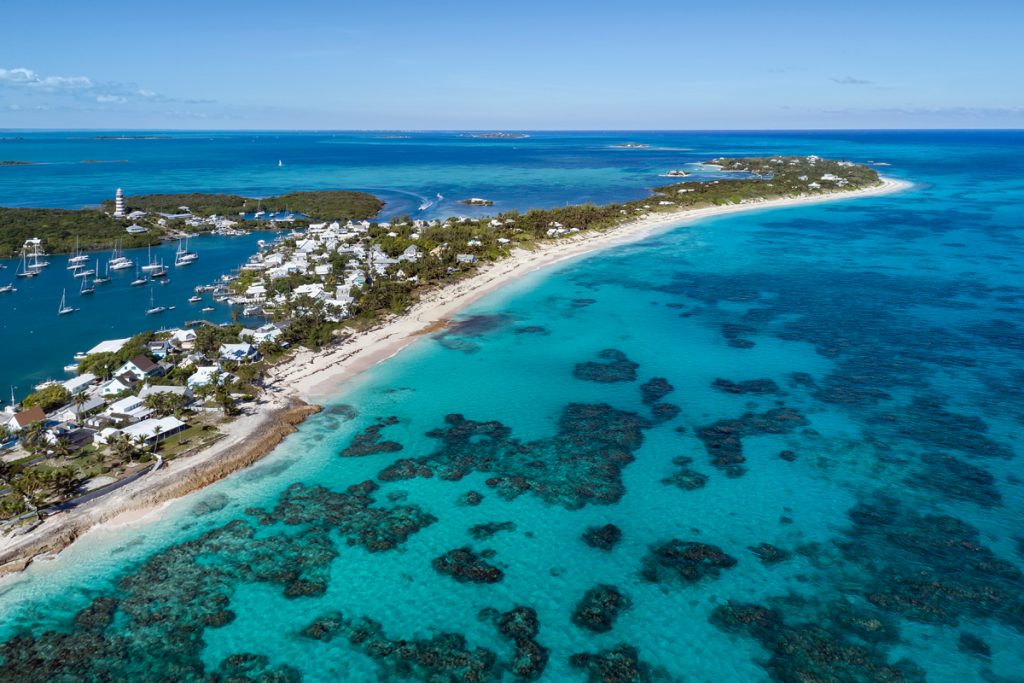 What's more, Bimini is well known for its fishing grounds that include areas off the islands as well as flats inland that are full of bonefish and other prized species. Get a local guide and you'll soon have a full fishbox. When you want to explore by boat, head around the island to find "The Concrete Ship," a partially-submerged shipwreck that served as a target for Navy fighter planes; the waters still offer up brass ammunition casings as souvenirs.
North of Bimini is New Providence and the capital city of Nassau with its casino, modern hotels, great restaurants and the Straw Market shopping area just adjacent to the cruise ship docks. It's hard not to enjoy the Abacos where you can visit islands inhabited by swimming pigs, dive in a James Bond movie grotto and see the sky darkened by hordes of parrots. When you're ready to get back into air conditioning, head to Paradise Island, home to the Atlantis Paradise Island Resort, casinos and a year-round Spring Break buzz.
Andros Island is the largest landmass in the Bahamas yet it is largely uninhabited, making it a great place to get away from it all without going very far from home. The incredibly colorful settlements of Andros Town and Congo Town have lodging ranging from full-service hotels to basic B&B options. Like the rest of the Bahamas, the fishing is great but the diving is superb as you glide over the 3rd-largest reef in the world, swimming cheek-to-cheek with sharks, groupers, manta rays, snappers and barracudas. After a day of diving, check out North Andros' dense forest and mangrove swamps.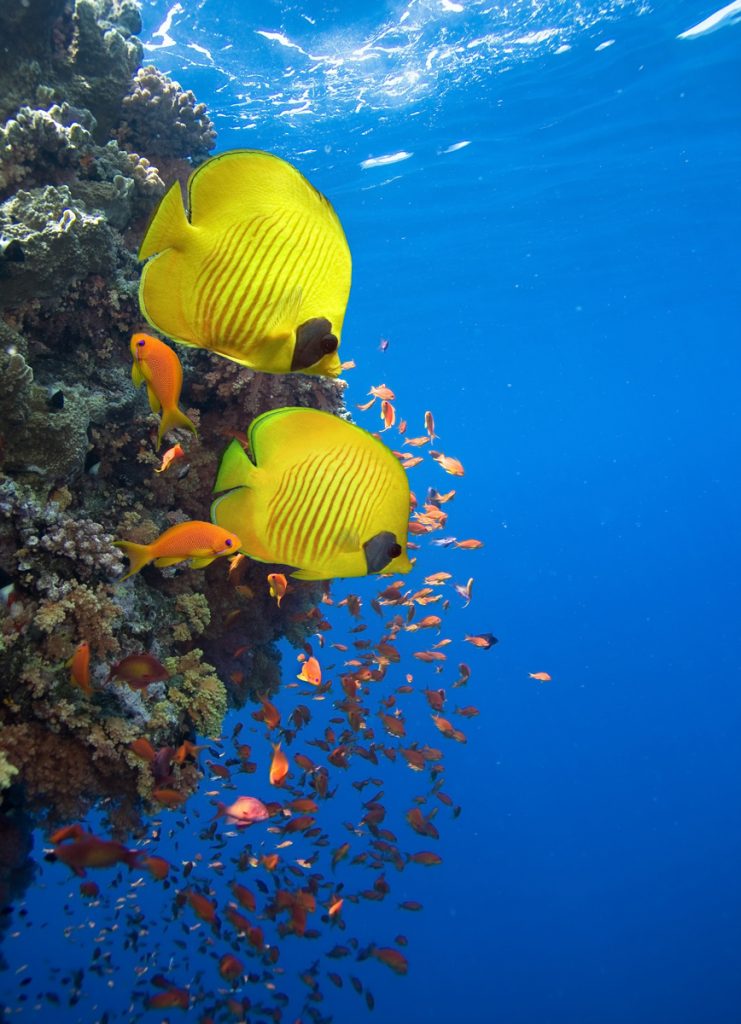 Heading south-ish from Bimini takes you well off the beaten path. Venture all the way out to San Salvador, where Columbus first made landfall in The Americas. He and his crew would have loved the Club Med that is there now. These islands and cays are sparsely populated, which is why explorers need to be self-sufficient in food, fuel and overnight lodging. In fact, you could spend many years exploring the Bahamas without seeing it all, or you can find your bliss on one island. Whether you want to indulge your piratical urges or lounge in a resort swimming pool, there's no shortage of bliss in the Bahamas.