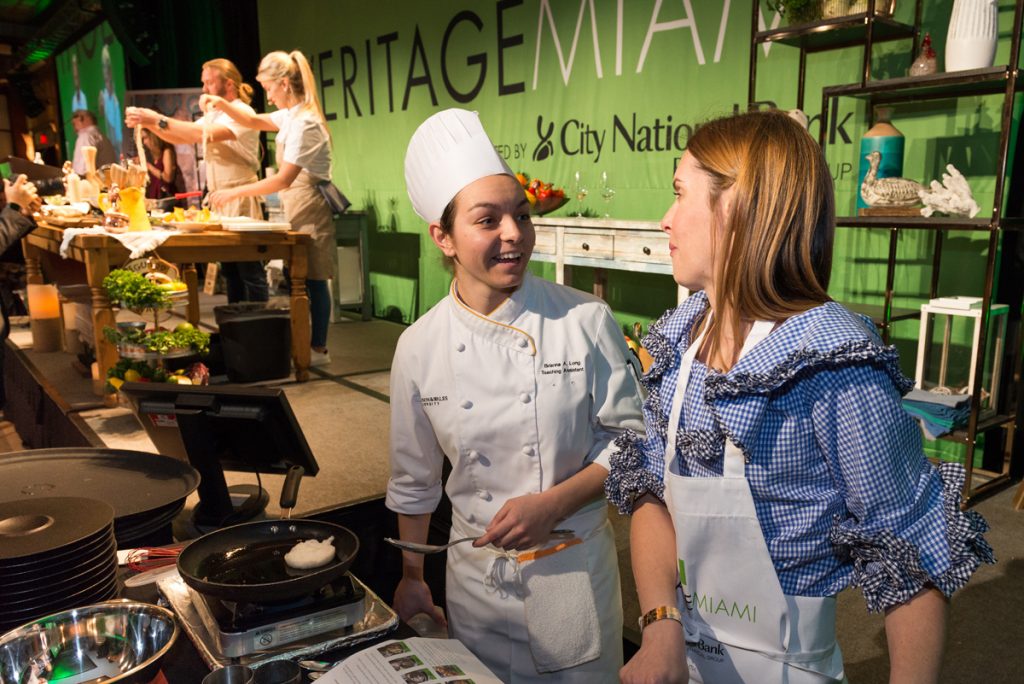 Delectible Interaction
The ultimate good time for foodies, the Interactive Dinner allows more than 600 energetic guests to don cooking aprons and toques as they prepare a 3-course meal right at their table under the direction of James Beard Award-winning Chef Fabio Trabocchi. It's a not-to-be missed opportunity on March 15; VeritageMiami.com/Veritage-Event/Interactive-Dinner.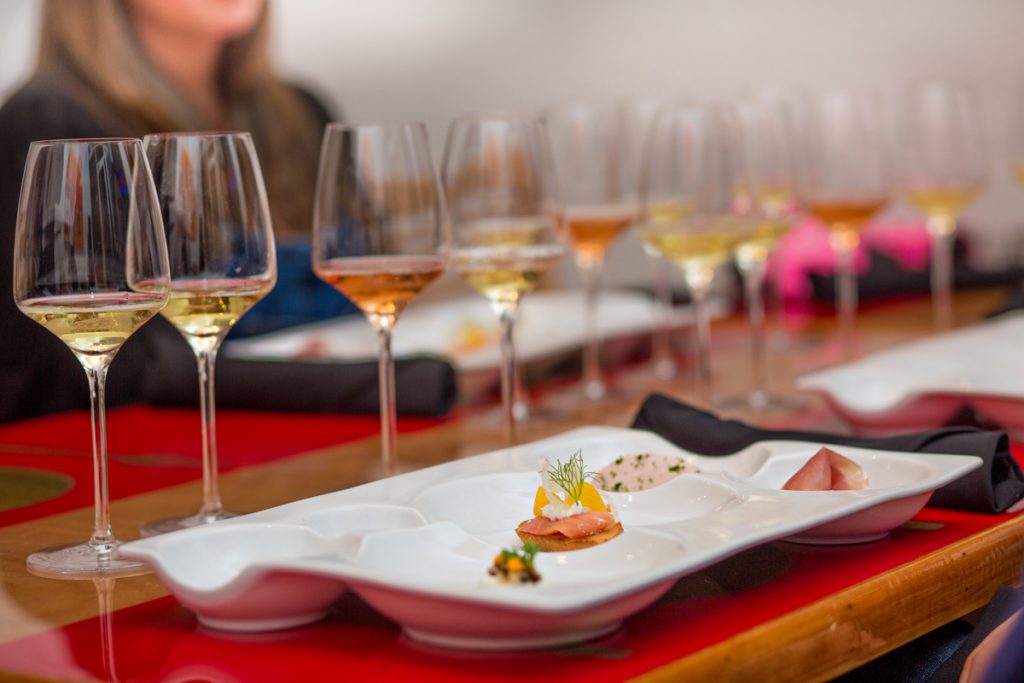 Perfect Pairing
Learn introductory pairing while exploring the 5 taste receptors with Antonio Braschi, owner of Costa Med Bistro + Wine and Stefano Campanini, owner of Wine By The Bay at the Miami Home Design & Remodeling Show's A Taste-Full Experience. The pairing demo is presented in partnership with Brickell Magazine and Key Biscayne Magazine. Seating is limited; Mar. 3 at 3 p.m.; HomeShows.net/Seminars.html##PreRegister.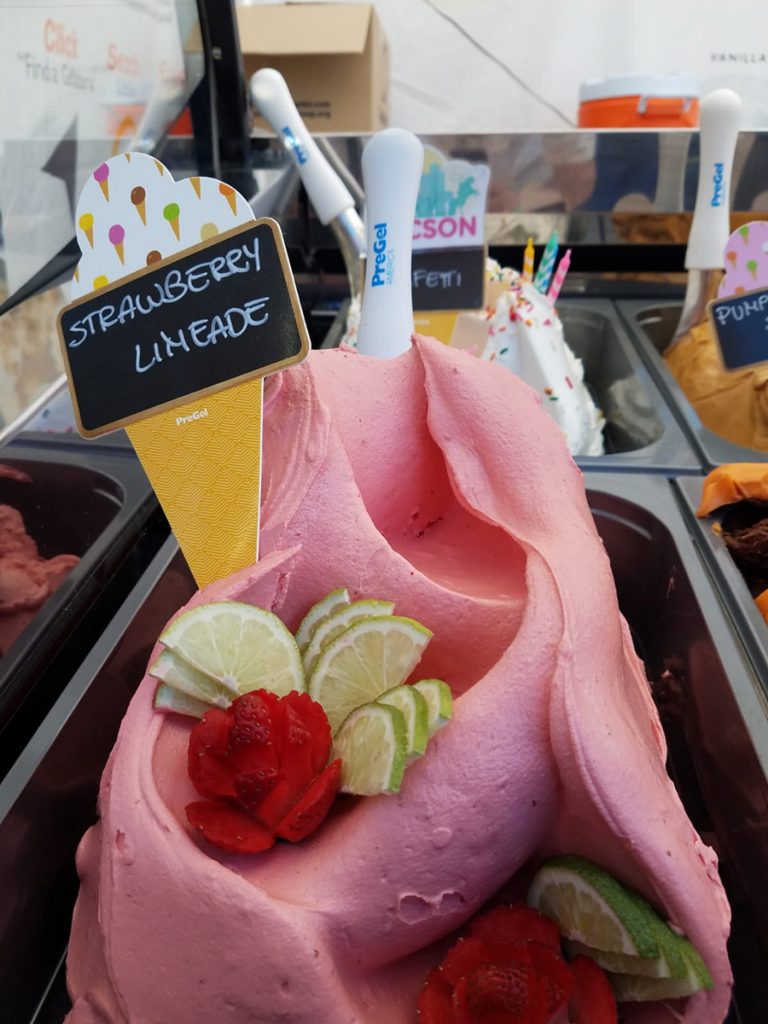 Tongue Treat
All the gelato you can eat in one day. We're already drooling in anticipation, but will have to wait until Mar. 16 & 17 when the 2019 edition of the Gelato Festival America returns. The event challenges chefs to come up with their own original flavors to the delicious benefit of attendees and the discerning tastes of the judges; GelatoFestivalAmerica.com/Ticket.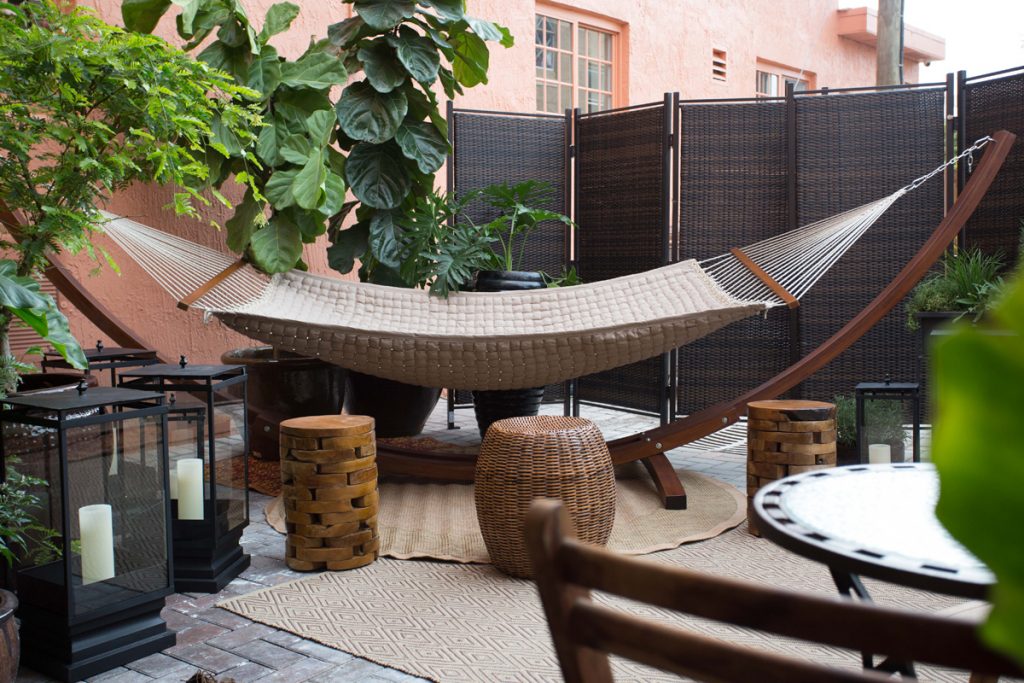 Immersive Experience
Little Havana's first boutique hotel, Life House, is experience-driven, locally-rooted and accessible to everyone. Just minutes from Calle Ocho, it boasts 33 rooms, a living room-styled lobby, library and co-working space, courtyard garden, and opening soon, a veg-forward café, Parcela, featuring Cuban-inspired breakfast, lunch and dinner, beverages and bites. A rooftop bar and restaurant is scheduled to open this spring; LifeHouseHotels.com.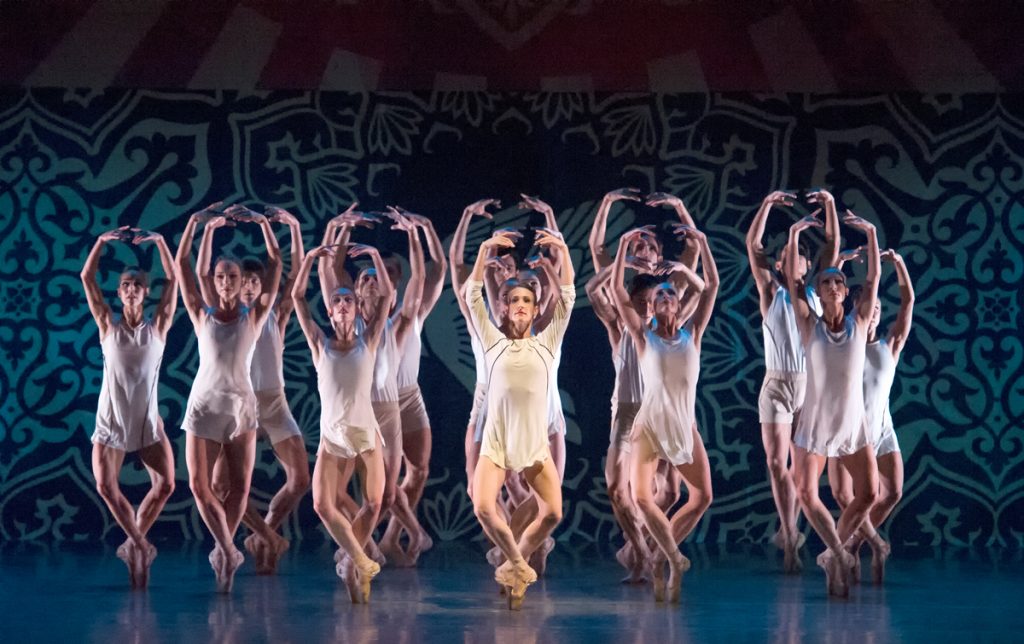 Ooohs & Aaaahs
Inspired by Miami's vibrant Wynwood Arts District, Heatscape elicited audience "ooohhhs" upon its debut. Tony Award-Winning Choreographer Justin Peck and celebrated Visual Artist Shepard Fairey beautifully merge ballet and guerilla street, plus you "See the Music" as the on-stage violinist and pianist perform Stravinsky's high-spirited scores alongside the two dancers. Through Mar. 17; MiamiCityBallet.org.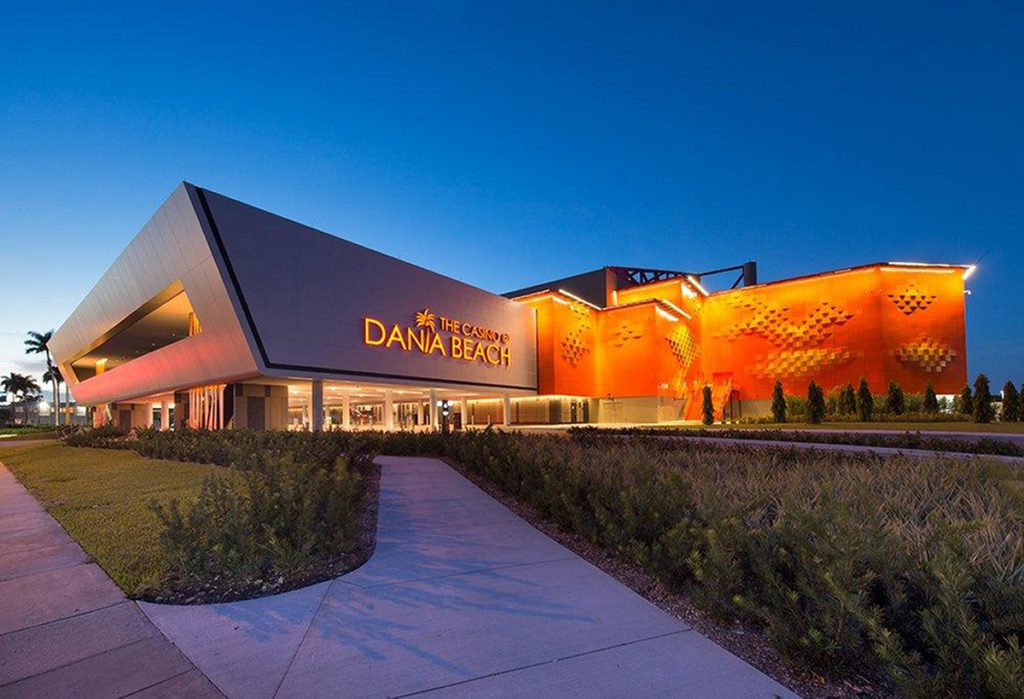 Hot Ticket
The new Casino at Dania Beach offers a gaming experience like no other, highlighted by nationally known recording artists and comedians, such as Juke Box Hero and music inspiration Lou Gramm on March 9. There's also 750 Las Vegas-style slot machines, a 24-table card room and live jai-alai; CasinoDaniaBeach.com.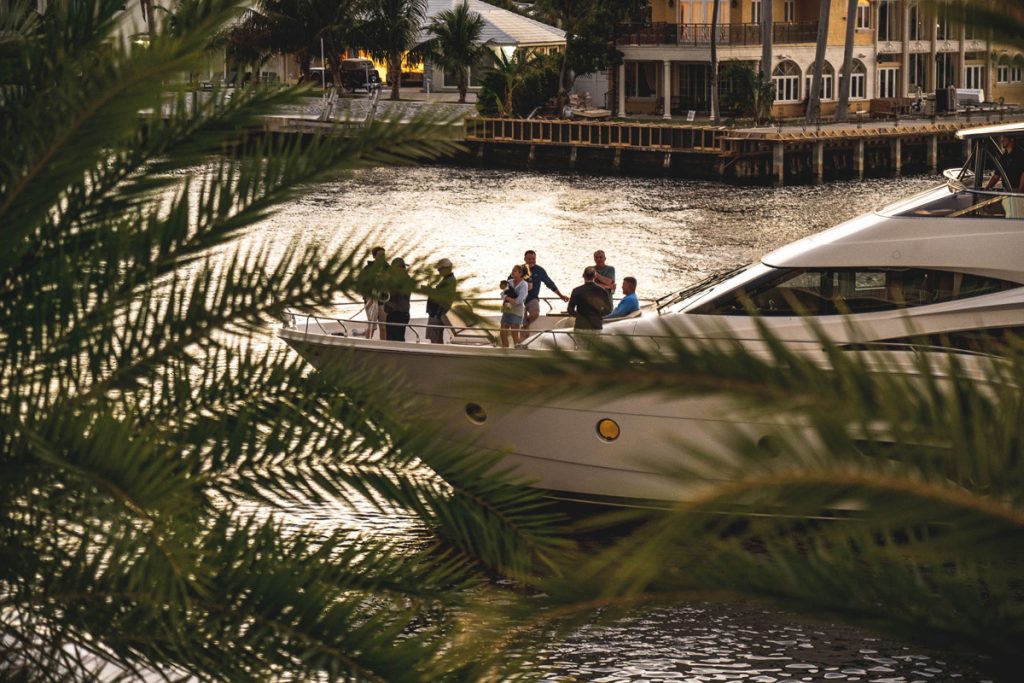 All About Ambience
As one of South Florida's most celebrated establishments, Shooters has had many personalities since its free-wheeling Spring Break heyday. The now-sophisticated dining spot, with its handy 340-foot dock to make a grand entrance by water, recently unveiled a trio of elegant private dining spaces for meetings, weddings, holiday parties and other soirees set to its unparalleled views; ShootersWaterfront.com.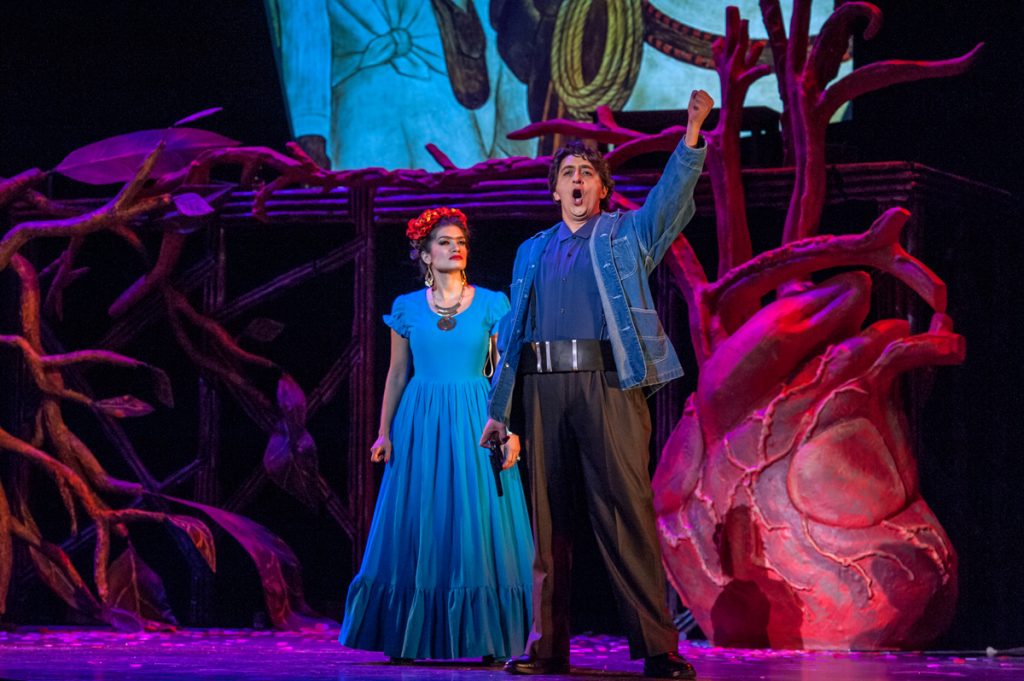 Passionate Performance
Frida Kahlo created 55 self-portraits, but no portrait of her is quite as revealing as the one in Robert Xavier Rodríguez's opera Frida. Done in the Gershwin, Sondheim, Kurt Weill tradition, it dissolves barriers and extends the common ground between opera and musical theater for an evening of unparalleled entertainment; Mar. 16-30; FGO.org.a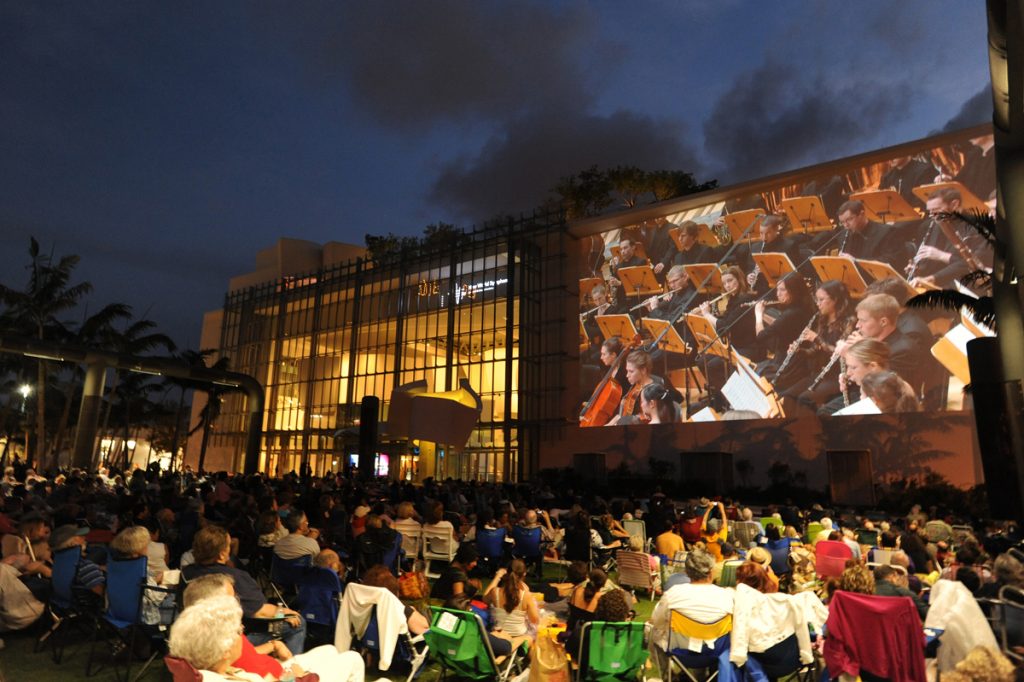 Come One, Come All
The New Word Symphony Gala on Mar. 2 brings this outstanding celebration to the public via WALLCAST. The highly-anticipated performance will be conducted by gala honoree John Williams with a lot of surprises expected ala Star Wars. On Mar. 22, experience orchestra, painting and film in New World Symphony's Double Take: The Human Effect; NWS.edu.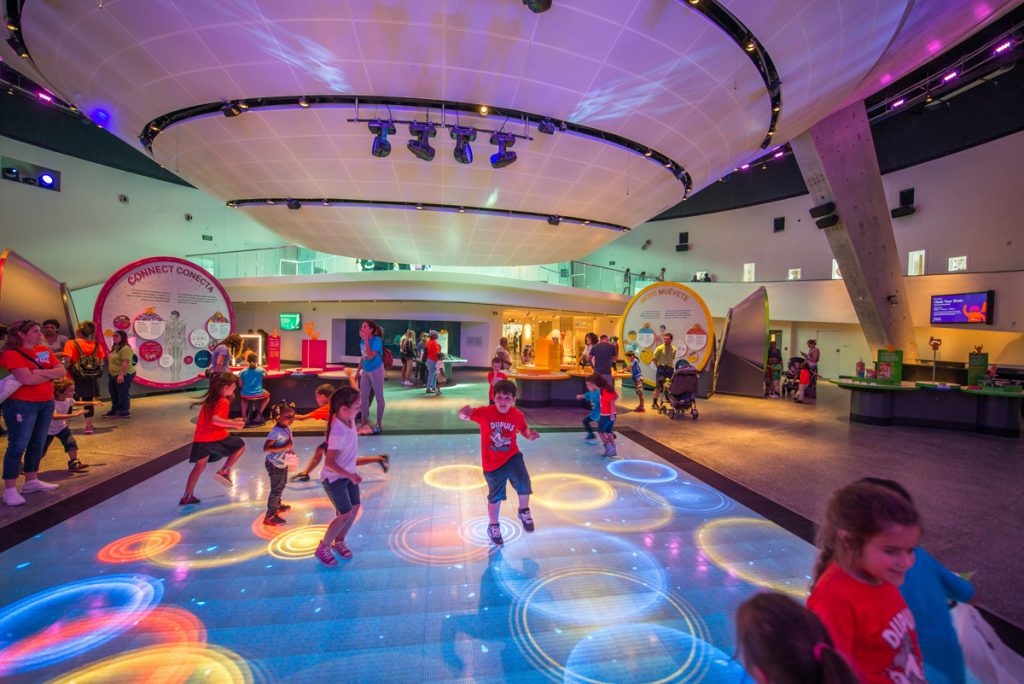 Camp Cool
The Spring Camp: Mission To Mars invites young astronauts to discover the physics of flight needed to launch a rocket into outer space and the engineering tools used to explore this unfamiliar terrain as they showcase their creativity and science savvy to imagine ways humans can not only survive but thrive in this not-so hospitable environment; Mar. 25-29; FrostScience.org.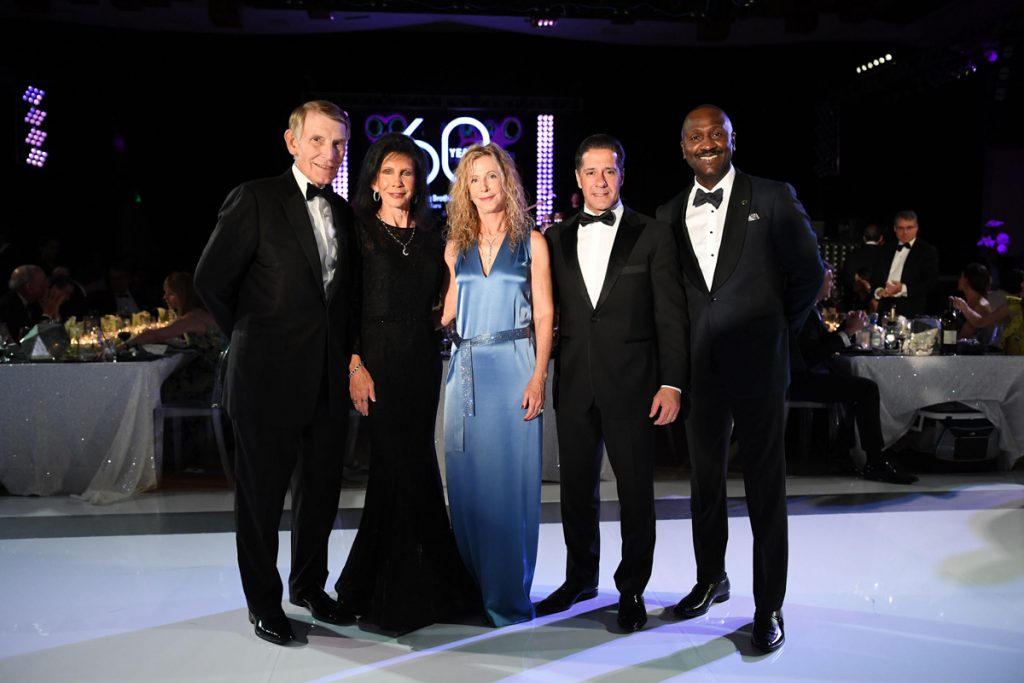 Go Big
Fire up your social calendar with the Big Brothers Big Sisters of Miami's Ignite Miami Gala on Mar. 2, where Miami's corporate and philanthropic elite will enjoy a night of philanthropy, fun and friends, including an auction and gourmet cuisine, while celebrating the Defenders who are changing the lives of kids in Miami; BBBSMiami.org.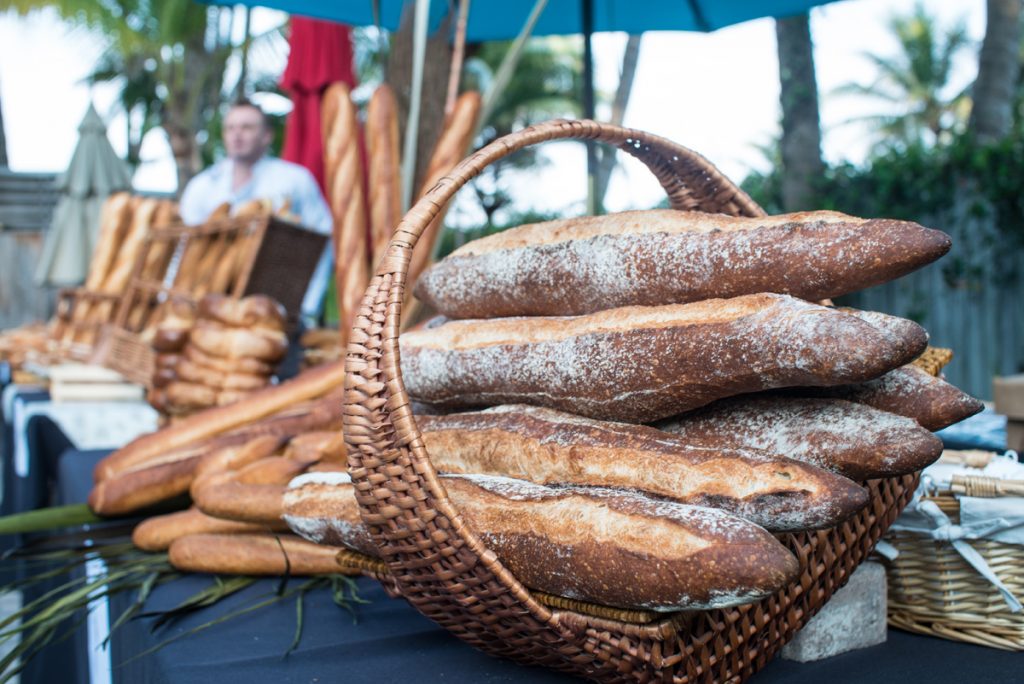 Bodacious Breads
The Baguette Battle Miami may be difficult to say five times real fast, but its alliteration translates into serious business. Created by French Morning, the event gathers South Florida's top bakers and pastry makers, foodies and a panel of judges together to determine Miami's best baguette.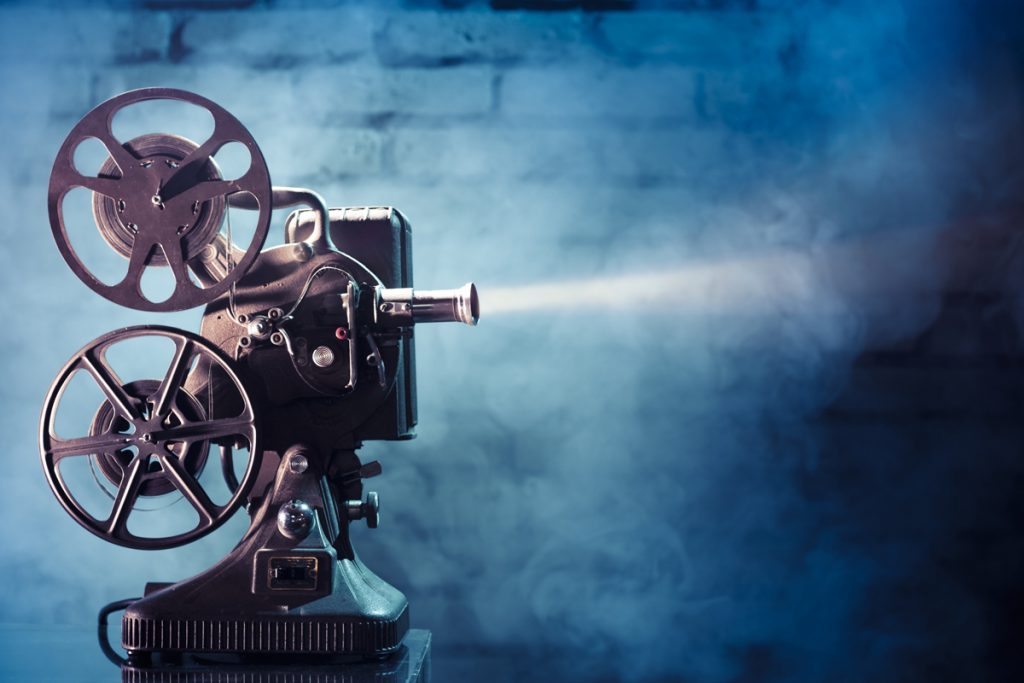 Adventures In Film
Miami Dade College's 36th Annual Miami Film Festival is jam-packed with award-winning screenings including Shoplifters, a deeply moving look at the meaning of family; and Free Solo, a panic-inducing, heart-palpitating documentary focused on Rock Climber Alex Honnold's journey to scale Yosemite National Park's 3,000 foot El Captain mountain — with no ropes or protective gear!; Screeings and Special Events will be held Mar. 1-10 at various locations including Silverspot Cinema and Olympia Theatre in Downtown Miami, MDC's Tower Theatre in Little Havana, O Cinema Miami Beach, Coral Gables Art Cinema, and Nite Owl Theatre and Paradise Plaza in Miami Design District; MiamiFilmFestival.com.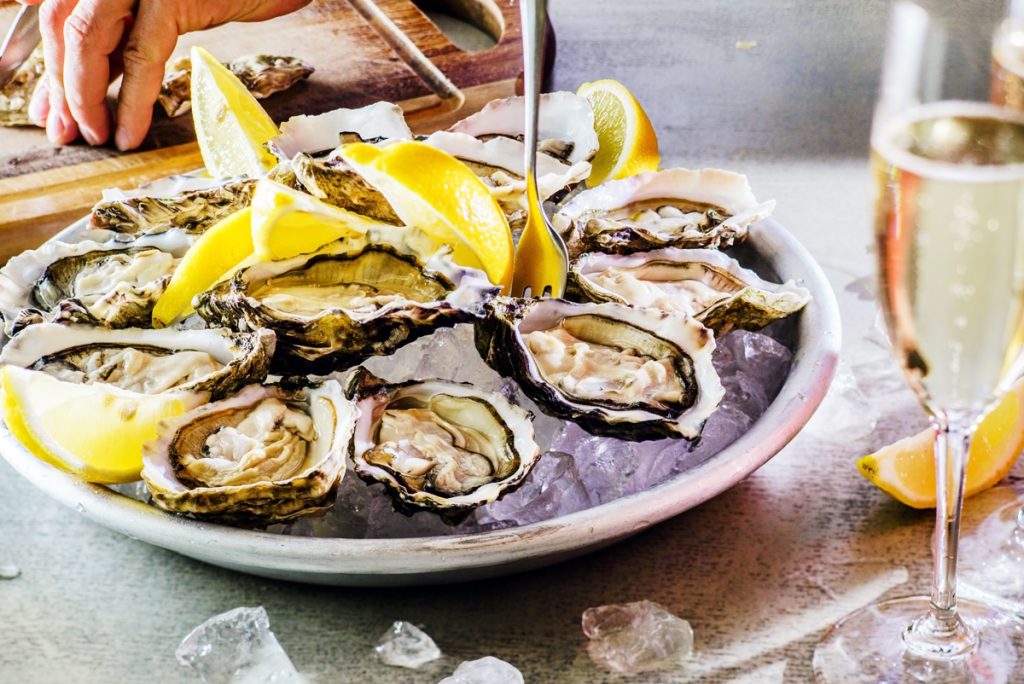 The Ocean's Bounty
At the Deering Seafood Festival, the cornucopia of culinary delights featuring Florida's freshest fish and seafood is just the start. Get ready for a non-stop celebration with celebrity chef cooking demos, kids games and rides, live entertainment, educational activities and so much more; Mar. 31; DeeringSeafoodFestival.org.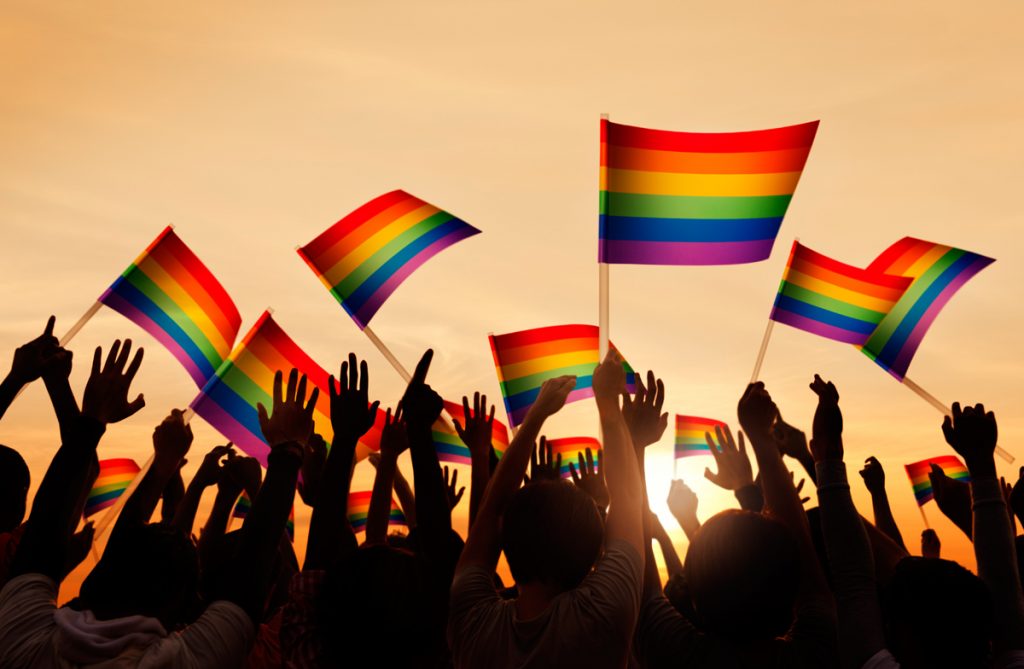 Equality Reigns
To memorialize the iconic 50th Anniversary of the Stonewall Rebellion, HistoryMiami Museum has mounted Queer Miami: A History of LGBTQ Communities. The exhibition tells the stories of Miami's queer communities who, despite discrimination, isolation and violence, carved out spaces for themselves in southern Florida; Mar. 15- September 1, 2019; HistoryMiami.org.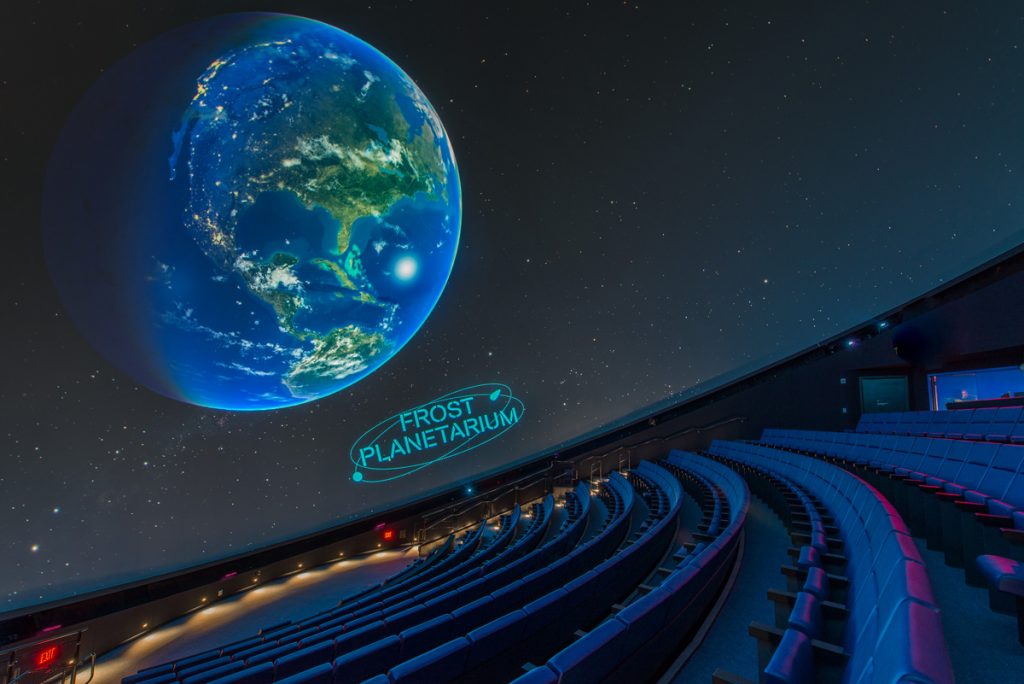 Psychedelic Show
Retro is new as Frost Science Planetarium rocks out with a throwback to the classic laser light spectacles we know and love. From Pink Floyd to Daft Punk, they're fusing music from some of the greatest artists of our time with old-school laser light visuals — all under the venue's 67-foot dome every first and third Friday of the month; FrostScience.org.