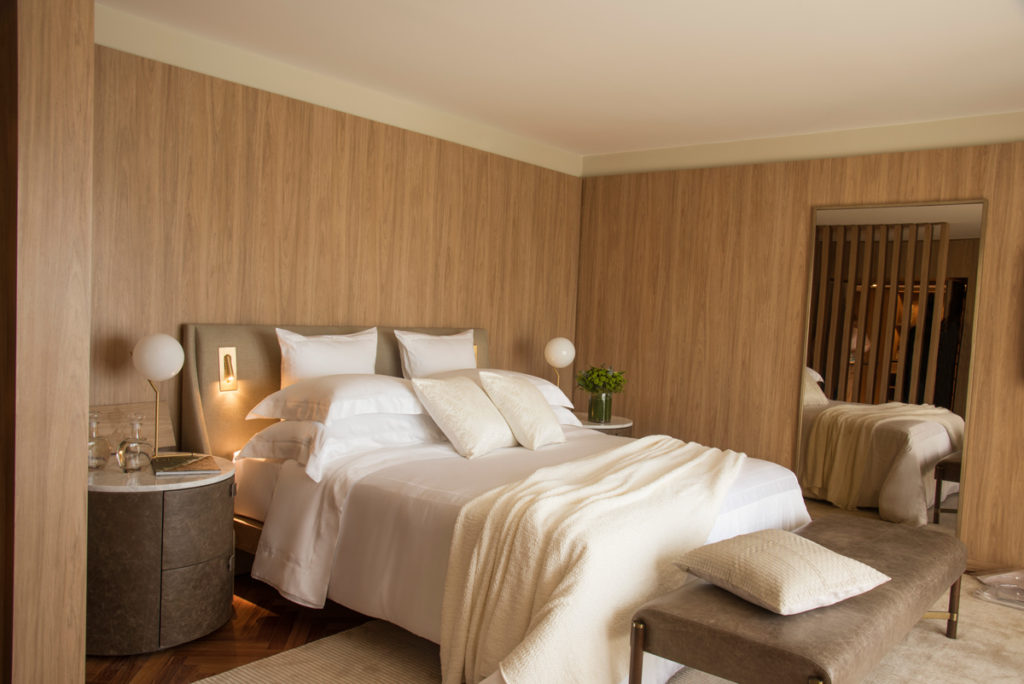 The linen in your bedroom is arguably the most important design element in the room. This is primarily because the bed is such a large feature and a focal point. But as well as having design implications, bed linen also has a functional purpose. After all, you spend a lot of time in bed intimately connected to the linen. So it has to look good, it has to feel good, and it has to make you feel comfortable. The same is true of high-end bath linens, where a fabulous towel and robe make it worth getting up in the morning. No one understands this more than Trousseau founders Adriana and Romeu Trussardi.
"Our unique point is comfort and quality aligned with design," says Romeu Trussardi. "Our philosophy is that less is more; it's better to have a few pieces of the best quality found around the world. Trousseau is a collection of the best textiles, fabrics and designs inspired by places all around the world. We work with the best materials and finest craftsmanship of our products. We are a brand in which the owner's eyes are still very present in the business. While many other brands lost control to bigger groups that purchased them, we have remained a family-owned business in which my wife Adriana and I are very much present and involved. What makes us different is our obsession for quality, design and comfort — but above that, we are a company of great values. I like to say we are 'TRUE'sseau because we stay true to our brand philosophy and principles. We are a business in which we are always thinking about how to enchant our clients, making them satisfied while still being progressive and thinking of ways to expand and grow."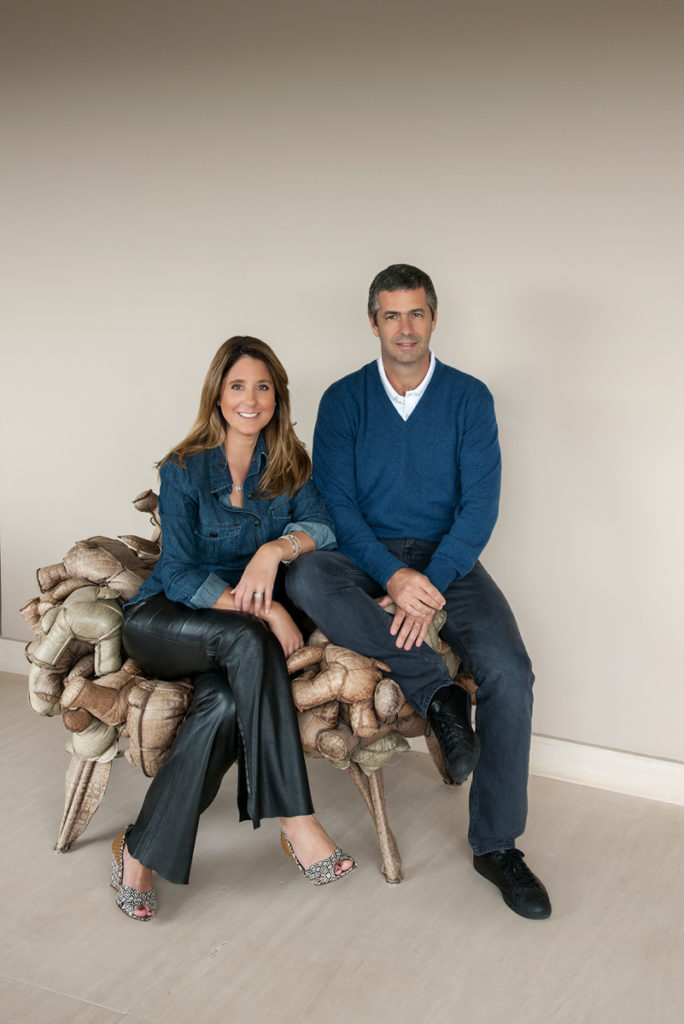 One such way is the brand's partnership with the haute design duo Campana Brothers. "Adriana and I went to an exhibition featuring pieces by the Campana Brothers and we sat on one of their chairs and we thought that there couldn't be a more perfect match," he says. "The comfort of the chair inspired the collaboration. Their work is creative and pioneering and we thought we could offer our clients a piece of their work at a more accessible price. Plus, we like sharing the work of Brazilian artists with the rest of the world!"
The exclusive bedsheet and accessories line were derived from the Campana Brothers "Detonado" and "Bolotas" collections and translated into prints in Italy using the highest-quality processes possible. The rest of the meticulous Trousseau production —  such as the Dream Touch Method, which makes sheets softer and is considered the best in the world — takes place in Brazil. "The soft and silky touch is due to a long process in which the fabric runs through a process repeatedly until the desired texture is achieved," he says. "Trousseau leads the market in Brazil with products made in this technique, guaranteeing superior quality."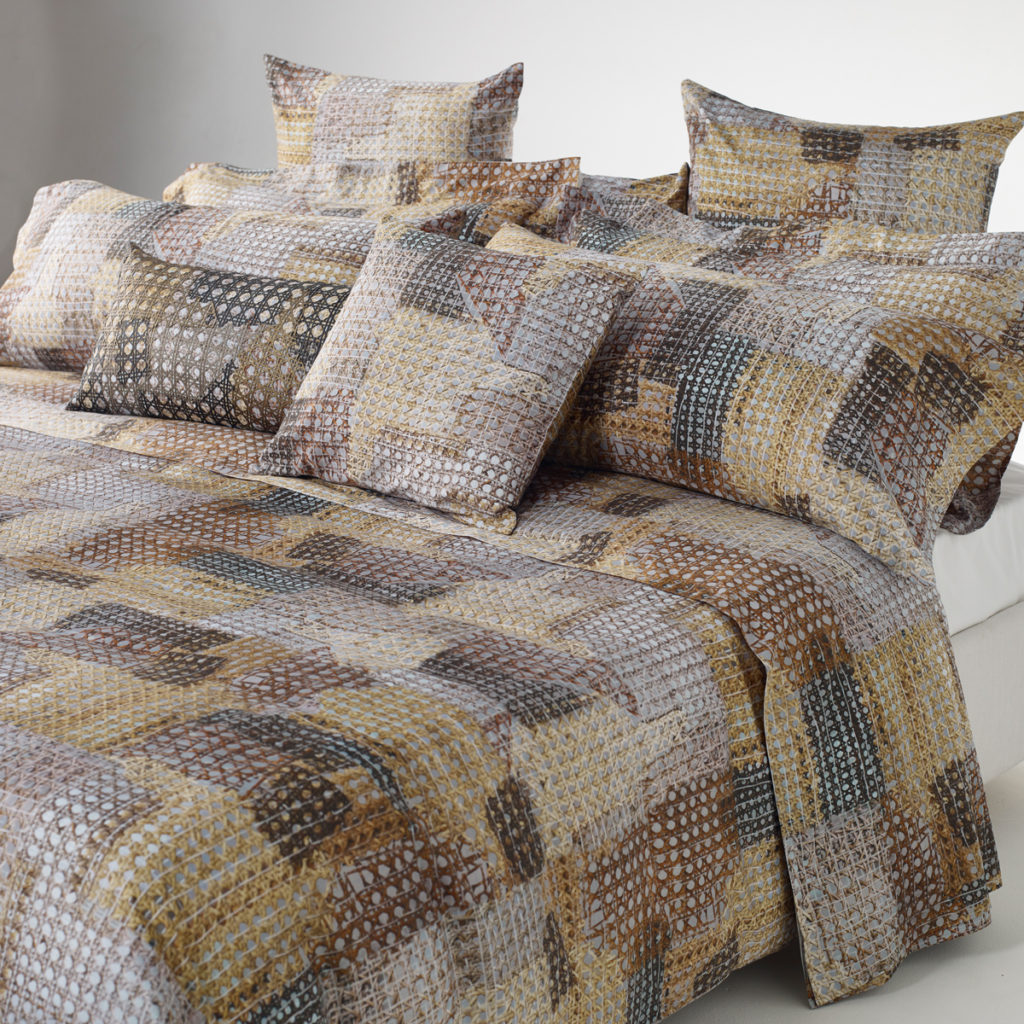 The design process for the decorative pillowcases was made possible by two innovative techniques: laser cutting and state-of-the-art embroidery machines that make a detailed reproduction possible. The patches are then applied one by one. "For us, working with Trousseau is always an opportunity to imagine our home line beyond the 3-dimensional," says Humberto Campana. "Even though we lose a dimension, since we are talking about bed linens, we get a different layer, which is the texture of the fabric, the sensation of touch and direct contact with our pieces in a more personal context."
Created in 1984 in São Paulo by Fernando and Humberto, the Campana Studio became recognized for their intriguing pieces such as the "Favela" chair. The studio also expanded into the areas of architecture, fashion, set design, landscaping and more. In 2019, they are celebrating 35 years in business, with a trajectory made known internationally through their intriguing design that created a new language rooted from Brazilian culture and tradition that also encompasses universal values such as liberty and dignity. Their creative process uses everyday items such as precious materials, bringing not only creativity to their designs but also Brazilian characteristics — colors, mixes, creative chaos and the triumph of simple solutions in a poetic, artistic manner. "The result of this collection was built with Trousseau's team and their expertise in the elaboration of every detail, staying true to our 'handmade' tradition and high-quality standards in every piece — two essential components for both our brands," says Fernando Campana.
The Campana Brother are the latest addition to the Trousseau "family" of artisans. "My staff is like a family, I have many team members that have been with me for 5, 10, 15, even 20 years," concludes Romeu Trussardi. "It makes me very happy to create this synergy with my team and help them accomplish their dreams. We have seen people buy homes, even travel abroad for the first time. It's also great to be part of our clients' lives; we are there along the way in so many parts of their lives, when they get married, when they have a baby, as their family grows."
The new collection will launch in time for Art Basel. Trousseau is located at Brickell City Centre; 701 S. Miami Ave; For more information, visit TrousseauLinens.com.