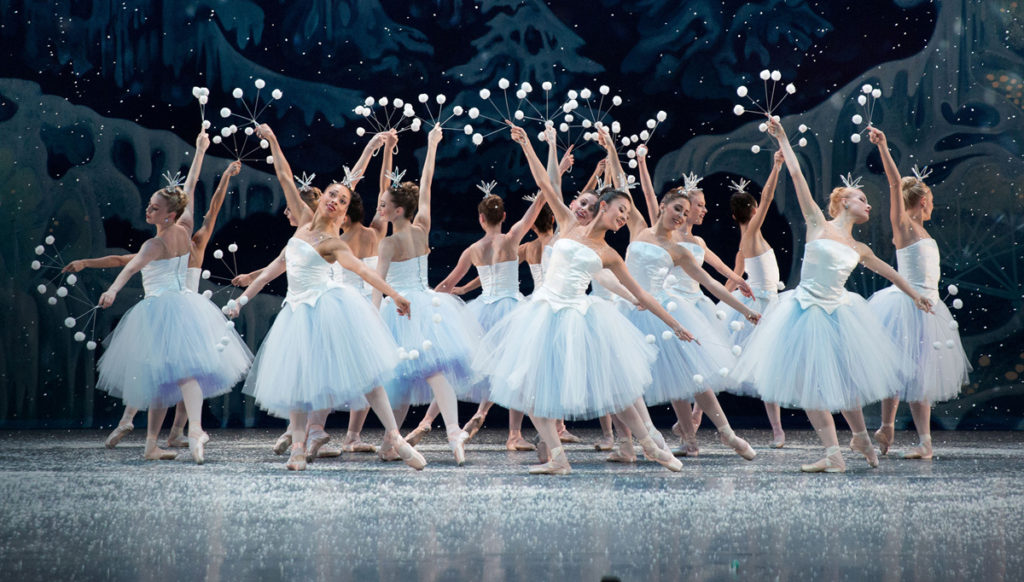 Dazzling Moments
For many, The Nutcracker is a holiday tradition that sets the tone for the season. Miami City Ballet invites audiences into the magical world of toy soldiers, colorful characters and the enchanting Dance Of The Sugarplum Fairy set to the music of Tchaikovsky performed by a live orchestra; Dec. 13-29; MiamiCityBallet.org.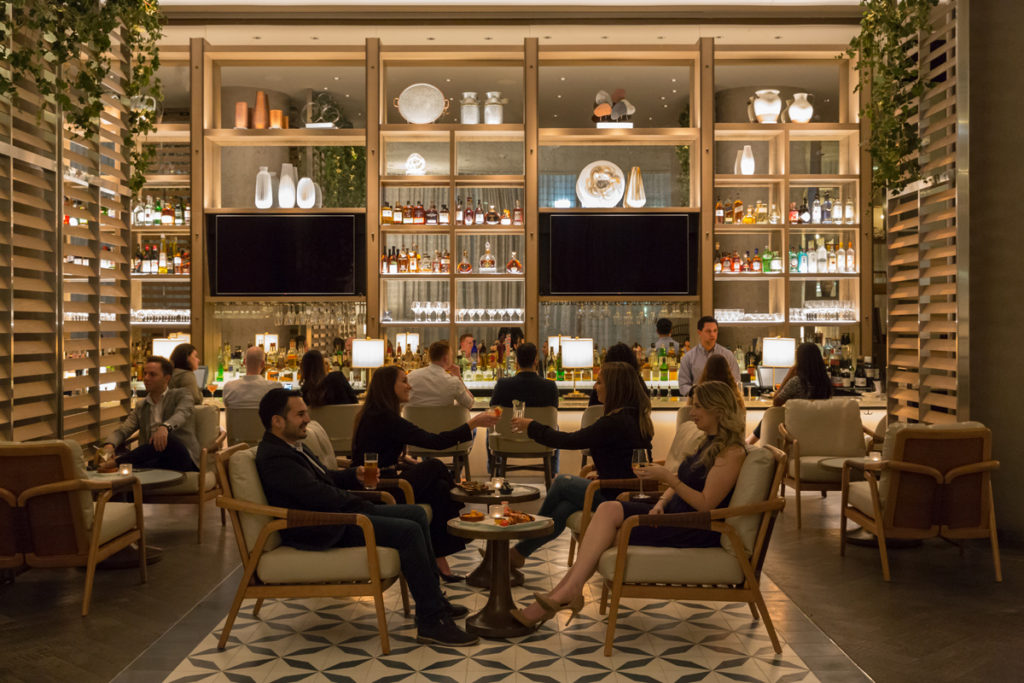 Fine Dine
As Chef Daniel Boulud's award-winning Mediterranean concept in Downtown Miami, Boulud Sud features an energetic lounge and bar with a daily happy hour, several intimate private dining spaces and weekend brunch. In addition, the restaurant offers a newly launched Saturday Late Night Happy Hour from 10 p.m. until midnight. Featuring $9 specialty cocktails, $6 frozen cocktails, $8 wine by the glass and $5 beer, it's the perfect venue for a night out. Enjoy a selection of bites for just $5 with your cocktail of choice, including Ham Croquettes, Arancini, Spicy Hummus and more. For the season, Boulud Sud offers a new dinner menu that includes a standout Pumpkin Agnolotti with sage, guanciale, amaretti crumble and more; BouludSud.com.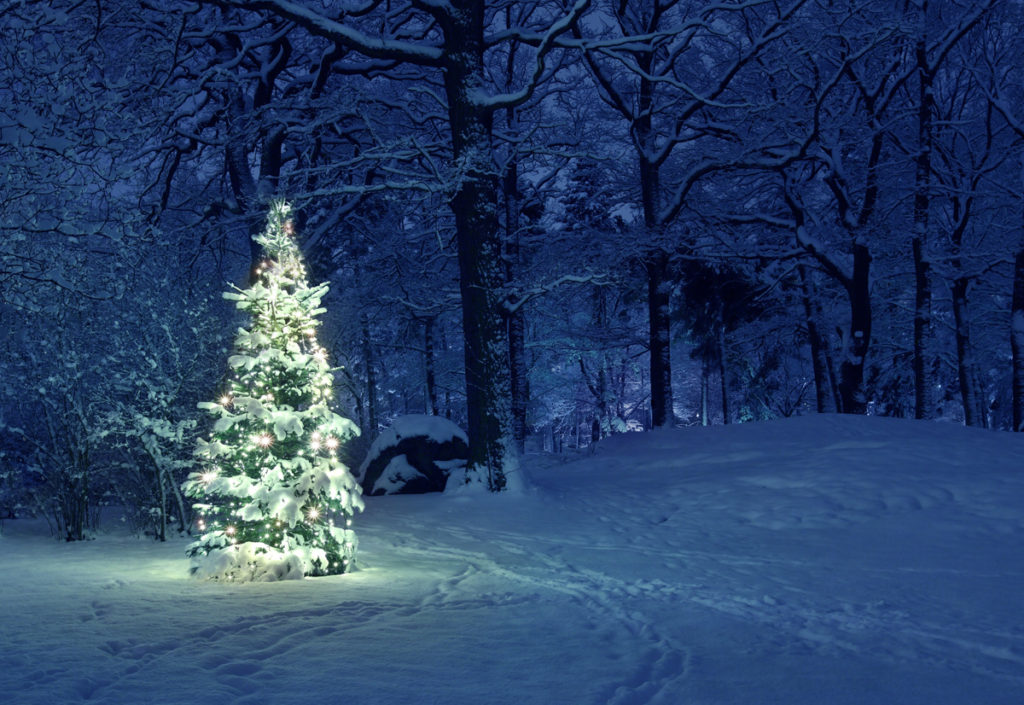 Holiday Magic
The North Pole comes to Miami at Santa's Enchanted Forest — the largest Christmas theme park in the world. Enjoy South Florida's tallest Christmas tree, millions of dazzling lights, hundreds of themed displays, festive Christmas music, delicious food from around the world, live entertainment and carnival rides for the entire family; Through Jan. 5; SantasEnchantedForest.com.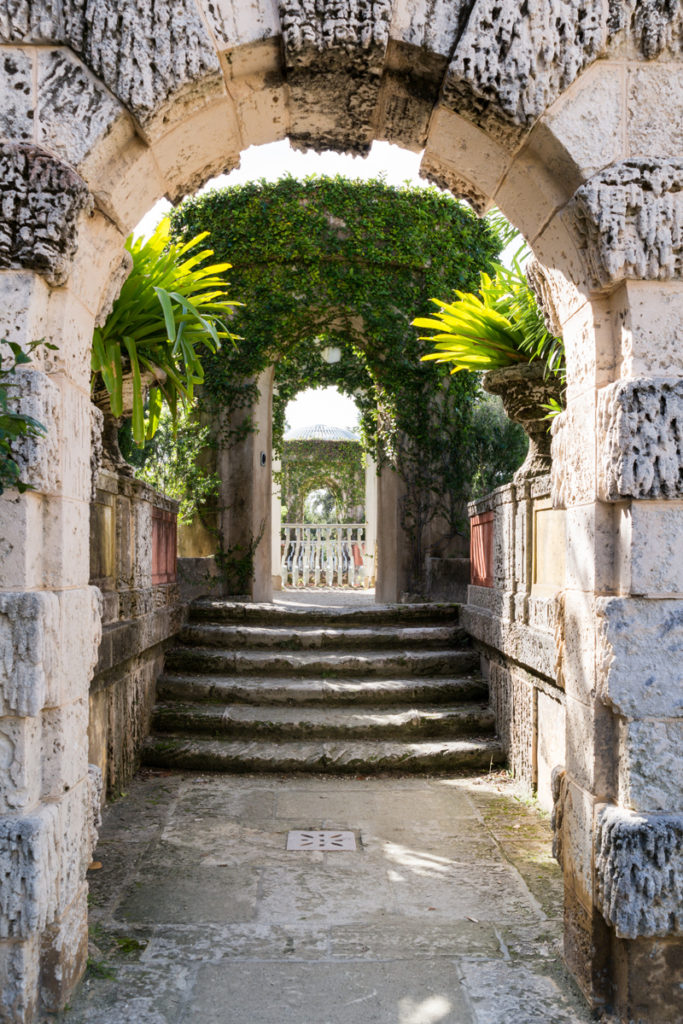 Turn-Of-The Century Glam
The winter holidays are special to Vizcaya because James Deering came to the estate on Christmas Day in 1916. Enjoy the retro holiday décor daily or visit Vizcaya After Dark (an opportunity offered only twice a year) on The Holiday Evening @ Vizcaya on Dec. 18 to celebrate the season with complimentary cocktails, sugary treats and more; Vizcaya.org.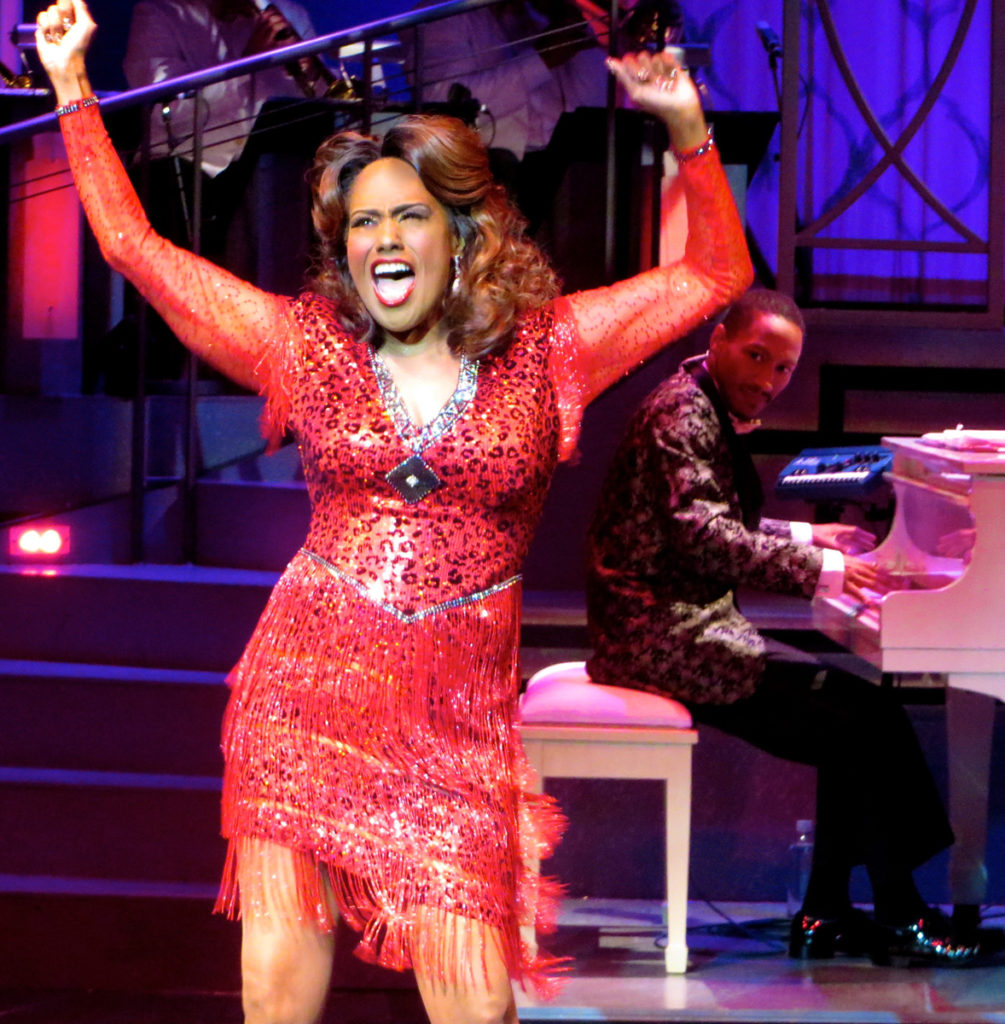 Festive Stylings
The Miami Design District Performance Series gives us a Christmas gift: A Holliday Concert with Jennifer Holliday. Best known for her role in the Broadway musical Dreamgirls, this is yet another culturally rich experience for the community that is open to the public and free; Dec. 13; MiamiDesignDistrict.net.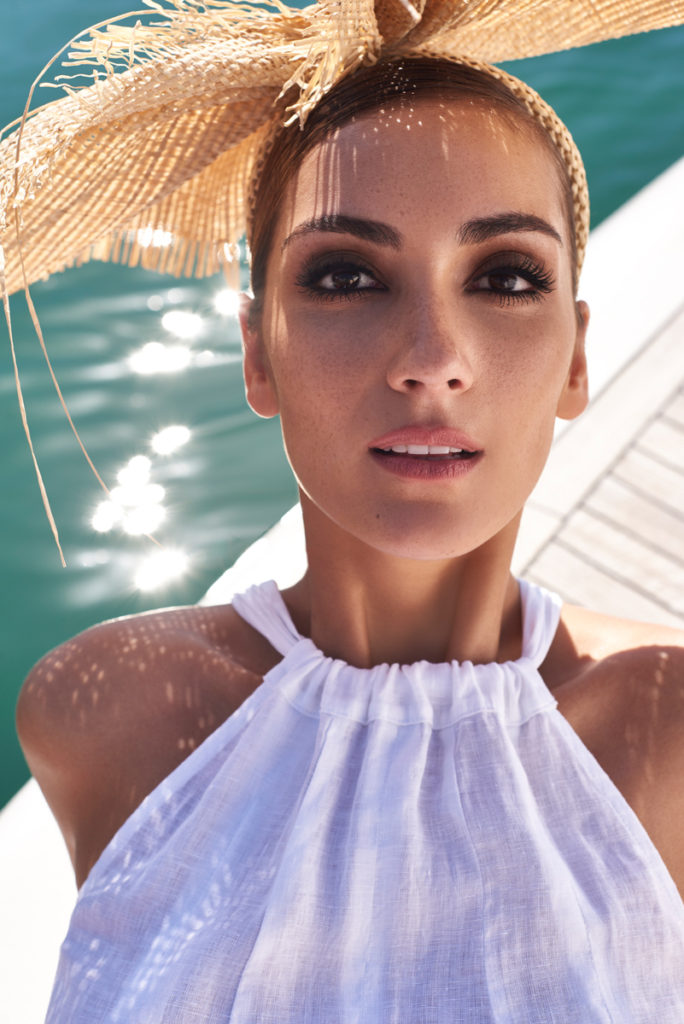 Celeb Touch
Award-winning Celebrity Makeup Artist Cesar Ferrette has seen his work featured on countless covers and fashion editorials for renowned publications around the globe. A favorite amongst top models and celebrities the world over, after 20 years under his brush, he's the master of all things makeup and beauty. Get a glimpse into his talents during his forthcoming Master Class at Rik Rak Salon in Brickell where you will learn the differences between makeup looks for fashion editorials, social media and everyday life; discover the evolution of products and techniques; find the perfect products for your skin; effortlessly take your look from day to night; and much more! ; Dec. 9; 5 p.m.-8 p.m.; For tickets: 917.208.4818; IG: @FerretteBeautyArtist; RikRak.com.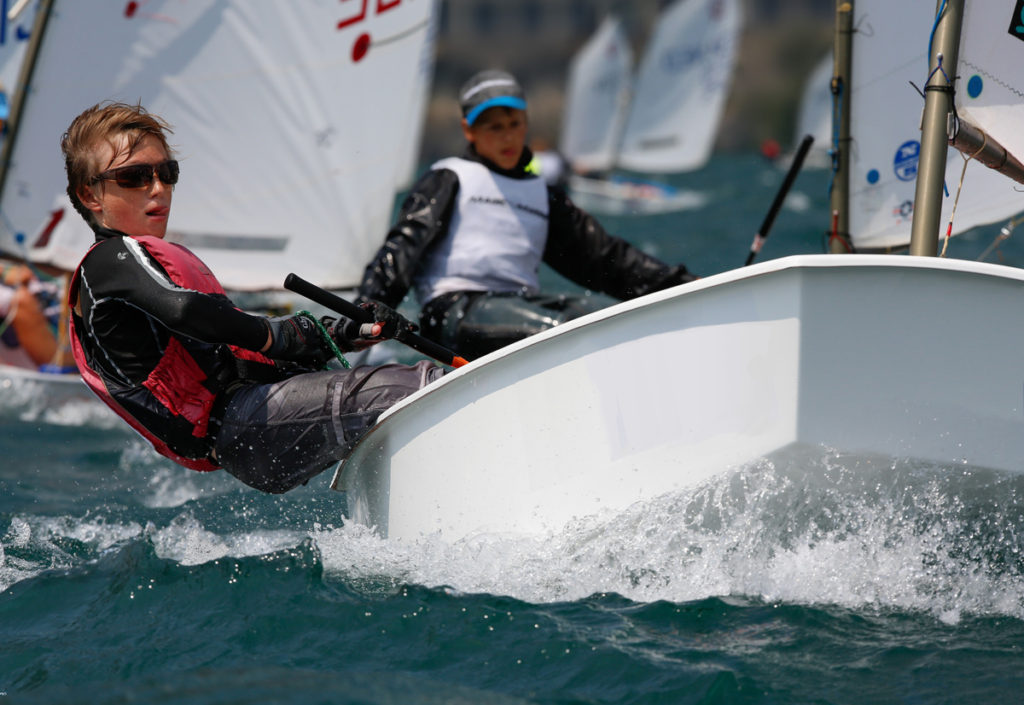 Future Legends
Come see top young sailors from around the globe before they make it to the Olympics as they participate in the Orange Bowl International Youth Regatta from Dec. 26-30 in the waters off the Coral Reef Yacht Club at the western end of Biscayne Bay; OrangeBowl.org.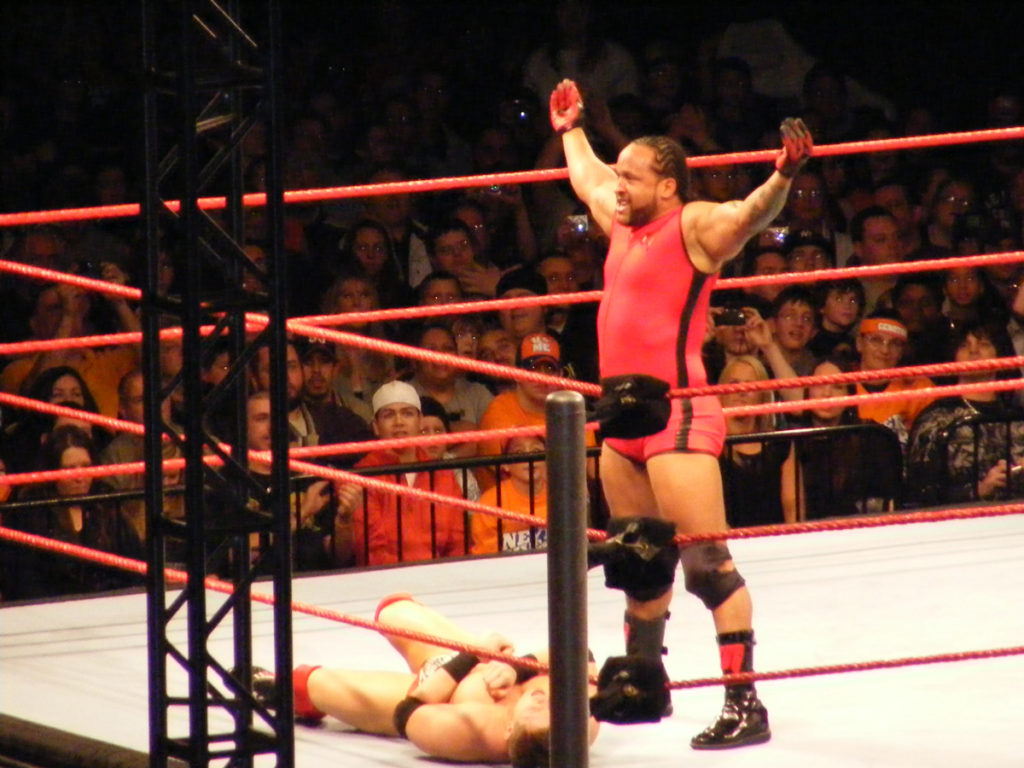 Bodacious Fundraiser
Wrestling combines action, adventure, showmanship and theatre backed by a strong need to support the local community. The non-stop excitement doesn't get any more up close and personal than at Gangrel's Wrestling Asylum's 3rd Annual Santa Toy Drive on Dec. 14. Enjoy a one-of-a-kind show while spreading holiday cheer this season; CasinoDaniaBeach.com.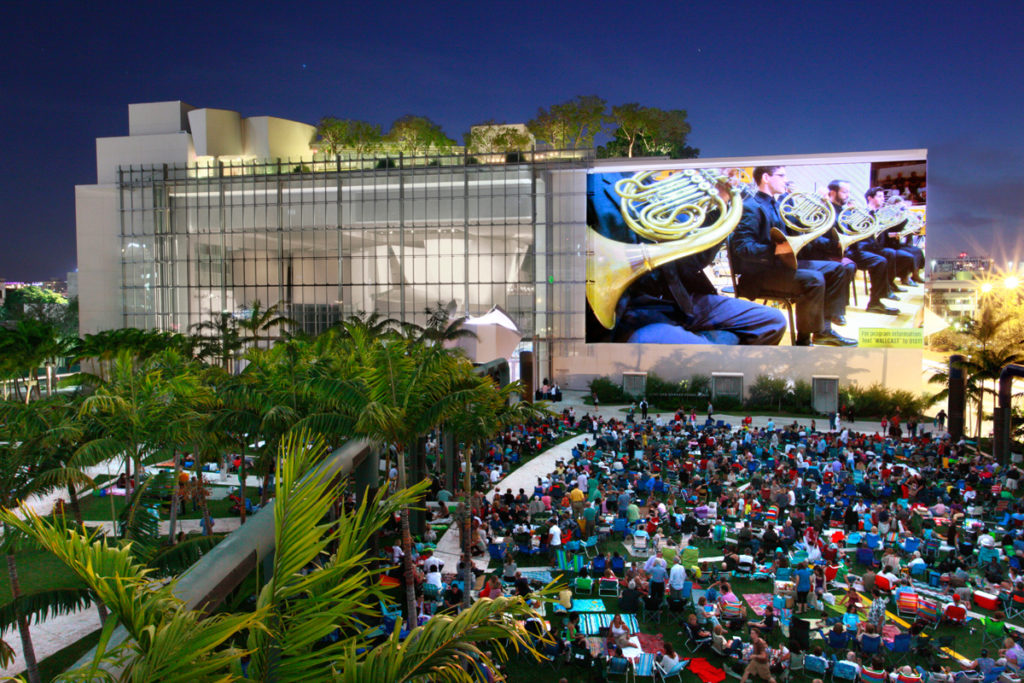 Soaring Notes
It's 100% cheer as the New World Symphony Fellows perform favorites from the season while decked out in their finest and funniest holiday costumes. There's no cold weather and icy roads here, this is totally a South Florida holiday experience, complete with an al fresco Wallcast; Dec. 20-21; NWS.edu.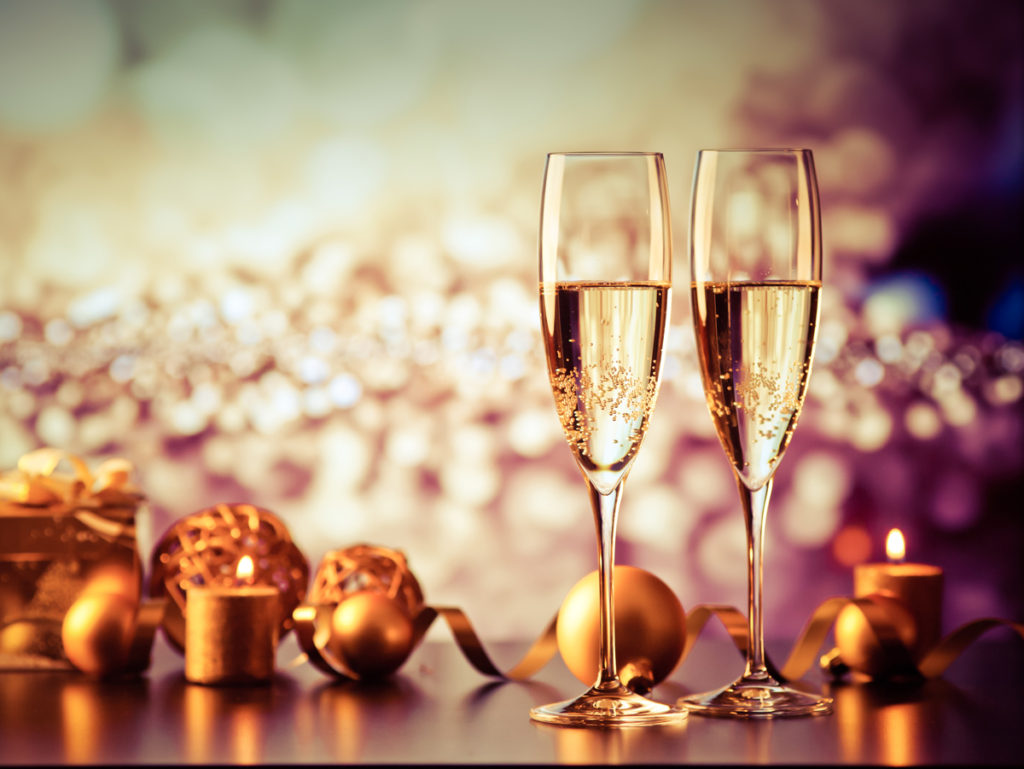 2020 Countdown
The largest free New Year's Eve party in South Florida is once again at the Ring in 2020 @ Bayfront Park. This year's dance party features Funky Frank and kicks off at 8 p.m. and runs non-stop through midnight when Miami's own "Big Orange" launches 2020 and the fireworks explode over Biscayne Bay; BayfrontParkMiami.com.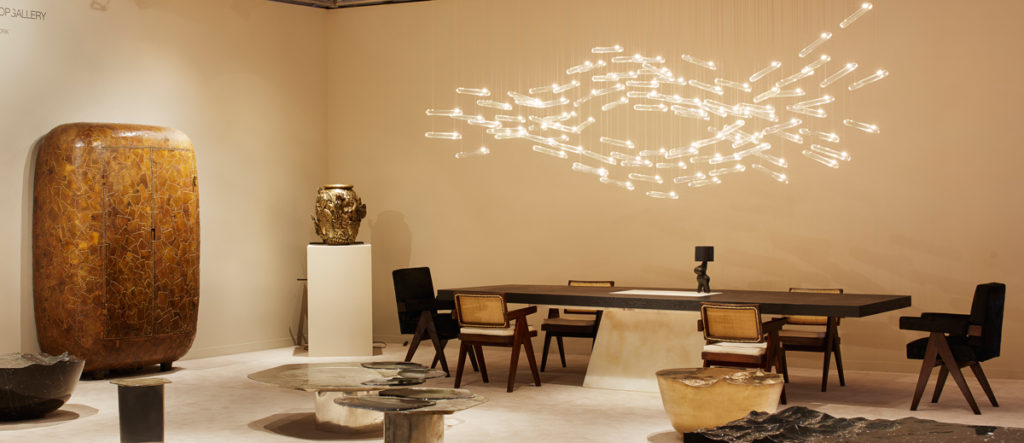 Home Art
Much more than the usual creative marketplace, Design Miami features museum-quality exhibits of 20th and 21st Century objets d'art, furniture and lighting. The event, which takes place alongside Art Basel Miami Beach, is a one-of-a-kind opportunity to experience and acquire collectible design; Dec. 3-8; Miami2019.DesignMiami.com.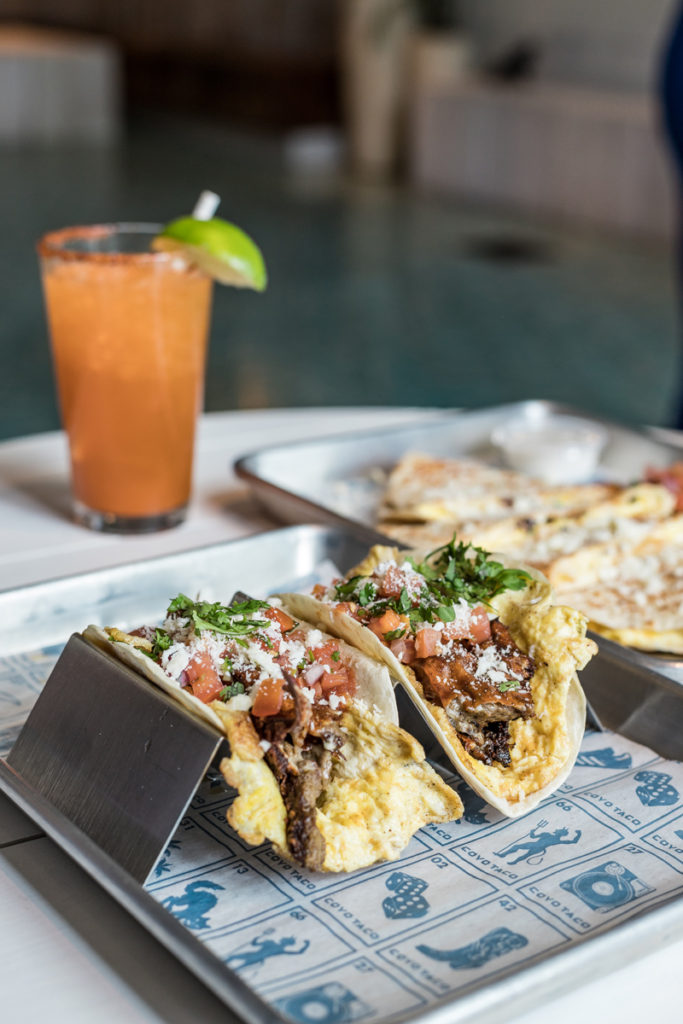 Taco Time
Tacos for brunch? Yes, please! Coyo Taco Brickell and Coyo Taco Coral Gables introduce a selection of brunch favorites to complete the perfect weekend meal. Indulge in dishes such as Chilaquiles Con Huevos, Breakfast Quesadillas and Churro French Toast, and much more at these award-winning taquerias! Wash it all down with a selection of bottomless beverages ranging from Micheladas, Rosé Sangrias and Mimosas for the ideal Sunday (or Saturday) Fun Day from 11 a.m.-3 p.m. Dishes are $13 each and bottomless beverages are priced at $25 per person; Coyo-Taco.com.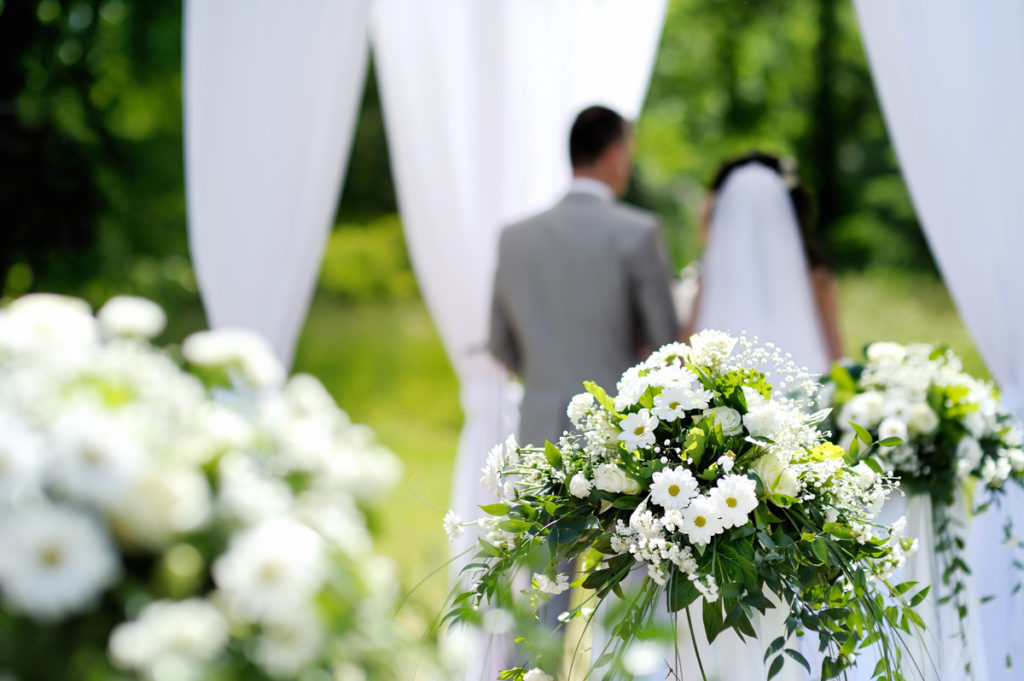 I Do!
The latest trend in weddings is to get married surrounded by lush nature, such as is found in our glamorous South Florida Parks. Choose from Thalatta Estate, Oleta River State Park, Hugh Taylor Birch State Park, Sebastian Inlet State Park and Mizell-Johnson State Park, among many others. Wait list too long? Consider getting hitched on a weekday; off-peak means better prices, more flexible dates and a good reason to start happy hour early; RoamManagement.com.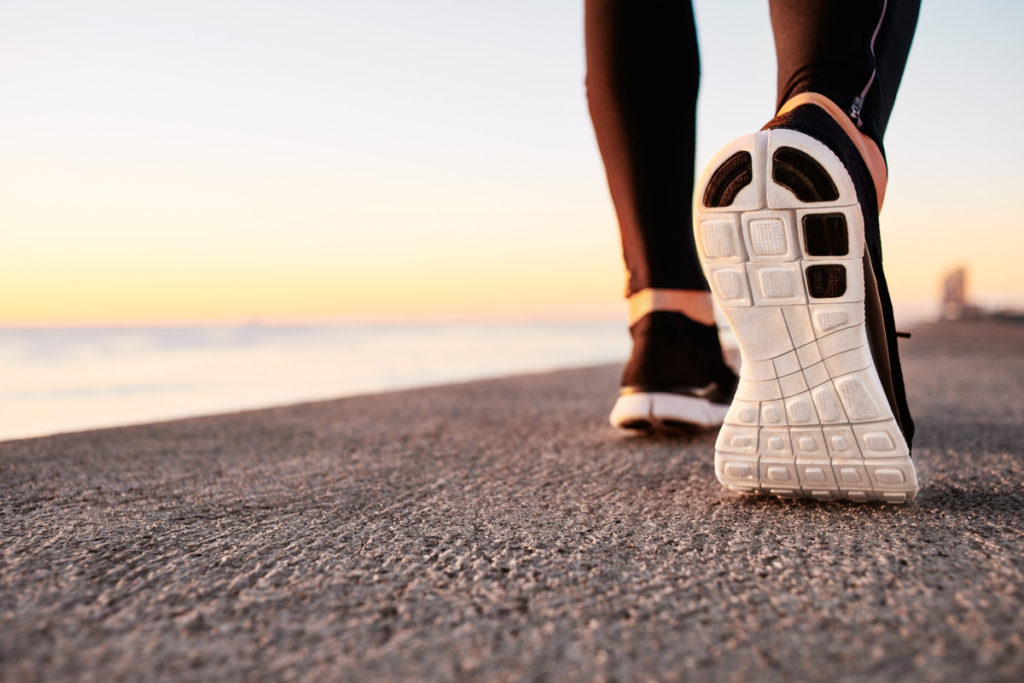 Runners Rejoice
Lace up your running shoes, the Key Biscayne Half Marathon is back to benefit Camillus House! Highlighted by the run over Rickenbacker Causeway surrounded by tropical landscapes and superior ocean views, this course will present a vertical challenge, but will take your breath away with views of Downtown Miami, Brickell and Biscayne Bay; Dec. 15; KBHalfMarathon.com.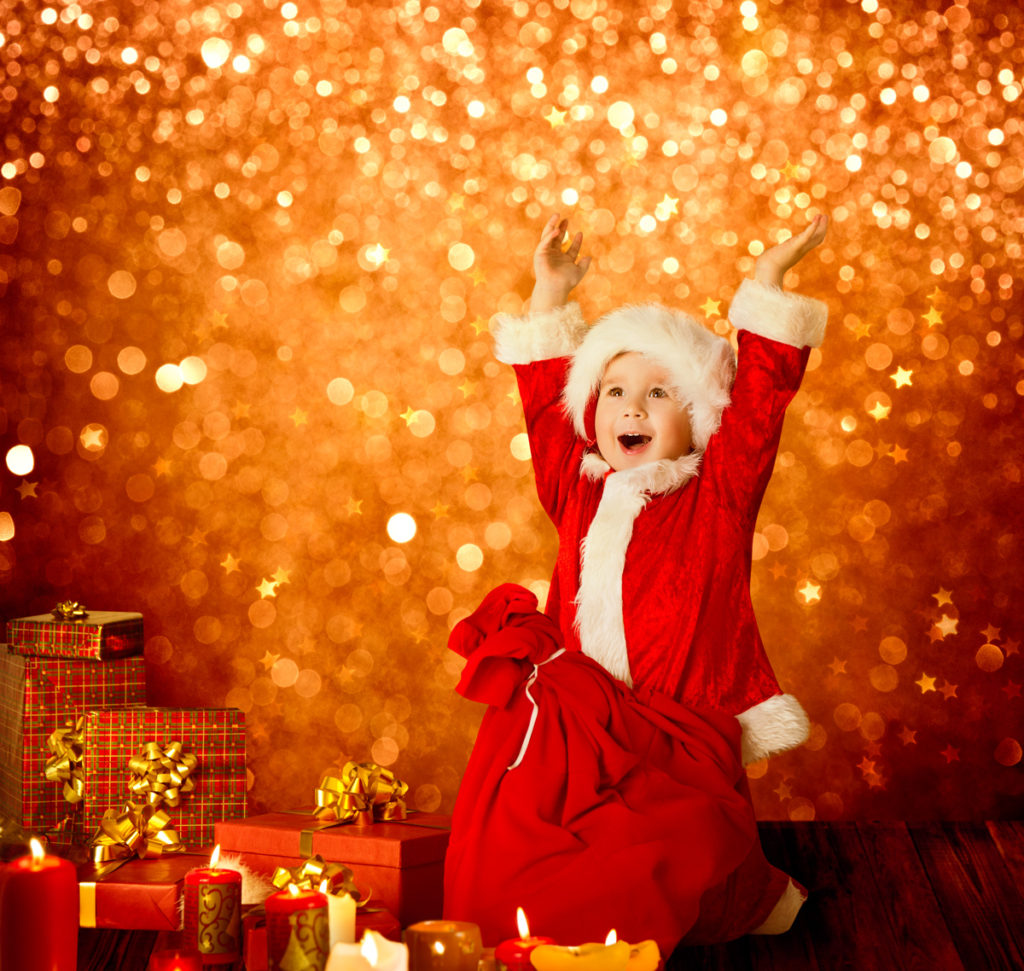 Toys! Toys! Toys!
The 8th Annual Boys & Girls Clubs of Miami-Dade Holiday Toy Drive returns to help Santa and his elves deliver the goods to kids in need. This year's festivities are sponsored by A-Rod Corp. and held at The Biltmore in Coral Gables on Dec. 19 from 7 p.m.-11 p.m.; BiltmoreHotel.com.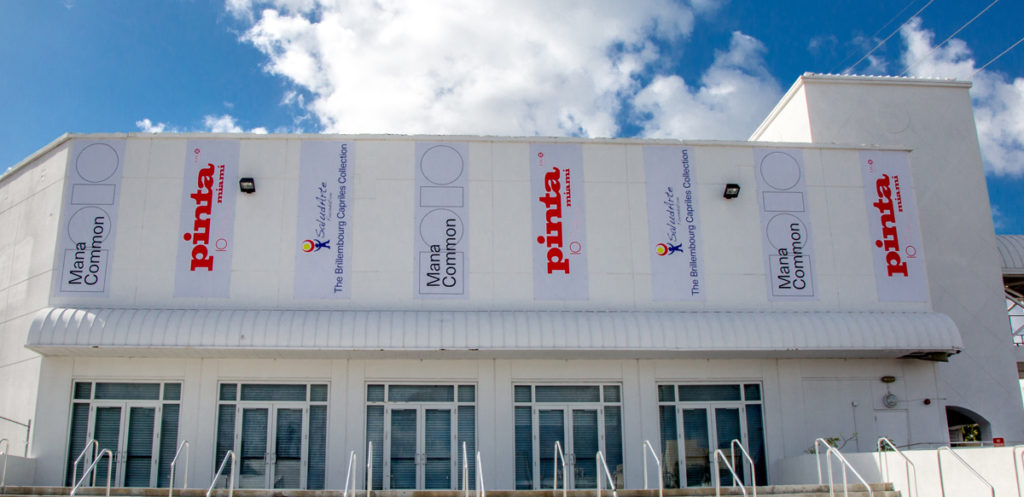 Evolving Pinta
After more than a decade, Pinta Miami has become one of the main references of Latin American Art for collectors, professionals, museums and institutions. The show's 13th edition features an exciting new outdoor Sculpture Garden Space dedicated to exhibit performances, video art and installations; Dec. 4-8; PintaMiami.com.