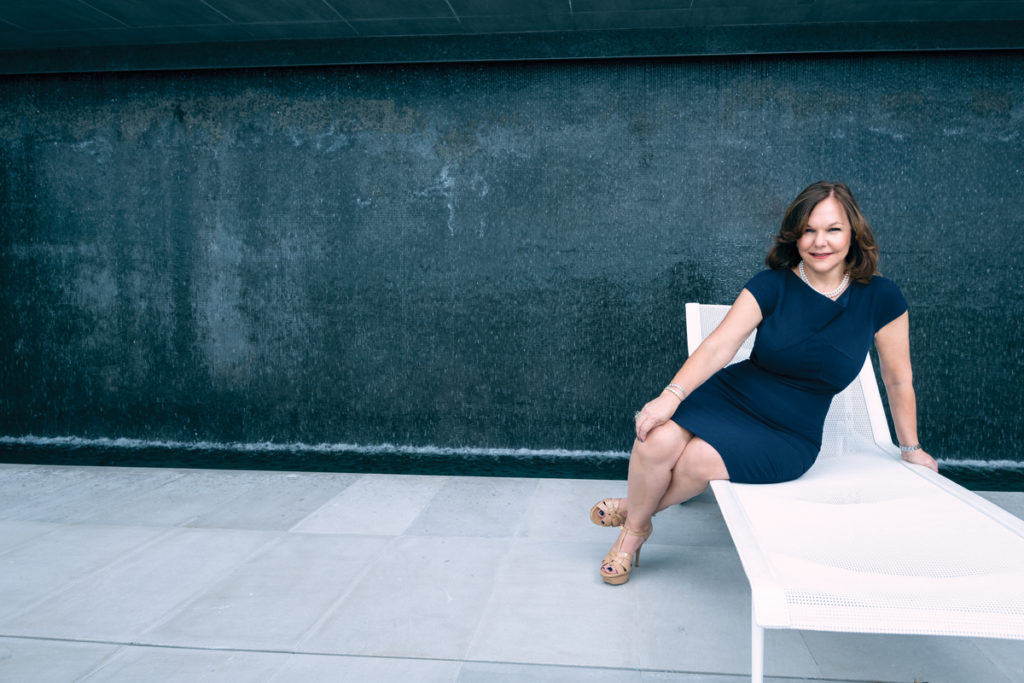 Miami native Hilarie Bass remembers the Miami of her childhood much differently than the Miami of today. "Back then, the city was still considered a sleepy southern town," she says. "When I left right after high school, I never thought I'd come back — I wanted to be in a much more cosmopolitan place." And so it came that she left The Magic City to make a little magic of her own. 
She first explored her interest in politics by majoring in Political Science at George Washington University, graduating early at the age of 20 — the first member of her family to earn a degree. Instead of immediately going on to law school as she had planned, she moved to New York to realize her childhood dream of becoming a professional actress. She studied under Lee Strasburg at Actor's Studio and appeared in a number of Off-Broadway plays, stage productions and even landed a recurring role on a TV soap opera. Acting was something she had an interest in since she stole the spotlight as a kid at Coconut Grove Playhouse, Studio M and eventually at Miami Coral Park High School, where she earned a "Silver Knight" in Drama — one of the nation's most highly regarded student awards.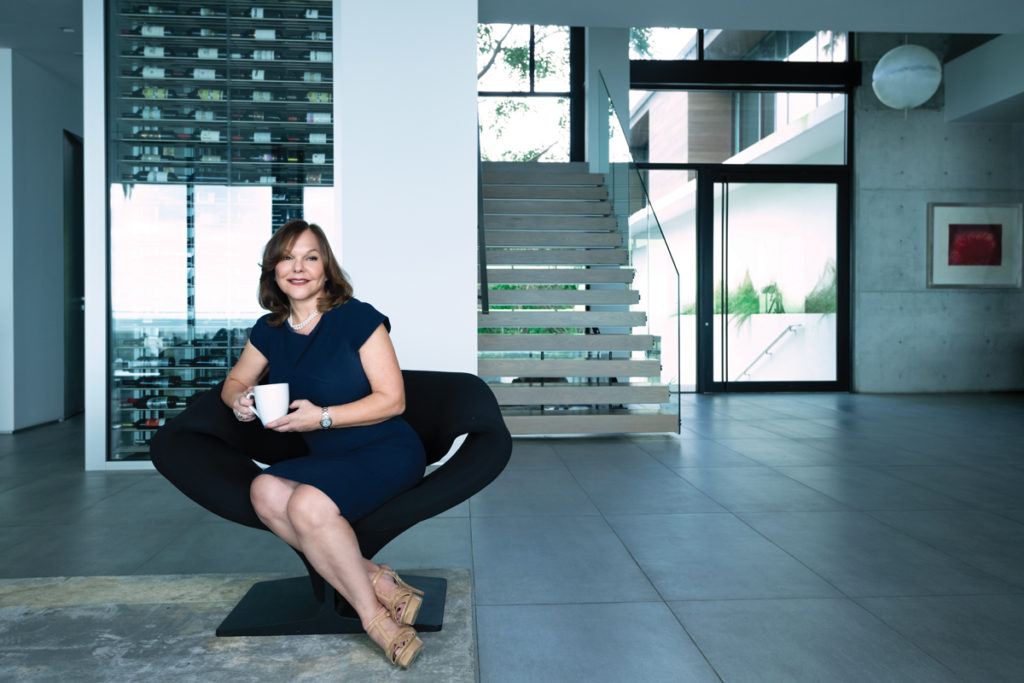 When her soap went off the air, it was the push she needed to start applying to law schools. "When it came to acting, the idea of spending my career in a profession where hard work and talent simply had no correlation to success was not something that appealed to me," she says. "I valued hard work and wanted to be valued for my ability to do well." The plan was to attend NYU Law in New York, where she was living at the time, or to go back to her alma mater in D.C. "I applied to the University of Miami back home just basically to have a safe school," she says. "When I got the acceptance letter in the mail, I didn't really pay it much attention until a couple of weeks later when they offered me a partial scholarship — at a time when I was waiting tables to pay my tuition, I suddenly had a change of heart…and I look back on it as the greatest decision I ever made."
During her time at UM, she flourished in the classroom, graduating first in her class, summa cum laude and having served as Editor of the University of Miami Law Review. After her first year at UM Law, she interviewed with Greenberg Traurig, and Mel Greenberg himself offered her a coveted summer associate position during their first meeting. "I accepted on the spot and never left the firm," she says. All in all, Bass's career with Greenberg Traurig spanned over 35 years, culminating as Co-President of the global firm from 2013-2018. "When I started at the firm, there were about 72 lawyers in a single office in Miami," she says. "When I left, there were 2,000 attorneys in 39 offices around the world — I'd like to think that I had something to do with the success of that trajectory!"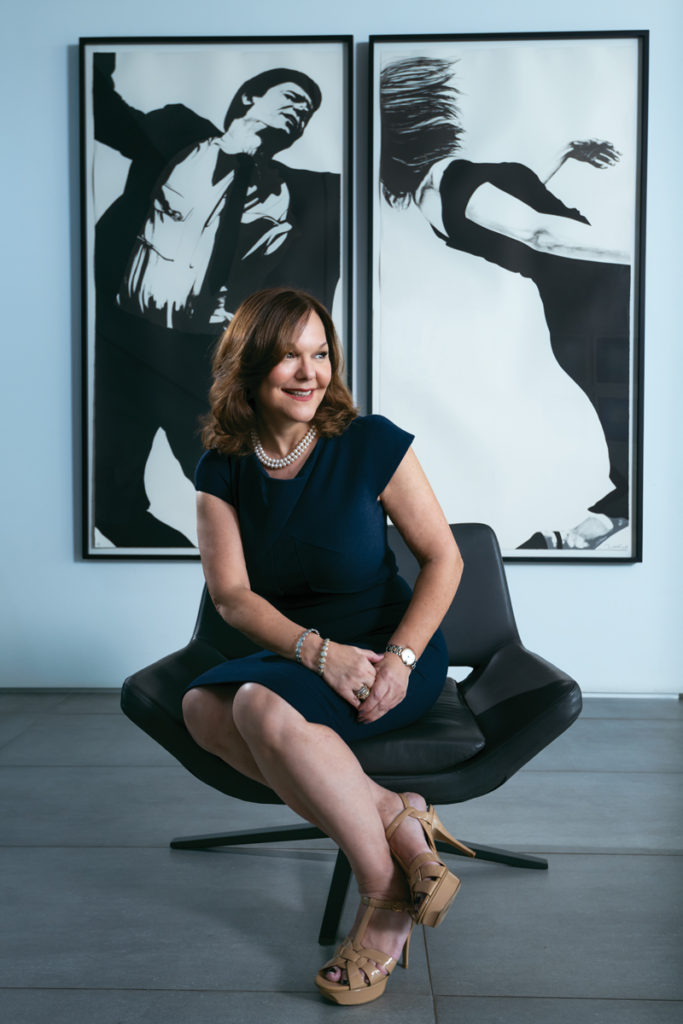 Through her decades at the firm, she successfully represented high-profile corporate clients in jury and non-jury trials involving hundreds of millions of dollars. Notably, she represented Microsoft in a class action brought under the Florida Unfair Trade Practices Act; defended Hilton Hotels Corporation in an arbitration involving breach of fiduciary duty claims in which a plaintiff sought in excess of $100 million; and worked on one of the largest construction defect cases in U.S. history that set precedent for holding a Chinese drywall manufacturer subject to U.S. court jurisdiction.
These are no small matters. And Bass is always ready, willing and able to step up to the plate when it comes to lending her intellect and expertise to issues of social justice. Among her proudest pro bono accomplishments was leading the team that successfully challenged the Florida law prohibiting gay adoption. Within days of her appellate victory, prospective adoptive parents in the state were no longer being asked about their sexual orientation.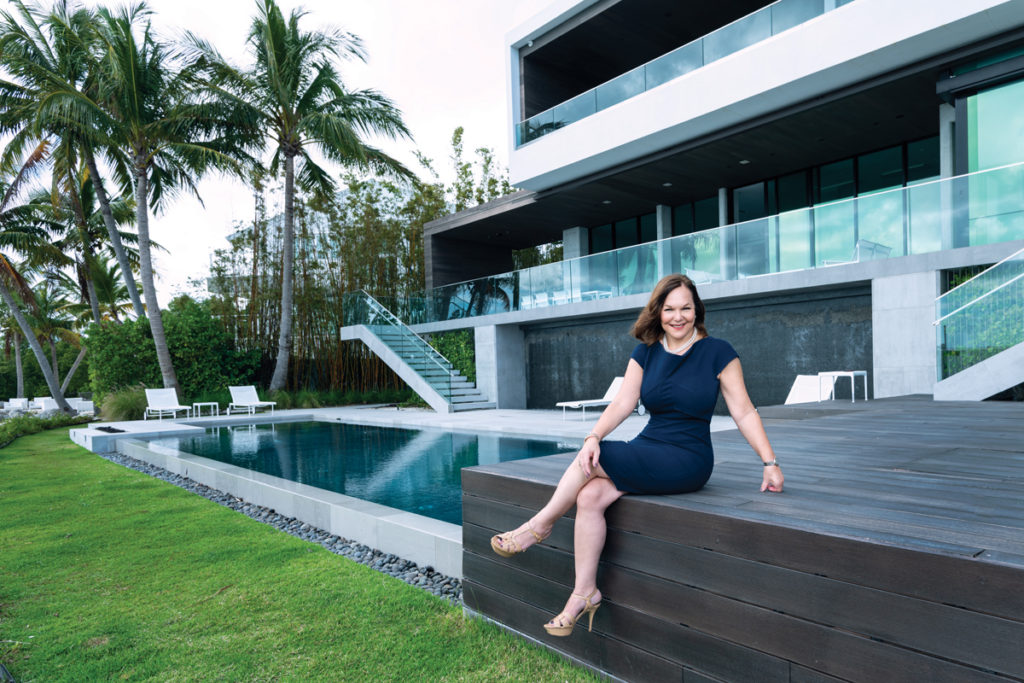 Other impactful civic and community work includes chairing the Board of United Way of Miami-Dade from 1997-1999, overseeing the two most successful fundraising campaigns in the country at the time and negotiating the acquisition of the organization's new headquarters in Downtown Miami. Additionally, she served as Secretary and General Counsel to the Orange Bowl Committee, a Member of the Board of Directors of the Dade County Chamber of Commerce, and a Member of the International Women's Forum. She was selected by Secretary of Defense Rumsfeld to participate in the Defense Department's 2002 Joint Civilian Orientation Conference and served as a delegate to the President's Conference on Volunteerism. "There's no doubt that when I look back on my career, I will be proudest of those things I did that helped improve the lives of others," says Bass, who believes that following your passions is the true meaning of success.
Bass's career welcomed yet another milestone when she took the helm as President of the American Bar Association, the largest private voluntary organization in the world with 400,000 members. For a little over a year during the period between serving as President-Elect and being sworn in as President, she traveled to 25 countries and 65 cities, focusing on things she really cared about. "Whether it was speaking to mothers separated from their children at the border, testifying in front of the Senate Judiciary Committee or talking to the Prime Minister of Vietnam about legal ethics, I was traveling around the world discussing a wide variety of very important topics," she says. "I got to really do some phenomenal things."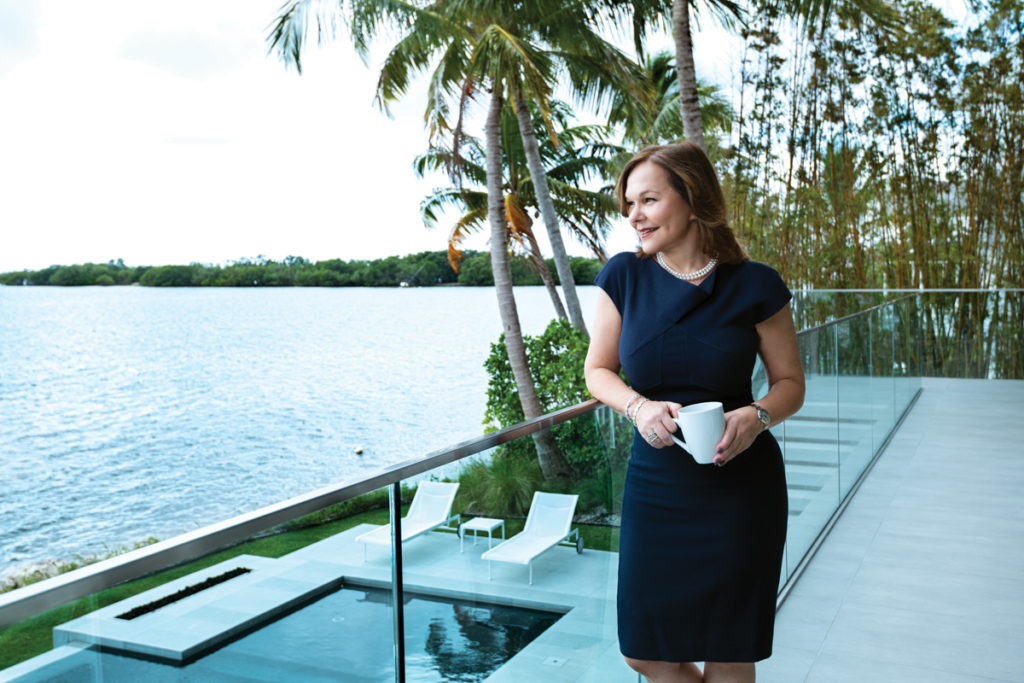 During her tenure, she implemented initiatives that impacted the future of legal education, wellness and mental health for legal professionals, and paved the way for increasing diversity and fairness in the justice system, focusing efforts on eliminating fines assessed against people who could not afford to pay them. Any one of these achievements would be considered legacy-type work by most, but for Bass it was just the fuel she needed to ignite a long-nurtured passion.
As her term as President of the ABA began winding down, something in her began to stir. She had every expectation to return to the full-time practice of law and continue her role as Co-President of one of the most well-respected law firms on the planet, but something took her in another direction. "I suddenly realized that this would be my one opportunity to do something else — once I got back to taking on a whole slate of client matters again, I would never have the break I needed to leave the firm," shares Bass of the moment she realized it was her time to cast light on some of the issues that mattered most to her and to pivot into a new starring role. She was getting a slew of keynote speaking requests and consulting inquiries on topics of diversity and inclusion from all over the world. She also knew that she was in line to be the Chair of the Board of Trustees at the University of Miami. "There was no doubt in my mind it was the right time — it was now or never."
And so in January 2019, she said goodbye to her high-in-the-sky corner office in Downtown Miami with sweeping floor-to-ceiling vistas and bid farewell to Greenberg Traurig to set off on a new adventure: the launch of the Bass Institute For Diversity & Inclusion. "There was nothing I cared more about than taking advantage of what I perceived to be an inflection point and really make progress on elevating women and minorities into the top levels of leadership, particularly in law, but inevitably much beyond that," she says.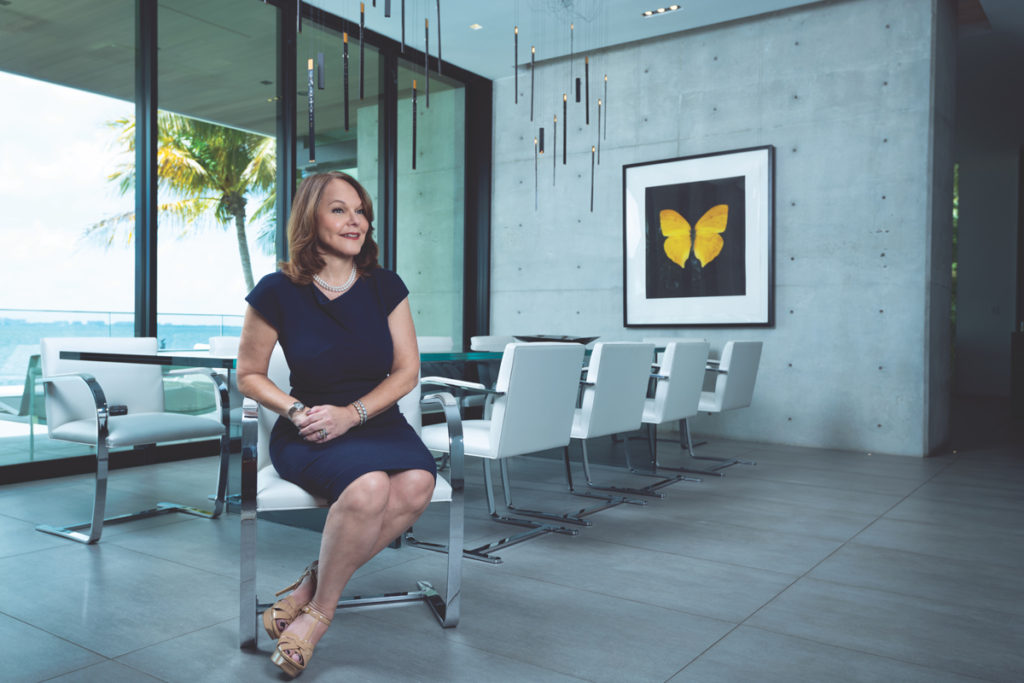 Today, the organization works with senior management of companies, law firms and institutions around the world to identify and create effective strategies to attain and retain a diverse workforce while focusing on elevating minorities and women to senior management roles. "For companies to reach their fullest potential, they must successfully tap into all available talent, and that includes the perspectives added by women and minorities," states Bass, who credits corporate leadership as the most effective catalyst for advancing the diversity dynamic within an organization. "Hiring is just the first layer to look at when it comes to how well corporations are implementing diversity initiatives — leaders need to measure retention, elevation and the type of work opportunities being offered to all employees. Anecdotes don't change policy, data does, so having these measures is key."
The good news, she says, is that diversity and inclusion has increasingly become part of the corporate conversation and many leaders in almost every field are actively taking action. "Nearly every major company has a plan in place, whether it is a Diversity Committee or a Woman's Initiative or any number of multiple efforts — corporate social responsibility and diversity inclusivity in contracting has further brought the importance of diversity matters to the forefront," she says. This momentum has given Bass a platform, perspective and the professional achievements necessary to cast herself as a leading authority on the topic. "Our mission is to make suggestions as to what can be done differently to enable a more hospitable environment where all employees are elevated and encouraged to reach their fullest potential."
Just as her Institute was starting to take off, Bass was appointed to serve as the Chair of the University of Miami Board of Trustees, a position that has become increasingly pivotal during the challenges of the pandemic and requires a "24/7 commitment" to UM's 12 schools and colleges, as well as the UHealth system.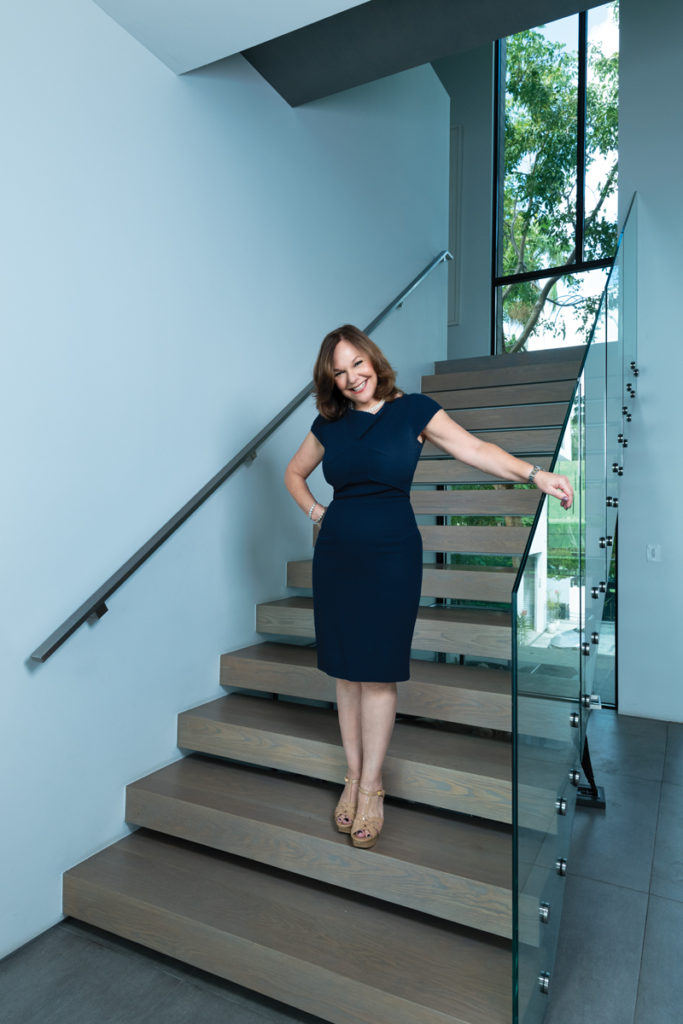 Looking toward the future, Bass is keenly optimistic. "I see the Miami of today as a truly world-class city that's attractive to people throughout the world," she says, alluding to an article she read that mentioned the fact that the super wealthy have homes in New York, London and Hong Kong, and now Miami is being added to the list. "When people started realizing this past year that they could work from anywhere and be as productive, suddenly Miami became even more attractive, leaving people who had come here wondering why they would ever go back to New York or Connecticut or even Silicon Valley," she says. "I think it's going to be transformative for our city and I think the next 5 years are going to be very, very exciting for us."
Besides the year-round favorable weather, idyllic backdrop and myriad of luxury real estate and career options, as well as one of the world's most dynamic entrepreneurial scenes, there's much more that lures people to the city. "I get to look out of my window every day and see Biscayne Bay and it's just one of the most beautiful sights — I look forward to the sunset every night, to watching the pelicans diving — but it's much more than that," she says. "I believe that what really makes Miami so unique is that you can interact and work with people from all over the world. In so many other cities, yes, you have diversity in terms of demographic, but you don't have true integration of diversity in the business community, and you'll find that more in Miami than probably anywhere else in the world."
And so, like a perfectly crafted script with all the plot twists and pivots one might expect, Hilarie Bass has created a blockbuster ending to one chapter of her career and has set the stage to shine light on a new one. She's found a way to pivot her life's work and continues to thrive in the spotlight, behind the scenes and just about anywhere a reality check is in order.
If her journey were ever made into a movie, who would she want to play her? "I'll have to get back to you on that," she quips. Don't be surprised if she revives her acting career for an encore performance playing herself, complete with the worldwide standing ovation she's earned and deserves. "It's been an incredible ride so far," she says. "And the best is yet to come."