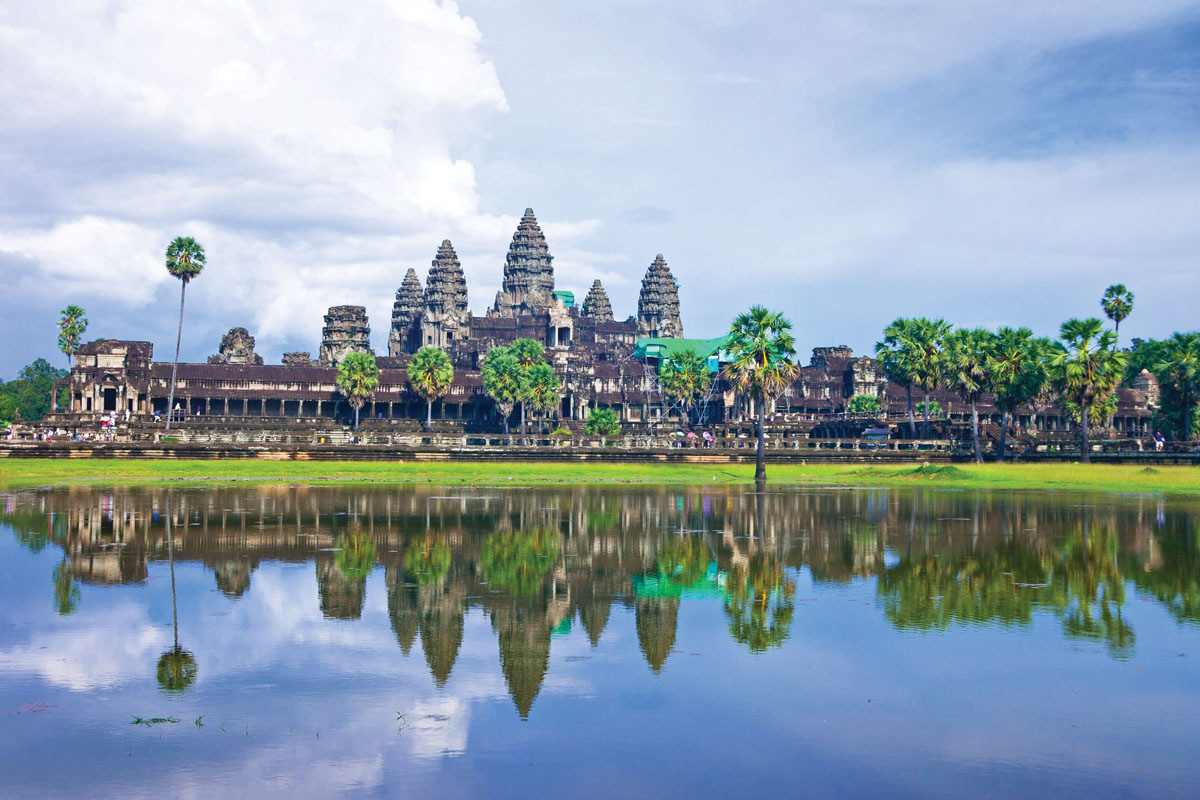 If you didn't know, 20 hours is the amount of time it takes to fly to the other side of the world on a commercial jet. 20 hours? The thought alone kept me from visiting Asia time and time again, but this year was different. The allure of rich history, foodie indulgences and contrasting landscapes drew me to Cambodia and Thailand.

My sojourn began in Phnom Pehn, the capital of Cambodia. Not knowing what to expect of a country with such a deeply scarred past, my sister and I came with an open mind and a longing for exploration. We got an early start and headed to Sisowath Quay to watch an explosion of burgundy and orange skies as the sun rose over the Makong River in front of The Royal Palace, where everyone was wearing yellow, the color of the day. Cambodians believe that choosing the right color of clothes, representing a different planet on each day, will bring good luck and happiness. So far so good.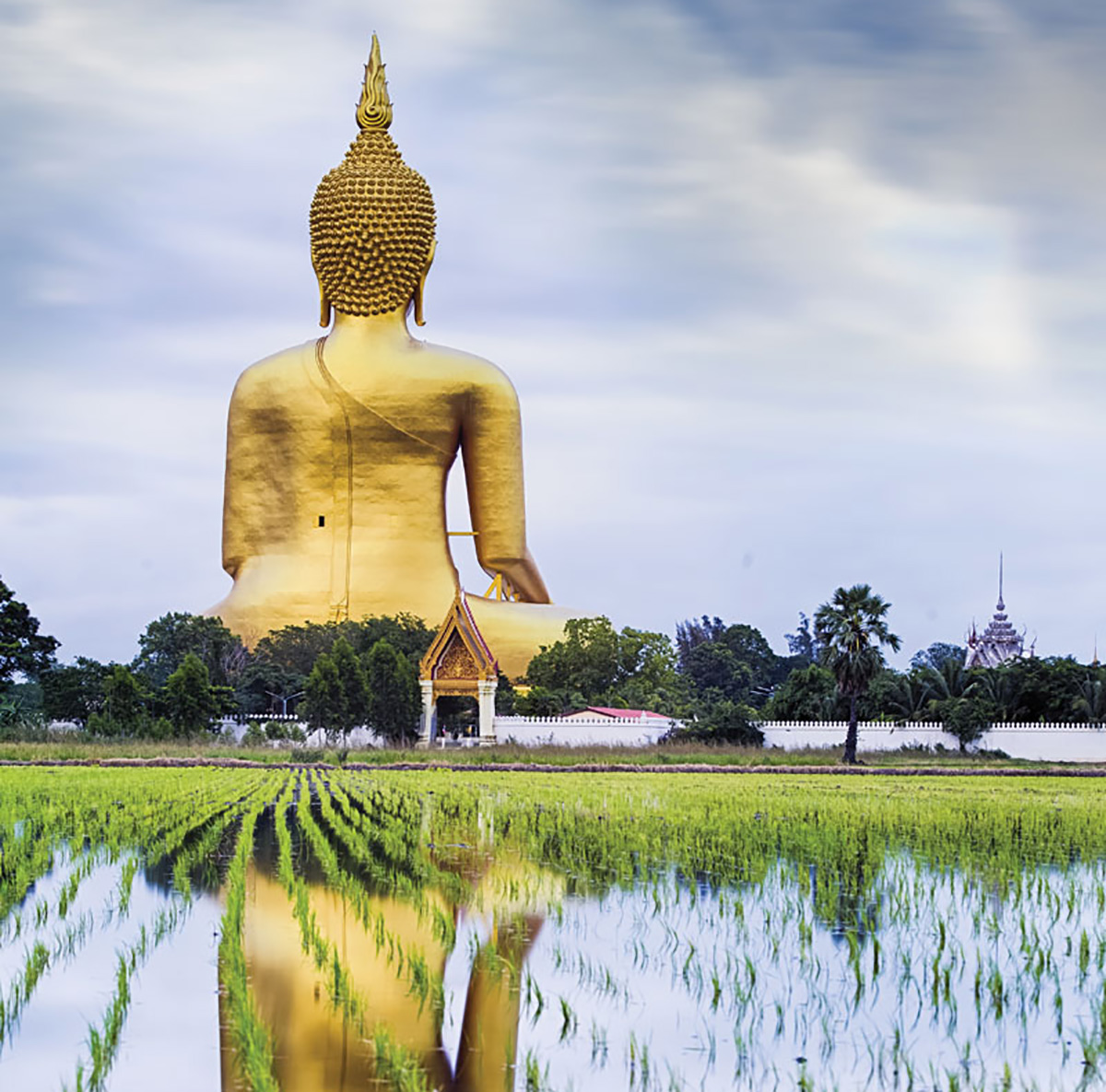 In fact, fashion has always been at the center of Cambodian life. Silk weaving has been part of the country's culture for over 1,000 years, although the tradition suffered a substantial loss of skilled artisans during periods of extensive war. A visit to a local silk farm gives you a new appreciation for the soft and luxurious feel of silk and a quick lesson on the silk-making process. The industry has re-emerged with stand-out designers like Eric Raisina whose unique textiles have been commissioned by fashion houses Yves Saint Laurent and Christian Lacroix. His woven silk scarves add a pop of style and sophistication, while many of his luxe designed-to-your-desire pieces include unique silk fur and natural raffia lace…creations that are at once chic and perfect for those tropical, steamy nights.
Each year my travel itinerary includes a UNESCO World Heritage Site, so visiting the sprawling city of ruins in Angkor was a marvelous treat that dazzled my inner Indiana Jones. We watched the sun light up the serene stone faces of Bayon Temple at sunrise, explored the ancient Khmer ruins by elephant and watched the sun set behind Angkor Wat. Plan to spend multiple days exploring this grand wonder and bring plenty of water, insect repellant, sneakers, long pants and extra batteries for your camera. A guided tour is a must and a 3-day pass is the best deal.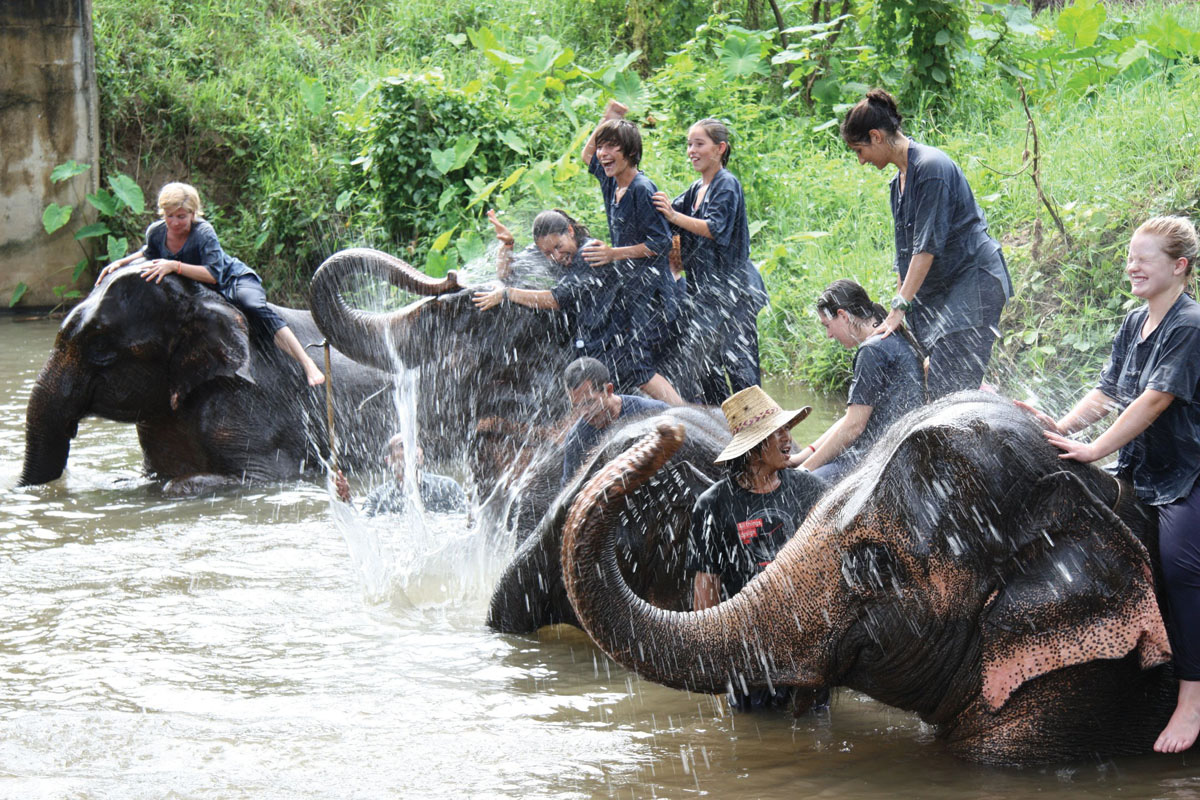 Another enchanting experience came on the day of my birthday. It started with a market visit with the culinary staff of the Raffles Hotel D'Angkor. After a guided tour through the colorful food market and an explanation of regional flavors, we were escorted back to the hotel for a Royal Khmer Cuisine cooking class. We learned how to make nhoam lahong (green mango salad), sach ko loc lak (wok-fried black peppered beef) and kari sach moan (cambodian red chicken curry), among other regional treats.
But the most spectacular gift came after lunch when we were escorted to the Royal Garden pagoda and met by Buddhist monks. We made offerings of white lotus flowers and fresh fruits and, dressed in their burnt-orange robes, the monks chanted in unison, doused us in blessed water and adorned our wrists with a red string bracelet like the one Madonna made famous during her Kabbalah days. In Buddhism, the color red represents fearlessness, courage and bravery, and it just so happens to be my favorite color. Each time I look at my wrist I'm reminded of this beautiful birthday blessing.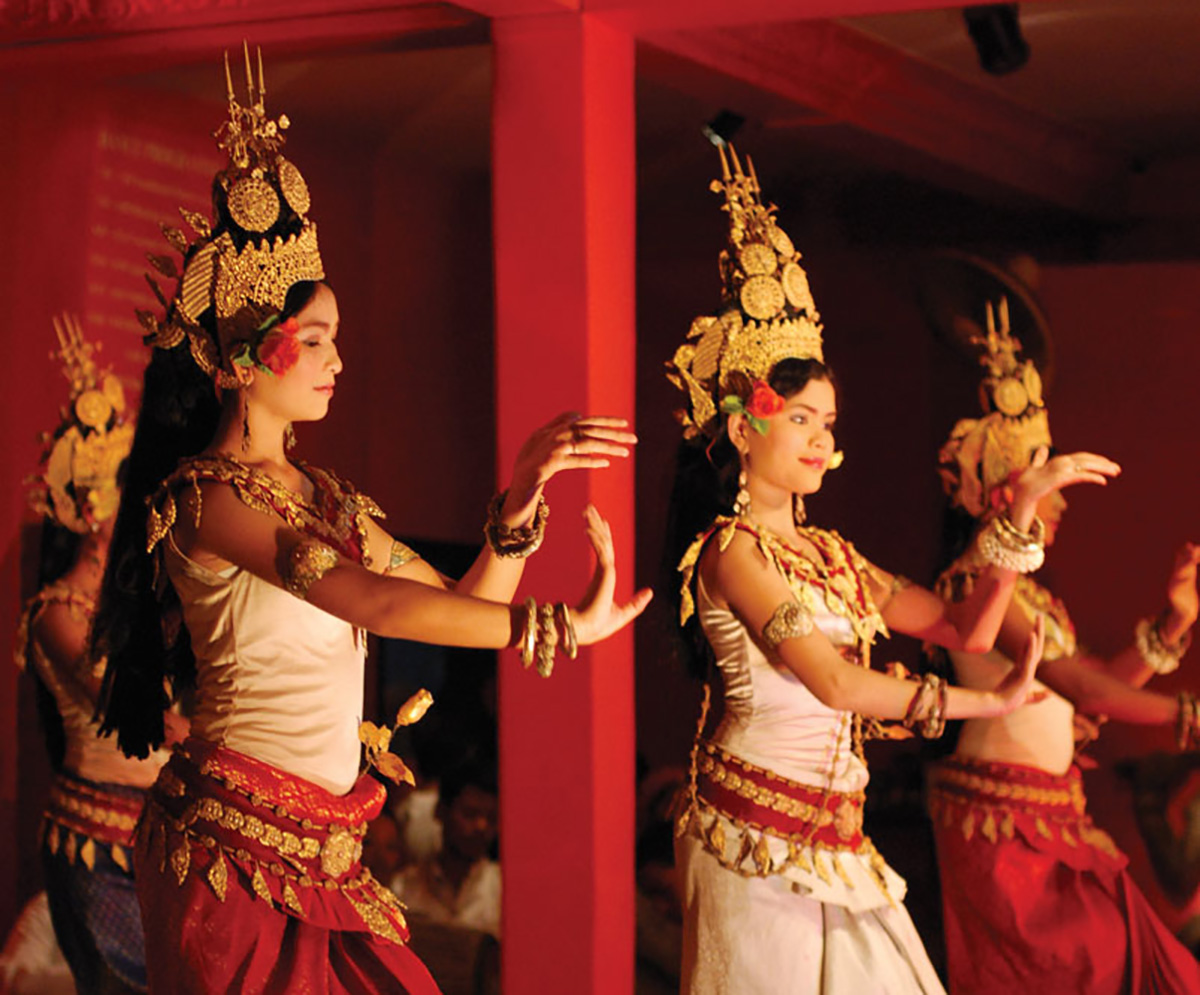 Before we knew it, it was time to leave colorful Cambodia behind and head for Thailand where we met up with my best friend to explore the Thai way of life. The Thai people are a laidback bunch with an upbeat spirit and a great appreciation for simplicity. A favorite pastime is pai tio, the practice of simply walking around neighborhoods to see what, and whom, you can see. Thailand offers plenty to do and see at whatever pace you seek.
Interestingly, there are over 100 islands off the coast of Thailand in the Andaman Sea and the Gulf Of Siam offering visitors opportunities for fun in the sun year round. The islands are great for diving, snorkeling, sailing or just good old-fashion sun worshiping. Phuket is a great jump-off point for visiting the islands in the Andaman Sea. Boat charters can take you to places like Maya Bay where Leonardo DiCaprio filmed The Beach or Koh Khao Phing Kan, made famous by 007 and now known as James Bond Island.
The slow-paced fishing village of Koh Samui in the Gulf Of Thailand is a chic, understated celebrity retreat. The island lures visitors like Mark Zuckerberg, Mick Jagger and 11-time Mauy Thai Kickboxing Champion Dida Diafat who we met poolside at Nikki Beach. Thousands of international tourists head to Koh Pha Ngan for the crazed full-moon parties on the beach, psychedelic mushroom milkshakes and electronic dance music until the sun comes up. Soul-seekers and Buddhists find nourishment for the mind, body and spirit in remote monasteries, yoga and meditation retreats, and visits to palaces and depictions of Buddhist symbols ingrained into daily Thai life.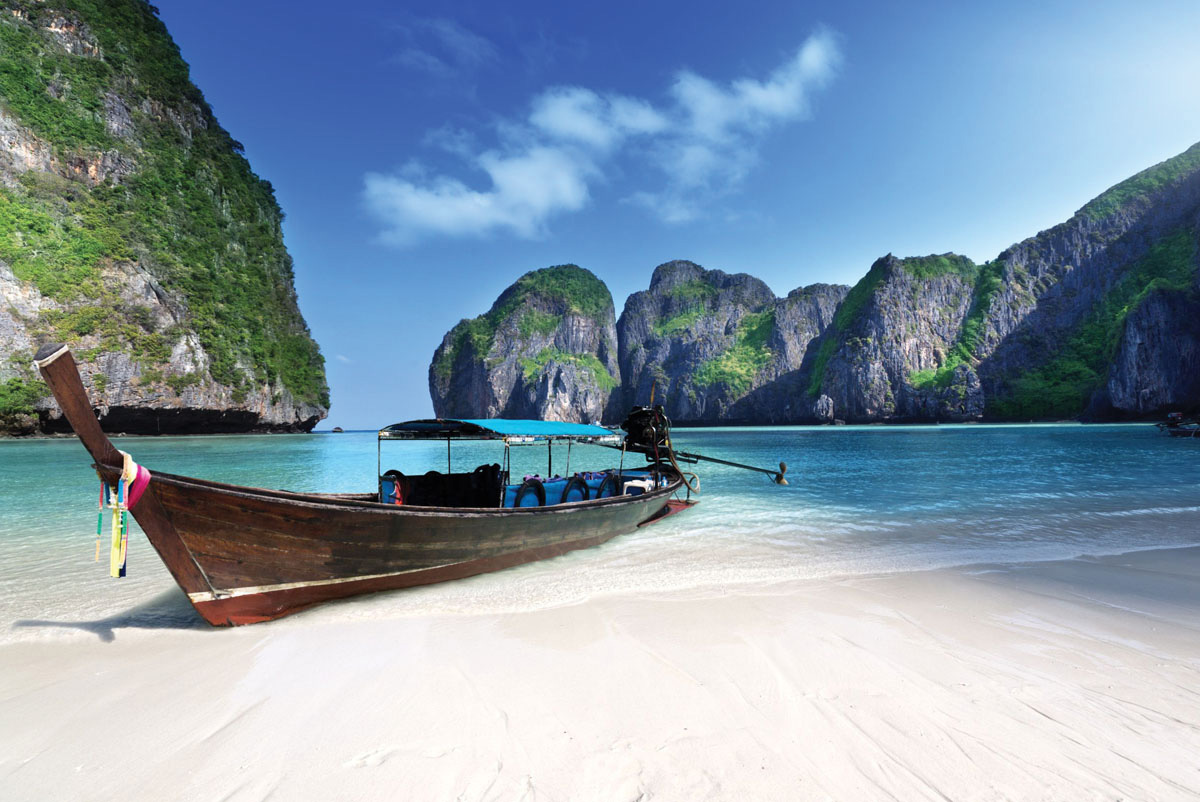 Chiang Mai in the northern region of Thailand offers a stark change of scenery. Lush forested mountains and rice paddy fields dominate the landscape. Chiang Mai provides the outdoor explorer a myriad of adventures from hiking and trekking to secluded waterfalls or navigating river rapids on bamboo rafts. We challenged ourselves with an advanced ziplining course at Eagle Track Ziplines where we flew through the jungle in the rain with a tiny bamboo stick as a brake, traversing suspension bridges and abseiling from towers 130 feet in the air. The adrenaline rush kept us shaking well after we safely planted both feet on the ground.
Shopping in Thailand is world-class, and part of the fun is haggling with the vendors. Friendly merchants in Thai markets are ready to strike a deal so be sure to greet them with a nice "sawa dee" or "hello" and use your charm and negotiating power to bargain your way into a new pair of elephant pants, a Buddha statute or two, or a dozen or so exotic skin products. Expect to pay at least 30% less than the original asking price and an even better price when negotiating multiple items from the same vendor. My personal favorites were colorful sting ray, snake and ostrich bracelets I found at the Chatuchak Weekend Market in Bangkok that add a perfect pop of color to any outfit.
As I reflect on the magic moments on my kingdom hopping adventure, I feel a great sense of enjoyment and personal fulfillment. I learned to slow down, let go of worries and returned home with a fresh perspective and a suitcase full of great memories and souvenirs to share with all my loved ones who couldn't make the trip.
Stay & Play
When on the other side of the world, you may want to check out these hospitality hotspots sure to enchant, entertain and excite no matter when you decide to visit.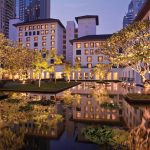 The Sukhothai Bangkok
A sophisticated oasis nestled in the bustle of Bangkok with 5-star service and amenities, this Leading Hotel Of The World allows you to dine at Celadon for a taste of superior Thai regional dishes; Sukhothai.com.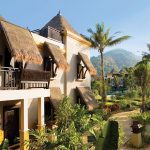 Movenpick Resort & Spa
This is the perfect place to disconnect and to completely recharge for singles, couples or for those who are traveling with a family who are simply looking for easy beach access; Moevenpick-Hotels.com.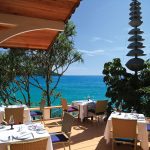 Mom Tri's Villa Royale
This traditional Thai resort within a serene cliffside setting above beautiful Kata Noi Beach is perfect for romance and indulging in splendid seafood fare at Mom Tri's Kitchen; VillaRoyalePhuket.com.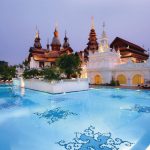 Dhara Dhevi, Chiang Mai
A paradise designed to heighten your senses and sooth your soul. Indulge in Ayurvedic treatments at The Dheva Spa & Wellness Centre or escape for an unforgettable 30-day retreat; DharaDhevi.com.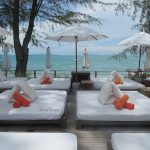 Nikki Beach, Koh Samui
This international destination for celebrities, creatives and fashionistas lets you sway your hips to global sounds at their chic Sunday brunch while enjoying sunset views; NikkiBeach.com/KohSamui.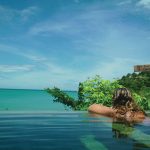 Six Senses, Koh Samui
Retreat to a private beachfront villa with private pools, butler service and panoramic views of the Gulf Of Thailand. A visit to the world-class spa and sunrise meditation session is a must; SixSenses.com.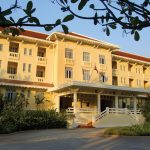 Raffles Hotel D'Angkor
Enjoy a curated Khmer experience where old-world Cambodian grandeur meets modern-day comforts, and make sure to try a traditional Khmer massage and Royal Cambodian cuisine; Raffles.com/Siem-Reap.