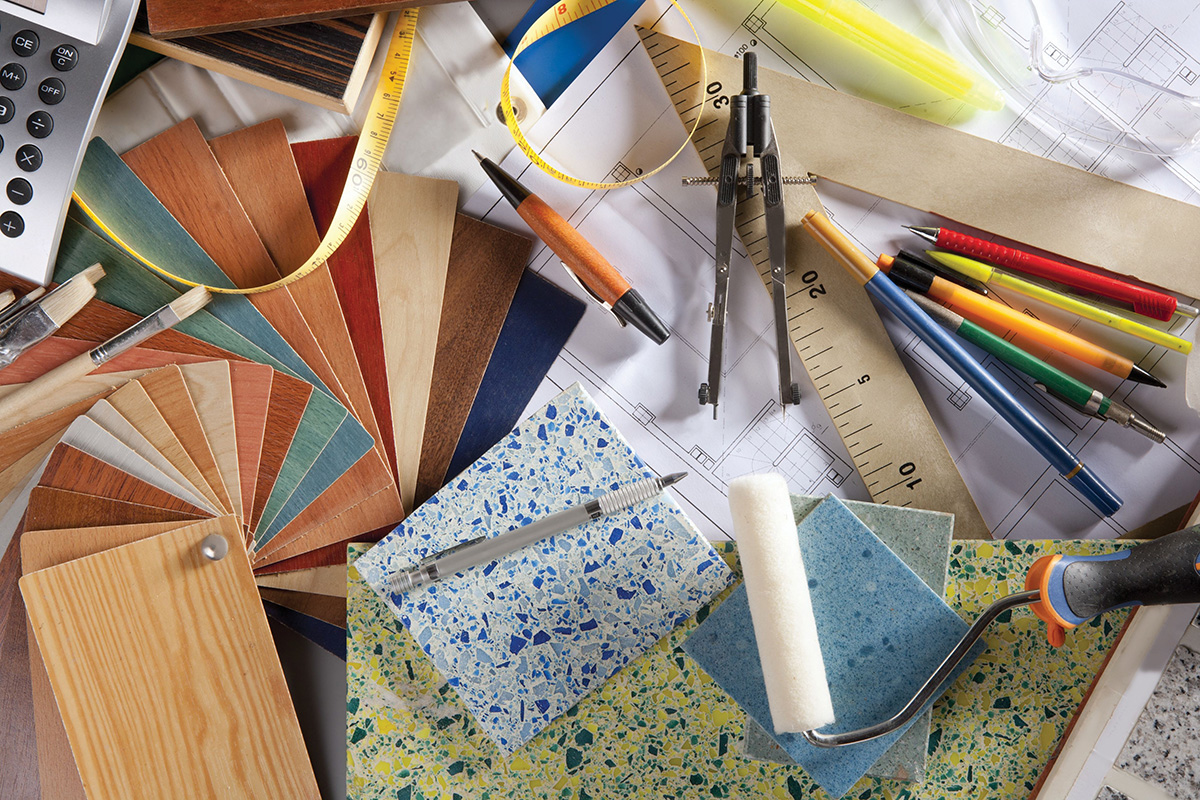 Debbie Travin is an entrepreneur to the core. As the Head Interior Designer for DLT Interiors, the energetic, dynamic brunette holds to the design philosophy that good design is not about trends or rules, but about creating timeless, fresh, inviting and ultimately comfortable spaces. "Our goal is always the same…" the self-professed perfectionist says, "…to create a home environment beyond what our clients could ever envision or dream of for themselves!"
Travin's love of combining art with interior decorating began way back in college, where she recalls revamping her friends' dorm rooms, but the real genesis of her career came when she and her husband moved to Scarsdale, New York, and bought a house that needed complete remodeling, inside and out. "We basically knocked it all down and started from scratch," she recalls brightly.
After all the structural work was finished, she knew it was time to shift the focus to the interior design of her new home. At first, friends and family urged her to hire a professional decorator, but she felt compelled to take on the project herself, and worked diligently to make the design give her new home its own unique personality. "When my architect took potential clients to see my finished home," she grins, "they asked about the decorator, and that's how I got started."
Since then, there's been no stopping her. Travin currently works with a team consisting of the best contractors in the country, who do meticulous custom millwork and cabinetry jobs and expert custom window treatments, as well as complete interior design.
They work, she explains, by approaching every project on an individual basis with thoughtful attention to the ideas, needs, personality and lifestyle of their clients. DLT Interiors also works hand-in-hand with real estate agents looking to stage high-end properties during the marketing process. As such, the presentation to potential buyers is crucial to the selling process, she says, and experience has proven her right, time and time again. "A staged home suggests that the home has been well cared for and will bring attention to its best architectural features," Travin says. "It focuses attention the hidden attributes of a home and really makes it shine."
And because the words "slow down" are wholly absent in Travin's professional vocabulary, when asked about her plans for the future, she doesn't hesitate, sharing that she plans to expand her interior design services from Manhattan to Miami in the very near future. "I can't wait to start working in and around The Magic City," she says. "It's going to be an exciting next step in the firm's development, and I couldn't be looking forward to it more!"; DLTInteriors.com.