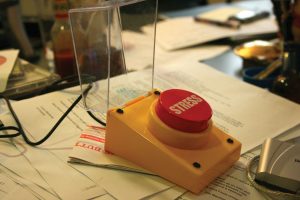 Electronic De-stresser
Connect the Big Red Stress button to a computer's USB port for several choices in stress relief. "Boom" explodes the computer without any actual data damage so you get the satisfaction without the consequences or you can "punch" a photo of your boss. "Webkey" instantly loads your favorite URL; DreamCheeky.com.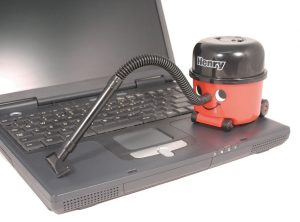 Cute Clean-Up
Ate lunch at your desk and now it's covered in crumbs as important clients are arriving? It's Henry The Desktop Hoover to the rescue! Not only will the sight of him make you smile, but this desktop version is modeled after the powerful full-size version for ultra-efficient cleaning; Amazon.com.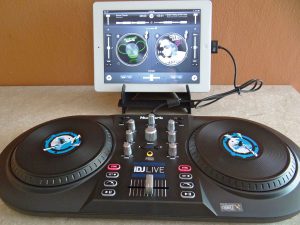 Office Party
Turn your office into party central with iDJ Live. This IOS-DJ controller works with any iPod Touch, iPhone or iPad to liven up the holiday party or Friday happy hour. Provides a realistic turntable mix via Algoriddim's high-tech DJ app on an iPad and other top Core MIDI-enabled apps; Numark.com.
Buy Now?
Should you buy a home before interest rates rise? Currently a couple of trends — increased consumer confidence and rising interest rates — are impacting South Florida's housing market, and for interested buyers on the sidelines, now may be the best time to make a home purchase. Sabadell United Bank has seen evidence through increased residential loan transactions that consumer confidence is returning, which means people are making home purchases as they become more optimistic about the economy. This renewed interest means that not only is the buying process becoming more competitive, there's also less inventory to choose from and those on the fence could lose out by prolonging their decision. At the same time, the interest rates on the traditional 30-year mortgage are trending upward, but are still relatively low in the 4% range. I don't expect the Federal Reserve to decrease rates near 3% as they were at the beginning of the year, so locking in today's rates with a home purchase makes good financial sense. Purchasing a home is one of the most important decisions people will make in their lifetime. They should do their homework and be sure to find a lending partner that understands their unique needs and objectives. The experienced team at Sabadell is available to help borrowers understand the mortgage process and answer any questions they may have.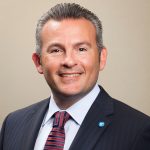 ABOUT THE AUTHOR
Howard Levine is a Sr. VP of Residential Mortgage Lending with Miami-based Sabadell United Bank who advises clients on a variety of topics of interest and always aims to provide stellar customer service and client results; 800.511.8528; [email protected]; SabadellBank.com.