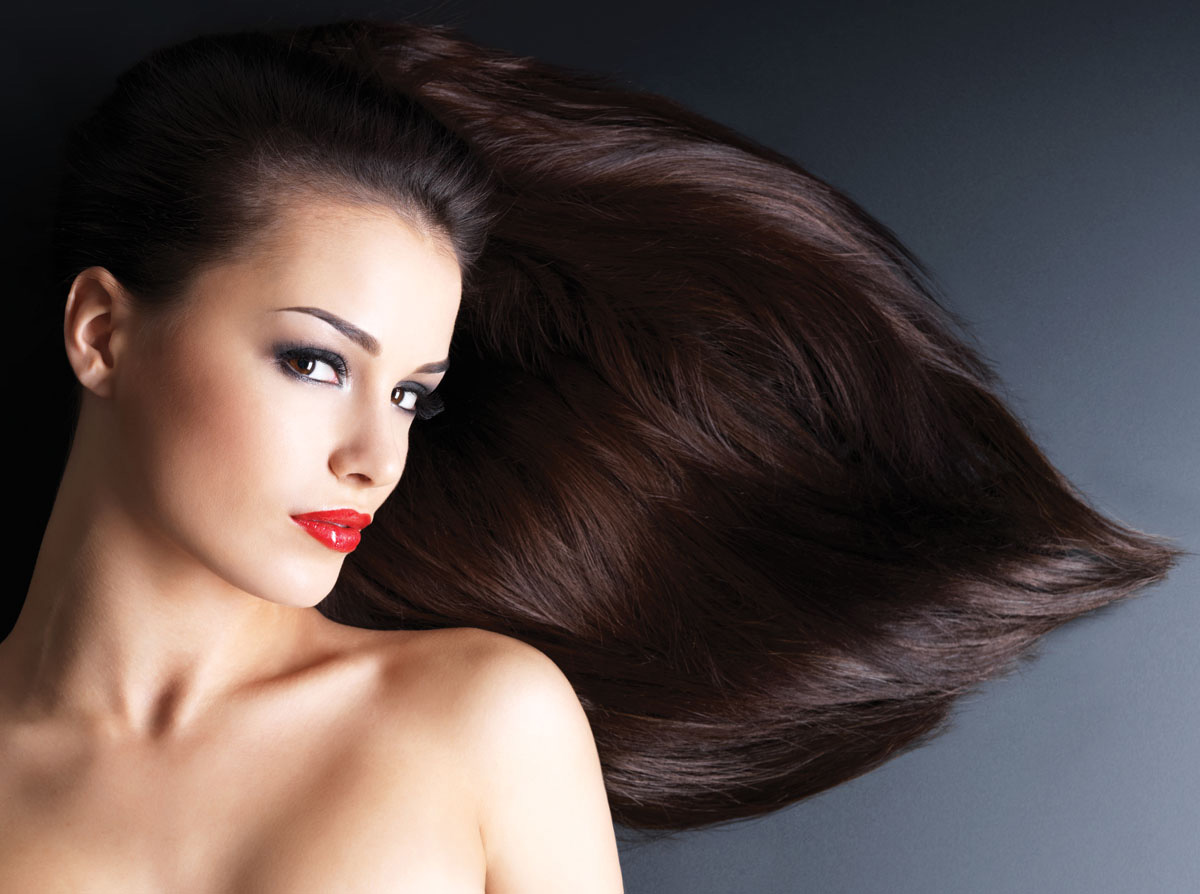 If you call Miami home, then you know you live in paradise. Aside from year-round beach weather, the most spectacular scenery, a city that's thriving and a nightlife coveted globally — as if we didn't already give other places a reason to envy us — now, in a recent survey by Travel + Leisure, Miami was touted as having another impressive attraction: It's home to the most beautiful people.
This means those who live here need to keep their primping and grooming one step ahead of the game, for not only do we have a reputation to uphold, but ay caramba…the competition is only growing stiffer. So as to not sit idle, allowing others to usurp our sass and sexy appeal; I allocated a few months to this exposé, diving deep into research to get the latest on beauty products and procedures that are: nonsurgical, available in Miami and actually work. There is NO "come right up" carny lingo pitching hope in a bottle associated with this piece. If it isn't tried and true, it was tossed out. To quote the wise and venerable viral sensation known as Sweet Brown, 'Ain't nobody got time for that!"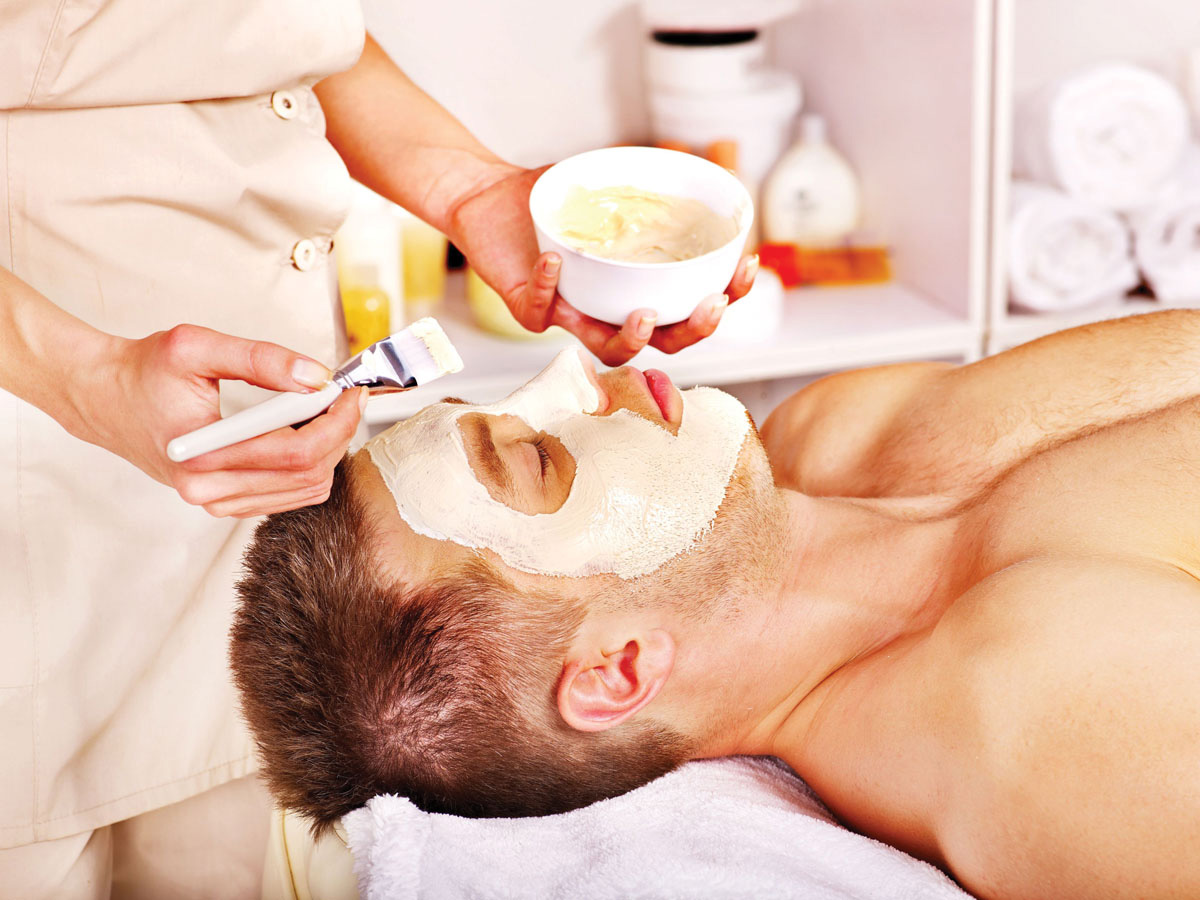 It all starts with the sun. Our best friend and arch nemesis in Miami. For those in search of the sun-kissed "Miami look" baking in the sun will give you the instant gratification of what appears to be glowing, healthy skin…but with time, you shall pay the price if you don't incorporate a sunblock with an SPF of at least 30 into your daily routine — and this goes for everyone who lives in The Sunshine State.
Some of the very best SPFs on the market that are top-of-the-line and don't leave skin feeling chalky, exposed to harmful chemicals or cause breakouts are: SkinCeuticals Sheer Physical UV Defense SPF 50 ($34); SkinMedica Daily Physical Defense Sunscreen Broad Spectrum 30+ ($46); and La Mer: The Reparative Body Sun Lotion Broad Spectrum SPF 30 ($85). These can all be found online or at most skincare providers.
For dermatologist Dr. T.J. Giuffrida, Miami's suncare specialist for prevention & skin cancer treatment, it's all about selecting a water-resistant, broad-spectrum coverage with an SPF of at least 30. "Broad spectrum offers protection from both UVA and UVB rays, but even water-resistant brands must be reapplied," he explains. Other options that garnish Giuffrida's stamp of approval, as well as ours, are: Elta MD UV Shield Broad-Spectrum SPF 45 ($25); and Blue Lizard Australian Sunscreen Sensitive SPF 30 ($20).
But here's the thing…let's say you already have the sun damage and you need to treat the years of overexposed skin. Enter Dr. Jason A. Shapiro and his Gold Standard in non-surgical skin texture rejuvenation that is safe, affordable and minimally invasive. Shapiro combines the use of a fractionated CO2 Laser for permanent reduction of sun damage, acne scars, fine lines & wrinkles; and then follows suit — after a week of recovery — with a Botulinum product like Botox, Dysport or Xeomin to finish off the beauty transformation.
Is it painful? Well, a little, there's some discomfort — it requires patients staying 5-7 days out of the public eye since there's swelling involved, and the upper dermis of your skin will crust and then peel off. Is it worth it? Yes — by Week 3, you reap the rewards with diminished scars & wrinkles and truly luminous skin. The procedure runs about $3,000, and the post-op process is just as important. Shapiro recommends using SkinMedica Dermal Repair Cream and TNS Essential Serum with growth factors, antioxidants and soluble collagen 3 weeks post treatment. The combined cost for products is $380. A month after the procedure, the results are lasting and your skin is radiant — as in, you can hashtag your tweets #ShinningStar.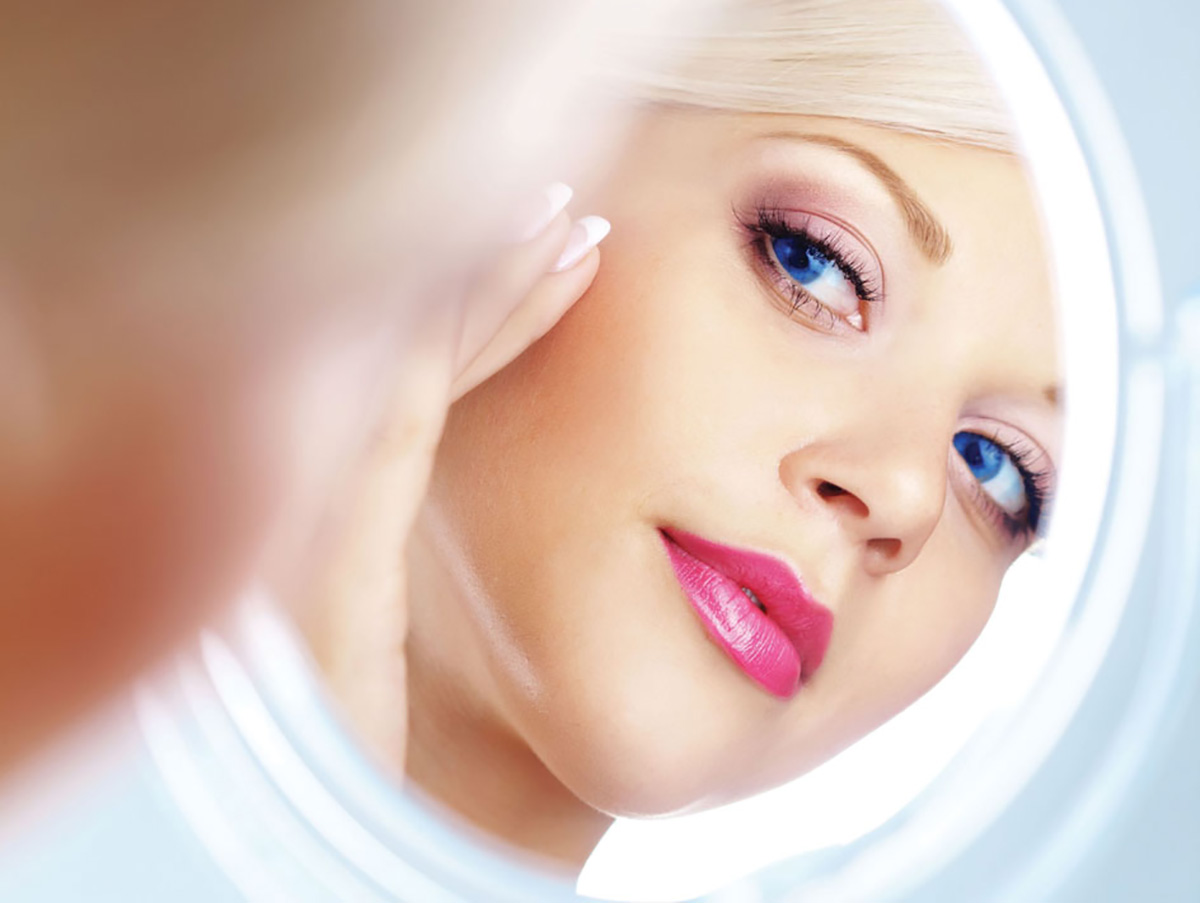 But if lasers sound too abrasive, yet results are what you're after, let's bring in the big guns, straight to the office of Dr. John J. Martin who practices cosmetic & reconstructive surgery. Welcome, Ultherapy, think of it as a facelift minus the knife. It's a non-invasive procedure that battles aging skin using concentrated heat from an ultrasound applicator to stimulate new collagen growth. It's a preventative procedure, so the ideal candidate is within the age range of 35-65. A full face treatment lasts about an hour, whereas partial face or brow runs only 20 minutes.
The way a Ulthera machine works is by penetrating below the surface of the skin to stimulate the body's creation of new collage. Results are over time; it takes 3 months to see some of the lifting and about 6 months to really see the full effect. There's some discomfort and a zapping sound during the procedure when the heat waves are penetrating the skin. It's a sensation of warm jabbing, but nothing 800 milligrams of Motrin can't remedy, and the results at the 2-month mile marker will have you singing zip-a-dee-doo-dah when you realize all that zapping was worth it. Cost is $1000-$3500.
For more accessible options, we can turn to products found on the market. One ingredient in particular that's all abuzz in the world of aesthetics is Hyaluronic Acid. It hydrates the skin and stimulates collagen production. This process in turn creates the youthful glow we all covet. It's a substance naturally present in the body that begins to deplete as we age. Many plastic surgeons use it as an injectable derma filler; it can also be taken orally or applied as a cream. Topically, it locks water in, thus keeping the skin hydrated, dewy and youthful. Some of the best brands you'll find on the market include: Nature's Way Hydraplenish Oral Supplements ($10); Johanna Vargas Skincare Daily Serum ($85); Derma E Hydrating Serum ($24); SkinCeuticals Hydrating B5 Gel ($78); and Peter Thomas Roth Hyaluronic Acid Complex ($65). Most of these products may be found at the beauty aisles of Whole Foods or online.
In conjunction with skin that is well-hydrated, and the use of broad-spectrum protection, we need to include a pair of vital elements in the care of your skin's appearance, keeping you always radiant, and as if sipping from the Fountain Of Youth. One is an AHA (Alpha Hydroxyl Acid) and the latter, is a Supreme Moisturizer. The purpose of an AHA is to exfoliate the skin. An effective AHA needs to have between 5%-10% concentration of one or more ingredients: glycolic acid, lactic acid, malic acid, mandelic acid or tartaric acid — glycolic acid being the most common. They are recommended for normal to dry skin, since AHAs have a difficult time penetrating oily skin. Our picks are: Vivité Daily Firming Lotion, applying only 1-2 times a week because of its 15% concentration ($67) and Skin Perfecting 8% AHA Gel Paula's Choice ($24), both available online.
Moreover, in the always-complex and often overwhelming area of moisturizers, after trying out over 40 different brands, the ones that came out on top for being functional for all skin types, and leaving the face luminescent as well as locking moisture in thanks to the high grade of emollients and humectants are: Dr. Hauschka Quince Day Cream ($35.95); Elemis Pro-Collagen Marine Cream ($128); Chanel Hydra Beauty Crème Hydration Protection Radiance ($87); Atopalm Intensive Moisturizing Cream ($30); and La Mer Moisturizing Cream, referred to as the miracle broth ($155).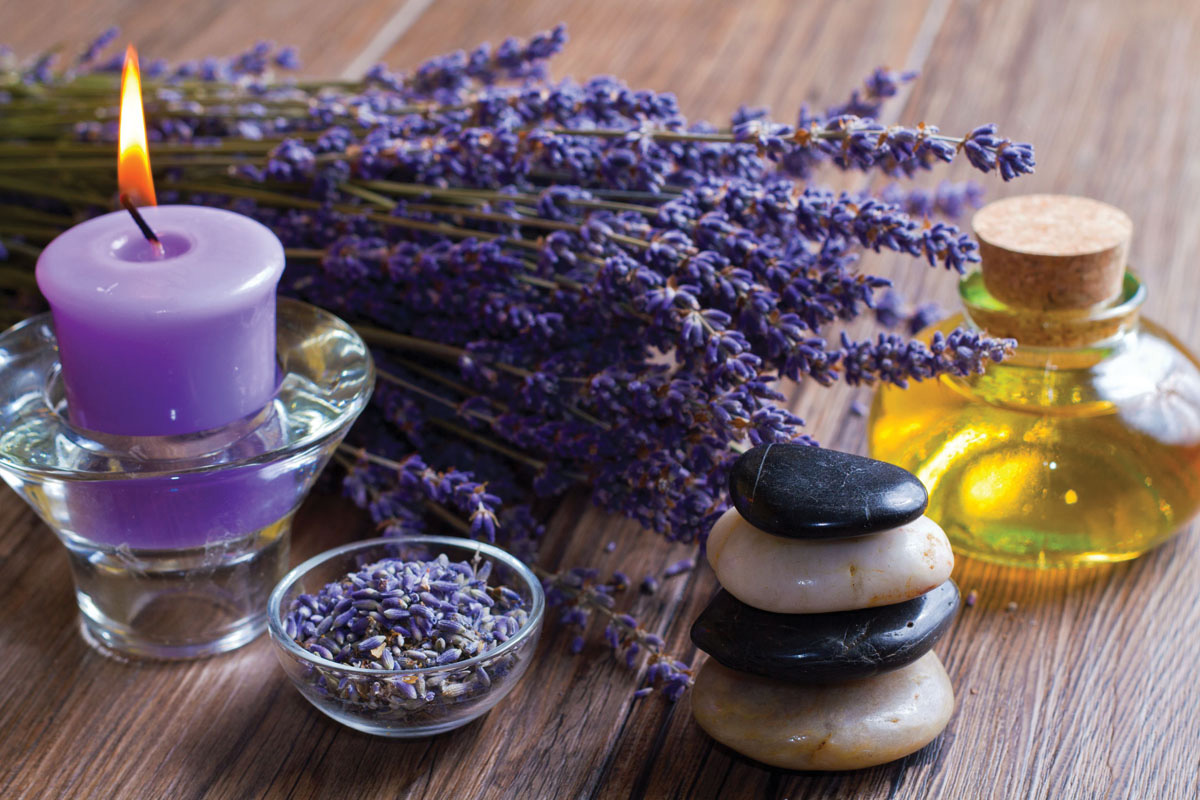 But if you'd like to take the quickest route to beauty and health and you're not squeamish when it comes to needles, VitaSquad Mobile delivers an intravenous nutritional therapy service right to your door. Available by appointment only and administered by a team of professional nurses, you can choose from up to 7 different customized concoctions that can do everything from cure hangovers and increase energy to improve healing, augment libido and even enhance the immune system. This chemical-free IV therapy can pump up to 100,000 milligrams of pure vitamins into your bloodstream allowing for 100% absorption and immediate results; VitaSquad.com. Now that we have all the goods on everything from sun protection to preventative procedures, along with product insight on how to keep the skin glowing and the body vitamin-infused & strong, what else could be missing? To wrap things up and give you a subtle but powerful tool for your arsenal, don't ignore the art of scent selection. University Of Lausanne Biologist Claus Wedekind's extensive research on smells uncovered that individuals use scent-based signaling mechanism to suss out compatibility. In other words, your scent is what notifies others that you have arrived. Is yours delivering what it should, and leaving a lasting positive impression, or just the contrary?
From over 30 different perfumes and scented oils tested for this piece, the fragrances with the 'wow, what are you wearing' factor were as follows: For women, Marc Jacobs' Honey, Gucci's Flora, Dolce & Gabbana's Light Blue, and Flowerbomb Viktor&Rolf. For men, Gucci Guilty Pour Homme Cologne, F By Ferragamo Pour Homme Black, Chanel's Allure Homme and Creed's Aventus Millesime are the standouts.
Knowledge put to practice brings about wisdom — now go out there like the good-looking Miamian that you know you are and show them what this town's made of. The most important thing to do is to find a product that works for you (and with you) to yield the very best version of yourself.