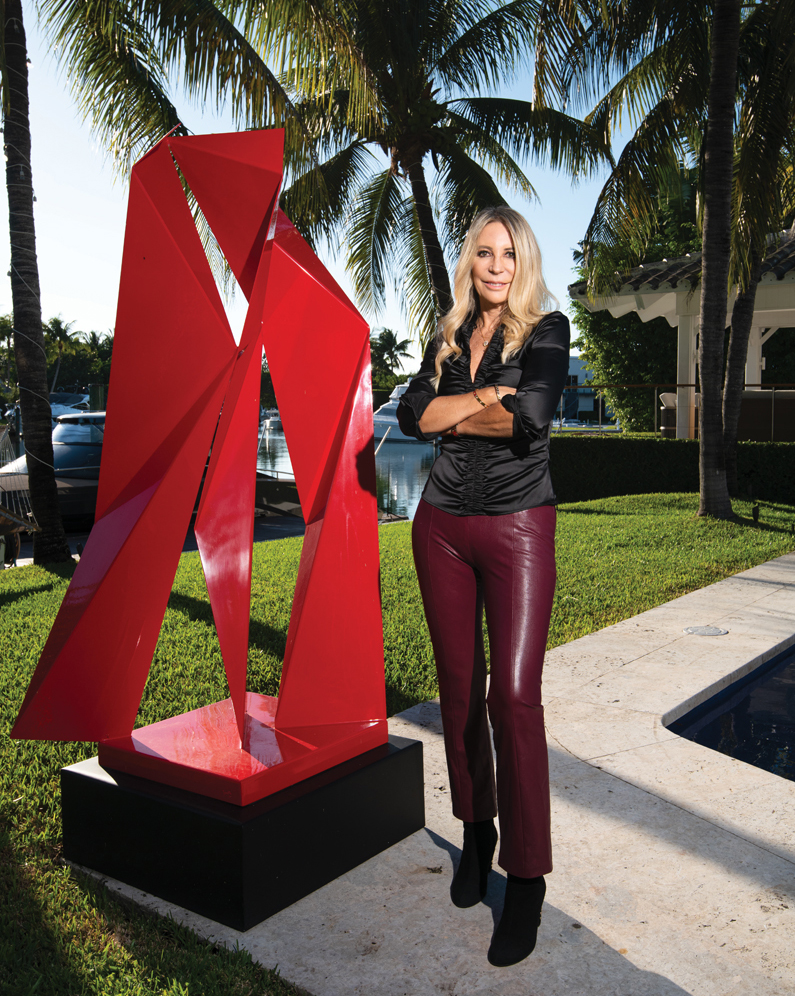 Giulietta Ulloa
BHHS EWM Realty
305.710.6620
[email protected]
GiuliettaUlloaGroup.com
I will use all of the resources in my power to find the best fit for a client — but I will also be their friend while doing so!"
Many agents see their clients as dollar signs, Giulietta Ulloa sees her clients as friends and people who she ends up having lasting relationships with. "I attribute this to my genuineness," she says. "I will never tell a client empty words or promises simply because they want to hear them. I will be honest with them and do my best to guide them through the tricky waters of the real estate world." She works hard to find her clients their dream home, and is not satisfied with them being merely content with their new residence. "Fortunately for everyone but my family, I'm always available," she says. "I pride myself on being on top of my work and responding as quickly as possible. Attentiveness and rapidness can make the difference between getting the deal or not — especially in a market as hectic and rapidly changing as this one."
Furry Friend:"The most notable change in my life is my new Goldendoodle puppy, Puka! When we're not on the move showing, exploring new properties, or doing walk-throughs, you'll find us walking her or playing catch."
Loving Miami:"When I'm not working (which in this market, I'd argue is never!), I live a very active lifestyle. I dance my mornings away in Zumba classes, spend a lot of time out on the water with family and friends, and enjoy exploring Miami's flourishing culinary scene."
Always Thinking: "I plan to remain at the forefront of this boom by integrating new tools in real estate technology. I have two young and hungry protégés who I hope will breathe fresh air into my business moving forward."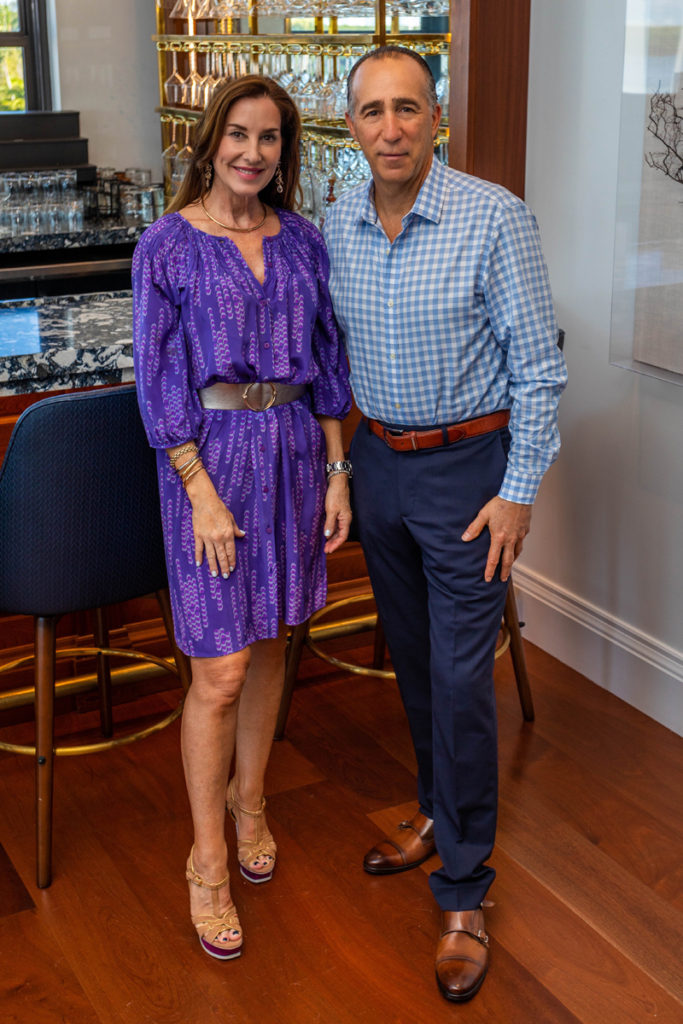 Ana Somarriba + Daniel Gaviria
Great Properties Int'l Realty
Daniel Gaviria
305.582.4800
[email protected] 
Ana Somarriba
305.215.1686
[email protected]
GreatPropertiesIntl.com
"Most of our business comes from friends and past client referrals. We could not be prouder because a happy client is what we always strive for!"
One of Miami's most delightful couples, Daniel Gaviria & Ana Somarriba have been a real estate team for the last 23 years. They met while they were both working at another company and decided to go on their own and launch Great Properties. "It was one of the best decisions that we could have ever made," says Ana. "Even though our firm is still relatively small, it is successful with a team of expert real estate agents we can count on in our Key Biscayne and Doral offices." The couple complements each other well — he's the brains of the business and the number-cruncher; and she focuses on the marketing and creative side. "Our #1 priority is our clients," they say. "Whether helping them sell their homes at the maximum profit or finding the perfect residence for a buyer, we are 100% committed to the business." They believe that there's no better place to be at the moment than Florida as their company continues to evolve as a new influx of people arrive in search of the home and lifestyle of their dreams.
Perfect Job: "We've always loved the social side of the business. Even though real estate has many challenges, there's no other profession that we'd rather be working in."
Perfect City: "We have seen the evolution of Miami and have always felt at home here. This is the place we settled down, started our business and raised our two girls."
Beyond Miami: "For almost 20 years, we've participated in fundraising events for Pan y Amor via service trips to support some of Managua's poorest children."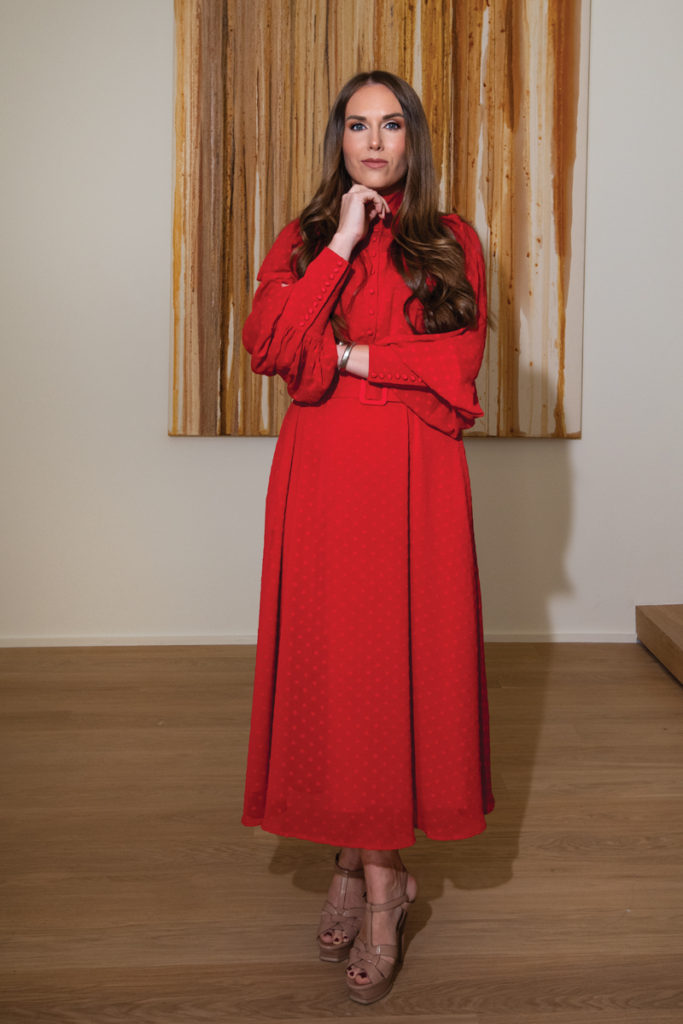 Olga Monson
Casa Bella Residences by B&B Italia
954.512.3044
[email protected]
CasaBellaResidences.com
"I've been involved in several luxury developments from initial design and marketing floorplans to the groundbreaking, top-off and delivery!"
Olga Monson would love to one day become a real estate developer. In the meantime, she adores her job as Director of Sales at Casa Bella Residences by B&B Italia. "I advise those starting in the industry to absolutely love what you do," she says. "There's always going to be someone smarter than you, but there's no substitute for passion. Those who love what they do, work the hardest and it's what sets them apart." Growing up in the Ukraine, she moved to Miami 13 years ago, fresh out of college with a Bachelor's Degree in Finance & Banking. She worked as a stock trader for a private investment fund, then went into the hospitality industry. "My passion for real estate started from an early age when I was tall enough to peek inside of people's windows just to see how their house looked inside," she says. "Once I got my real estate license, I never looked back!" 
Mother's Influence: "I dedicate my success to my wonderful mother who taught me the importance of positive values, how to be resilient, how to deal with challenges and to always look for ways to grow."
Expressing Gratitude: "It's extremely humbling to know that my global clientele trusts my expertise to help find their next home."
Location, Location: "My family and I love weekend bike rides to Crandon Park to feed the peacocks, stopping for fresh-baked croissants and heading to the Beach Club for the rest of the day."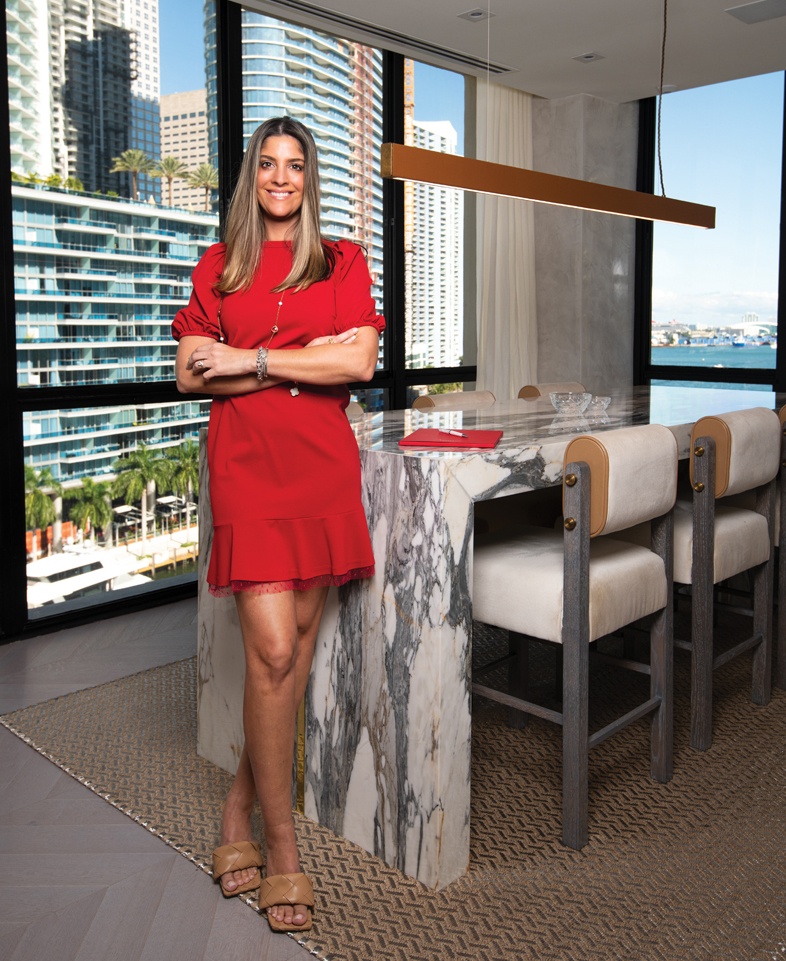 Valeria Lugo
Baccarat Residences Miami
Fortune International Realty
786.426.4544
[email protected]
"I was born in Venezuela but came to Miami as a child — it's home to me and I love that I've grown alongside this amazing city."   
Valeria Lugo's many years of experience with Related Group has given her a comprehensive knowledge of Miami's pre-construction real estate market, strong business skills and an affinity for luxury properties. Being part of the Baccarat Residences Miami sales team is the next natural step that started when she was very young and realized she had a passion for sales. She has been selling luxury pre-construction condos for Related since she graduated from FAU in 2003. "For the past 18 years, I've worked with Related on some of their most iconic properties," she says. As a young mother of two beautiful girls, she strives to balance motherhood and work and spends her free time with them and her husband enjoying everything Miami has to offer — boating, beach days, and BBQ's!
Role Model: "My girls push me to be better and I aim to set an example for them and other young girls."
Connections, Connections:"I have great relationships with the broker community here and internationally and look forward to all the changes still to come in South Florida."
Incredibly Efficient: "We continue to evolve our sales techniques via training, selling through social media and traveling the world promoting Baccarat Residences Miami."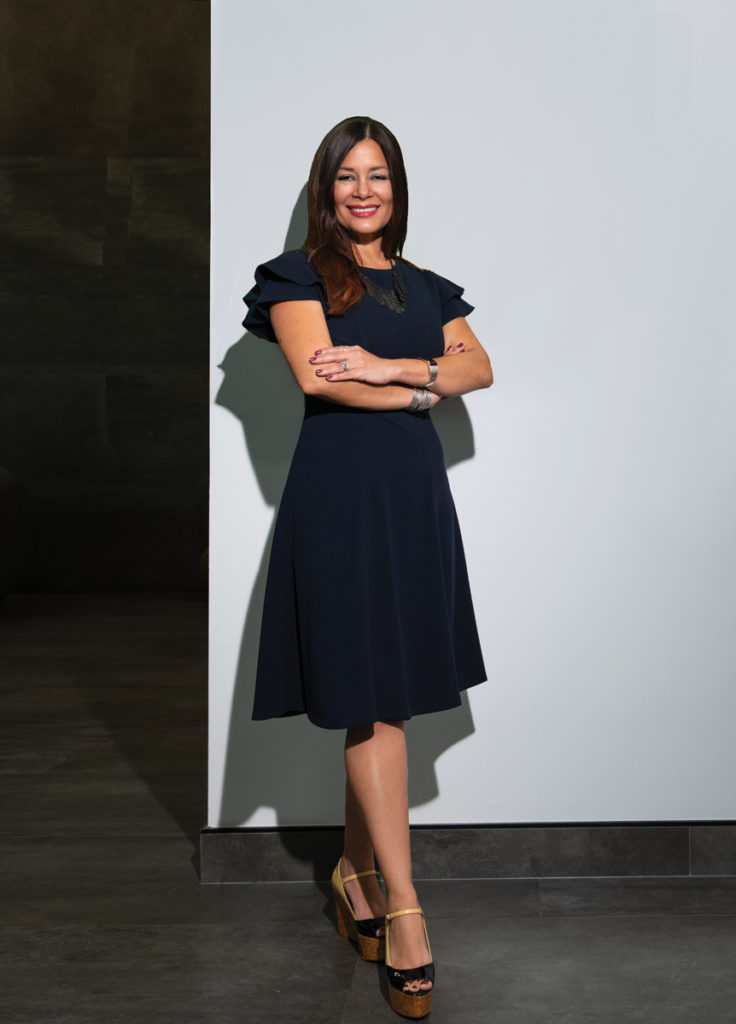 Thelma Elejald
Real Estate Sales Force
786.488.4971
[email protected]
RESF.com
"What makes me unique is my passion for putting the needs of my clients above mine and ensuring each transaction is as smooth as possible."
A history of working in the hospitality industry for almost 30 years gives Thelma Elejalde a significant edge on costumer satisfaction and outstanding service. "I have learned throughout the years that listening and understanding the needs of my clients is key to ensuring their satisfaction in the long run," she says. Many agents focus on just closing deals; she focuses on closing deals that make financial sense for the investor or for the homeowner. "I believe that closing a transaction is just a beginning, not an end," she says. "My goal is to establish my client's happiness and financial confidence so they realize the homes that they rented, sold, or purchased have been valuable and instrumental lifetime decisions. This is the definition of my personal success. "It's my duty to guide and advise clients in these changing times," she says.
Family & Home: "I love home cooking and trying out new recipes. Being married to a Cuban, I've embraced the culture and lifestyle — cafecito and dominoes are musts!"
Off Hours: "I have a passion for home staging and decorating, and own and manage a vacation rental home in Central Florida."
Looking Forward: "I plan to evolve my business by investing in more real estate properties and turning them into rentals and/or vacation properties."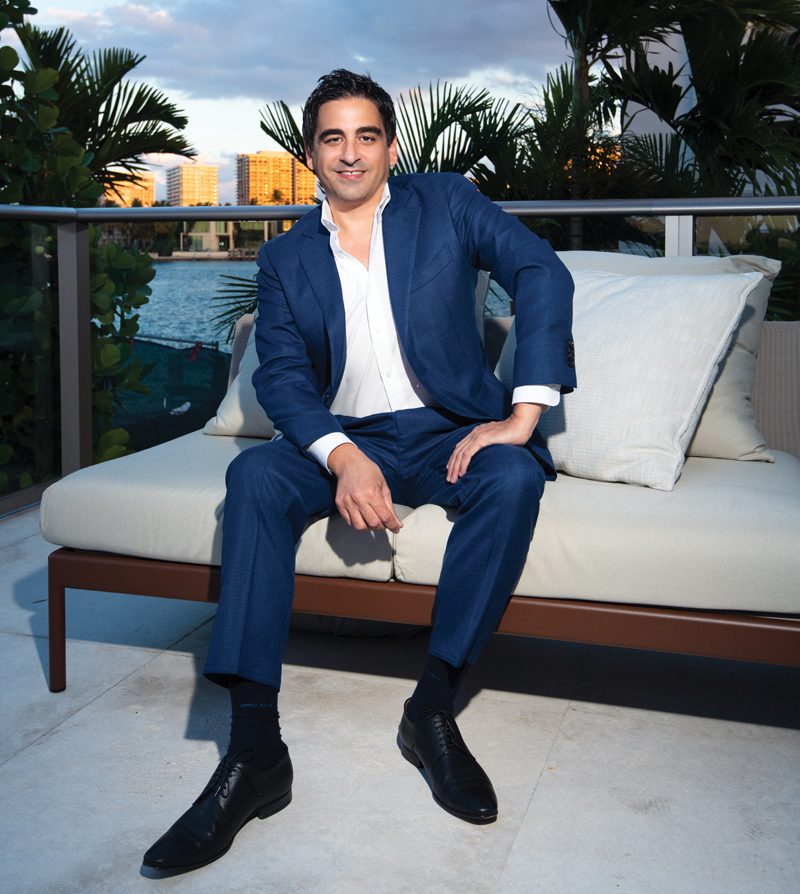 Christopher Robert Suarez
CMC Group
305.915.9471
[email protected]
CMCGroupMiami.com
"I utilize the valuable insights I've gained on how development sales are marketed and positioned, as well as the importance of availability and communication via broker relations."
After years of working his way up the real estate ladder, gaining significant experience with some of the best developers in South Florida, Christopher Robert Suarez has developed what he calls "casual no-nonsense delivery." "In development sales, you have two parties to service; a buyer broker and his client, these are your customers," he says. "I understand that being honest and transparent helps both sides of the transaction. I have adopted a casual yet direct way of conducting presentations while respecting a client's time and in turn made a lot of brokers look great while putting money in their pockets! Brokers know I won't fluff and they understand I make it easy for them to sell." Today, the majority of his practice is Development Sales for Ugo Colombo's CMC Group, where he is an in-house sales executive for the group's luxury condominium developments. He also works on some general real estate deals for some of his longtime clients. "Everything I do is based on integrity and transparency," he says.
Viva España: "I lived in Barcelona for a year while on sabbatical and it opened up my eyes to other ways of living!"
Game Time: "I like Texas Hold'em Poker — I haven't played in a while but we're getting the team back together again soon!"
Strategic Planning: "I'd like to continue exploring developing properties. I understand how challenging it can be but I look forward to potentially doing more in the years to come."