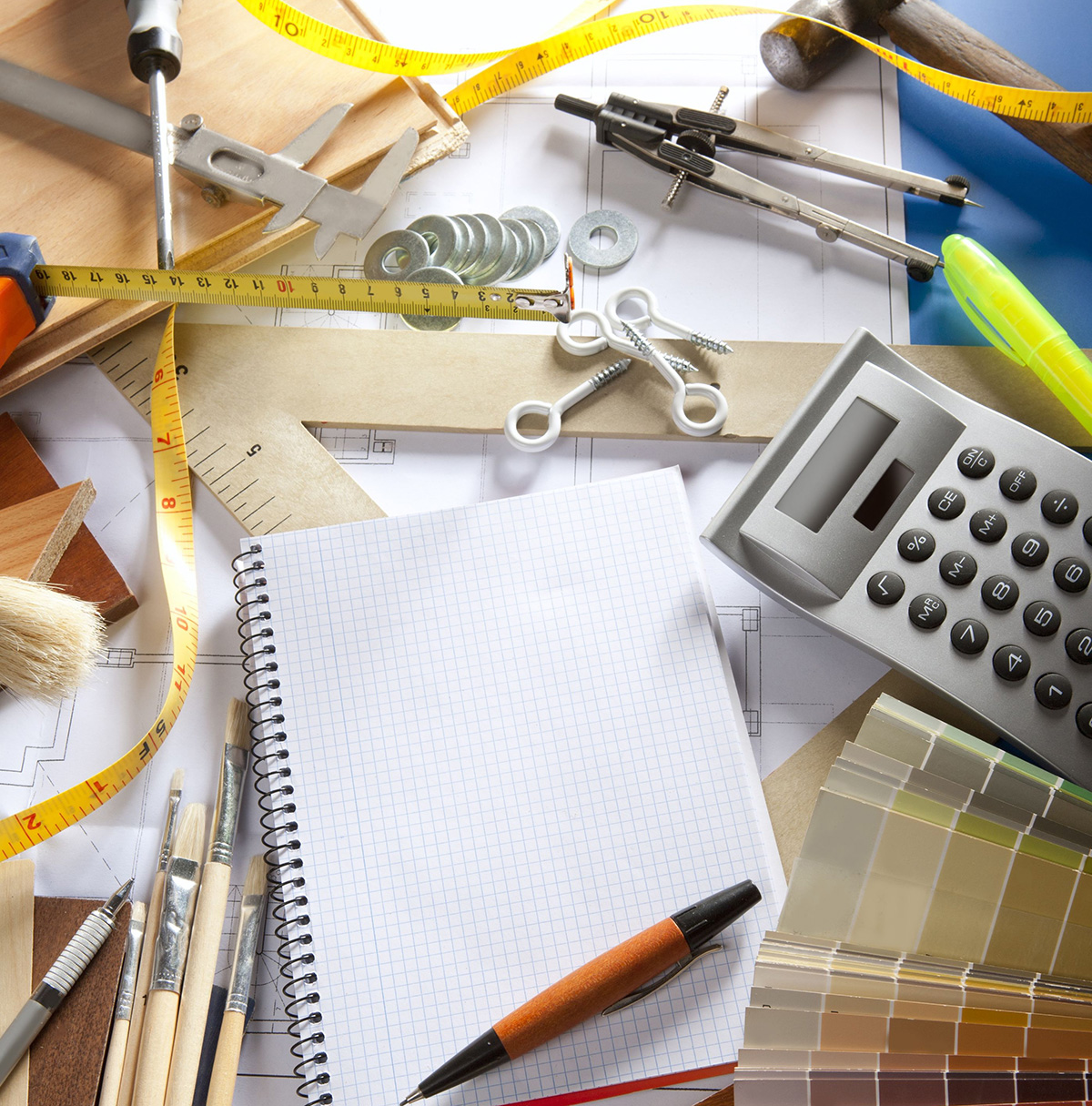 Interior Designer
Interior designers specialize in the planning of the interior elements of a building's design. In addition to the aesthetics of a space, an interior designer creates a space that is functional, efficient, safe and enhances the quality of working and living environments.
Interior Decorator
An interior decorator works only with surface decoration like paint, fabric, furnishings, lighting and other materials. Because no license is required, upholsterers, housepainters and other tradespeople can claim the name "decorator" — so understanding the difference in skillsets will help assess the best fit for your job.
Spacial Thinkers
The best type of designers can look at a space and implement a multifunctional design that's as flexible as your changing needs. Understanding client needs, lifestyle and wishes will help prioritize important decisions along the way and keep the focus on form, function and financial feasibility.
Calculation Wizards
Inches matter, so get your measuring tape ready and sharpen up your math skills because design isn't just about aesthetics and the color wheel, it's all a numbers game. Get acquainted with linear feet and square feet and learn to measure accurately.
Negotiation Ninjas
A great designer will know where to go to score the best-quality products at your pricepoint. Working the design beat earns designers connections, credibility and discounts that can be passed along to you. A great designer will analyze information, evaluate products and always help negotiate a better deal.
Clear Communicators
Communication is key in any relationship, and particularly so when working with a designer. Luckily, the aesthetics, style and mood are communicated in words, plans and pictures. Asking plenty of questions upfront and reviewing renderings and models of the end product will ensure that your mental image matches reality once the project is complete.