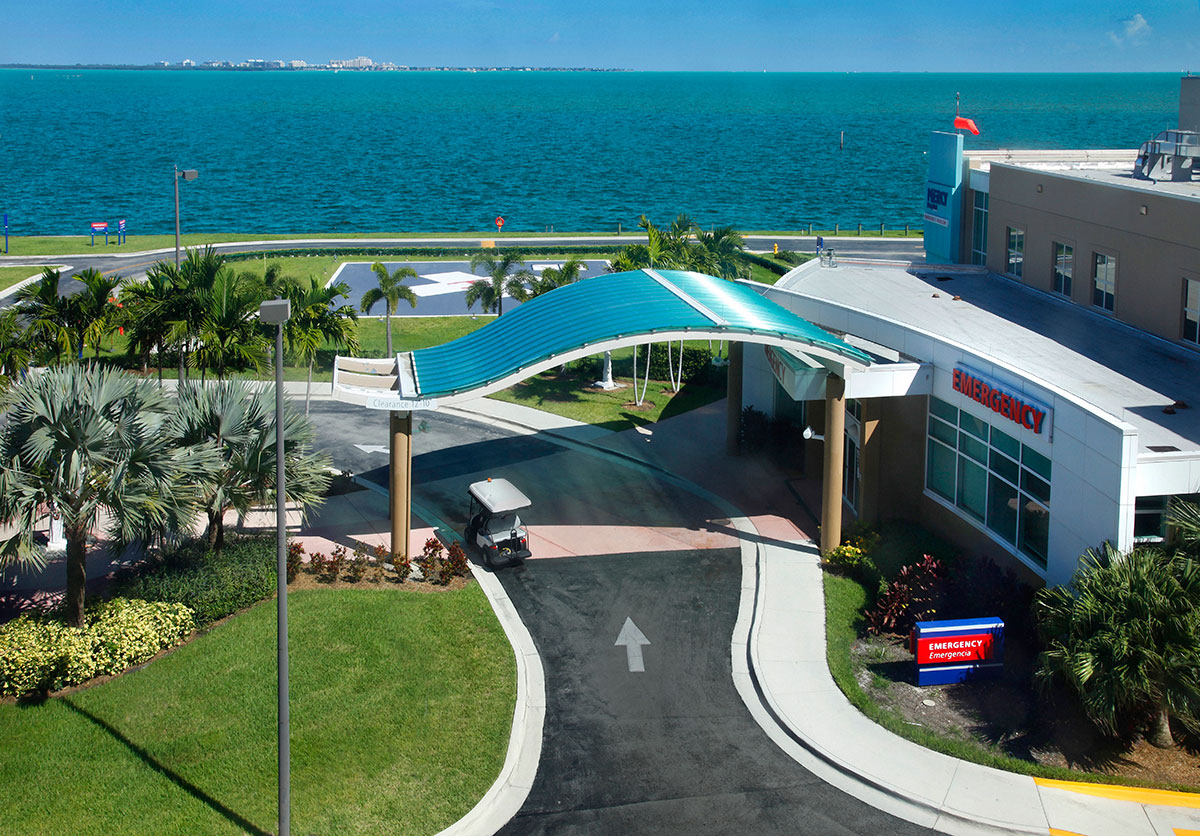 The 1940's were an exhilarating time for our city. Swept up in post-war excitement, thousands began flocking to our streets, eager to begin life anew in the closest thing our nation offered to paradise. Bolstered by a booming economy, heartened with the optimism only available to a nation triumphant through global catastrophe, our city, once carelessly cast aside as a backwater, began to see the first telltale signs of the cultural and economic mecca it was destined to be. But in a manner indeterminable from per capita income statistics and housing prices, it was clear that all was not well within our Magic City. Those population influxes so beneficial to our economic climes, though thrilling, were wreaking havoc on what little healthcare infrastructure our humble municipality possessed. And so it was that the Diocese of St. Augustine, then the presiding Catholic Chapter over the entire State of Florida, began a humble, healthful mission, not for economic recompense or prestige, but to help those in need.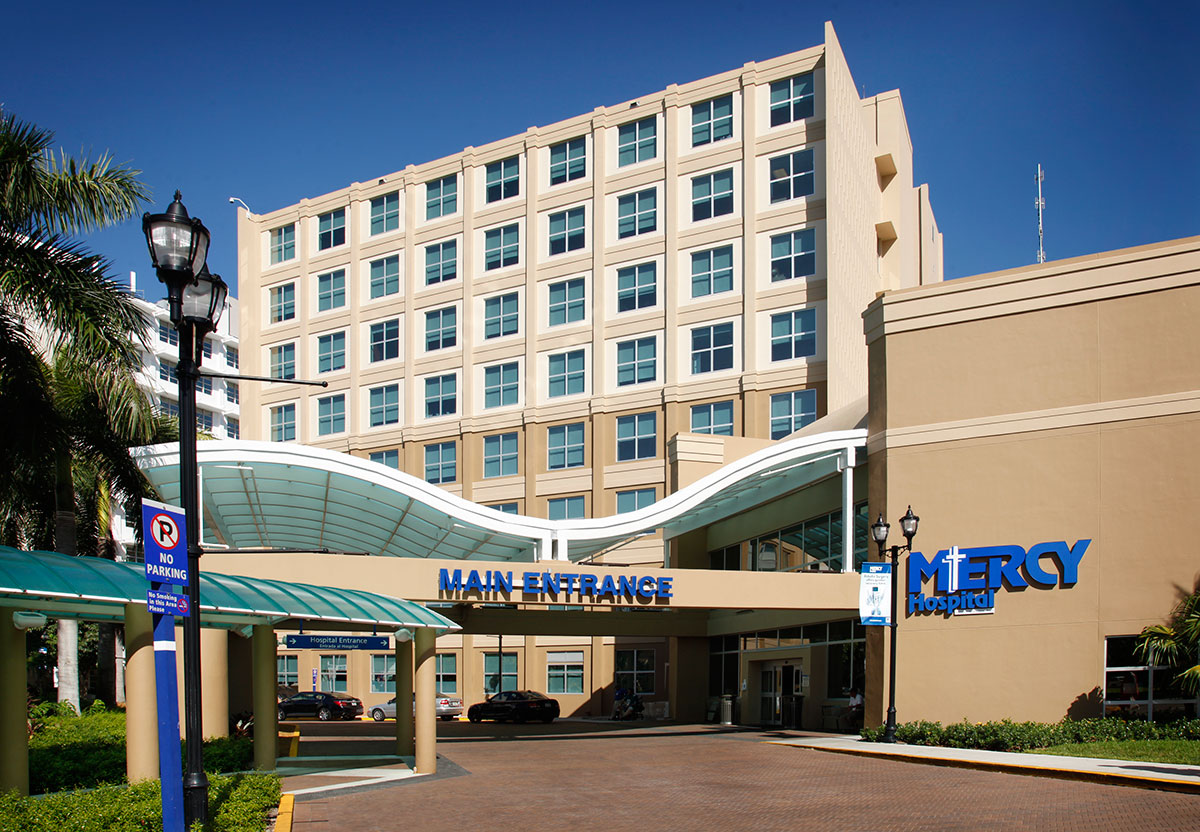 In an astonishingly modest inception for what was to become the preeminent healthcare system in one of the world's greatest cities and Miami-Dade's only acute care Catholic hospital, the initial funding for what was to begin as Mercy Hospital came not from billionaire tycoons or campaigning politicians, but everyday citizens. From movie theatres to public schools, the workaday public contributed what they could spare, people of all walks of life giving not just for themselves, but for the safeguarding of Miami as a whole. Using the largesse accumulated, construction began on a large parcel of land south of Vizcaya, and on Dec. 18, 1950, the 125-bed hospital opened its doors, birthing an institution synonymous with charitable care in the Miami metropolitan area. Always willing to adapt for the needs of its populace, Mercy was often ahead of the trend in many important areas of social justice; 1960 saw the hospital as the first healthcare facility to open its doors to Cuban exile physicians, granting them a new lease on a life they once thought forever closed. The following year, Mercy offered free medical care to any member of the Bay Of Pigs brigade.
Take a walk across the state-of-the-art facilities at Mercy today, and admittedly, it'll seem a far cry from the humble infirmary that craned open its doors 67 years ago. And yet, though the façade may change and services may expand, the principle underlying this powerful presence in our city remains the same. Mercy Hospital is not simply a product of our city, but of the best impulses of our citizenry, coalesced into a singularly healthful and helpful institution. Now a 488-bed acute care facility affiliated with over 1,000 physicians, there seems to be no limit to the care Mercy can offer the Miami-Dade community — whether it's immediate intensive care at their top-tier Emergency Room or a delightful, dog-gone adorable visit from one of their volunteer therapy pets.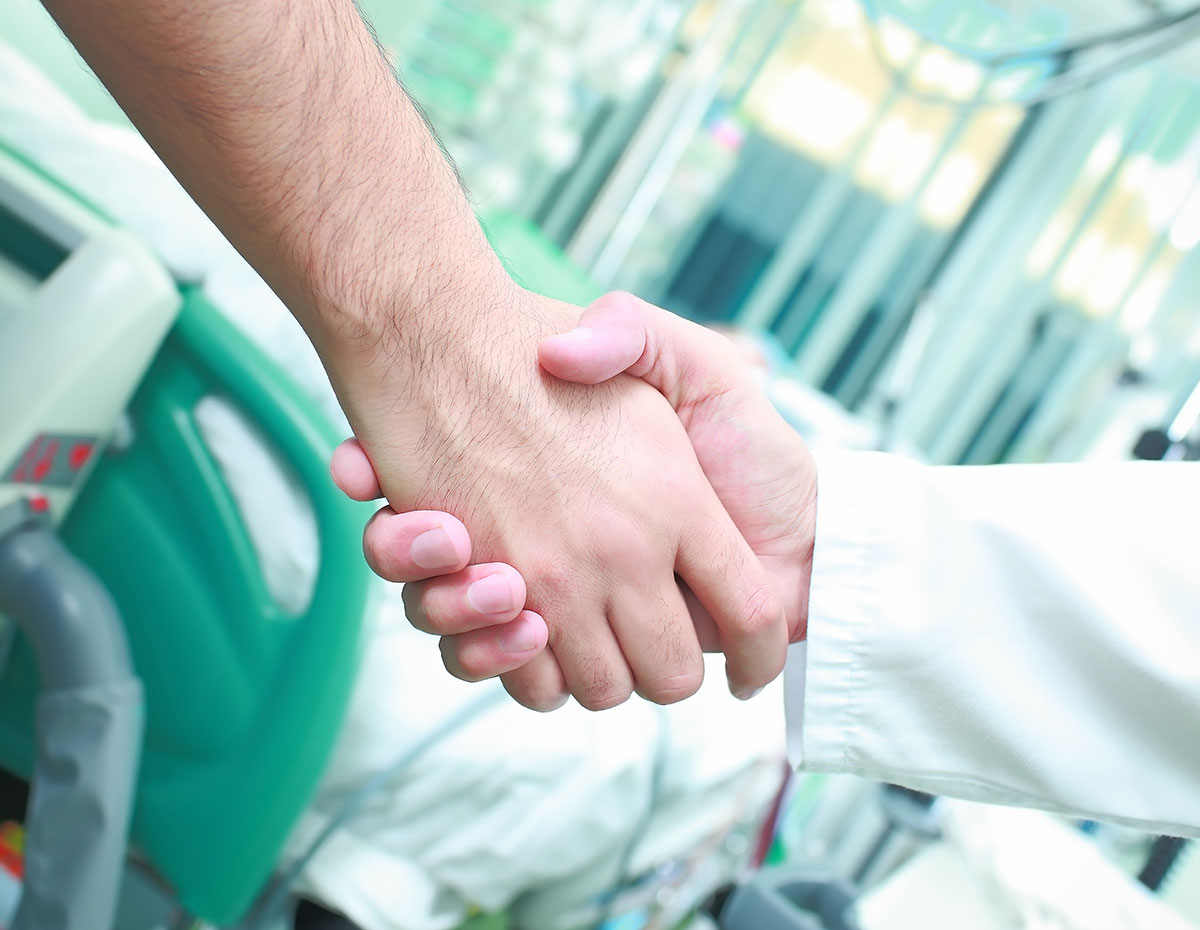 Recognizing that growth is an integral aspect of maximizing their altruistic affect on locals and visitors alike, Mercy Hospital has more recently allied with Hospital Corporations Of America East, the East Florida division of the larger HCA family. Operating 14 hospitals and multiple ambulatory surgery and imaging centers across The Sunshine State, both HCA East and its Miami-matriculated CEO Michael Joseph bear all the tools, experience and resources necessary to guarantee that Mercy can continue offering their particular brand of comprehensive care for generations to come. Driven by a stated singular goal of the care and improvement of human life, and birthed on a foundation of inclusion, compassion and respect, it's clear that in HCA Mercy Hospital has found a partner whose purpose and integrity fall perfectly in synch with their own.
Not merely a Miami phenomena, Mercy Hospital, with its continuous focus on compassionate care rapidly delivered, has made big waves on the national stage, earning a bevy of impressive awards solidifying its status as one of not just the city's, but our nation's finest hospitals. In addition to numerous accreditations by the American College Of Radiology, Mercy was certified as Primary Stroke Center by the Agency For Health Care Administration, demonstrating that the program not only is leading in national standards but significantly improves outcomes for victims of this traumatic malady. On a more nautical note, Mercy's cutting-edge Hyperbaric & Wound Care Center is of such efficacy that it was recently named the Divers Alert Network Regional Coordinator for Florida & The Caribbean, providing a medical procedure particularly pressing in our wedge of the world. In addition, 2012 saw this preeminent institution being named a top performer in a variety of key clinical procedures, including heart attack, heart failure, pneumonia, surgical care and childhood asthma by the Joint Commission, a leader in the accreditation and certification of healthcare facilities.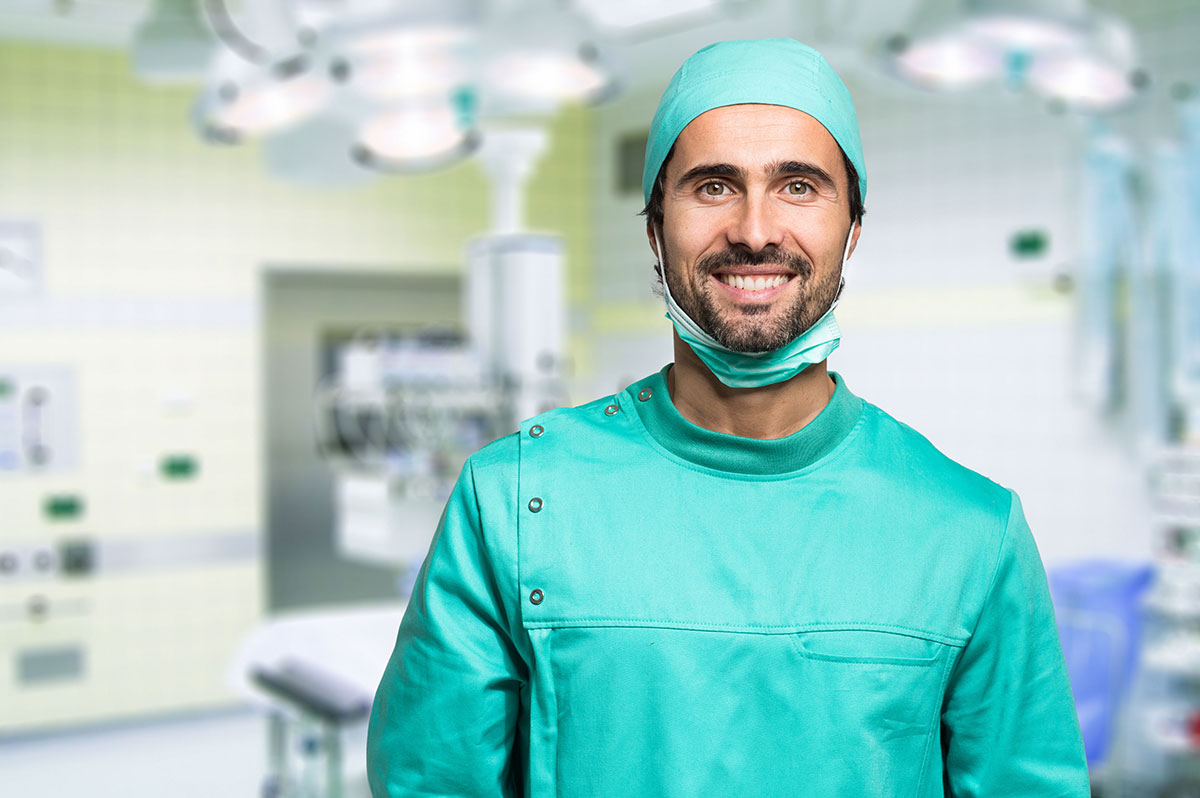 Aware that resting on cutting-edge is the only option for an institution truly determined to aid its ailing populace, Mercy sports an absolutely astounding array of New Wave treatment techniques, including the latest in minimally invasive and robotic surgeries and a number of diagnostic departments determined to provide each patient the specialized care they deserve. Mercy's Heart Center, a full-service program for the management and treatment of heart disease, spends an innumerable amount of resources and man-hours to help Miamian's combat a malady responsible for a staggering number of lives each year. Similarly, their oncology, gastroenterological and pediatric centers all guarantee that visitors to the hospital, whatever ails them, will find care every bit as tender as it is technologically advanced.
It would be disingenuous to not note that we enter into a tender time for healthcare in this country. Once recognized as a singular symbol of our civilizations' solicitous nature, anyinstitution associated with healing is party to the polarizing nature of our nation's polemic policies. Regardless of our country's contentious convictions, we in the confines of Miami-Dade County, clearly have no reason for concern. For rising above the battered landscape of healthcare policies and infrastructure lies the central tenets of charity that power the supremely giving institution that graces our fair city.
Mercy Hospital is located at 3663 S. Miami Ave. in Miami. For more information, call 305.854.4400 or visit MercyMiami.com.