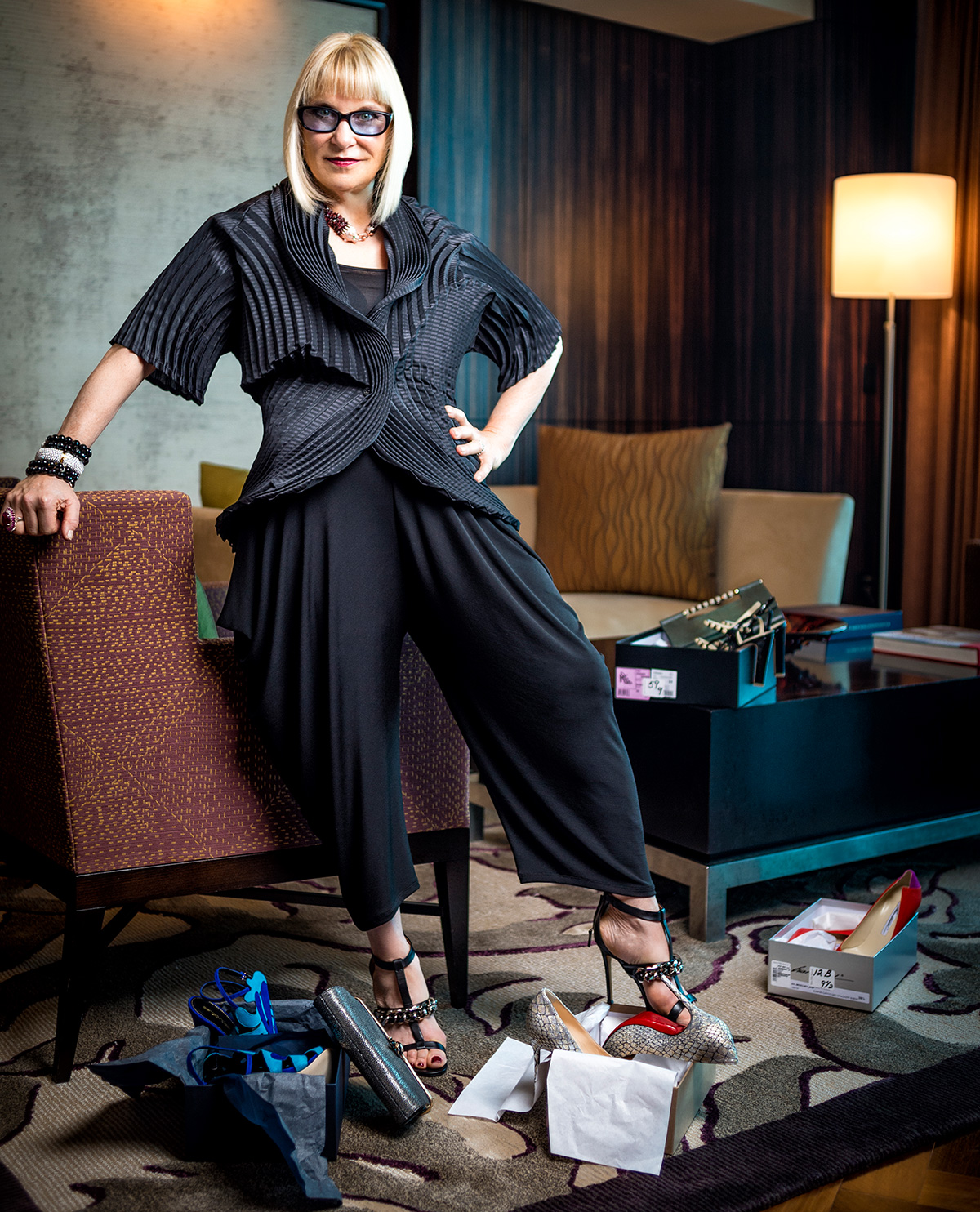 Chances are you've had one too many "Oh my God, I have nothing to wear" moments or fallen victim to the never-ending story of "I'll just wear this one more time and then get rid of it because it doesn't really fit all that great." If you're looking to add high-impact changes to your wardrobe, redefine your personal image or find the perfect stand-out piece for a special occasion, Elysze Held is your gal.
When this fashion insider isn't jetting around the globe helping top designers style their high-fashion runway shows, she's filtering through look-books, sliding through endless racks of clothes and digging for vintage treasures and wearable art that's almost impossible to score. Her mastery of style and visual creations comes from decades of hands-on and behind-the-scenes experience that began with costuming for the San Francisco Conservatory Theater and the American Academy Of Art in San Francisco. "I went directly from backstage at a theater to backstage at a fashion show, and behind-the-scenes on film and fashion locations," she says.
Today, she continues to flex her fashion muscle dressing celebrities and everyday people while helping them project their best self. "I work with clients to individualize and personalize an exceptional wardrobe that's versatile, stylish and works for their life, their figure and their budget," she says. As such, she shops in her client's closet first and styles pieces in new ways, immediately adding that extra punch of pop to almost-discarded pieces. This process gives her insight into each client's personality as she learns who they are and how they'd like to see themselves. From there, a vision takes form and the fashion transformation begins. "I get to change the way people see themselves and the way they look at the world," she says.
When it comes to the difference between fashion and style, Held agrees with the famous words of '50s Vogue Editor Edna Woolman Chase: "As she once said: 'Fashion can be bought, but style one must possess' — we live in a street style-obsessed world where seemingly anyone with a credit card can be fashionable," concludes Held. "But style is not about being trendy, it's not based on what is available in the stores now and it doesn't depend on any given season or trend — it's about much more than that."; StyleOutOfTheCity.com.