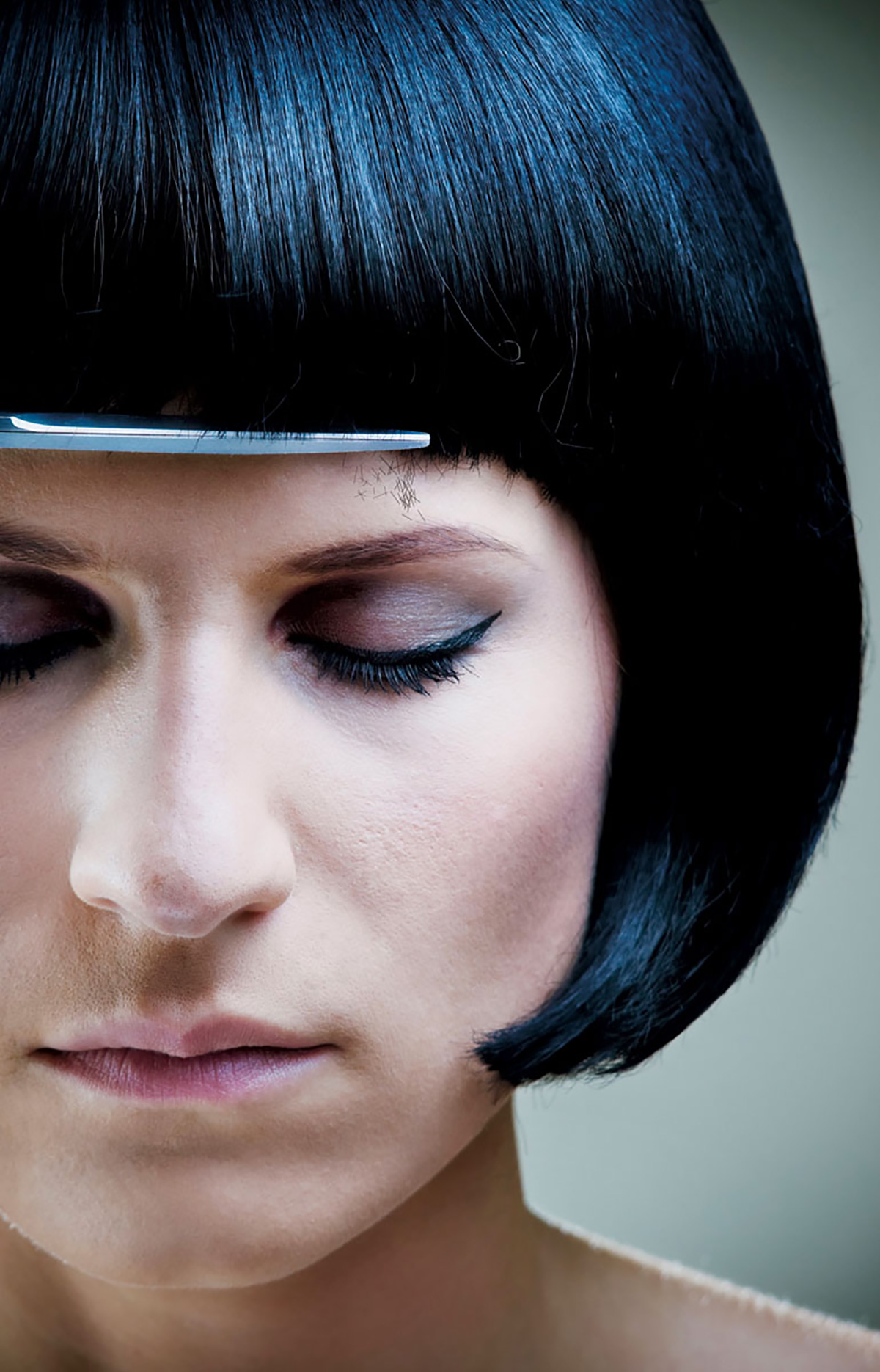 If you're looking for a salon that offers all the ambiance and inspiration of a posh, stylish artist's loft, look no further than L'atelier adjacent to The Vue in Brickell. Featuring a highly trained international team that has studied in France, Italy, Germany, Greece, Brazil, Costa Rica, New York and California, the salon, boutique and special event hub offers a variety of services that will pamper you from head to toe. Translating into "artist studio" in French, L'atelier caters to a vast clientele. "Our mission is to provide the inspiration and tools for our clients to cultivate a personal sense of style," says owner Fatima Sankar. "We take a comprehensive approach to customizing our care to individuals — be they on their way to the beach or preparing for a special event." For more information, stop by at their location at 1250 South Miami Avenue, Suite #6, call 305.577.5311 or visit LatelierSalonSpa.com.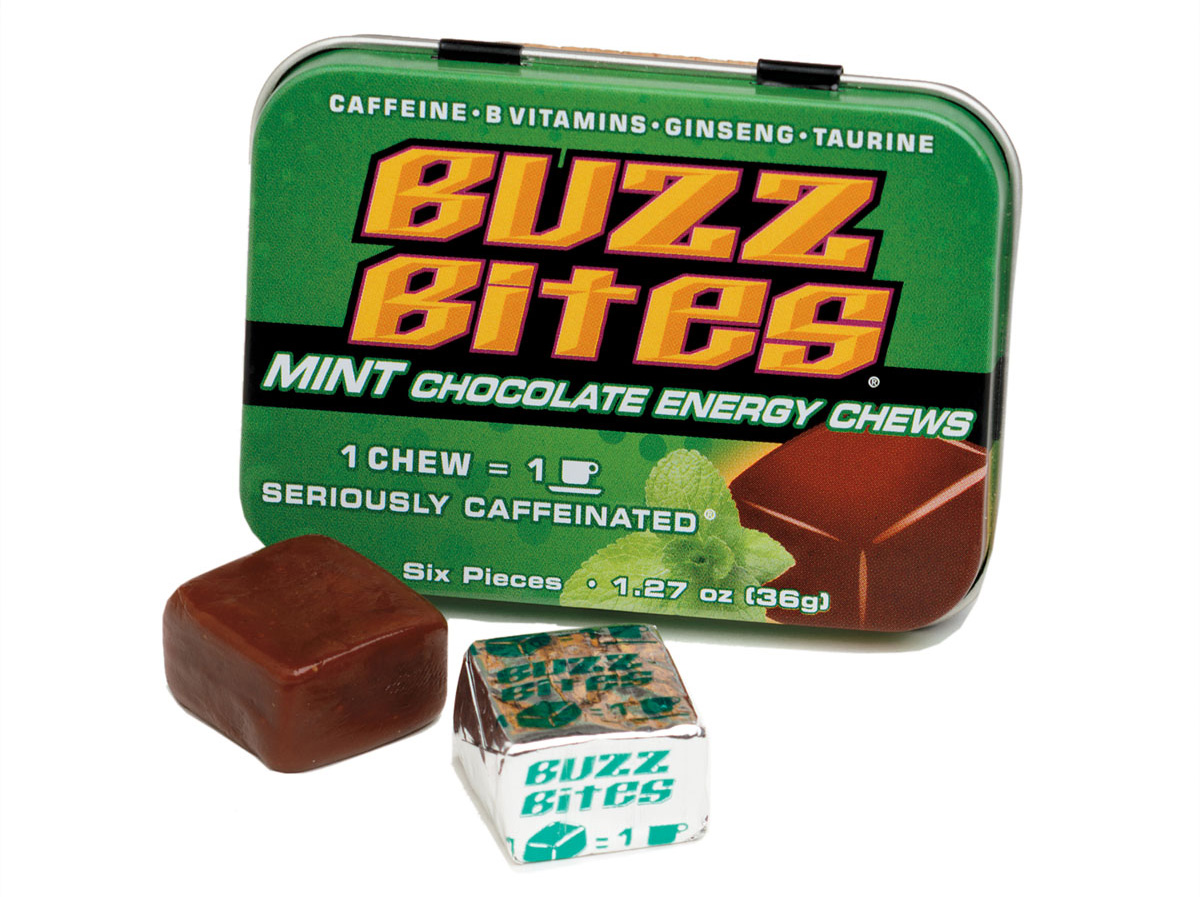 Buzz Bites
Say goodbye to the daily hassle of making a cup of coffee or running through a drive-thru for an over-priced latte. Buzz Bites Chocolate & Mint Chocolate Energy Chews from Vroom Foods, Inc., contain a eye-opening blend of caffeine, ginseng, taurine and B vitamins to help enhance performance, increase endurance and stimulate metabolism. One Buzz Bite contains 25% more caffeine than an entire serving of your leading energy drink of choice, while offering more energy-producing ingredients — all at about 1/6 of the price. To see more products from Vroom Foods, Inc., visit VroomFoods.com.
Party Pooper
Next time you chug one too many at happy hour(s) with your fellow cube monkeys, take these suggestions to heart before you make a fool of yourself and become the laughing stock of your place of employment for longer than you'd like.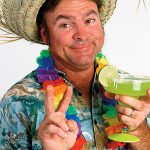 PHOTO OP
If you're planning to get a little wild at your next co-worker shindig, just make sure no one takes a photo of you in action. If someone happens to snap a candid of you doing a keg stand or holding a margarita while you wear a straw hat and flash a peace sign, make sure you either delete them or turn the camera on the culprit before the night's over.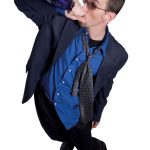 SLOPPY JOE
As intoxication rises, your crisp outfit can tend to dishevel. Make sure your shirt stays tucked in at all times and your tie remains close to your neck. No one can climb up the ladder of success if their staggering around chugging a bottle of their poison of choice, especially while everyone's watching.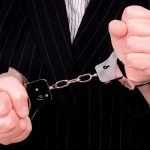 JAIL BIRD
Nobody wants a DUI or Public Intoxication offense on their record. If you plan to have more than the legal limit pumping through your veins and reeking on your breath, make sure you have a designated driver, buddy system and exit strategies in place in case you plan to chug toward unconsciousness.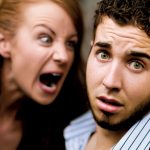 DON'T TELL
One of the worst things you can do is let your inhibitions down around your superiors and subordinates after sipping a few buzz-filled libations. Not only will you have people quoting you for weeks around the office, but you may also wake up regretting what you said, which is sometimes worse than the harsh hangover that's waiting for you on your pillow.