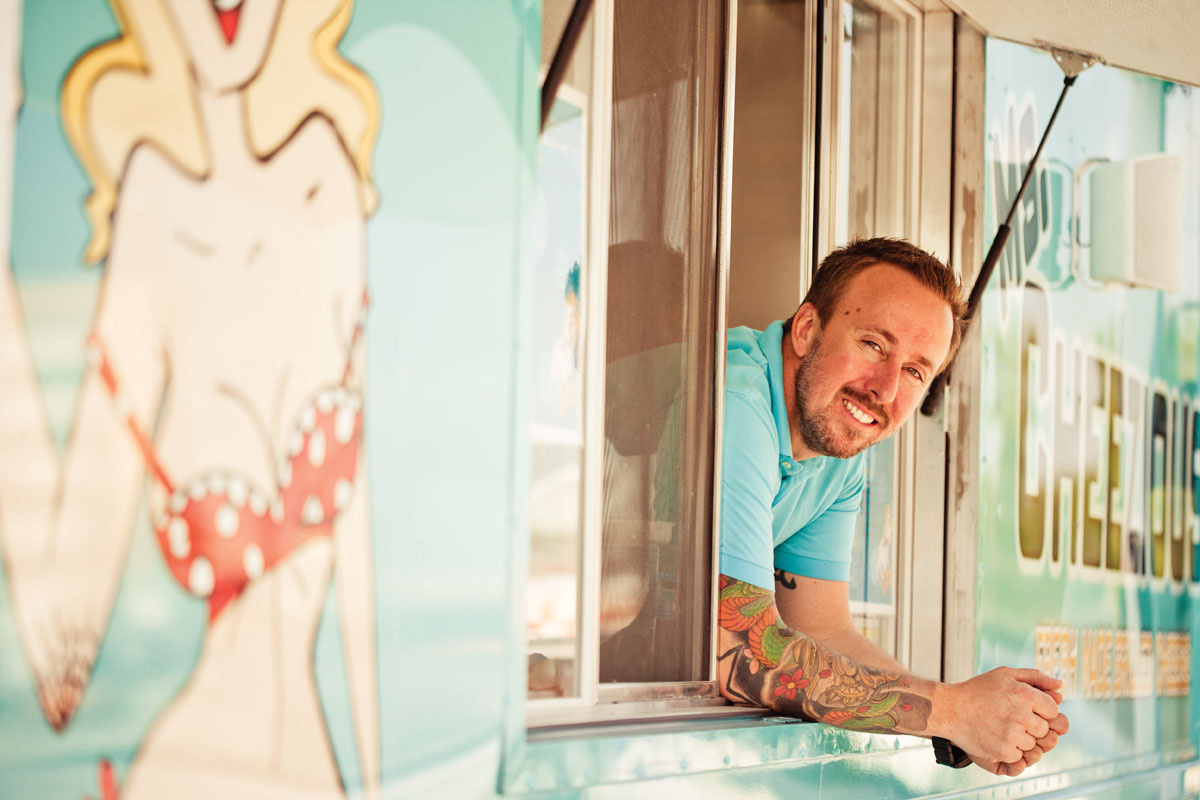 You may have seen it patrolling the city streets: A powder-blue truck with a winsome, bikini-clad graphic on the side and, most likely, a long line leading from its window. The Ms. Cheezious food truck has become a key part of Miami's culinary landscape, offering fabulously indulgent gourmet takes on a much-loved classic: The grilled cheese sandwich.
Owner Brian Mullins discovered his love for food trucks while living in New York and Los Angeles, two cities that have been at the forefront of the increasingly popular mobile cuisine movement. When the scene began to erupt in Miami, he knew he wanted to be on board. And he knew exactly how he'd theme his business. After all, as he points out: "Who doesn't love grilled cheese?"
Not that you'll find just an average sandwich at Ms. Cheezious. The truck certainly puts out the classic, familiar sandwich, but it's their signature specialties that have mouths watering. There's the Harvest Sandwich, with sliced apples and havarti, and their Crabby Cheese Melt with fresh-made crab salad and sharp cheddar on delicious sourdough bread. The truck also offers an array of perfect accompaniments, from fries to chili and…of course…a mouth-wateringly good tomato soup.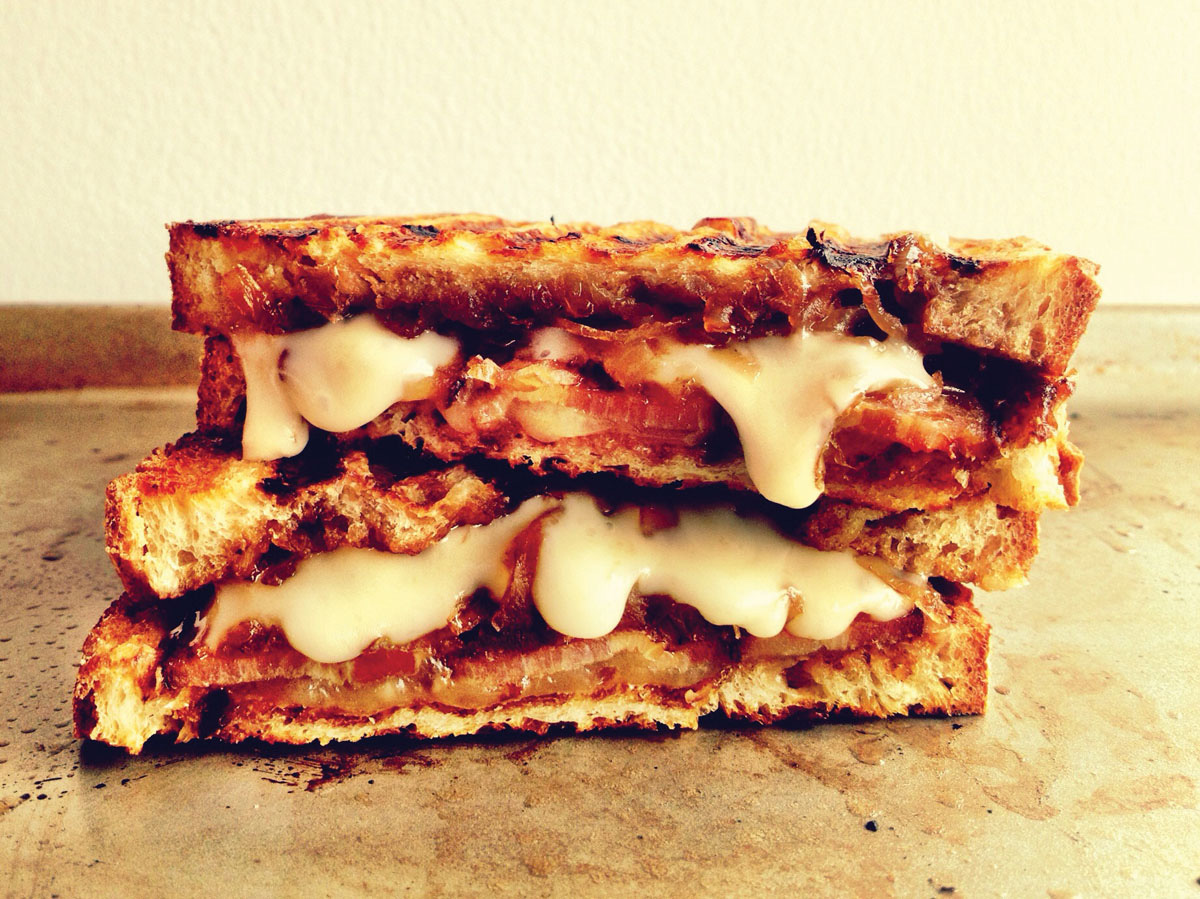 The quality of its tasty comfort-food offerings has earned Mullins a host of awards from the likes of the Food Network's South Beach Wine & Food Festival and Miami New Times. It's plaudits like these that show how Mullins' years in the restaurant business have paid off in his new venture. That said, his secrets to success are simple: "Great food, a dedicated staff, and a fantastic social media campaign," he says.
The latter is key in the world of mobile food, where fans need up-to-the-minute information about the truck's location and the availability of favorite menu items. The Ms. Cheezious truck is someplace different almost every day of the week, and from meal to meal. Those who want to make sure they don't miss out have to stay on their toes, but Mullins and his staff make it as easy as possible with their website, Facebook and Twitter accounts.
Next on the agenda, Mullins hopes to expand the brand to include a traditional brick & mortar restaurant, as well as branching out into different markets around the country. But whatever the future brings, he's proud of how far Ms. Cheezious has come. "We've already completed two very successful years of business," he says. "In this economy, that's an accomplishment." For more info or to look at the menu, visit their website at
MsCheezious.com.