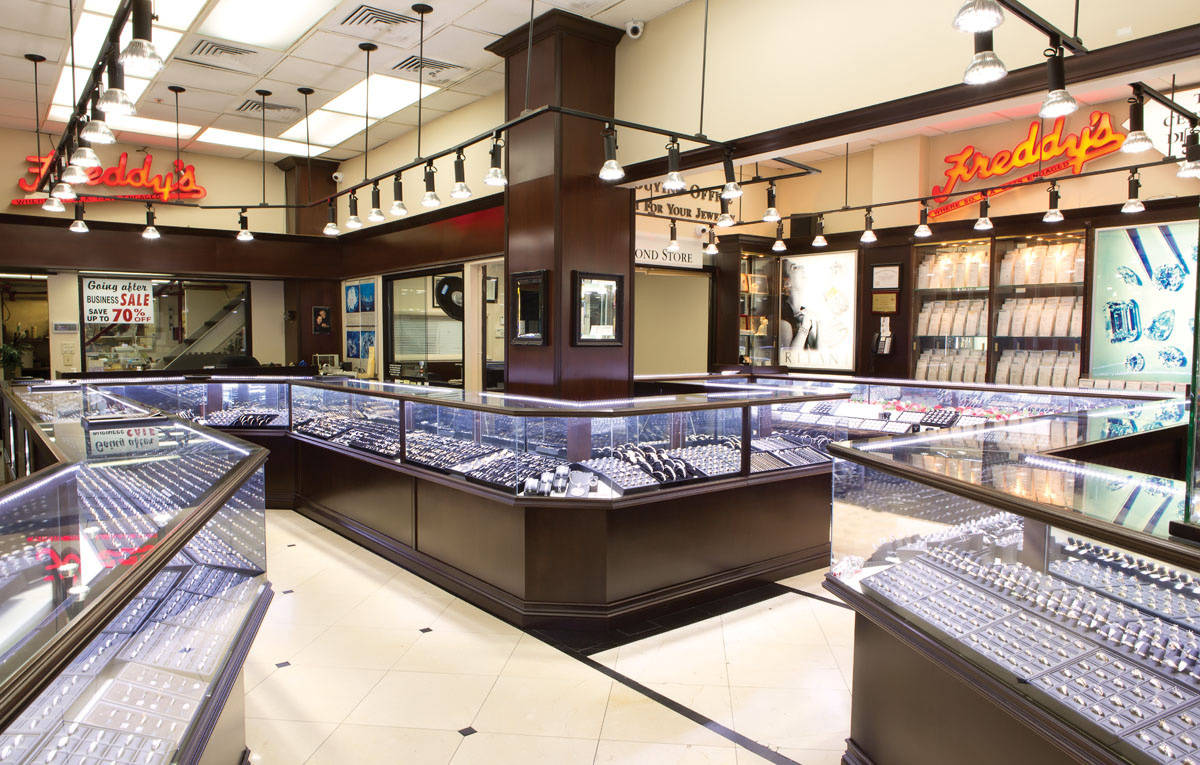 Buying a diamond is as much about the certified diamond dealer you choose as the stone you buy. As with your doctor, lawyer, real estate broker or luxury automobile specialist, this is a relationship that can span decades and isn't a decision that should be made lightly. Whether you're starting out seeking the perfect engagement ring or looking for a little (or big) something for yourself to commemorate a notable business or life achievement, the first step is to find the right jewelry professional. This should be someone you can work with for years to come as you need anniversary gifts and other fine custom jewelry, even a place to sell the pieces you no longer want. You've heard of the "4 C's" of diamond buying: cut, clarity, color and carat. Freddy's: The Certified Diamond Store adds to that "3 S's": service, significant experience and selection.
These folks have been providing that and much more in the heart of Downtown Miami since 1975. It started out simply enough 38 years ago as a family-run business founded by Freddy Strauss, a jewelry expert with a knack for custom jobs. The business saw significant expansion in 1994 with a partnership with Howard Steinlauf, a noted diamond expert & Gemological Institute of America (GIA) graduate. That's when the renowned "The Certified Diamond Store" was born. "Over the years, Freddy's has earned a reputation as the place 'Where South Florida Gets Engaged' for our specialization in a vast selection of GIA-certified diamonds, engagement rings and wedding bands," says Founder Freddy Strauss.
This venerable status is well-deserved as at any time the store has an average of 600 certified diamonds in stock as well as hundreds of settings and wedding bands in which to place these precious gems. In addition to the huge in-store inventory, the firm has the ability to access thousands of more fabulous stones via their Diamond Dealers' Club Network. "We are essentially a big bridal store with a huge amount of inventory, specifically certified diamonds," explains Strauss. "Our friendly, knowledgeable and helpful staff offers our clientele the highest-quality service and craftsmanship in every aspect of diamonds and fine jewelry."
What makes this even more notable in service-oriented South Florida is that all this lavish personalized attention doesn't come at a cost. In fact, it's just the opposite — it comes with a discount — the firm offers a unique wholesale pricing system that's second to none. "In addition to our in-store and online multimillion-dollar diamond inventory, we offer a full range of services from custom designs including rings, settings, wedding bands, necklaces and bracelets to special orders and even a complete in-store repair center," says Strauss. But the list of perks doesn't stop there. Bench craftsman Julio J. Perez, for example, has over 40 years of jewelry design and repair experience. His services include custom orders, stone settings, ring sizing, polishing, rhodium plating and much more.
Yet the backbone of the enterprise remains the diamonds and the ability to carefully guide each customer, especially first-time purchasers, to the right stone. "Our extremely knowledgeable GIA-certified staff is truly dedicated to serving all of our clients' needs with family-friendly customer service," says Steinlauf. "We want our customers to feel like they got the best deal in town."
This attention to detail is seen throughout the enterprise, especially in the Estate Jewelry Department, which buys and sells certified or uncertified, mounted or unmounted stones as well as gold, platinum, watches and other estate pieces. This is an excellent opportunity to purchase some truly unique items. For those looking to move along possessions that are no longer worn or inherited items that aren't in line with personal tastes, the staff is aware that the selling of jewelry can be a challenging experience. As such, they do everything in their power to make customers feel at ease and always quote very competitive prices for the pieces they appraise.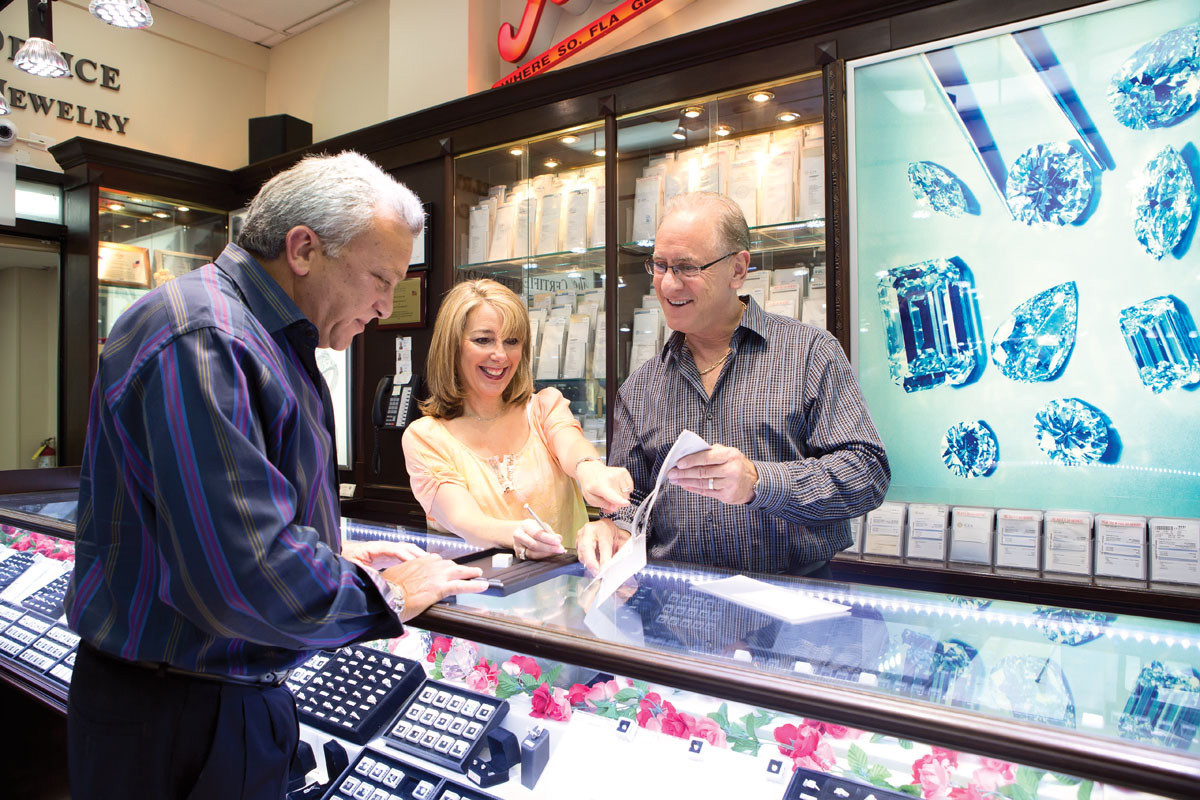 Looking toward the future, Freddy's next goal is to grow their inventory for the next 30 years. This seems like a very straightforward plan for a company whose wide demographic is all inclusive of various ages and locations locally and around the world. "People choose Freddy's: The Certified Diamond Store because of the quality of our products, the amount of our inventory, our prices and our great staff," concludes Steinlauf. "Our mission is — and will continue to be — to satisfy customers, to buy many more certified diamonds, to get referrals and, above all else, to give excellent customer service."
Want to learn more about these fascinating 99.95% carbon creations of Mother Nature before you even step into the store, then visit FreddysJewelry.com/Education to discover everything you ever wanted to know explained in a clear, concise, understandable and user-friendly manner.
Freddy's: The Certified Diamond Store is located at 36 NE 1st St., Ste. 129-131 in Downtown Miami. For more information call 305.371.8261 or visit FreddysJewelry.com.