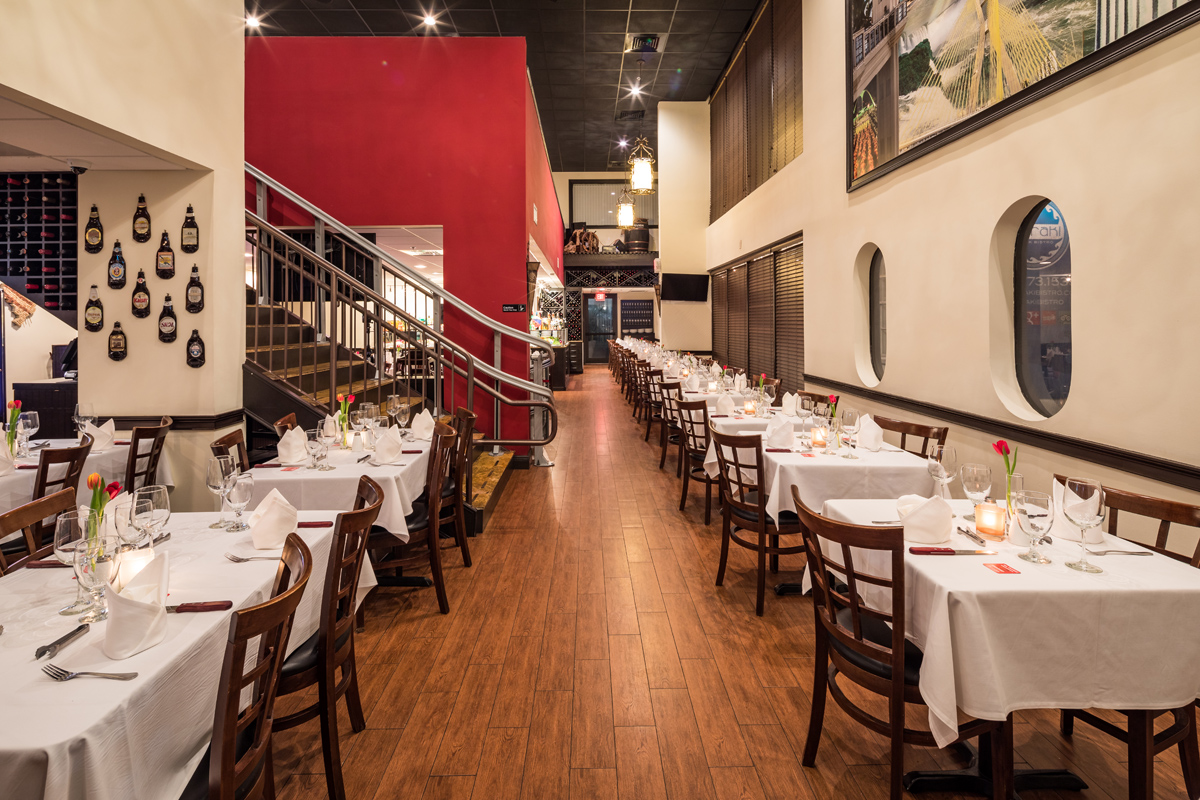 Stepping into Steak Brasil Churrascaria is akin to visiting another world, one that provides customers with a gastronomic experience as if they were in Brasil without leaving Miami. "The concept of Steak Brasil is the same as thousands of restaurants of this segment in Brasil: All You Can Eat, with the meat roll where the gauchos serve the meat directly at the table," says Steak Brasil Owner Jaciel Santos.
Over the centuries, the "gauchos" — traditional cowboys of South America — formed a culture of their own, complete with its own cuisine, wardrobe and a characteristic love of the land of South America. Because they did not move in the same circles or at the same pace as the rest of society, gaucho cooking remains distinct to this day.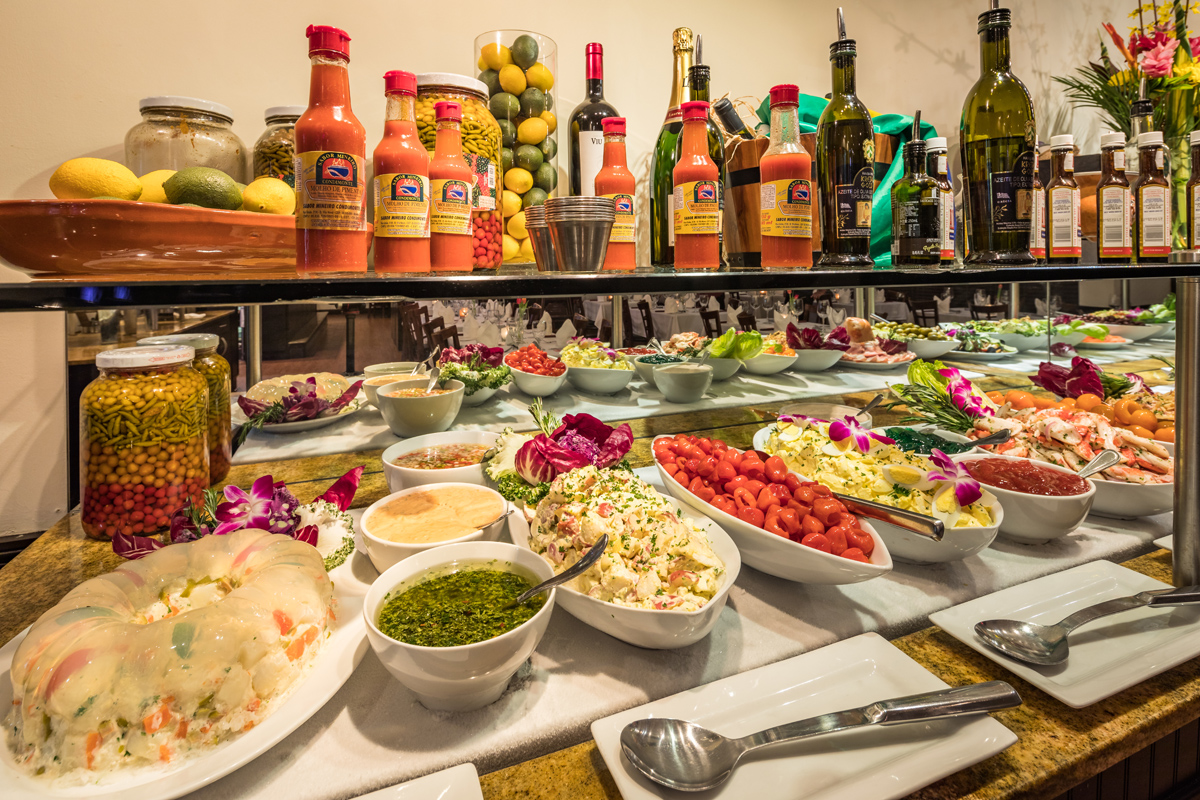 Due to the nature of their lives and work, it's no surprise that their diet comprises plenty of meat, done in their distinctive barbecue style called churrasco. Cooked in churrasquerias, most of the meats are skewered, rather than laying steaks flat and flipping them one by one. This is practical, but it also gives the pit master more control over temperatures. A metal skewer piled with steaks can be flipped all at once, or can be tilted to keep it warm but off the coals, allowing the fat to roll off. It's also a key distinction that traditional Brazilian churrascarias do not actually use a metal grill on which to lay the meat, but poise the skewered meat directly above the hot embers. It's then served rodizio style with waiters weaving around the room bearing skewers of hot meat glistening with fat. And, of course, you can eat as much as you'd like! "My intention is to express the Brazilian gastronomy and bring customers to a sensorial experience of Brazil even being outside the country," says Santos.
"Our menu consists of a salad buffet and hot dishes with more than 30 items besides the meat service which features 9 different types of cuts."       
The traditional rodízio is offered at a fixed price and features the festive gaucho staff going to each table serving a selection of cuts of beef, pork, poultry and lamb. Diners can enhance their carvery choices with selections from the salad buffet with pães, cheeses and a wide variety of fresh vegetables. In addition, a huge diversity of hot dishes are available in the buffet, such as white rice, black beans, potato chips, breaded banana, farofa and traditional cheese bread, among others, which are freshly prepared daily.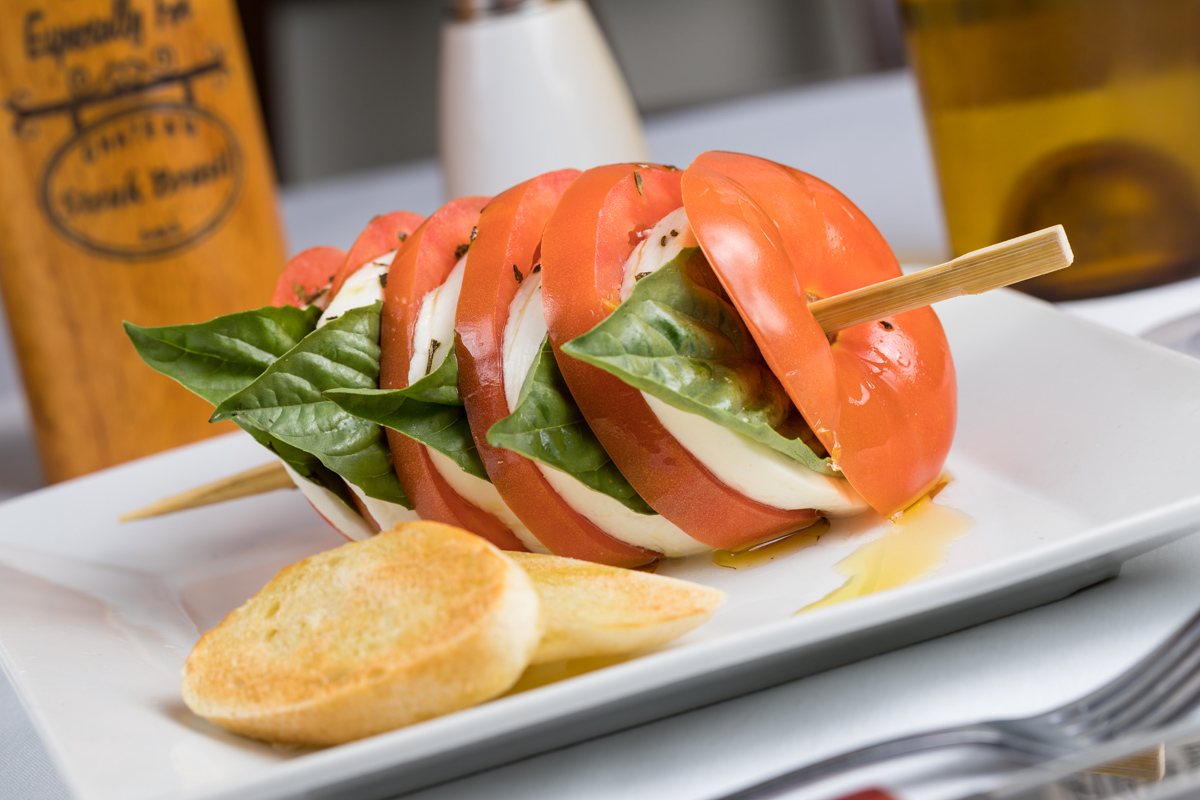 What makes Steak Brasil Currascaria even more of a unique and interactive experience is the fact that diners get to control the meat service using the green and red table warnings. Turn the warning GREEN and the gauchos will be ready to serve. Turning the warning RED pauses the meat service and notifies the staff that you're satisfied. This is especially important when one keeps in mind that they should leave some space for their homemade desserts, which are pure Brazilian delights.
The restaurant, like many Miami stories, started off as a dream in another land that was backed by hard work. "As someone who came to Miami with no prospects and no financial backing, I followed my dreams as a navigator toward the true north of realizations," says Santos. "Our mission has always been to find out what our great talent would be and now that we have found it, our goal is to share this talent with as many people as possible, in as many restaurants as possible. If we can make a visit to Steak Brasil a good experience, our customers will share that with their family and friends. One of our greatest achievements is to receive daily customers who were recommended by other customers — it's become one of the major factors of our success throughout the years."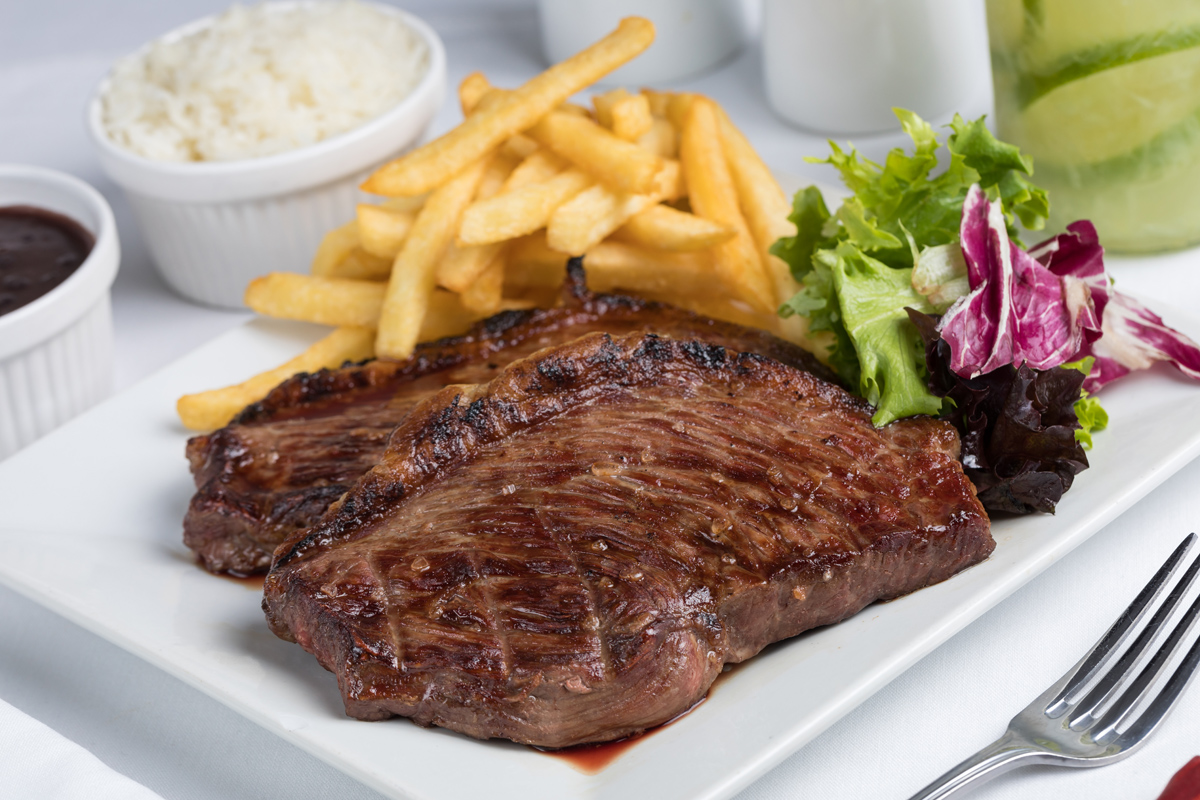 The journey has included experimentation and anecdotes along the way. "There was this time when we changed the routine of the steakhouse and adapted the restaurant to a high-gastronomic focus with the master chef of Spain EVA MILLAN offering a tasting menu accompanied with a selection of wines brought by a master sommelier," says Santos. "Whatever the segment, do it the best way possible, and always deliver more than your client expects…and never focus your business on money, because money is only the consequence of what you do!"
Santos concludes by reminiscing on the past and looking toward the future. "We came out 5 years ago, untried and virtually invisible and our work has brought us to where we are," he says. "Our main focus is to maintain and improve our quality so we can serve more and more clients. Our expansion plan forsees the opening of at least 3 new locations in Miami-Dade — for us, the sky is truly the limit!"
Steak Brasil Churrascaria is located at 190 SE 1st Ave. in Downtown Miami; 305.415.2006; @SteakBrasil; SteakBrasil.com.