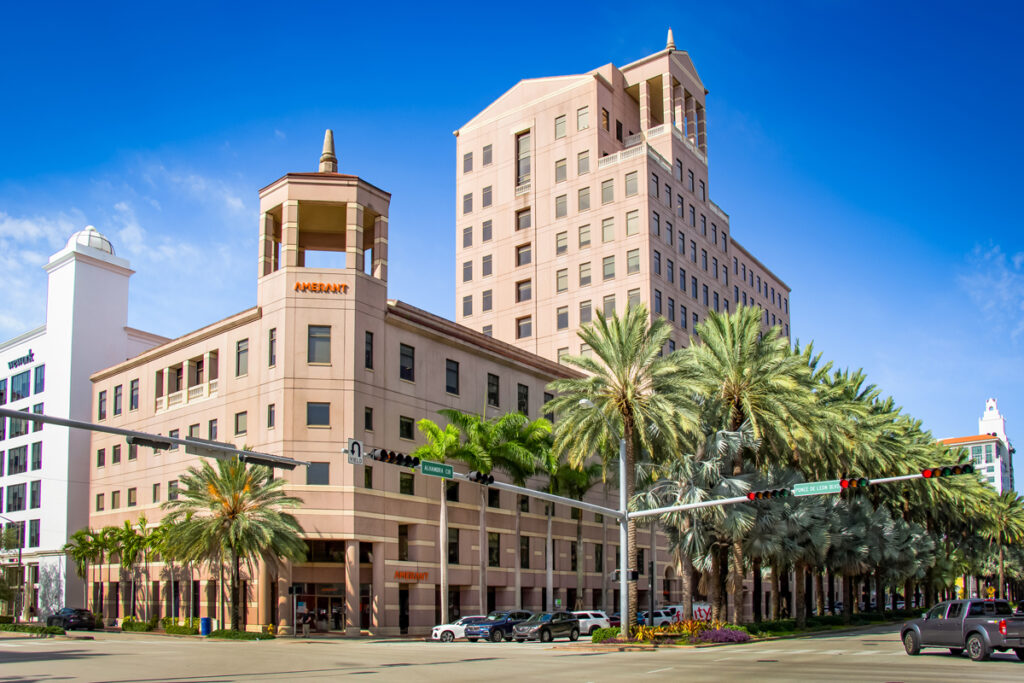 Understanding that each customer's journey is different is key to Amerant Bank's success. With a mission to provide customers with the products, services and advice they need to achieve financial success, Amerant's vision remains "To be the bank of choice in the markets we serve." The talented and experienced team consists of diverse, inclusive, and motivated individuals personally involved with local communities, all of which result in increased shareholder value. "I've been in banking for nearly 27 years and in South Florida banking for 20 years," says David Boerger, Senior Vice President and Head of Business Banking. "I'm extremely proud of my team of relationship managers and their desire and willingness to support our customers regardless of their needs."
Amerant Bank specializes in the three key items Boerger recommends customers look for when choosing a banking institution. The first is white-glove service that is personalized to a customer's financial goals. Then there's excellent two-way communication between customer and banker. "An open line of communication is key," he says. "Your banker should want your business to succeed just as much as you do — the Relationship Managers at Amerant make themselves available for customers 24/7."
Amerant Bank provides individuals and businesses in the U.S. with comprehensive deposit, credit, and wealth management services. Their Consumer Banking services take a consultative approach to banking — it's the "Amerant difference." Their professional staff offers a full array of digital and traditional banking services in the banking center network designed for today's personal customers and business banking customers. "We are also currently in the process of upgrading our Personal & Business online banking, mobile banking, and website to continue offering our customers an enhanced digital banking experience," he says.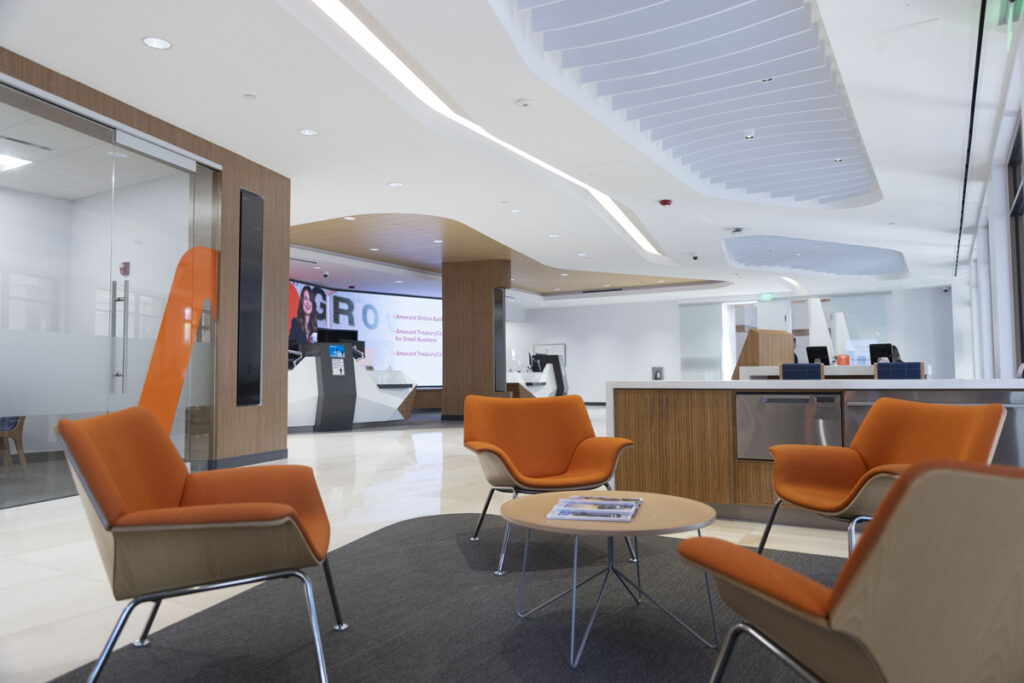 The Commercial Banking department is staffed with experienced relationship managers, ready to meet the needs of mid- to large-size companies, offering lending, deposit, treasury management services, as well as trade and other specialized financings. Their expert Private Client Relationship Managers provide an unmatched experience that goes beyond traditional private banking, to include a comprehensive suite of financial services and solutions personalized to growing businesses, personal, and familial needs. Similarly, their Wealth Management section offers tailored solutions with expert guidance for customers looking to maximize their financial success; including but not limited to Investment Services, Trust Services and Securities-based Lending.
While Amerant Bank is the largest community bank headquartered in Florida, it is also a local community bank with local decision-making. Originally founded as Gold Coast National Bank in North Miami Beach over 40 years ago, the bank was later renamed Commercebank, then Mercantil Bank, and now Amerant Bank, primary subsidiary of Amerant Bancorp Inc. (NASDAQ: AMTB), with a presence across South Florida and in Tampa and Houston, and its subsidiaries Amerant Investments and Amerant Mortgage.
Rooted in the communities it serves, Amerant Bank supports numerous non-profits, charitable and arts organizations. "During my tenure at Amerant Bank, I have had the opportunity to partner with several community organizations to make a difference in our city," he says. "It has been a great experience and one of my top accomplishments working in a leadership role for organizations like Camillus House, Ascendus, Beacon Council and CityYear."
Ultimately aiming to do their part to help make Miami the best place in the country to live and work, Amerant is committed to serving the community and currently has partnerships with several organization including Branches, providing life-changing opportunities to hardworking families and their children to help them break the cycle of generational poverty; United Way, Miami's renowned non-profit organization that works at improving quality of life and building a better community; and Habitat for Humanity, whose vision is of a world where everyone has a decent place to live. They are also the Official Bank of the Miami Heat and the Florida Panthers, and the Official Hometown Bank of University of Miami Athletics.
At the heart of it all, is their incredible customer service, and to that end, they are opening a new Downtown Miami banking center in 2023. "This will be our 17th banking center in South Florida," says Boerger. "A location in the Downtown/Brickell corridor will allow us to serve our businesses and personal customers better." In addition, they will also be opening an 18th location in Key Biscayne during the first quarter of the year; AmerantBank.com.