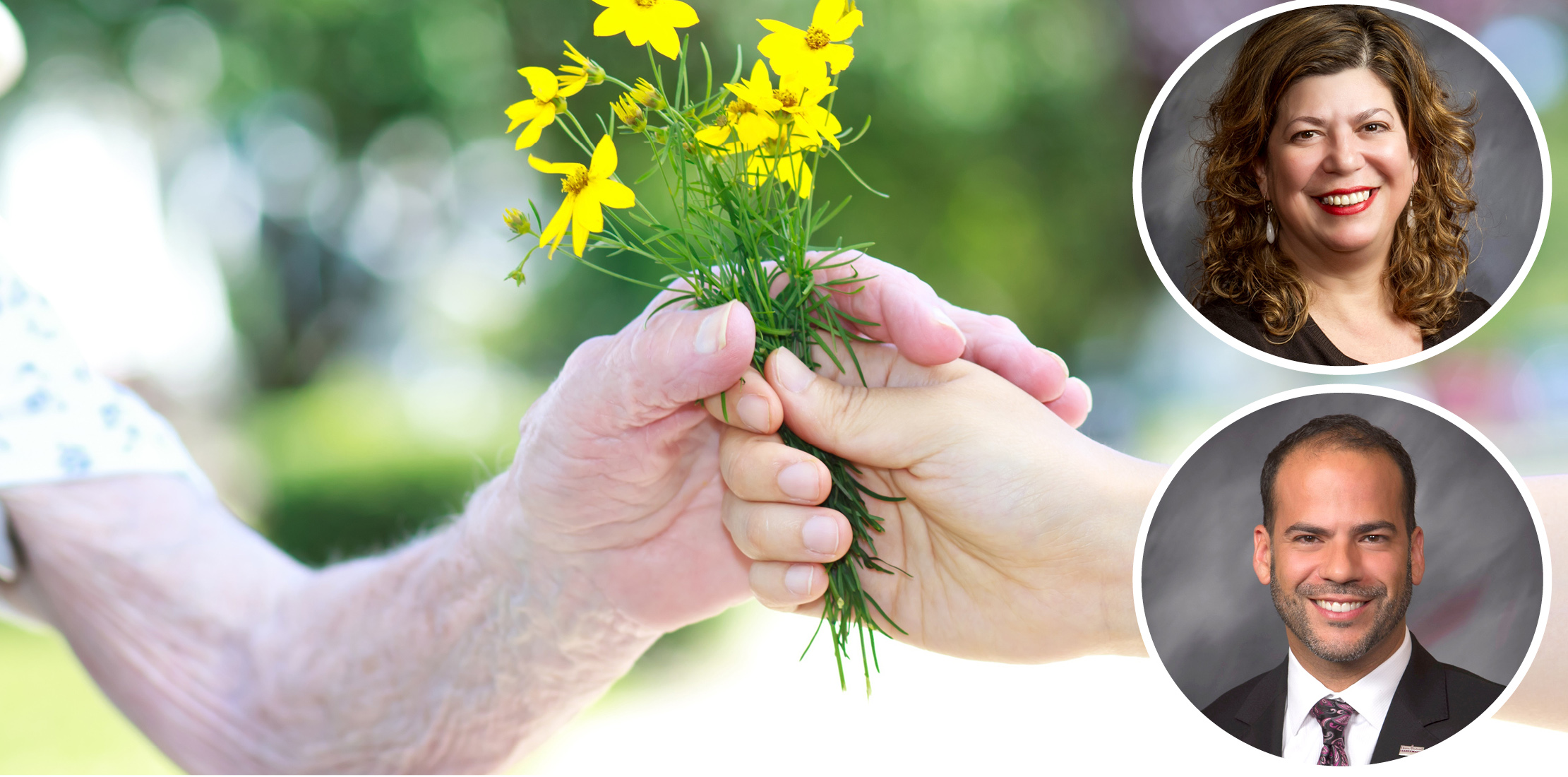 Gabriel De Armas, Jr., grew up in a family that loved and respected their elders. In fact, when he was born, his father was 51 and his mother was 43. They instilled patience, compassion and an entrepreneurial spirit that inspires him and his sister Gisela to this day. "In 2003, I made a major life shift and traded New Jersey for sunny Miami," says Mr. De Armas, Director of Business & Community Development for Home Instead Senior Care, a family business that has been caring for older adults in Miami for nearly 20 years. Before moving to Miami, he proposed to his wife at the old Yankee stadium by pulling the ring out of a Cracker Jack box and announcing it on the grand marquee. Today, he's a devoted dad and loves doing daddy duties. "I'm constantly inspired by older adults who are changing the face of aging," he says. "Men and women who continue to raise the bar and do not accept age as an excuse."
As such, he and his sister enjoy seeing patients beating the odds when facing a grim prognosis. They believe the human spirit has a way of shining its healing light when one wraps their mind around a positive outcome. What's more, their team is available with a live attendant 24/7. The caregivers are fully insured and bonded and specialize in Alzheimer's and Dementia care, providing one-on-one compassionate care with things such as medication inherence, nutrition, follow-up appointments, light exercise and mental stimulation. They also serve as a companion for errands.
The siblings say they are blessed to still have their mom around at 88. "We happily oblige in all her medical care, casino outings and whiskey intake," he says. Fourteen years ago he and Gisela started the "Be A Santa To A Senior" program targeting needy, isolated senior citizens who are often forgotten during the holidays. Last year, they delivered gifts to over 1,000 older adults. To date, with the help of a generous community support, they have touched the lives of thousands and delivered over 25,000 presents. "We are grateful to serve this loving and vibrant community," he says. "The people who we have the pleasure to serve are the unsung heroes of our city, they are the movers and shakers of our pastime. They paved the road and took the lumps for a better tomorrow and for that we are eternally grateful."
Currently, Home Instead Senior Care is working with additional insurance companies that will help extend their community outreach. For more information or a consultation, call 786.845.0888 or visit HomeInstead.com/364.