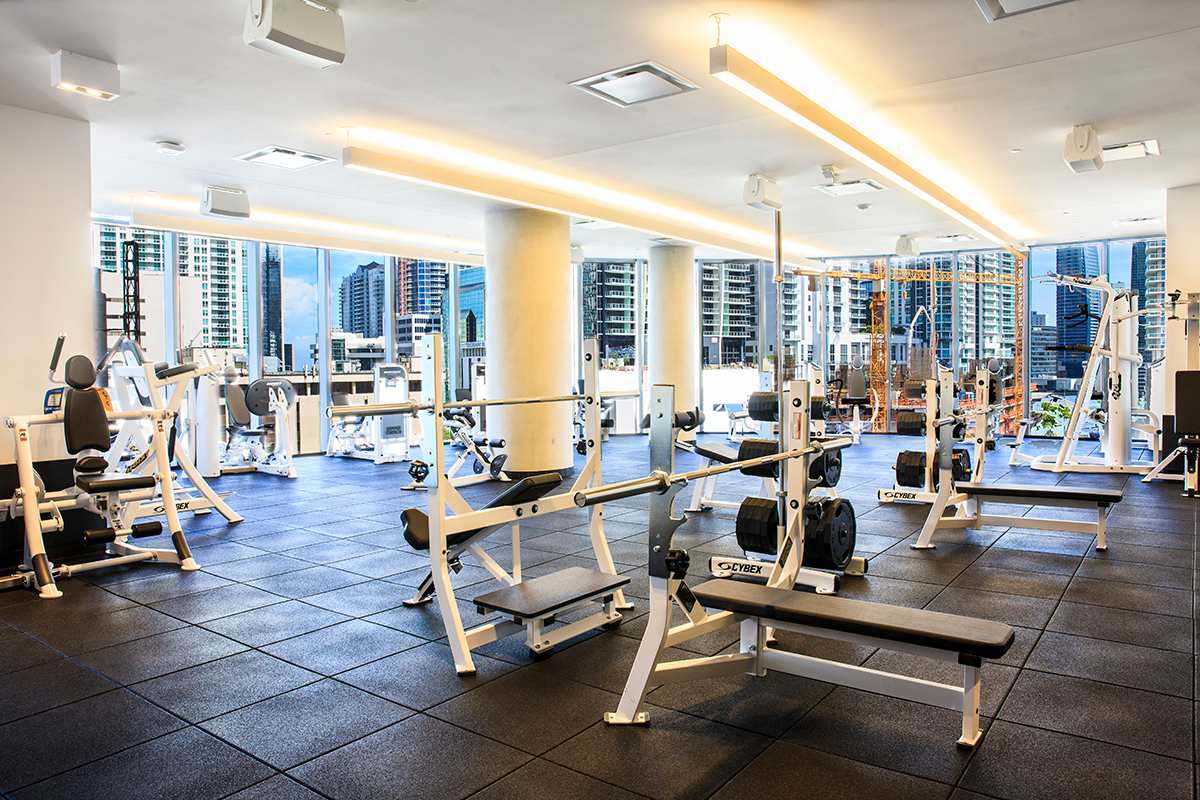 It's not enough to just reside in paradise. Blessed as we are to be buoyed by paradisiacal climes, surrounded by the brimming tropical flora and fauna synonymous with island getaways, it would be easy to get complacent about our lives in one of the world's most rapidly transforming metropolises. But to do so would be to sell our municipality short. Intent that we should take every opportunity, enjoy every vista, and explore every crevice of our city, Equinox Brickell Heights and its dedicated team of fitness professionals want their members to understand that to fully appreciate the beauty around us, we must live it.
First founded in 1991 as a single fitness club in Manhattan's Upper West Side, the Equinox brand has expanded mightily in the last quarter-century, opening 89 health clubs in emergent urban areas the world over. Powerfully broadcasting its message that "It's not fitness. It's life," and enhanced by a number of landmark innovations in the physical fitness field, Equinox has effectively defined the concept of luxury fitness to an entire generation. Catapulting off a successful year of an unprecedented 10 international openings, and gearing up for an exciting foray into luxury hotel markets, Equinox recently launched its 5th club in Miami at Brickell Heights. Featuring every one of the enchanting bespoke features that make Equinox locations a much-coveted solace for the world-weary jetsetting entrepreneur and local executive alike, the new location will firmly foment the brand's association with a city already obsessed with looking and feeling its best, and spur the up-and-coming elite to pursue excellence in all aspects of their lives.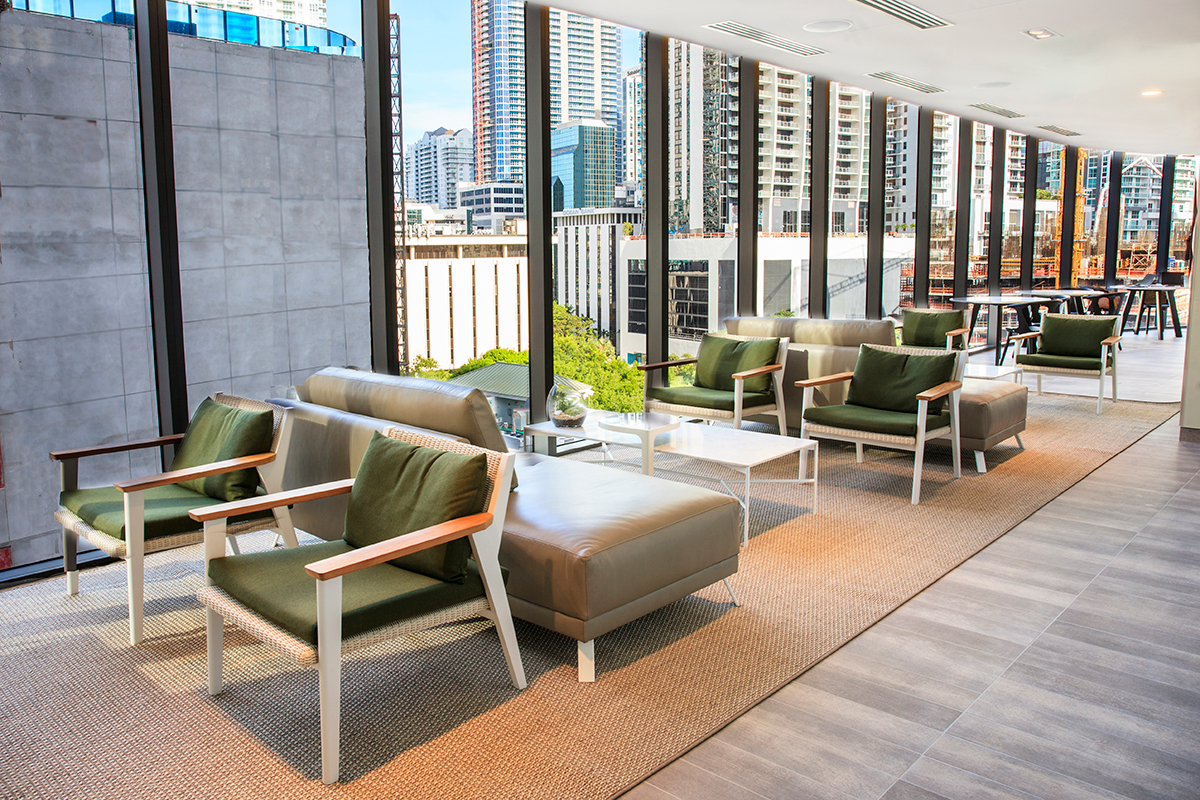 Eager to showcase the innovative approach to fitness that has become tantamount with their name, Equinox Brickell Heights will feature a stunning array of options for those wishing to make positive alterations to their lifestyle. "Equinox Brickell Heights was designed as a true urban oasis," says Aaron Richter, Sr. VP, Design at Equinox. "We wanted the light, color and flavor of Miami to be on display at every turn in this club, so we thoughtfully incorporated elements such as floor-to-ceiling windows and a wraparound deck to highlight the bright surroundings of the city." As a 34,000-sq.-ft., 3-story complex occupying a scenic portion of our city, the club boasts features such as a panoramic yoga studio with traditional and heated classes, a wraparound pool deck with awe-inspiring views and cabanas, over 8,000 feet of strength & cardio equipment and a full-service juice bar. Interested in outfitting yourself with the latest top-tier exercise athletic wear and accessories? The Shop at Equinox will offer a sizeable selection of chic apparel options from such brands as Nike, Lululemon and Spiritual Gangster. What's more, when you're tired from the stresses of modern success, and feel like a workout just isn't in the cards, the Spa at Equinox will feature several treatment rooms and a wide selection of regenerative services, ideal for those wishing to indulge in a pampering session or recharge following a rigorous fitness regimen.
"Powerfully broadcasting its message that "It's not fitness. It's life," and enhanced by a number of landmark innovations in the physical fitness field, Equinox has effectively defined the concept of luxury fitness to an entire generation."
Aware that the modern Miamian requires a diverse and holistic array of classes and services to maintain their health and wellness, and remain entertained while reaching their excercise goals, Equinox Brickell Heights carries a sizeable swath of programs that cater to even the most specific of fitness nuts. In addition to standard fan-favorites such as Pilates, yoga, cycling and group fitness training (all led by experts in their respective fields), Equinox Brickell Heights will also be offering some of Equinox's signature classes, including The Cut, a groundbreaking cardio-focused boxing class created by Miami-based instructor Christa DiPaolo and immersive, tech-driven cycling extravaganza The Pursuit. They will also offer succinct programming like a 30-minute intense HIIT workout Firestarter, ideal for on-the-go professionals who can't spare precious hours to tone their physiques. Such innovative programming options further underline the fact that the Equinox brand is constantly reinventing itself to suit the demands and desires of their rapidly expanding customer base.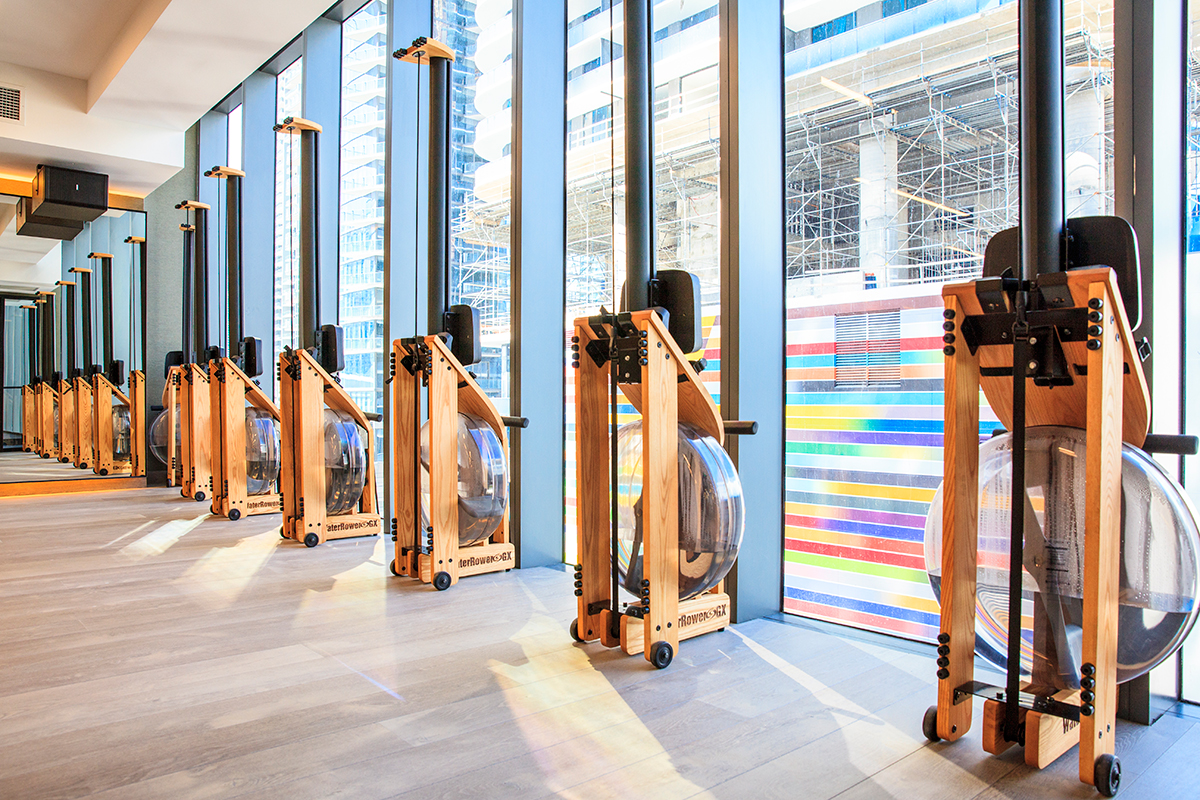 "Brickell's work hard, play hard attitude goes hand-in-hand with the Equinox lifestyle," says Margaret "Gosia" Grzych, GM for the Brickell Heights location. A self-proclaimed fitness junkie whose devotion to the Equinox brand began well before formally joining the team, Grzych represents a palpable pattern in Equinox employees who, so enthused with the ethos and culture of the brand as members, decide to make Equinox's message their life's work. "I took a group fitness class called 'Stacked' with Tonya Dugger, and I was totally hooked," she says. "Fast-forward a few years, I was 30 and looking for a career change. My sister suggested I apply at Equinox since I was always ranting and raving about it. I applied, and I've been here ever since!"
Ready and raring to take on the challenge of opening a brand new location, Grzych couldn't be more excited about the bevy of features the new location offers. "Equinox, and in particular Equinox Brickell Heights, sets itself apart from other high-end exercise boutiques in many ways," she shares. "For starters, our philosophy of Movement, Nutrition & Regeneration offers a truly complete and balanced approach to health and wellness." Citing the importance of basing any new fitness regimen on rigorous scientific testing, Grzych finds Equinox's particular approach to fitness filling a much-needed void in our increasingly hectic world. "Our philosophy really fulfills the physical, emotional and psychological needs of today's high-performance individuals," she continues. "Between science-based programming for group fitness and personal training in addition to guided meditations and unlimited access to nutritional options, Equinox Brickell Heights has all you need under one roof. And the exclusive member parties aren't too bad either!"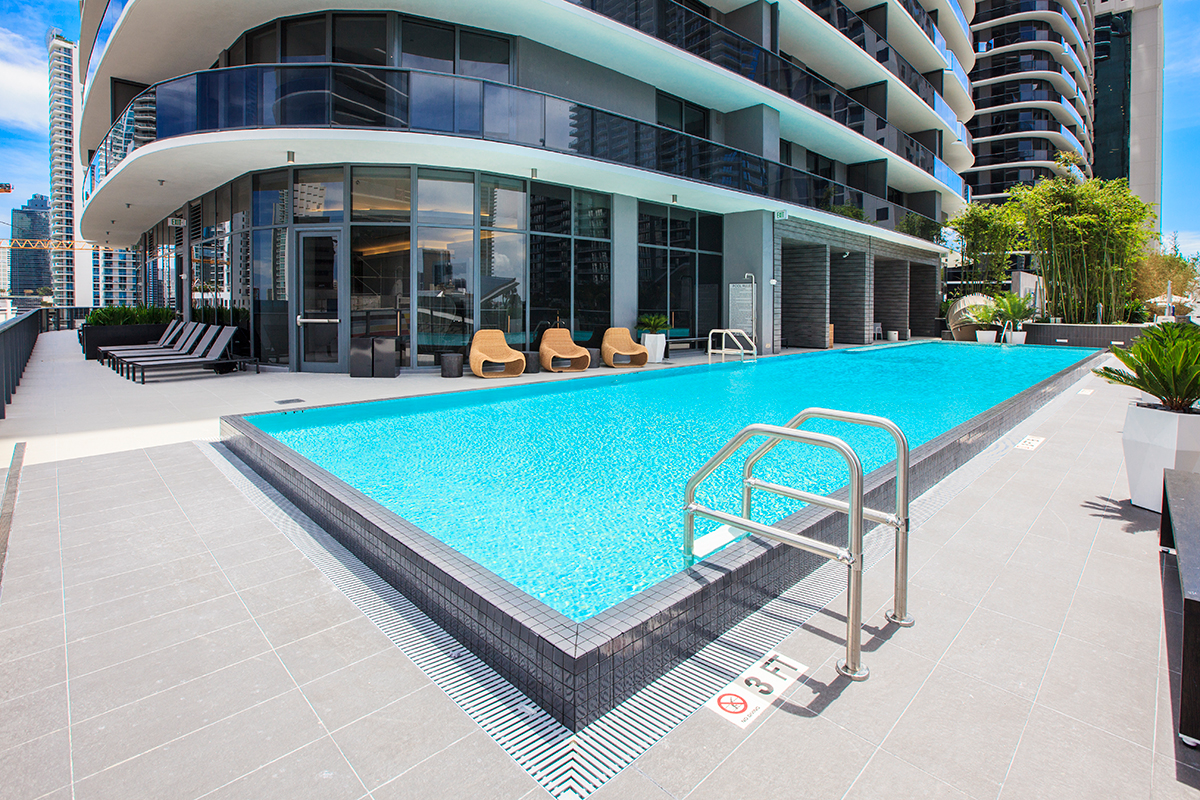 Just another chapter in what is sure to be an ever-expanding story of Equinox's alliance with The Magic City, Equinox Brickell Heights' sole intent — beyond luxury lifestyle enhancement, beyond providing landmark programming and rigorous customized regimens, beyond even offering top-notch services to its customer base — is to remind the good people of Miami, the work-weary, the strivers and innovators of tomorrow, each and every individual that makes up the diverse and fantastical fabric that binds our incredible city, that with Equinox: "It's not just fitness. It's life."
The recently opened Equinox Brickell Heights is located at 850 S. Miami Ave. For more information and exclusive rates, call 305.350.2278 or visit Equinox.com.