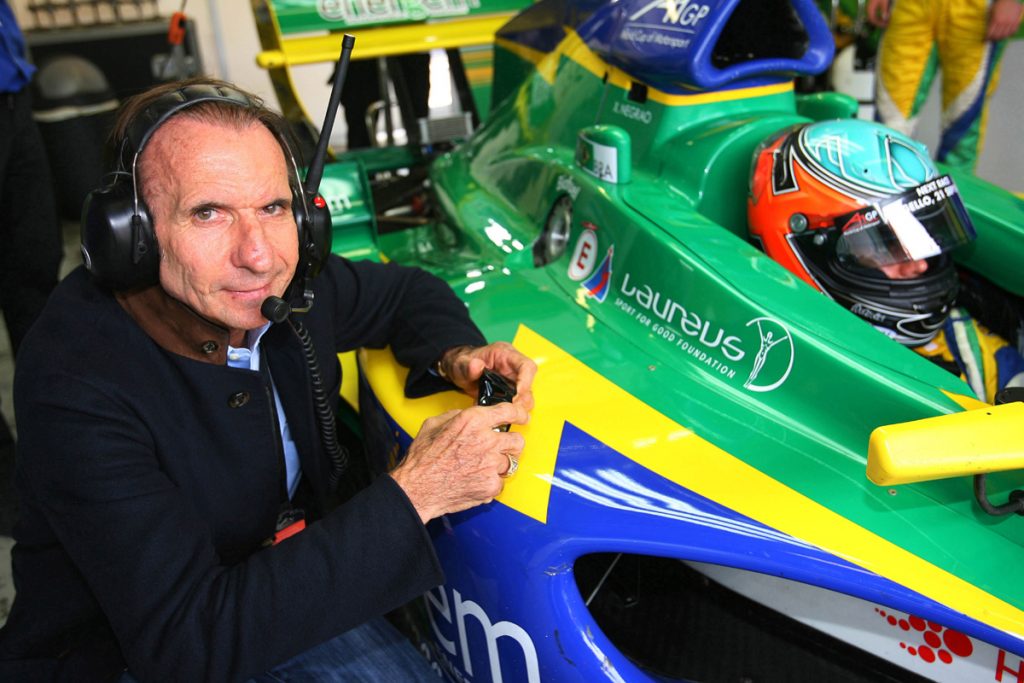 Most young boys dream of being a racecar driver at some point in their lives, but grow up to be successful businessmen instead…well, businessmen who buy luxury sports cars. Key Biscayne Car Week is a chance to recapture that childhood dream and hang with your fellow uber-passionate car lovers, including racing legend Emerson Fittipaldi, who was just 5 years old when his father, Wilson Fittipaldi, Sr., took him to InterLagos Racetrack in São Paulo, Brazil — the home of the Brazilian Grand Prix. "As I watched those big, powerful cars go around the track, I knew I had found my life's mission," he says. As we know today, Emerson is the only driver to win 2 F1 championships, 2 Indianoplis 500s and one Indy Car Championship.
His father was the first Brazilian announcer to have a TV show dedicated specifically to the F1 circuit. His love of cars was passed on to both Emerson and his brother, Wilson Fittipaldi, Jr. When Emerson won his first F1 World Championship in 1972, it was in Monza, Italy. His father was announcing the race on Brazilian TV when Emerson became the first Brazilian to be an F1 Champion and the youngest in history. He went on to become a two-time Formula 1 World Champion, two-time Indianapolis 500 Winner and a one-time Indy Car Champion. He is also one of only three Racecar Champions who Corvette honored by naming its production line car after him, just one of many accolades he has received over his celebrated career. He is equally well known for his charitable endeavors. In fact, it was his philanthropic nature that led to the idea for Key Biscayne Car Week. "What better way to raise money than by having a family event with beautiful cars as its theme," he says. "I have so many friends with beautiful cars!"
The events will benefit the Marc Buoniconti Foundation and Eternity & Grace charities with a global reach that Fittipaldi has been a part of for many years. "Both my Indy Champion Car from the Penske Team and my F1 Champion Car from the McLaren Team will be on display next to the Spirit of Miami," he says. "The Spirit of Miami changed my life. I was living in São Paulo when Ralph Sanchez called and talked me into coming out of semi-retirement and driving his car in the 1984 Miami Grand Prix. I came up to Miami, stayed in Miami Beach and fell in love with this area. Soon after this race, I was invited to race in my first Indianapolis 500 which I won (1989) and then I moved from São Paulo and bought a home in Miami. If Ralph had not asked me to drive his car, I would not be here today."
He chose Key Biscayne as the location of the event because he's a longtime island resident."I live here, my church is here, my friends, my family" he says. "There isn't a better place to have these beautiful race cars and vintage cars shown."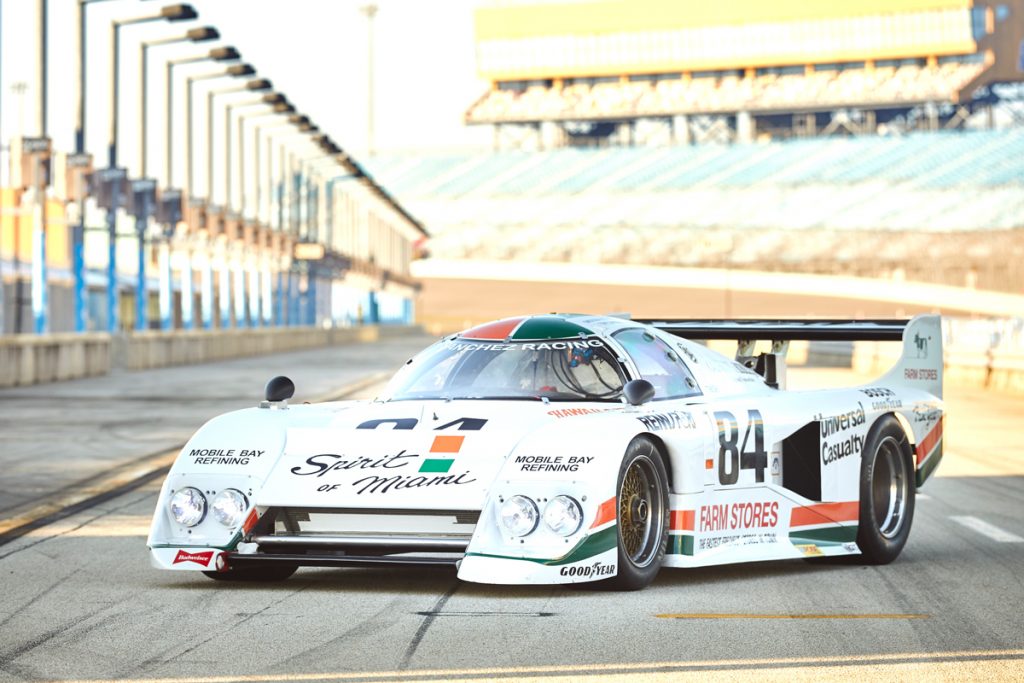 The event champions the core values of design, innovation, originality and discovery through must-see events, imaginative activations, exclusive launches and car auctions. It is a show that creatively combines vintage beauty with tomorrow's innovation.
The multi-day festival will feature auto shows, rallies and evening entertainment, starting on Friday, May 24 with sunset cocktails hosted by Fittipaldi. On May 25, at the opener of Key Biscayne Auto Week, Fittipaldi will drive the legendary Spirit of Miami through the streets of Key Biscayne for the first time in 35 years. On Sunday, May 26, the Indianapolis 500 collectors will get a chance to take their most prized automobiles through the streets of Key Biscayne.
The event is so highly anticipated that Prince Albert of Monaco has also become involved. Key Biscayne has Monaco Square and because Monaco is the birth of the Grand Prix, Fittipaldi, who knows the Prince, thought it would be a good idea to try and make them collaborators. The Prince agreed. As this year's event is at the same time as the Monaco Grand Prix, the Consul General of Monaco will represent his Serene Highness.
Fittipaldi has a wealth of interesting stories from his many years of racing — some of which he may share at the event — such as one particular experience during the 1993 Indianapolis 500, which he won. "I was in the middle of the pack when the yellow flags came out," he says. "My visor was dirty from all the smoke of the cars in front of me. My crew chief had called me in and the team was waiting. At the time I was driving for Penske — the uniforms were red and white. I pulled into the pit and my entire team just stood there. I screamed into the radio "What are you waiting for?!" My crew chief is in my helmet shouting "Where are you?!" and I'm shouting back, "I'm here!" I pull up my visor and I'm in the Budweiser Pit. (Guess what color they had for a uniform!) After that win, I went to see an ophthalmologist at Bascom Palmer."
Key Biscayne Car Week from May 24-26, 2019 is an opportunity for Fittipaldi and fellow car enthusiasts to share their love of all things automotive while supporting two great causes as Key Biscayne becomes the car capital of the world; KeyBiscayneCarWeek.org.