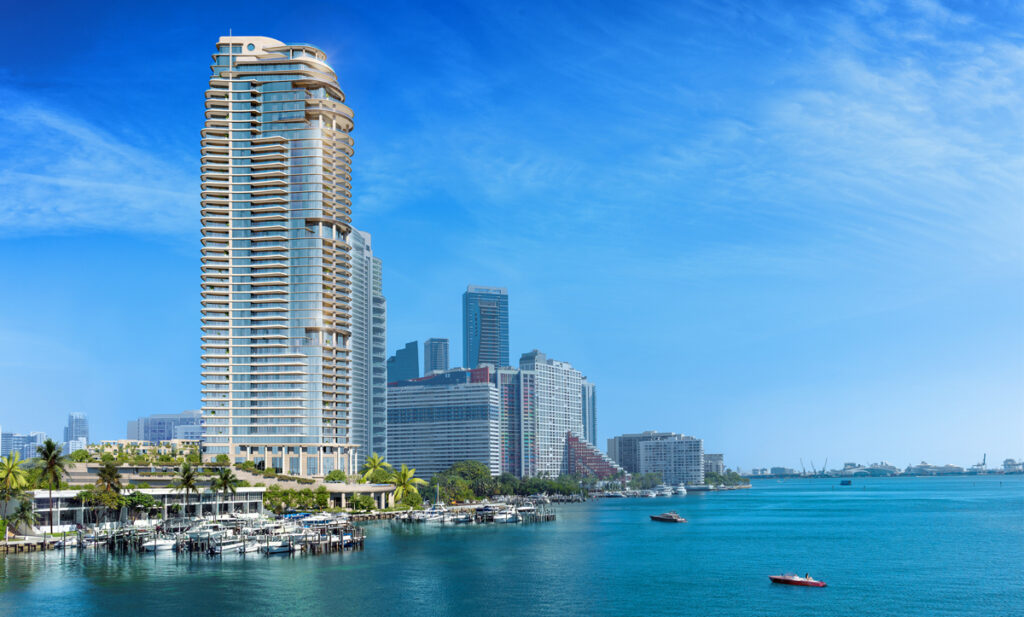 Epitomizing elegant living at its finest, The St. Regis Residences, Miami redefines cosmopolitan luxury. Situated along the beautiful coastline of South Brickell with exquisite bayfront views, The Residences mirror the sensibilities of those who are driven by connoisseurship, demand excellence, respect tradition, and value individuality above all else.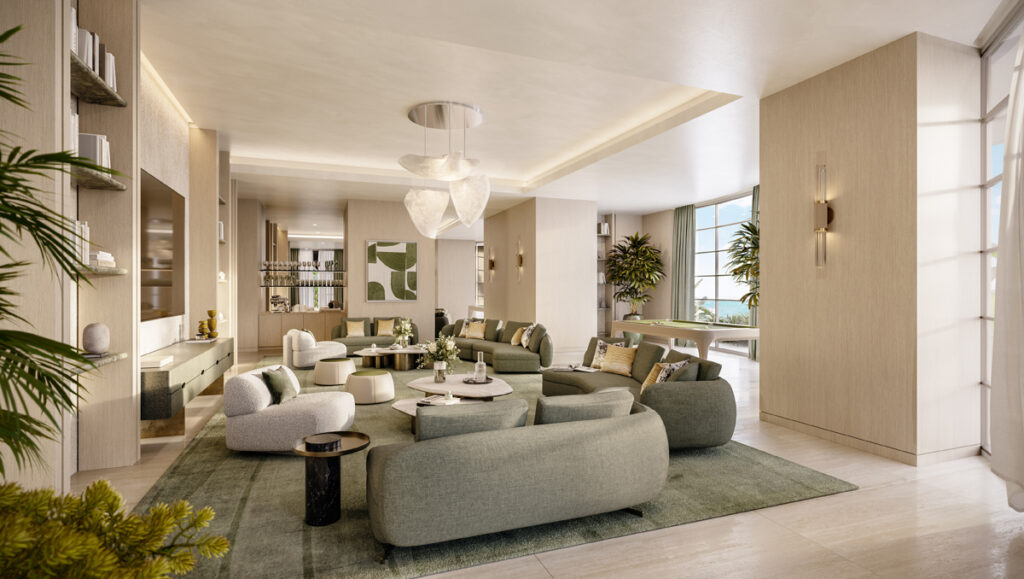 Centrally located on the pulse of Brickell Avenue, The St. Regis Residences, Miami are an easy commute to Downtown and top-tier local schools, with a wide variety of desirable shopping, dining, and entertainment destinations all within close proximity, just a short walk or ride away.
The project has been curated by a visionary team, including architecture by Robert A.M. Stern Architects (RAMSA) and interiors by Rockwell Group. Blending the aesthetic concept of ocean liners of yore with the rigor and appeal of modern-day touches yields a design that is at once fluid, purposeful and eminently livable.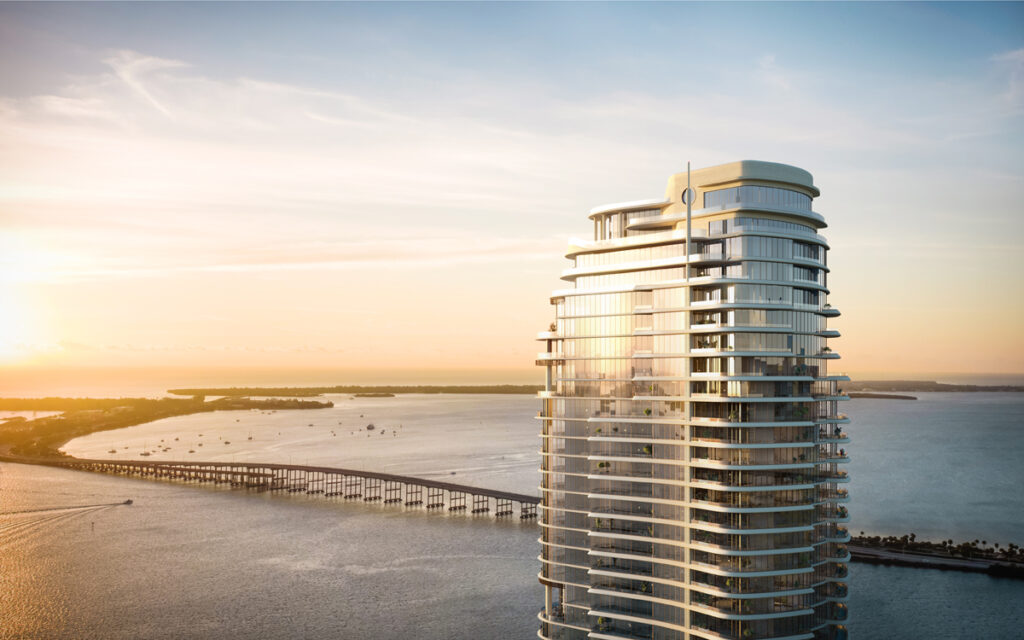 The Residences is situated to ensure the most expansive views possible. The design of the building changes as it reaches skyward — the façade echoing the waves below, revealing artful setbacks with private terraces.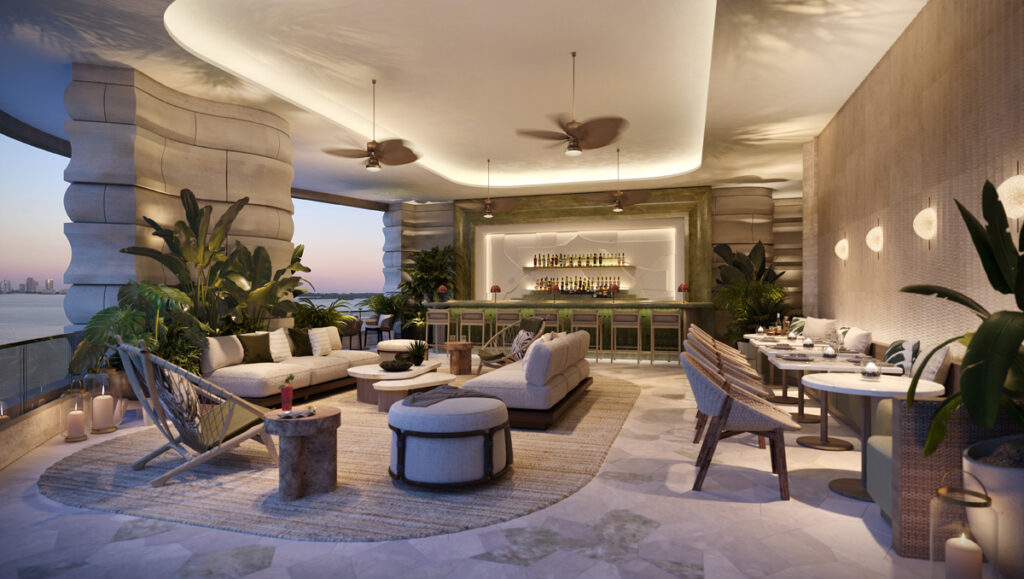 Featuring only 152 condominium homes spread across 50 stories, residents will have a variety of floorplans to choose from including spacious sky villas, penthouses and stand-alone homes. Residents will enjoy one of the most impressive collections of amenities anywhere in the world — including a state-of-the-art fitness center with Pilates and yoga studio; a pickleball court; private marina; spa & holistic wellness center; an indoor lap pool and a residents-only fine dining restaurant helmed by a Michelin-starred team. Lush tropical landscaping designed by Enea Garden Design rounds out the experience.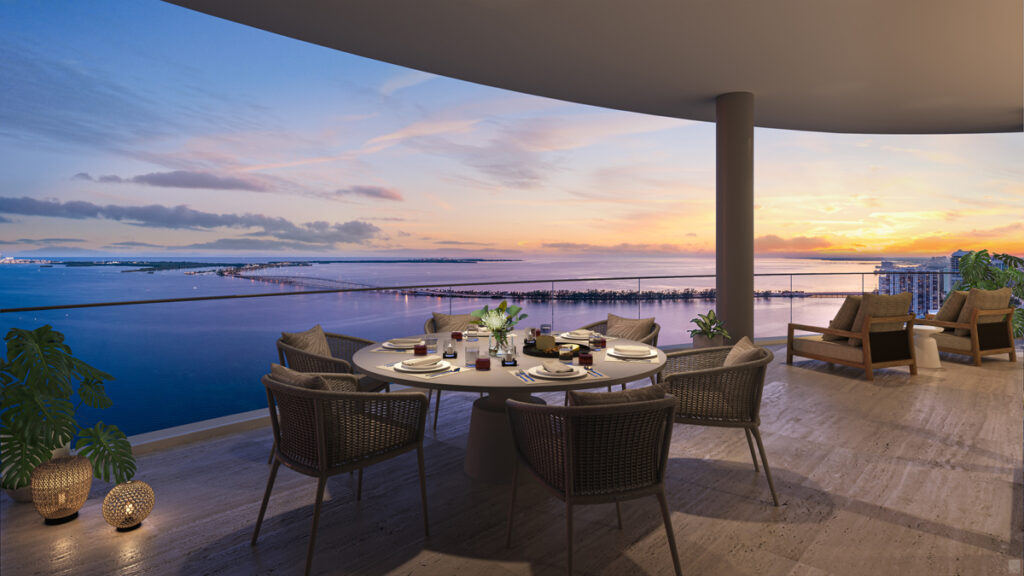 Since its founding nearly a century ago, The St. Regis has been recognized for its tradition of innovation and commitment to impeccable service. From its signature Bloody Marys to its Afternoon Teas and Midnight Suppers, The St. Regis Residences, Miami will deliver an unmatched lifestyle that is generous, professional, anticipatory and personal. The Residences provides a modern interpretation of the legendary Gilded Age Butler Service offered at the original hotel in New York City, taking care of everything from packing and unpacking to arranging outings, groceries, dry cleaning and assisting with pets. Additionally, owners will enjoy an elevated lifestyle globally with two years of complimentary Marriott Bonvoy Platinum Elite status across 30 distinctive brands.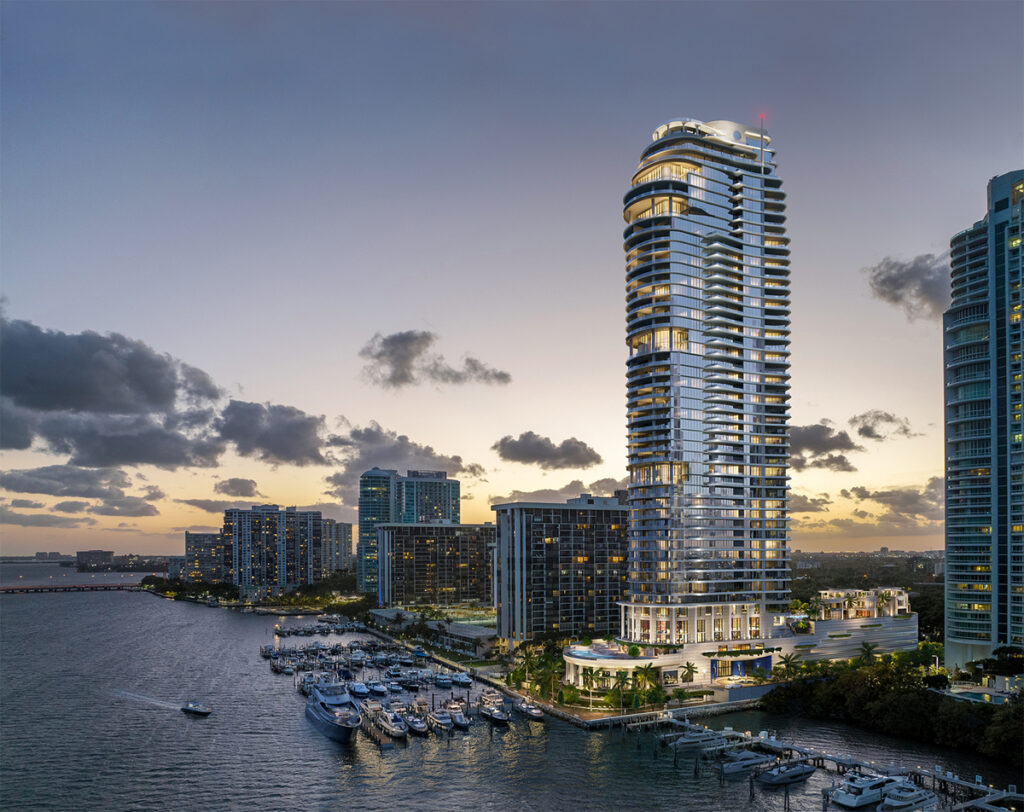 Co-Developed by The Related Group & Integra Investments, the recently launched St. Regis Residences, Miami sales gallery showcases the actual offerings homeowners will find inside their units, including a spacious bedroom, oversized walk-in closet, modern living room, luxurious bathroom with dual sinks, and a waterfront terrace. ONE Sotheby's International Realty is the exclusive Sales & Marketing partner of The Residences; 786.713.3562; MiamiSRR.com.