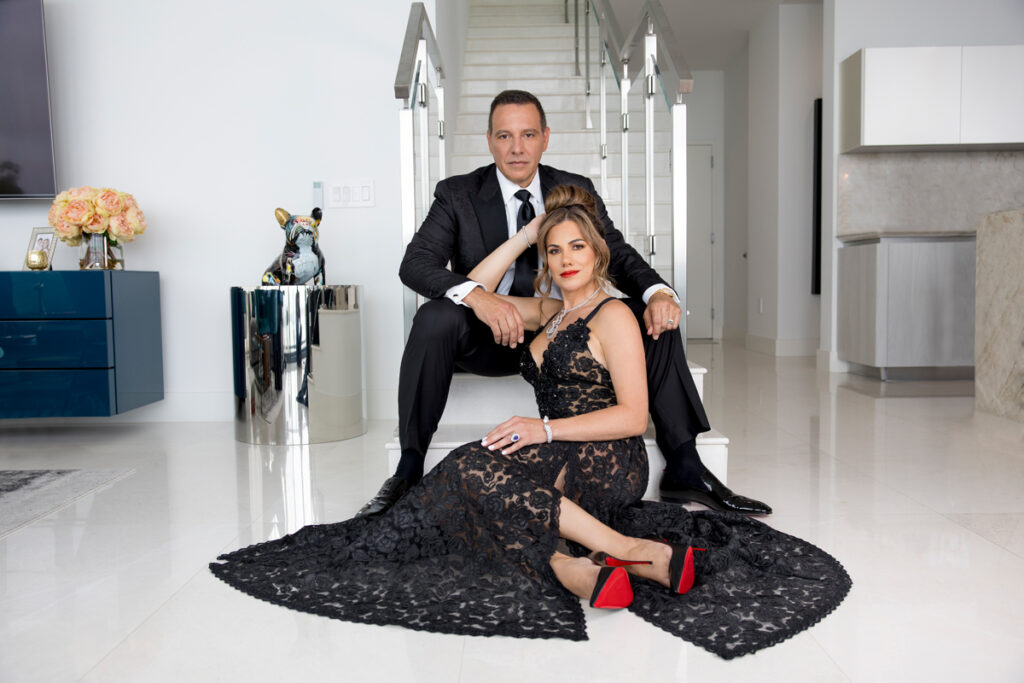 Carlos Duart & Tina Vidal-Duart are living proof that hard work pays off — that people can accomplish anything in life if they are willing to work hard enough for it and take advantage of every opportunity life presents you even if timing or other factors make that opportunity inconvenient.
The Miami natives believe their meeting was fate. After hitting it off during a brief conversation at a sporting event, they did not stay in touch. Then one day 1.5 years later, Carlos was coming off a grueling week-long business trip and made the impromptu decision to go to an FIU football game. "The door to the elevator opened…and there stood Tina with some of my close friends," he says. "She hadn't been to a football game in years, and I should have not been there. I asked her out on a date the next day!"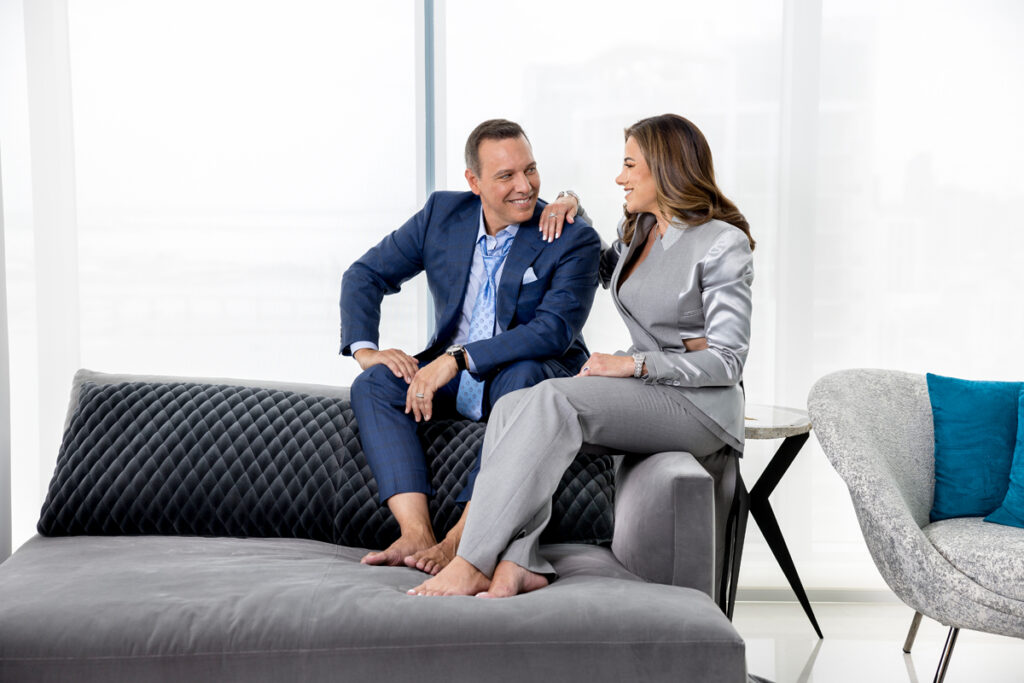 Tina's background was in corporate restructuring, and about 6 months into dating Carlos, he hired her as a consultant to assist in restructuring while helping CDR Maguire, Inc. better handle project management. As the Owner & President, Carlos soon invited Tina to work with him full-time. "Her talents were being underutilized where she was at," he says. "She was capable of so much more but needed the right environment and opportunity."
As a young boy, Carlos was very entrepreneurial. To earn extra cash in grade school, he would go with his family and pick Surinam cherries which were used for shrubbery in South Florida in the '70s and '80s. "Earning $5 for a 3-gallon haul was a lot of money back then and helped put food on the table," he says. He learned to save as much as possible, which led to his first big investment, a house at the age of 21. "To put things in perspective, I had never been to a club in Miami until I was about 37," he says of his "all work, little play" work ethic. "By that time, I had several real estate investments and a small ownership percentage in my first engineering firm."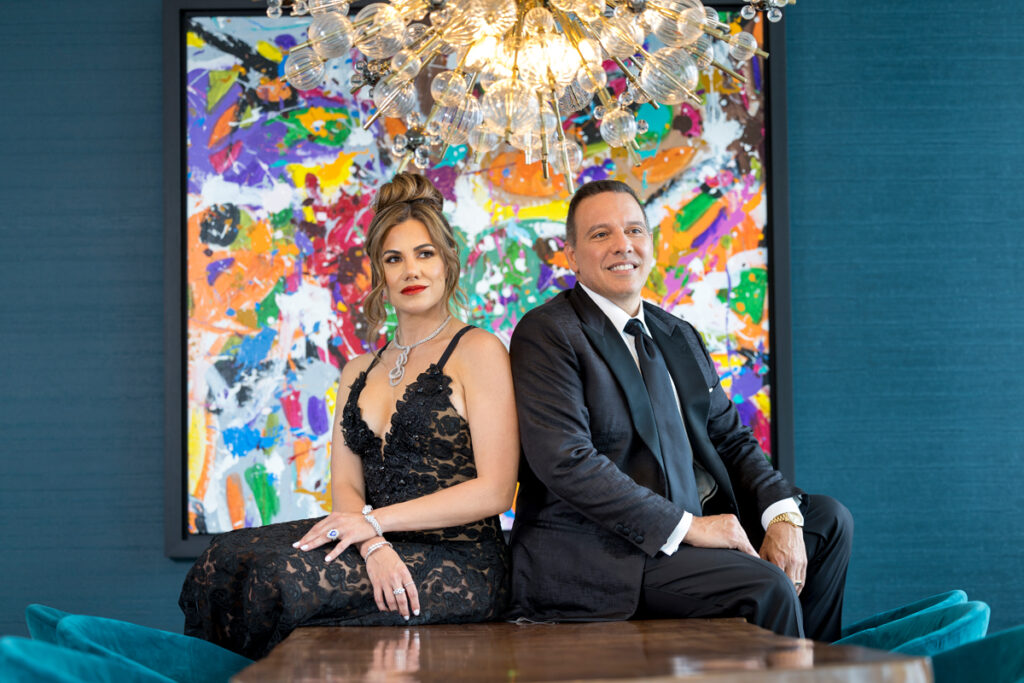 Not everything was smooth sailing, however. After several notable business successes, in 2012, the firm he recently acquired, Maguire Group, went through a Chapter 11 restructuring. Coming out of that and going through an internal restructure in 2015 set the company up for future success, focusing on key metrics and overall profitability. "That provided us the working capital to support operations when we needed to respond to our emergency management contracts for Hurricanes Irma (2017) and Michael (2019) which catapulted and cemented our company in the emergency management space," says Tina.
Once COVID hit, they were well-situated to respond to the State of Florida's request to assist with logistics and acquisition of medical supplies and PPE. Tina's background in healthcare for over a decade and Carlos' experience in emergency management was the perfect marriage of operational knowledge, industry experience and relationships to do much more than provide testing kits, medical supplies and PPE.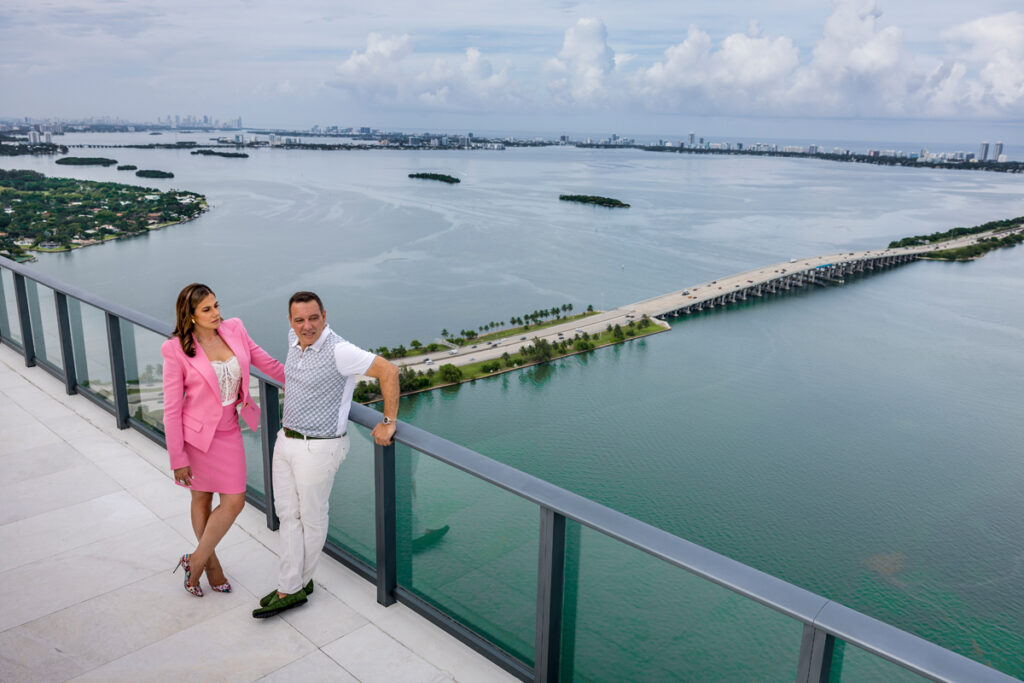 When it comes to the couple's diverse interests, they are as passionate about philanthropy as they are about their work. The couple's donations (totaling over $500,000) to Florida Grand Opera have supported bringing students to the opera and exposing young minds to the types of music and theater they may otherwise not see. They've also supported the young artists Studio Arts Program and the updating of FGO's website and ticketing system, among many other initiatives. The 80-year-old organization brings some of the most famous and notable operas to the South Florida community. Tina, who played classical piano growing up and has always had a love for classical music, currently sits on the Florida Grand Opera's Board of Directors. "As a young adult, I used to purchase season tickets to the opera and invite my (sometimes reluctant!) friends in the hopes that they would love opera as much as I did," she says.
Florida International University is another way the couple gives back to the community that has given them so much. "Both Carlos and I came from humble means," she says. "Our education at Florida International University gave us both the start we needed to create a different future for ourselves." They have made many generous donations over the years to help the athletics program and to help first-generation college students. Carlos sits on the Board of Trustees; and Tina on the Foundation Board of Directors. Their most significant donation to date has been the Vidal-Duart Scholarship, a $1.2 million endowment providing 4 fully paid scholarships per year for students in the Honors College Program studying either business, healthcare or engineering with a focus on students who are the first in their family to attend college."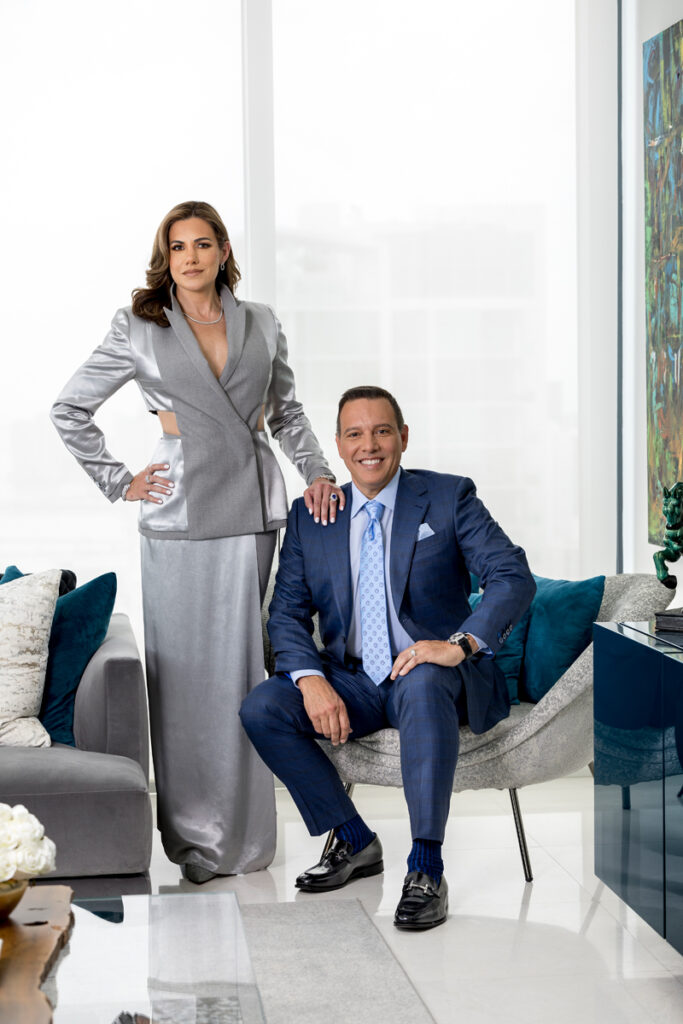 The Duarts are much more than just their impressive "day jobs," where Carlos serves as President of CDR Maguire and Director of CDR Health; and Tina is the CEO of CDR Health and Executive Vice President of CDR Maguire. In fact, their interests are as varied as their expansive careers. At one time, Tina used to manage UFC fighters, including notables like Jorge Masvidal and Yoel Romero. She also loves to kickbox and has a passion for helping abused and neglected animals. Carlos also loves animals, dogs in particular. "I once had 13 dogs at once, ranging from a small Chihuahua to a Doberman," he says. "Yes, if you're wondering, I had a very large yard!" He has worked around the world, including Haiti, Venezuela, Peru, Columbia, Argentina and visited countries such as Serbia and Cuba (which were exploratory); and has "been blessed" to meet sitting Presidents, Vice Presidents and other world leaders. Additionally, he can do math in his head very quickly and has an almost photographic memory for numbers. Tina loves to run and spend quality time with their kids swimming in the pool, playing games or doing arts and crafts; while Carlos adds to that list a love of being out in nature and hunting, fishing, golfing and reading financial news from around the world.
Always inspired by learning, growing and evolving, the bestselling book The Secret changed Tina's life. "When you are afraid or think negatively, you invite those things into your life," she says. "Equally, if you have a positive mindset and believe wholeheartedly in yourself, you attract those things. That doesn't mean life is easy. But I believe that whatever you set your mind to, no matter how far-fetched, if you believe it and you work hard, you can achieve it."; CDR-Companies.com.